The Golden State Warriors Are Trying To Take the LA Lakers' Defensive Star
The Golden State Warriors are getting ready to reload so that they can go for the LA Lakers' crown. However, that doesn't appear to be the only thing that they are trying to take from the Lakers. The Warriors are looking to add new pieces to their 2020-21 team, and they are reportedly interested in the Lakers' defensive star — guard Avery Bradley.
The Golden State Warriors look to be back on top in 2020-21
For about five seasons, the Warriors were one of the best teams in NBA history. They ended up going to five consecutive NBA Finals and ultimately won three championships in those five seasons.
However, Kevin Durant left the Warriors and went to the Brooklyn Nets during free agency in 2019. Klay Thompson also missed the entire 2019-20 season after suffering a torn ACL in the 2019 NBA Finals. Stephen Curry also only played in five games last season.
Because of this, the Warriors went 15-50 overall last year, which led to them getting the No. 2 overall pick in the 2020 NBA draft. So, this means that for the 2020-21 season, the Warriors could have Curry and Thompson back, as well as Draymond Green, Andrew Wiggins, and either another star veteran or a star rookie, depending on what they do with the No. 2 overall pick.
Avery Bradley has been a defensive star in his career
Some of the NBA's biggest stars are guys who can go out and score a ton of points. Avery Bradley doesn't do that, but he is a defensive star.
Bradley went to the Boston Celtics with the No. 19 overall pick in the 2010 NBA draft. He didn't play much in his rookie season but became a nice role player for the Celtics in 2011-12. He averaged 7.6 points per game and 0.7 steals in 21.4 minutes. Then in 2012-13, Bradley took another step in his development, as he averaged 9.2 points per game and 1.3 steals. Bradley also earned Second Team All-Defensive Team honors that year.
During the 2013-14 season, though, Bradley proved to be a solid offensive player as well. He averaged 14.9 points per game and 3.8 rebounds, and shot 39.5% from 3-point range. Bradley also averaged 1.1 steals.
Bradley went on to play for the Celtics through the 2016-17 season, and he didn't average under 13.9 points per game again in those last few years in Boston. He also averaged as many as 16.3 points per game and 6.1 rebounds in 2016-17 for the Celtics. This came after Bradley earned First-Team All-Defensive Team honors with Boston in 2015-16.
Bradley has since played for four other teams. He played for the Detroit Pistons, LA Clippers, and Memphis Grizzlies in 2017-18 and 2018-19.
During the 2019-20 season, though, he was a really important player on the LA Lakers. He averaged 8.6 points per game and 0.9 steals in 24.2 minutes per game. Bradley did not play in the NBA bubble with the Lakers, though, as he had to opt-out of the season due to his son's history of respiratory illnesses, according to ESPN.
The Golden State Warriors could take Avery Bradley from the Lakers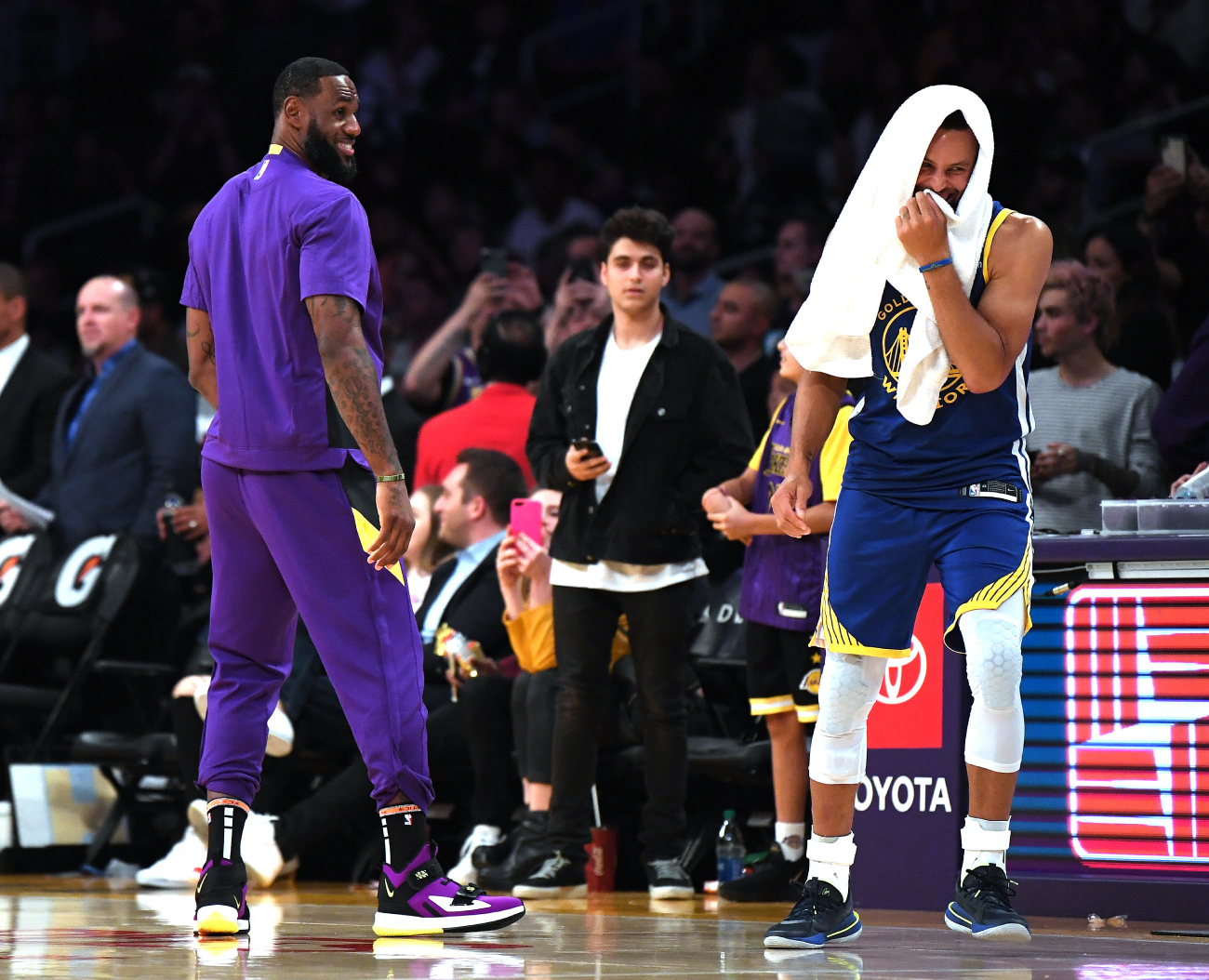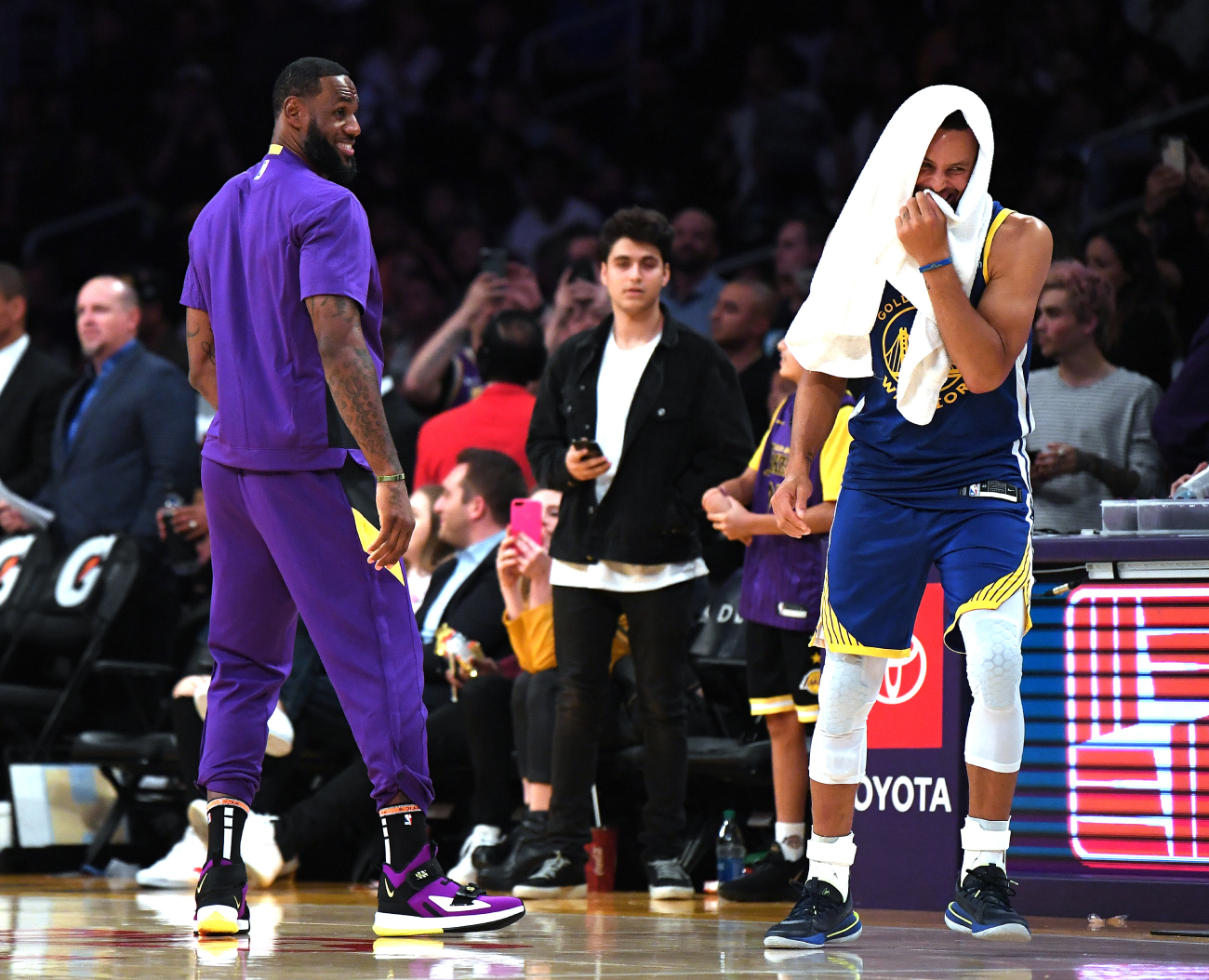 According to ESPN's Dave McMenamin, Bradley is expected to decline his player option for next season. This would make him a free agent. Bradley already has teams interested in him, too.
Chris Haynes of Yahoo Sports reports that Bradley will "be courted by" the Golden State Warriors, Milwaukee Bucks, and some other contenders "to lure him away from the Los Angeles Lakers."
It would be huge for LA to keep him. They won the championship without him in the bubble, and keeping him would just give them more depth and more of an ability to defend opposing teams at an elite level. 
Adding Bradley would also be big for the Warriors, though. We all know that Stephen Curry, Klay Thompson, and Andrew Wiggins are expected to be the Warriors' starting guards and wings. Bradley, however, would give the Warriors more depth, better defense, and he can even do what the Warriors do best — shoot it from long range. He is a career 36.4% shooter from long range.
Bradley would also give the Warriors some firepower for the playoffs. During the Celtics' 2016-17 playoff run, he averaged 16.7 points per game and 1.3 steals in 18 games.
The Golden State Warriors will be a strong team this upcoming season. Adding Bradley would not only make them stronger, though, but it would also keep the reigning NBA champions from getting stronger.
Stats courtesy of Basketball Reference