The Golden State Warriors Have Already Had To Warn James Wiseman About Draymond Green
James Wiseman will soon make his NBA debut with the Golden State Warriors. Wiseman joins an organization that is just two seasons removed from being one of the greatest teams in NBA history. So, with him joining the team, and with Stephen Curry now being healthy this year, there is actually some pressure on Golden State to find some success this season, even with the recent injury to Klay Thompson. Wiseman, though, might not feel more pressure from anyone this year than he will from Draymond Green. In fact, the Warriors have already had to warn Wiseman about Green.
James Wiseman is a big-time prospect
RELATED: The Golden State Warriors Might Have Found a Perfect Role Player for Their 2020-21 Team
James Wiseman was a highly touted prospect coming out of high school. According to 247Sports, Wiseman was a five-star recruit and one of the top two recruits in the entire 2019 class.
Here is what Evan Daniels of 247Sports had to say about Wiseman.
"Wiseman excels running the floor, moves fluidly and is an impressive all-around athlete," Daniels wrote. "He consistently beats his man to the other end for easy baskets. He can go over his left shoulder for jump hooks, but also has developed his jump shot, especially from mid-range. Defensively, Wiseman slides his feet well. He is smart and has good instincts."
However, Wiseman only played in three college games at Memphis. In those games, he averaged 19.7 points per game and 10.7 rebounds to go with three blocks. In his first game, Wiseman recorded 28 points, 11 rebounds, and three blocks. The NCAA eventually suspended Wiseman for 12 games, though, and ordered him to donate $11,500 to a charity of his choice, according to NBC Sports. 
This was because Penny Hardaway, the coach at Memphis, gave Wiseman's mom $11,500 in 2017 to cover moving expenses when Wiseman changed schools. Hardaway was a coach at East High School at the time, but he was considered a booster at Memphis back then, which later made it a violation.
Wiseman ultimately left Memphis in December 2019, and declared for the NBA draft. Although he didn't have much of a college career, the Golden State Warriors selected him with the No. 2 overall pick in the NBA draft.
Draymond Green is the heart and soul of the Golden State Warriors
RELATED: LeBron James Might Reignite a Fierce Rivalry for Christmas
The Golden State Warriors had one of the best teams in NBA history for about five seasons as they went to five straight NBA Finals from 2014-15 through 2018-19. They won three championships in those five years, too.
While the best players for those Warriors teams were Stephen Curry, Kevin Durant, and Klay Thompson, Draymond Green was also a massive reason why the Warriors achieved so much.
He not only had a lot of success on the court, as he earned three All-Star selections in those seasons, but his passion really helped fuel the team.
His passion has ultimately got him in trouble, too, though.
Green had some harsh words for head coach Steve Kerr during halftime of a game in February 2016.
"At one point, people were trying to get him to sit down, from what I could hear," ESPN's Lisa Salters reported the night of that game, according to Bleacher Report. "And he was daring people, threatening people: 'Come sit me down!'"
He also later had a verbal altercation during a game in 2018 with Kevin Durant.
"I'm gonna roll with you, I'll take the bullet for you, I'll take the heat in the media for you, I'll take the suspension for you, I'll take the fine, I'll take the tech, whatever — for my guys. But in return, all I need from you is just to know that you're with me," Green said earlier this year on All the Smoke, according to NBC Sports.
No matter how mad Green gets in the moment or how much he yells, most people know that he just wants to win. And the Warriors want to make sure that their newest star understands that.
The Warriors warned James Wiseman about Draymond Green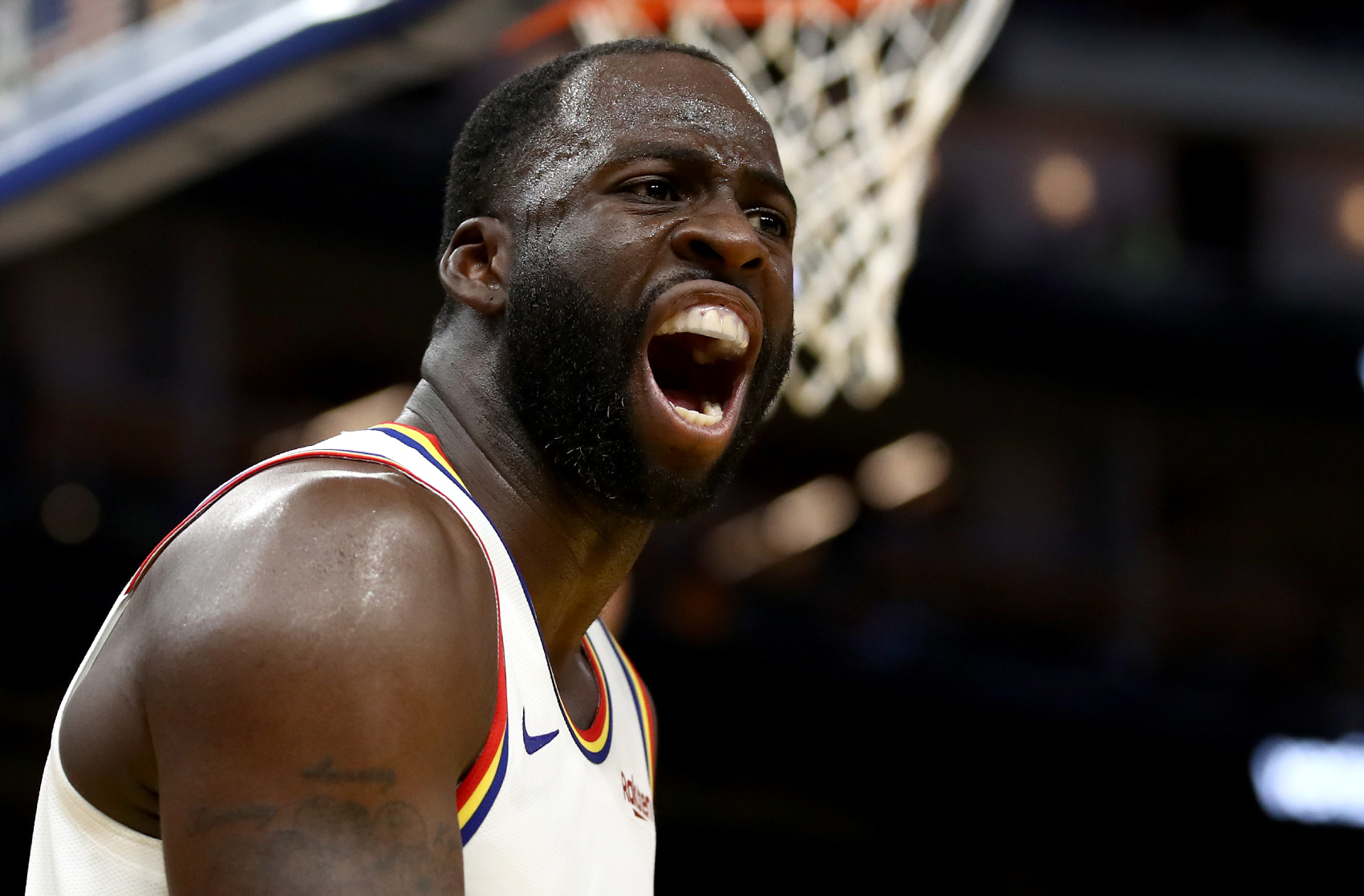 RELATED: The Golden State Warriors Could Soon Have a New $30 Million Star
Wiseman, as well as second-round pick Nico Mannion, will soon start practicing with the Warriors as they prepare for the 2020-21 NBA season that is right around the corner.
The Warriors want to make sure that their new stars understand how to work with Green beforehand, though.
"Warriors GM Bob Myers tells James Wiseman and Nico Mannion that if Draymond Green yells at you it means he wants you to get better and not take it personal," ESPN's Marc Spears recently tweeted.
Many NBA players have their "Welcome to the NBA" moments. Wiseman and Mannion's moments might end up coming in practice with Draymond Green. At least the Warriors have tried to prepare them for it.
It will be fun to see how the Warriors plays together this season.
Stats courtesy of Sports Reference