The Golden State Warriors Have Figured Out a Game Plan for James Wiseman
James Wiseman has a chance to become the Golden State Warriors' newest star. After a down year that followed five straight trips to the NBA Finals for the Warriors, Golden State hopes that Wiseman and their other offseason acquisitions can help them get back atop the Western Conference. However, with Wiseman not having any NBA experience, it's hard to know what his role will be this upcoming season. There seems to be somewhat of a plan in place for him, though, as Wiseman begins his career in less than a month.
The Golden State Warriors have a chance to be a great team again
The Warriors made five straight trips to the NBA Finals from 2014-15 through 2018-19, winning three championships during that span. The 2019-20 season, though, was a down year for them. Kevin Durant left and went to the Brooklyn Nets in the offseason while Klay Thompson missed the entire year due to injury, and Stephen Curry only played in five games. This led to them only going 15-50 overall.
However, they have high hopes to be back on top during this upcoming season. Golden State expected to have both Curry and Thompson, two of the greatest shooters in NBA history, back from injury. Curry will, in fact, be back, but Thompson recently suffered another injury that will keep him out for the entire season again.
Despite the Thompson news, though, Golden State has still made several moves that could help them become a great team again. In addition to the two-time MVP, Curry, returning, the Warriors will have former No. 1 overall pick Andrew Wiggins along the wing, who averages 19.7 points per game for his career, as well Kelly Oubre Jr., who they recently acquired via trade. Oubre had a breakout year for the Phoenix Suns last season, as he averaged 18.7 points per game and 6.4 rebounds. Golden State will also have three-time All-Star Draymond Green down low, as well No. 2 overall pick in the 2020 NBA draft, James Wiseman.
James Wiseman was a highly-touted prospect
James Wiseman was a big-time recruit going into college. According to 247Sports, Wiseman was a five-star prospect and one of the top two recruits in the 2019 class.
This is what 247Sports' Evan Daniels said about him.
"Wiseman excels running the floor, moves fluidly and is an impressive all-around athlete," Daniels wrote. "He consistently beats his man to the other end for easy baskets. He can go over his left shoulder for jump hooks, but also has developed his jump shot, especially from mid-range. Defensively, Wiseman slides his feet well. He is smart and has good instincts."
Wiseman only played in three college games at Memphis, though, as he ultimately left the program following an NCAA violation. However, in those college games, Wiseman averaged 19.7 points per game, 10.7 rebounds, and three blocks.
He ended up playing well enough in those games for the Warriors to select him with the No. 2 overall pick in the draft.
The Golden State Warriors have somewhat of a game plan for James Wiseman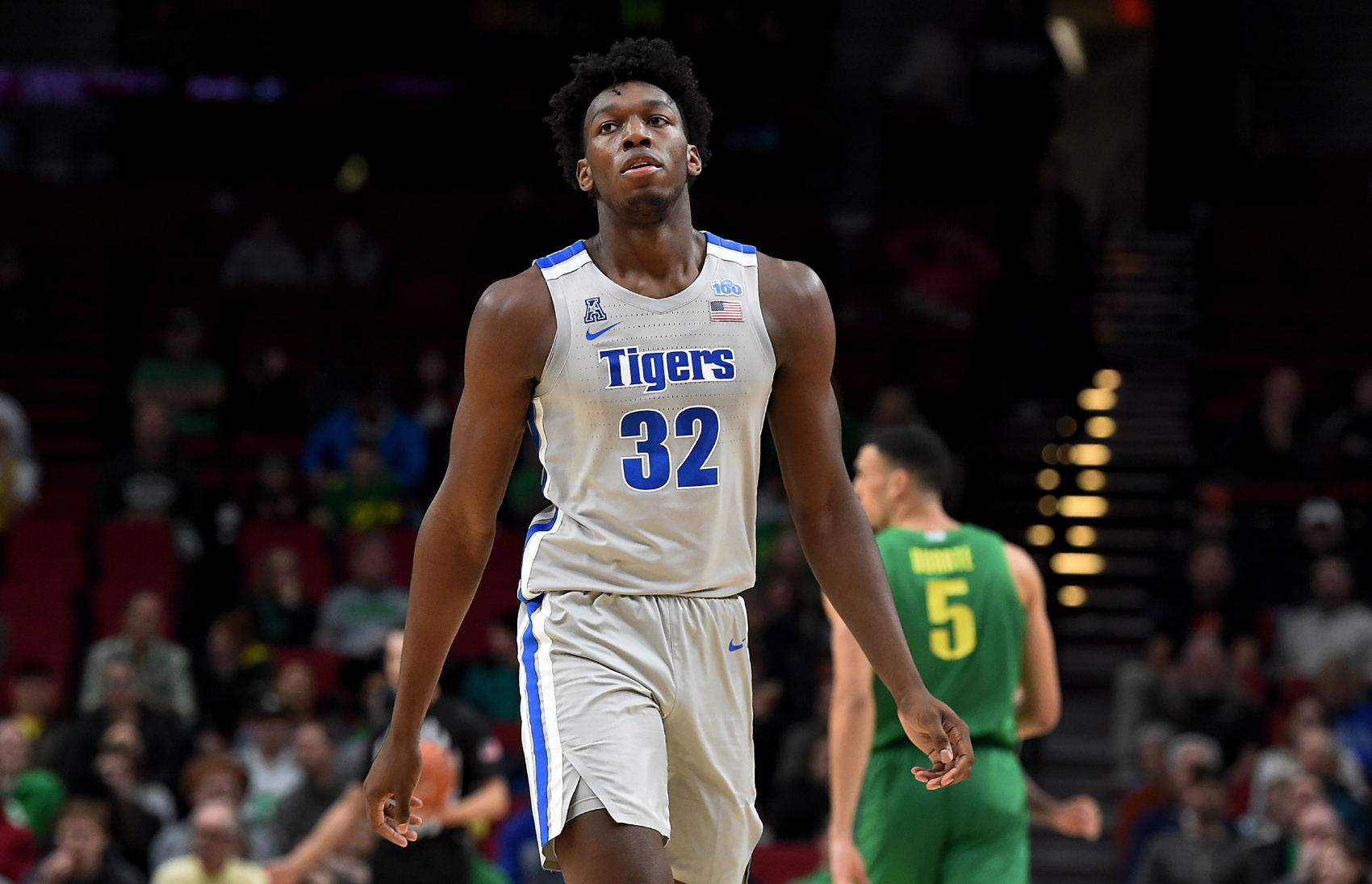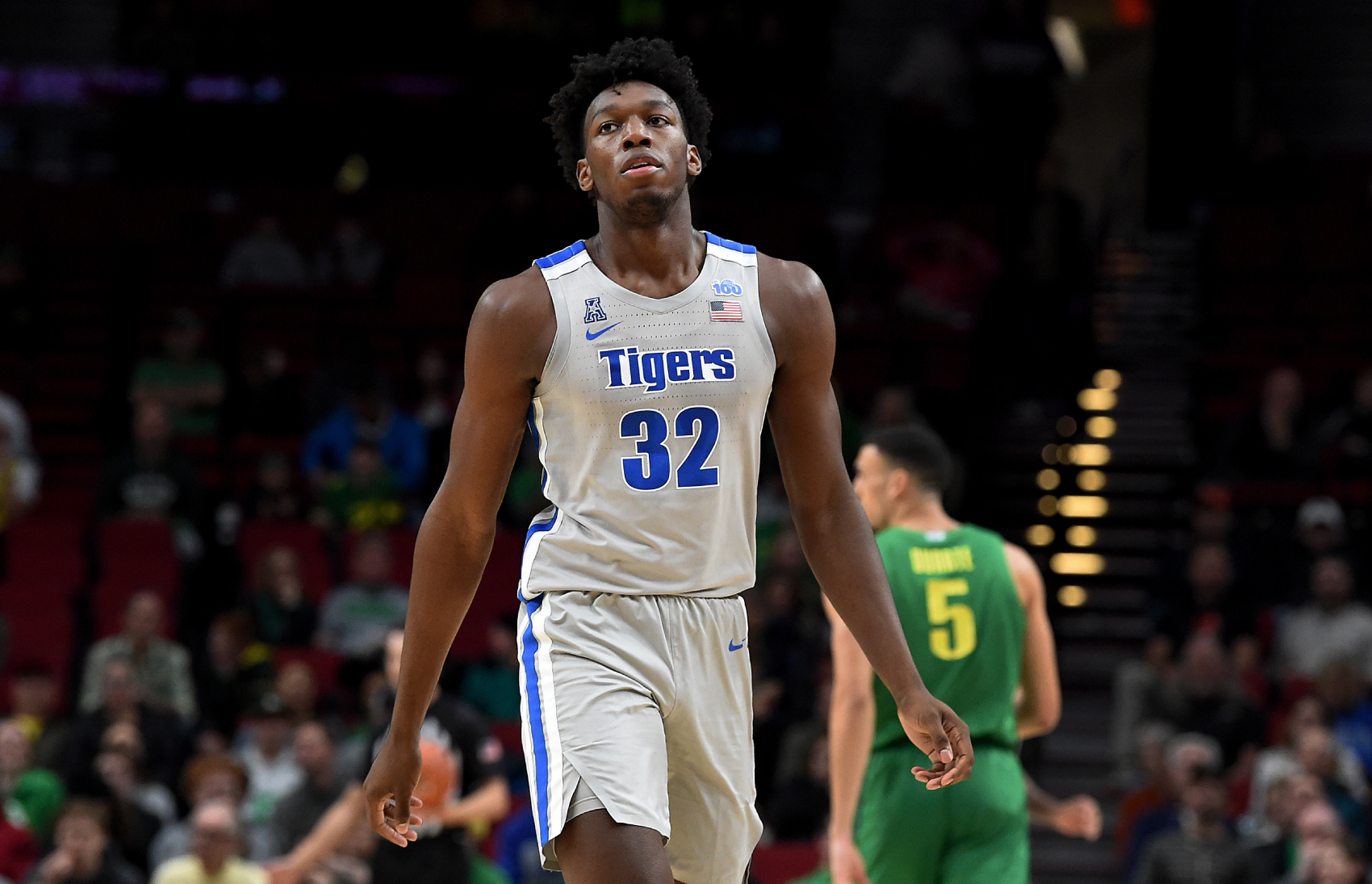 While Wiseman has the potential to make an impact right away for the Warriors, Wes Goldberg of The Mercury News reports that "Golden State won't hop-step his development in search of a quick fix."
Goldberg reported that the Warriors plan to give Wiseman a simple role for his rookie season. That role will be to "run the floor, rebound, and defend the paint."
His role on defense could be a challenge, though, as Goldberg reported that Wiseman struggled to defend along the perimeter during his three college games. According to Goldberg, the Warriors could ask him to switch onto guards if he looks up to the task during training camp, but if he doesn't, they'll mostly use him as a rim protector.
"You want to play people to their strengths," Warriors assistant coach Jarron Collins said, according to The Mercury News. "So we have to see him matched up against guards in practice, and then that will help formulate our defensive coverages with him."
He continued: "But at the end of the day he's got to be able to do both, quite frankly."
Offensively, while Wiseman will certainly use his size in the paint, he will probably also be asked to stretch the floor some by using his jump shot. Goldberg reported that Wiseman worked on his 3-point shooting during the summer.
"[Shooting 3-pointers] is sort of automatic these days for big guys who have decent touch, which all of our centers have," Warriors coach Steve Kerr said, according to The Mercury News. "Let's work at it and get to the point where we can make the defense pay if the paint is packed."
James Wiseman certainly has a lot of potential. With him already being on a talented team, though, it may take time until we see him heavily relied upon by Golden State.
Stats courtesy of Sports Reference and Basketball Reference