The Golden State Warriors Just Added Two Big Pieces for Next Season
After making five straight trips to the NBA Finals, the Golden State Warriors had a pretty tough season in 2019-20. Kevin Durant left and went to the Brooklyn Nets, Klay Thompson didn't play at all due to injury, and Stephen Curry only played in five games because of a broken bone in his hand. Once this strange 2019-20 season concludes, though, Warriors fans are hoping for a big offseason for their team, especially since they have the No. 2 overall pick in the NBA draft and can either select a new star player with it or trade it for a star veteran.
However, despite it not quite being the offseason yet, the Warriors just added two big pieces for next season.
The Golden State Warriors struggled in 2019-20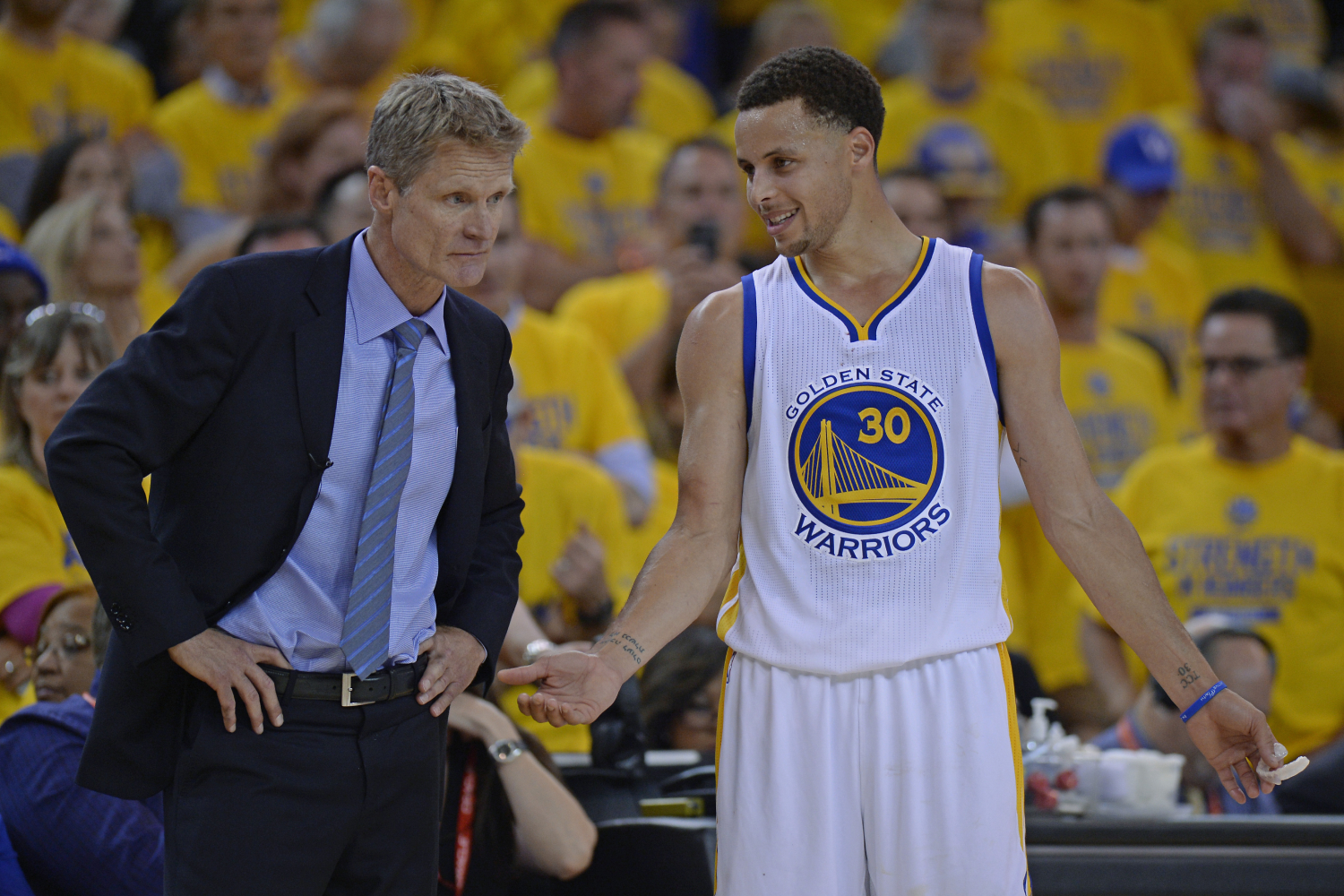 RELATED: How Did the Golden State Warriors Get Their Name and Why Are They Called the Dubs?
The Warriors went on one of the most dominant runs of all-time. After going to two consecutive NBA Finals in 2014-15 and 2015-16 (winning one and losing one), the Warriors added Kevin Durant in 2016-17. They then went to three more consecutive NBA Finals and won two more championships after that.
This year was entirely different for the Warriors, though.
In addition to Kevin Durant leaving in free agency, Klay Thompson suffered a torn ACL during Game 6 of the 2019 NBA Finals. That led to Thompson not playing at all during the 2019-20 season. Additionally, Stephen Curry broke a bone in his hand and only played in five games this season.
In the end, the Warriors' top players this season were: D'Angelo Russell, who scored 23.6 points per game in 33 games but has been traded to the Minnesota Timberwolves; Andrew Wiggins, who scored 19.4 points per game in 12 games after getting traded to the Warriors for Russell; Alec Burks who scored 16.1 points per game in 48 games but has since been traded to the Philadelphia 76ers, and Eric Paschall, who averaged 14 points per game in 60 games.
So, essentially, only two of their top performers from last season are still on the team. None of them will be among the top two or three players moving forward.
However, while the Warriors haven't yet had a chance to add any new players this offseason, they just got two new additions that will be extremely important to the franchise's future.
They are bringing back Shaun Livingston and Leandro Barbosa
RELATED: Shaun Livingston Overcame a Tragic Knee Injury to Become a 3-Time NBA Champion
The Warriors recently brought back two key pieces from their championship runs.
According to The Athletic, former guard Shaun Livingston is joining the Warriors' front office. He will have the title of director, players affairs and engagement. He will be the highest-ranking Black person in the Warriors' front office since Mitch Richmond in 2008. The Warriors are reportedly grooming him to be a future general manager.
"I always wanted to take this path," Livingston said, according to The Athletic. "At the same time, with everything that's going on, there's more purpose in this job now, although I think there has always been purpose with it. I understand I may be the only brother in the office doing this. At the same time, there's more purpose in me doing this job, especially as a Black person right now."
Additionally, former Warriors guard Leandro Barbosa is retiring from playing basketball and is joining Steve Kerr's coaching staff on the Warriors as a player-mentor coach, according to ESPN.
"He's been my coach, when I was here he also was my friend," Barbosa, who was most recently playing in Brazil, said, according to ESPN. "We had a really close relationship when he was a GM for the Phoenix Suns, so every once in a while we used to talk. And he mentioned to me what I want to do after I played and I always told him that I wanted to be an assistant coach, not a head coach, but be able to talk to the players, kind of teach them, I think I'm kind of good at that."
Livingston and Barbosa had solid NBA careers
RELATED: There's Absolutely No Reason for the Golden State Warriors to Trade Klay Thompson Now
The Warriors are ultimately bringing back some guys who know how to win.
Livingston was the No. 4 overall pick in the 2004 NBA draft. He had an awful knee injury in 2007, though, which led to the slow process of him becoming a reliable player again. He ultimately played in 48 games combined from 2007-08 through 2009-10. However, he then became a nice role player starting in 2010-11 with the Charlotte Bobcats. 
Livingston finished his career with the Warriors from 2014-15 through 2018-19 and won three championships with them. He played 17.5 minutes per game with the Warriors in those seasons.
Barbosa, on the other hand, had an excellent career with the Phoenix Suns as he even earned the Sixth Man of the Year award in 2006-07. He ended up averaging 18.1 points per game that season. He ultimately played for five teams in his NBA career and averaged 10.6 points per game. Barbosa won a championship with the Warriors in 2014-15. He then played professionally in Brazil during the last two seasons.
No matter who the Warriors add to their roster this offseason, these two additions have a chance to be huge for their franchise's future.
Stats courtesy of Basketball Reference