The Golden State Warriors' New $14.3 Million Man Is Already Clicking With Stephen Curry
The Golden State Warriors have completely revamped their roster. After going 15-50 last season, the Warriors will not only have two-time MVP Stephen Curry back, but they have also added some big-time players in James Wiseman and Kelly Oubre Jr. This should help the Warriors become a top team again in 2020-21. Things appear to already be going well, too, as Golden State's new $14.3 million man, Oubre, seems to be clicking with the team's star, Curry.
The Golden State Warriors traded for Kelly Oubre Jr.
RELATED: The Golden State Warriors' $29.5 Million Man Has Put in the Work To Become a Star This Season
Following the recent devastating Klay Thompson injury, the Golden State Warriors traded for Kelly Oubre Jr., who will make $14.3 million this season, according to Spotrac. Oubre has become a solid player over the years, too.
Oubre was the No. 15 overall pick in the 2015 NBA draft and ultimately began his career with the Washington Wizards. He had a slow start to his career, as he only scored 3.7 points per game in 2015-16 and 6.3 in 2016-17. Since then, though, Oubre has become a solid scorer.
During the 2017-18 season, Oubre scored 11.8 points per game for the Wizards. He then averaged 12.9 points per game in 29 games for the Wizards in 2018-19, but then became a star for the Phoenix Suns after the Wizards traded him to Phoenix during that season. In 40 games for the Suns that year, Oubre averaged 16.9 points per game.
During the 2019-20 season, though, Oubre had a breakout year for the Suns. He averaged career-highs in points per game with 18.7 and in rebounds with 6.4. He also shot a career-best 45.2% from the field and a career-best 35.2% from 3-point range.
The Suns, however, traded Oubre to the Oklahoma City Thunder this offseason for Chris Paul, but the Thunder then traded him to the Warriors, where Oubre has a chance to help a team contend in the Western Conference.
Kelly Oubre Jr. is already clicking with Stephen Curry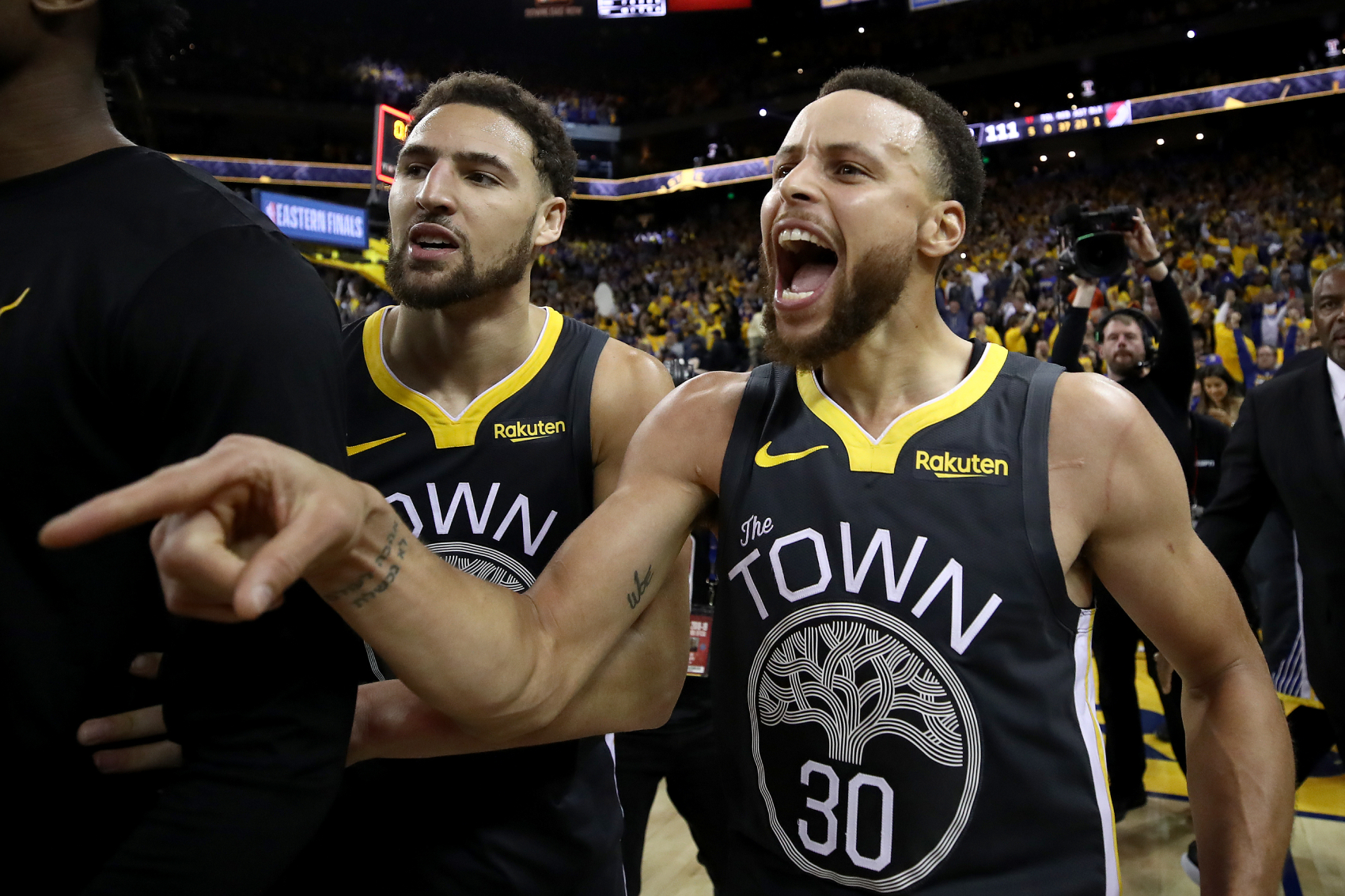 RELATED: The Golden State Warriors' New Acquisition Sends the Exact Message Fans Want To Hear
Oubre is new to Golden State, but it appears that he is already clicking with two-time MVP Stephen Curry.
"He's an amazing person, he's a pro's pro and he's a genuine leader," Oubre said, according to NBC Sports.
While Warriors fans certainly hope that they can click on the court, Oubre appears to really be connecting with Curry off the court.
"It's been pretty great to just connect with him off the court," Oubre said, according to NBC Sports. "He's somebody that you love. There's nothing that you could really do to not get to know him. He reached out to me and we've connected off the court more than on the court (because of COVID-19 protocols) because we can't really work out together."
He continued: "But just to be able to see him work out as well on the court, it's just been . . . it's (reflective of) his character off the court. He's a very transparent individual, so it's been amazing."
Clicking off the court can pay dividends for Oubre and Curry on the court. If they can ultimately play well together, they can help make the Warriors contenders in the Western Conference again.
The Golden State Warriors can be a great team again in 2020-21
RELATED: The Golden State Warriors Reportedly Tried To Add a $41.2 Million Superstar
The Warriors are coming off a season where they went 15-50 overall, which came after five consecutive trips to the NBA Finals. Golden State struggled tremendously in 2019-20 due to Kevin Durant leaving and going to the Brooklyn Nets, Klay Thompson not playing all year due to injury, and Curry only playing in five games.
However, they can now become a great team again. Thompson won't be back due to another injury, but Curry should be back and healthy. The Warriors will also bring back three-time All-Star Draymond Green and former No. 1 overall pick Andrew Wiggins, who averages 19.7 points per game for his career. This is all in addition to adding Oubre, and the No. 2 overall pick in this year's draft, James Wiseman.
That is certainly enough talent to make the Warriors a playoff team again. If they can all click and play well within Steve Kerr's system, too, they can become one of the top teams in the Western Conference and maybe the entire NBA.
It should ultimately be pretty fun to watch Golden State this season to see if they can become Golden State again.
Stats courtesy of Basketball Reference