The Golden State Warriors' Newest Acquisition Gives Them Exactly What They Needed
The Golden State Warriors will be much, much better this upcoming season than they were last season. They not only have a healthy Stephen Curry, but they also added talented NBA players this offseason like Kelly Oubre and James Wiseman. However, after the horrible, season-ending injury to Klay Thompson, the Warriors needed some depth along the wing behind Oubre and Andrew Wiggins. Well, they potentially got exactly what they needed with the recent acquisition of Kent Bazemore.
The Golden State Warriors needed depth along the wing
It appeared that the Warriors were going to be set along the wing this upcoming season. Klay Thompson was supposed to be back from injury, they acquired Andrew Wiggins last year, and there were rumors about them having an interest in acquiring Kelly Oubre.
However, while they did trade for Oubre, Thompson recently suffered a brutal injury that will sadly keep him out for the entire season. It ultimately left the Warriors almost exactly where they were before the Oubre trade, too.
Oubre and Wiggins both have chances to be great weapons for the Warriors this season. Oubre had a breakout year for the Phoenix Suns last season. He averaged 18.7 points per game and 6.4 rebounds, and shot a career-best 35.2% from 3-point range. Wiggins, on the other hand, averaged 21.8 points per game and 5.1 rebounds between the Minnesota Timberwolves and Warriors last season. He also averages 19.7 points per game and 4.4 rebounds for his career.
Those two guys can certainly score for the Warriors along the wing this season. This is, of course, in addition to Stephen Curry's abilities at point guard, James Wiseman's at center, and Draymond Green's at power forward. However, Golden State did not have much depth behind Oubre and Wiggins because of the Thompson injury. So, there was a glaring hole that needed to be addressed.
Kent Bazemore has been a talented wing player throughout his career
The Warriors actually signed Bazemore as an undrafted free agent in 2012-13, and he played for them in his first season-and-a-half in the NBA.
Bazemore ended up being more of a nice locker room guy for Golden State. He only played in 4.4 minutes per game for the Warriors in 2012-13 and in 6.1 minutes for them in 2013-14. The Warriors then traded him to the LA Lakers in 2013-14, though, and he eventually ended up finding a nice role for himself away from Golden State.
Bazemore began playing with the Atlanta Hawks in 2014-15 and proved to be pretty valuable for them in the next five seasons. After averaging 5.2 points per game in 2014-15 with the Hawks, Bazemore averaged 11.6 points per game for them in 2015-16. This was along with 5.1 rebounds and 1.3 steals that season.
Bazemore ultimately played with the Hawks through 2018-19. He ended up averaging as many as 12.9 points per game while with them in 2017-18 and a career-high 1.5 steals that year. Last season for the Portland Trail Blazers and Sacramento Kings, Bazemore averaged 8.8 points per game and 1.1 steals.
Kent Bazemore gives the Golden State Warriors exactly what they needed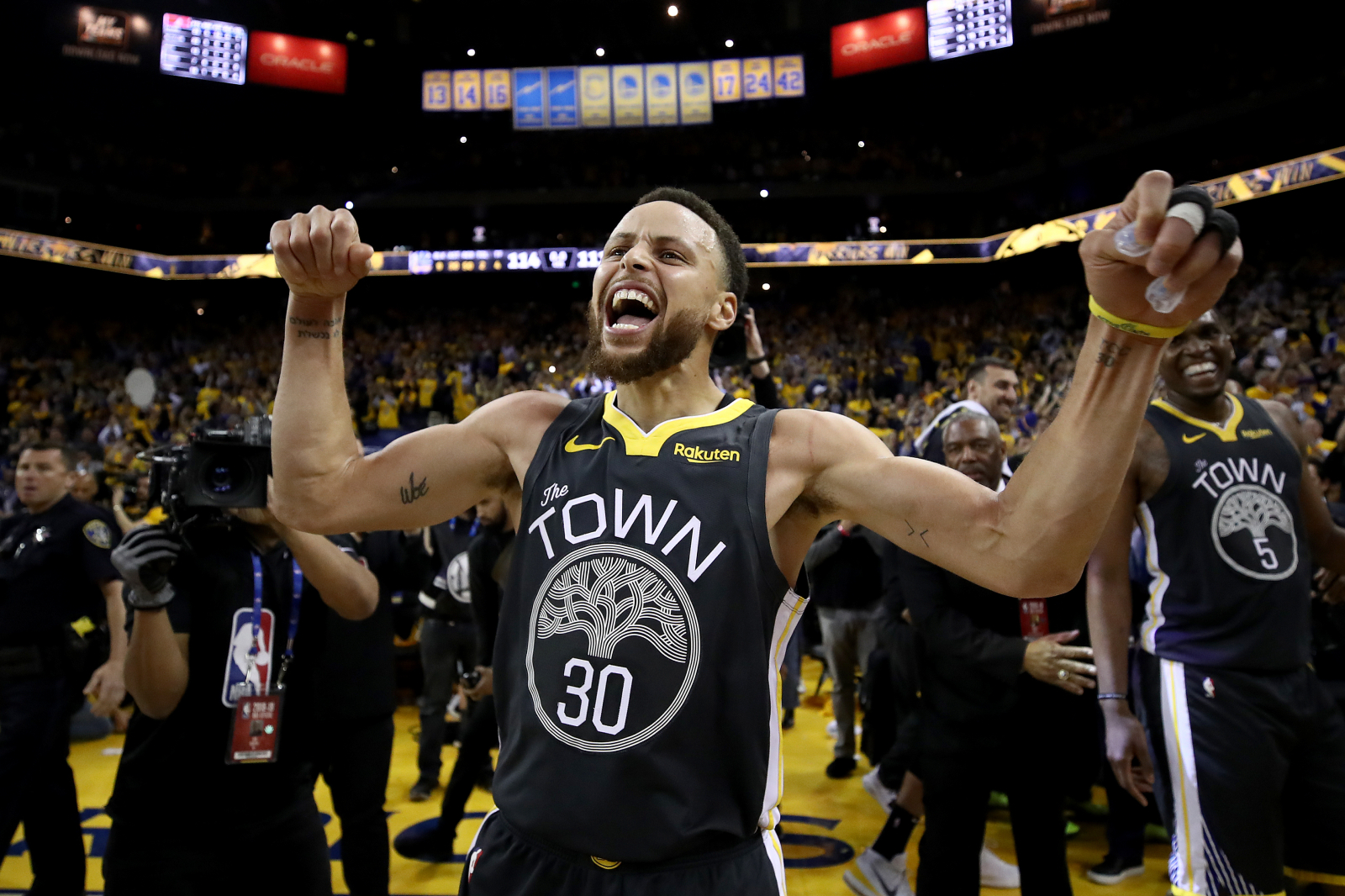 According to ESPN, the Warriors and Bazemore recently agreed to a one-year deal. This acquisition isn't landscape-changing by any means, but it gives the Warriors exactly what they needed.
Prior to the signing, the Warriors just had Juan Toscano-Anderson, Jordan Poole, and Damion Lee behind Oubre and Wiggins. Toscano-Anderson has only played in 13 games in his entire career, while Poole is only in his second year and only shot 27.9% from 3-point range last season. Damion Lee, though, did have a nice year for Golden State last year as he averaged 12.7 points per game. However, his defensive plus/minus was -0.8.
Bazemore hasn't had a negative defensive plus/minus — which estimates the defensive points per 100 possessions that a player contributes to his team above an average player in the league — since before the year he started playing for the Atlanta Hawks in 2014-15. Additionally, in 68 games last year, he recorded at least two steals 19 times and two or more blocks nine times, according to NBC Sports.
So, Bazemore certainly brings the Warriors some defense off the bench, and he also brings some decent shooting. He is a career 35.1% 3-point shooter, and in 2017-18, he even shot 39.4% from long range.
In addition to what he brings to the court, though, Bazemore will also be great for the Warriors' locker room. NBC Sports reports that Bazemore often spent time with Stephen Curry, Draymond Green, Klay Thompson, and Andre Igoudala after games he played against them throughout the years. This came after he, of course, started his career with them, and continued to stay in touch while on other teams. He is also close friends with Curry, according to NBC Sports.
The Golden State Warriors were already going to be better this upcoming season. Adding Bazemore, though, gives them exactly what they needed.
Stats courtesy of Basketball Reference