The Golden State Warriors' Newest Scorer Already Wants To Stay for Years To Come
The Golden State Warriors have significantly improved this offseason. After reaching five consecutive NBA Finals, the Warriors only went 15-50 in 2019-20, as Kevin Durant left and went to the Brooklyn Nets, and Stephen Curry and Klay Thompson both battled injuries. However, with Curry back now, and with the additions of talented players like Kelly Oubre Jr. and No. 2 overall pick James Wiseman, fans have high hopes for the Warriors for this upcoming season. The Warriors' newest scorer has high hopes for his tenure with Golden State, too, as he already thinks that he can potentially play with this team for years to come. That scorer is, in fact, Kelly Oubre Jr.
The Golden State Warriors have a chance to be great again in 2020-21
After reaching the NBA Finals in five consecutive seasons and winning three NBA titles, the Golden State Warriors had a tough season in 2019-20. Kevin Durant moved to Brooklyn, Klay Thompson missed the entire season, and Stephen Curry only played in five games.
However, although Thompson sadly suffered another season-ending injury recently, the Warriors have a great chance to be a top NBA team again in 2020-21.
Curry, the former two-time NBA MVP, is back and healthy, and three-time All-Star Draymond Green will, of course, be on the court for Golden State as well. The Warriors also have Andrew Wiggins, who they acquired last season, and he ultimately averaged 21.8 points per game and 5.1 rebounds for the Warriors and Minnesota Timberwolves last year.
This is all in addition to the No. 2 overall pick in the 2020 NBA draft, James Wiseman, who has unreal potential, and one of their more recent acquisitions — Kelly Oubre Jr.
Kelly Oubre Jr. has become a talented scorer in the NBA
Oubre was the No. 15 overall pick in the 2015 NBA draft, and he began his career with the Washington Wizards. He ultimately had a slow start to his career, as he only averaged 3.7 points per game in 2015-16 and 6.3 points per game in 2016-17. Oubre has become a solid scorer since then, though.
During the 2017-18 season, Oubre scored 11.8 points per game for the Wizards. Then, in 2018-19, he had a breakout year. After averaging just 12.9 points per game in 29 games for the Wizards that year, Oubre got traded to the Phoenix Suns and averaged 16.9 points per game in 40 games for them.
He then continued to improve in 2019-20 for the Suns. Oubre averaged career-highs in points per game with 18.7 and in rebounds with 6.4. He also shot a career-best 45.2% from the field and a career-best 35.2% from 3-point range.
Now, he is on the Warriors, as Golden State acquired him from the Oklahoma City Thunder, who Oubre recently went to in a trade for Chris Paul.
Kelly Oubre Jr. potentially wants to stay with the Golden State Warriors for years to come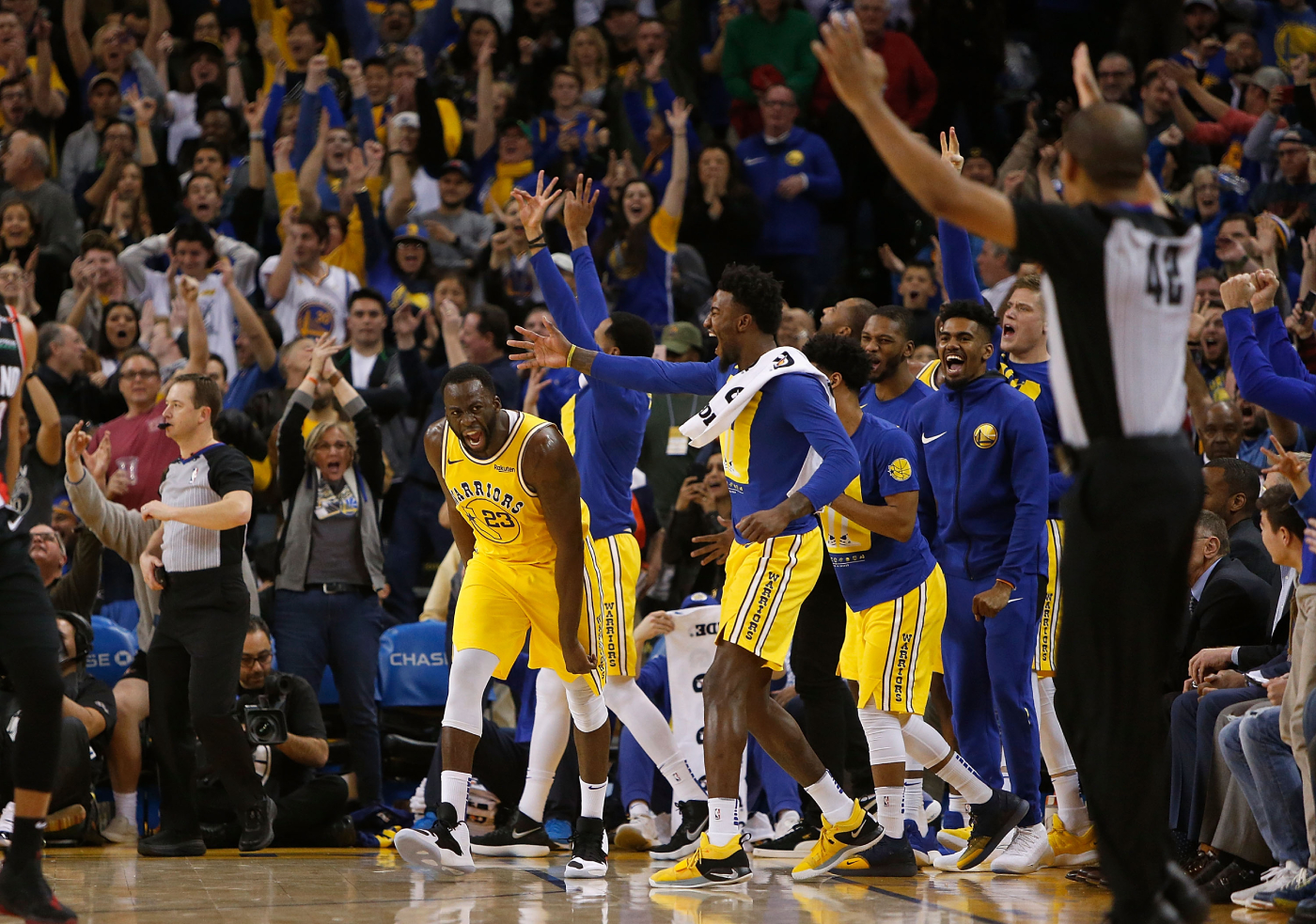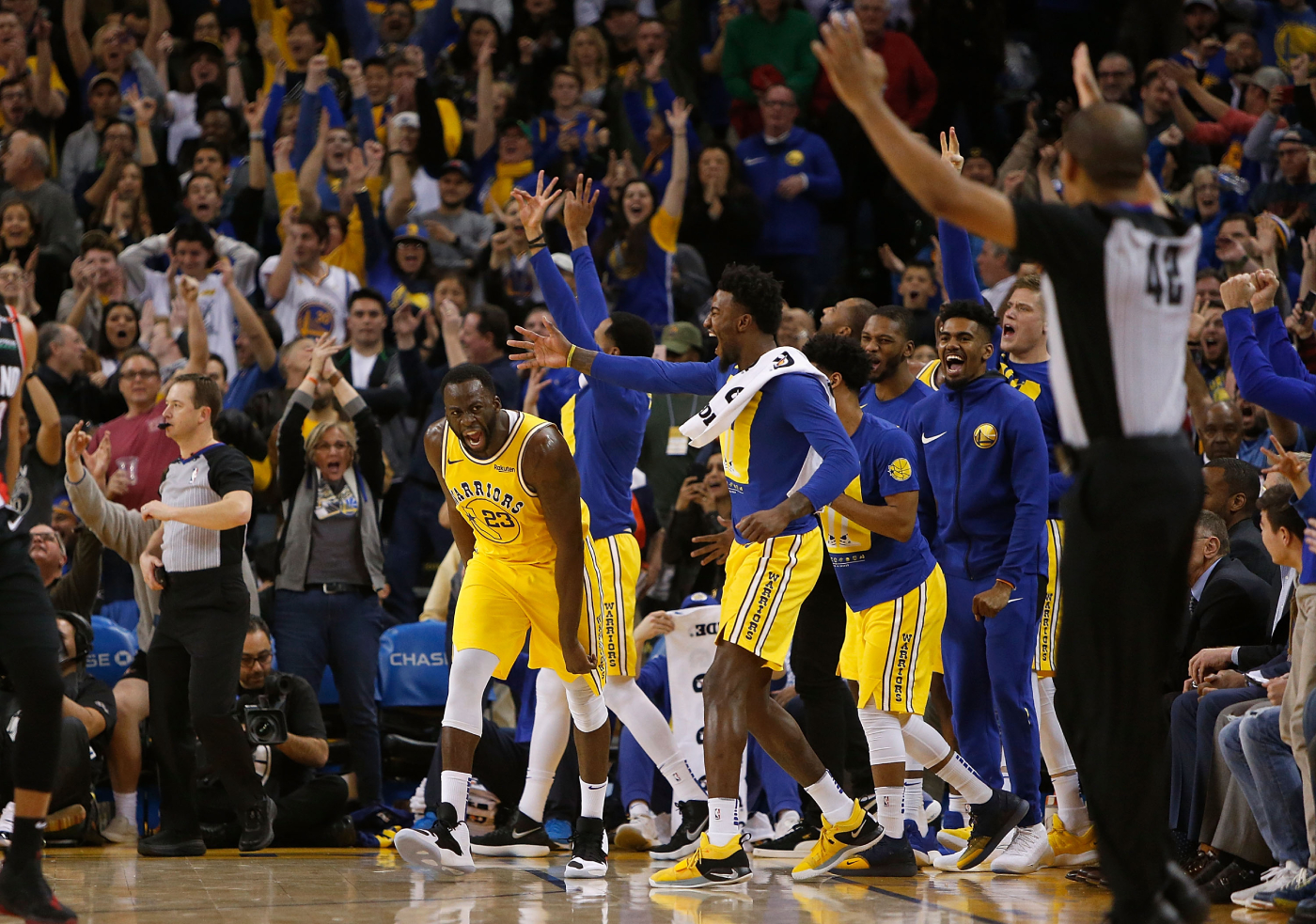 Oubre is now in an organization that is committed to winning. He seems pretty excited, too.
"I can play for an owner — somebody who actually cares about the organization and not just the perception of the organization on the media end of it. It's all about the foundation for me, man," Oubre recently said on Damon, Ratto & Kolsky, according to ESPN. "You have a beautiful foundation, can build a beautiful [future]."
Oubre also seems pretty optimistic about his tenure with the Warriors. He is in the final year of his contract, according to Spotrac, and will be an unrestricted free agent after this upcoming season. He still thinks that the Warriors are a team that he can potentially play on for years to come, though.
This is what he said about having a potential long-term future with Golden State, according to San Francisco Chronicle reporter Connor Letourneau: "I'm optimistic. I definitely see myself being able to fit in and make this place a home."
In this day and age of the NBA, having talented players that want to stay on your team can be huge. If Oubre has a big year this year, maybe he will become the Warriors' next big-time star.
Stats courtesy of Basketball Reference