The Greatest NBA Finals Performances of All Time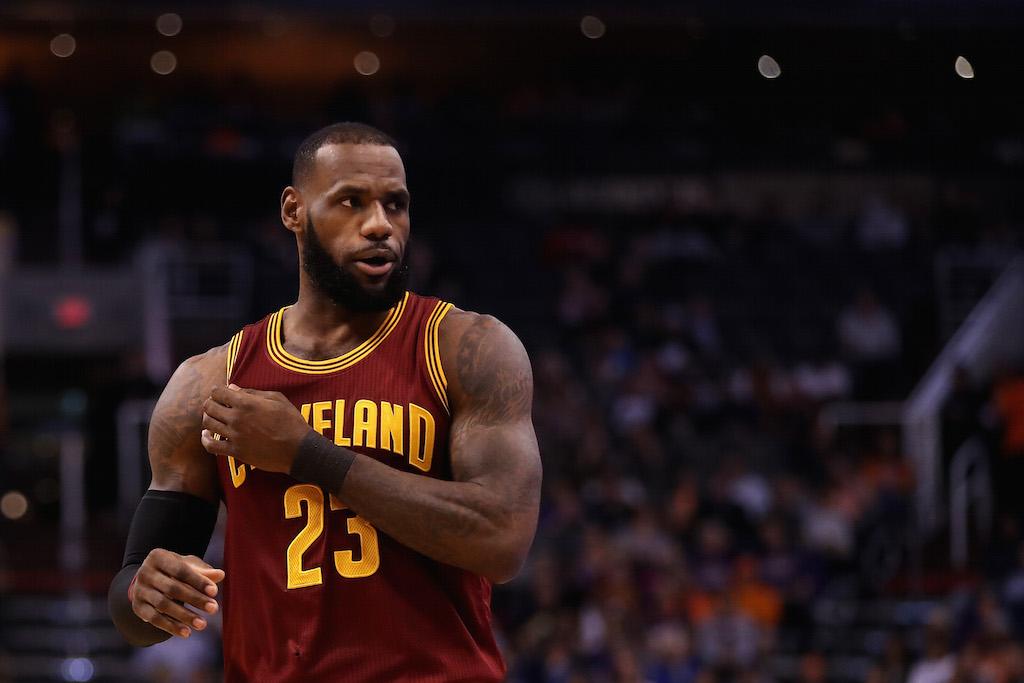 Cleveland Cavaliers star LeBron James is no stranger to playing in the NBA Finals — something he's done every year for the last seven seasons. The 2015–16 NBA Finals may have been his best effort of all time, however. Against the Golden State Warriors, he led the Cavs back from a 3-1 series deficit to their first NBA championship ever. But what about all the other great finals performances in NBA history? We looked at the 15 best individual performances in recent NBA Finals history.
15. LeBron James – 2015 NBA Finals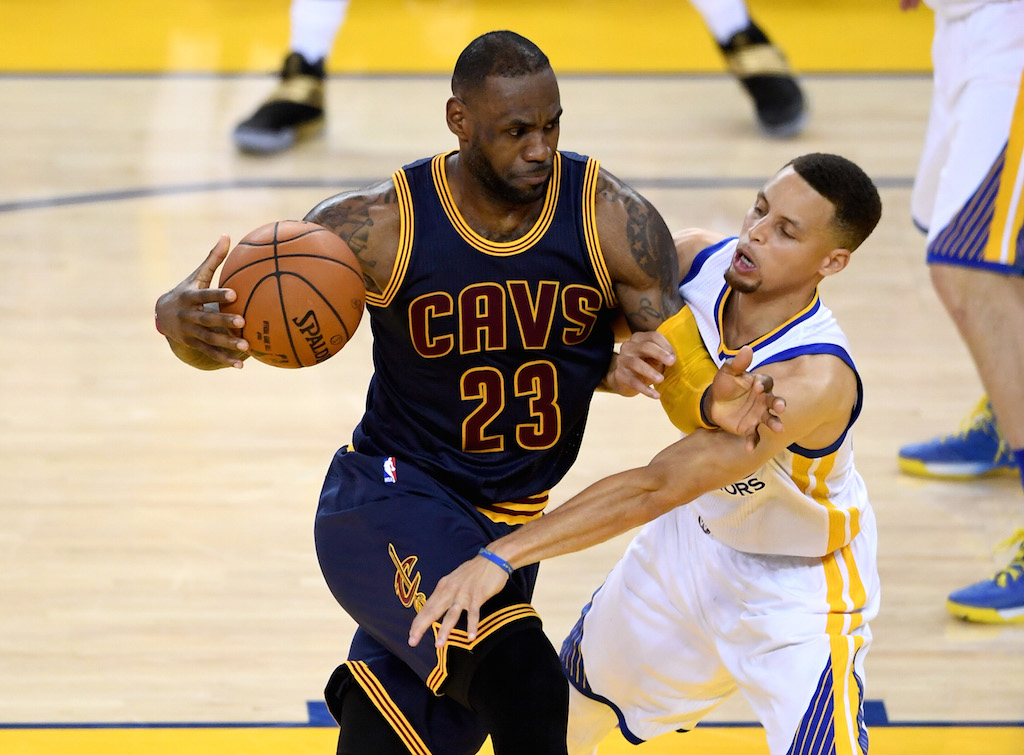 Cleveland Cavaliers star James gets a special shoutout on this list for a tremendous NBA Finals performance that ended in a loss. During his first season with the Cavs, LeBron pushed the Golden State Warriors to six games in the Finals despite forward Kevin Love sitting out with an injured shoulder and guard Kyrie Irving being limited to one game with an injured knee.
James averaged 35.8 points, 13.3 rebounds, and 8.9 assists per game. He briefly inspired an unusual idea — giving the MVP award to a player from the losing team — some credence. However, Warriors forward Andre Iguodala ultimately received the award.
14. Tim Duncan – 1999 NBA Finals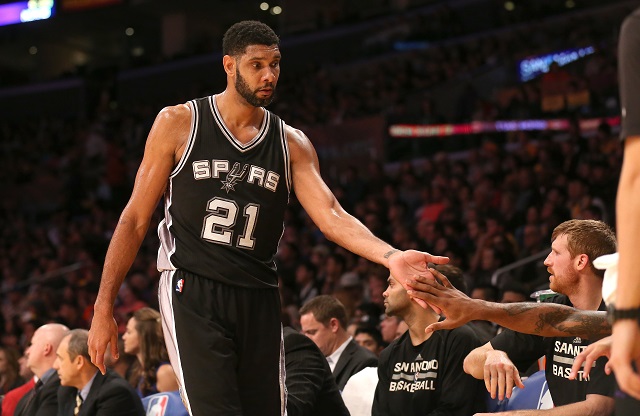 Back in 1999, the Chicago Bulls ended their three-year reign as NBA champions, and the San Antonio Spurs stepped up to win their first title in franchise history. Against the New York Knicks in the NBA Finals, 22-year-old second-year forward Tim Duncan came up huge. He played an average of 45.8 minutes in the five-game series, scoring 27.4 points and grabbing 14 rebounds with 2.2 blocks per game. Duncan won the MVP award for the Finals, instantly transforming into one of the best players in the game.
13. Michael Jordan – 1998 NBA Finals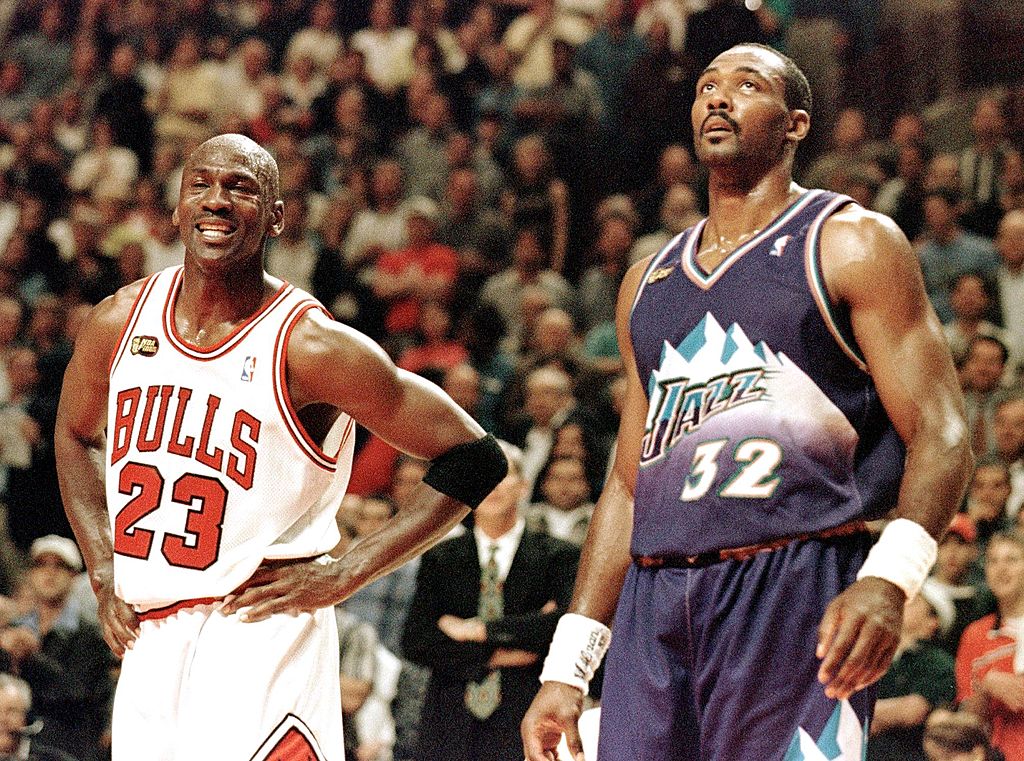 No. 23's performance on the biggest stage in 1998 wasn't his greatest, but it's still good enough to rank as one of the best in recent memory. Michael Jordan shot only 42.7% from the field in the six-game series against the Utah Jazz. However, he had little help from injured teammate Scottie Pippen (41% shooting with 15.7 points per game). Jordan ended the series with the MVP award after dropping 45 points in Game 6 and hitting the game-winner with 5.2 seconds remaining. He averaged 33.5 points in 41.7 minutes per game.
12. LeBron James – 2012 NBA Finals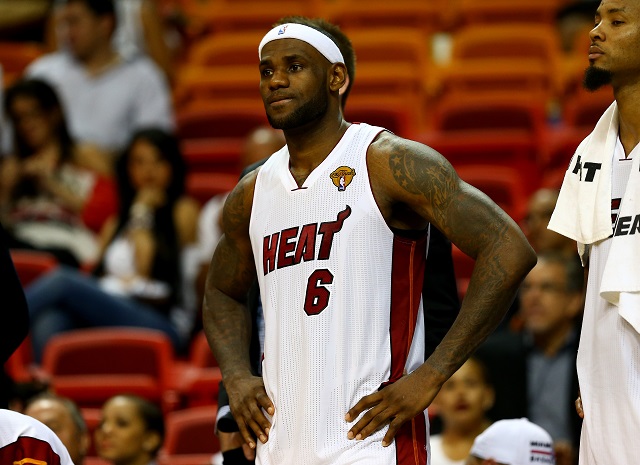 The King's third trip to the NBA Finals was his first successful one. Playing against the Oklahoma City Thunder in 2012, James' Miami Heat came away with the title in just five games. That's thanks to James; the series MVP notched 28.6 points, 10.2 rebounds, and 7.4 assists per game — leading his team in all three categories. LeBron posted a triple-double in Game 5, helping Miami to an easy 121-106 victory.
11. Michael Jordan – 1996 NBA Finals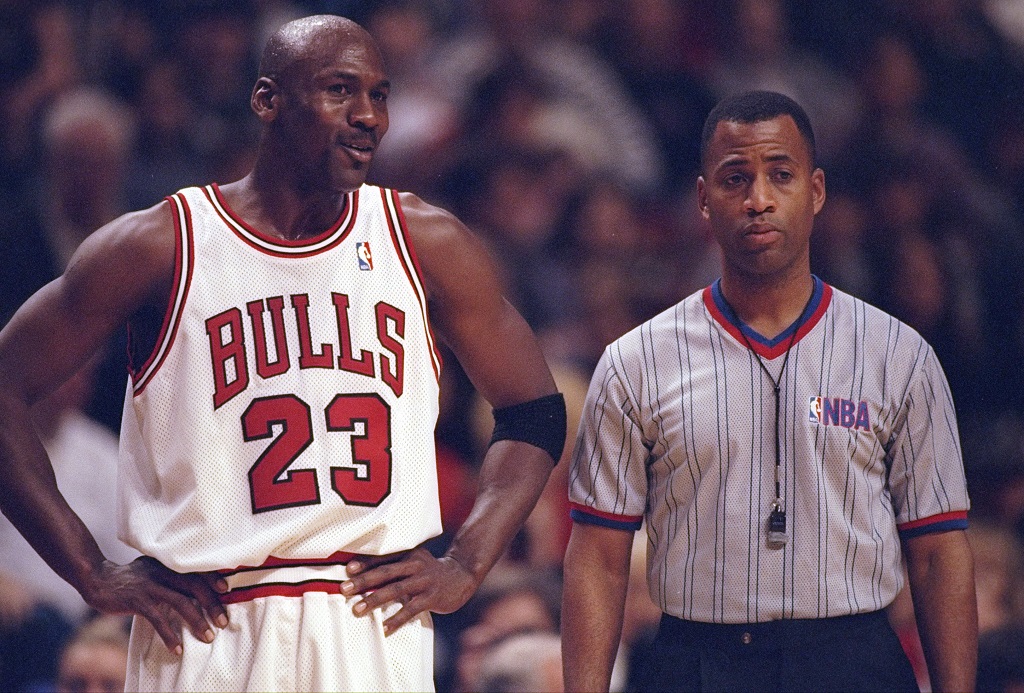 The 1996 NBA Finals was the true return to the league for Jordan, who sat out the entire 1993–94 season and most of the 1994–95 season. The Bulls went 72-10 that year, steamrolling their way to the finals against Gary Payton, Shawn Kemp, and the Seattle SuperSonics. Jordan was phenomenal, averaging 27.3 points, 5.3 rebounds, and 4.2 assists and taking home the MVP award. What makes those numbers even more impressive is the poor series that Scottie Pippen had against Seattle, shooting just 34.3% from the field.
10. Shaquille O'Neal – 2002 NBA Finals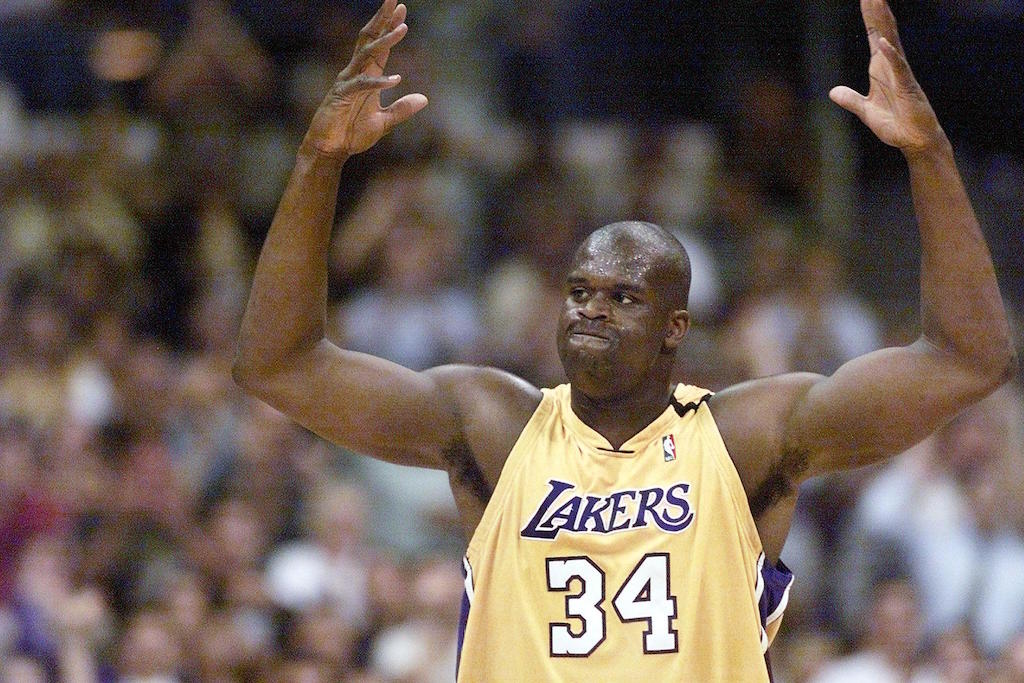 In the 2002 NBA Finals, the Los Angeles Lakers finished off a three-peat of championships in a series against the New Jersey Nets. While the matchup was often uninteresting, with the Lakers averaging nearly a 10-point margin of victory in the sweep, center Shaquille O'Neal put on a show. He averaged 36.3 points, 12.3 rebounds, 3.8 assists, and 2.8 blocks per game in the four games, including a 40-point, 12-rebound, eight-assist effort in a Game 2 blowout victory. Amazingly enough, this wasn't even Shaq's best NBA Finals performance.
9. Michael Jordan – 1997 NBA Finals
We remember the 1997 NBA Finals for one major, historical moment: The Flu Game. With the series tied at 2-2 and Jordan dealing with what was likely food poisoning, the Bulls guard went into Salt Lake City against the Utah Jazz and put up a stellar Game 5 performance. He scored 38 points in a 90-88 win, and Chicago won the series in six games. Jordan was the MVP, finishing with averages of 32.3 points, seven rebounds, and six assists in 42.7 minutes per game.
8. Dwyane Wade – 2006 NBA Finals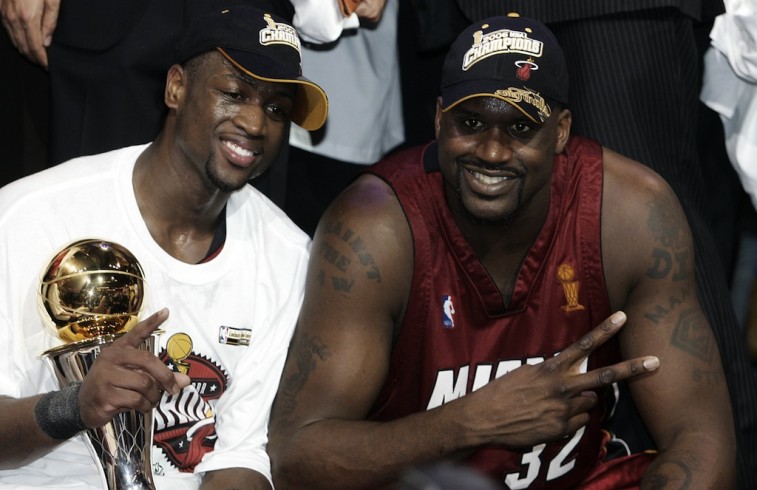 In the 2006 NBA Finals, Dwyane Wade was a monster of epic proportions against the Dallas Mavericks. In a six-game series in which O'Neal — now 33 years old — only got up 56 shots and averaged 13.7 points per game, Wade had 139 field-goal attempts and set a Finals record for a six-game series with 97 free-throw attempts. He averaged 34.7 points, 7.8 rebounds, 3.8 assists, and 2.7 steals in 43.5 minutes per game. Not too bad for a 24-year-old in just his third NBA season.
7. Kobe Bryant – 2009 NBA Finals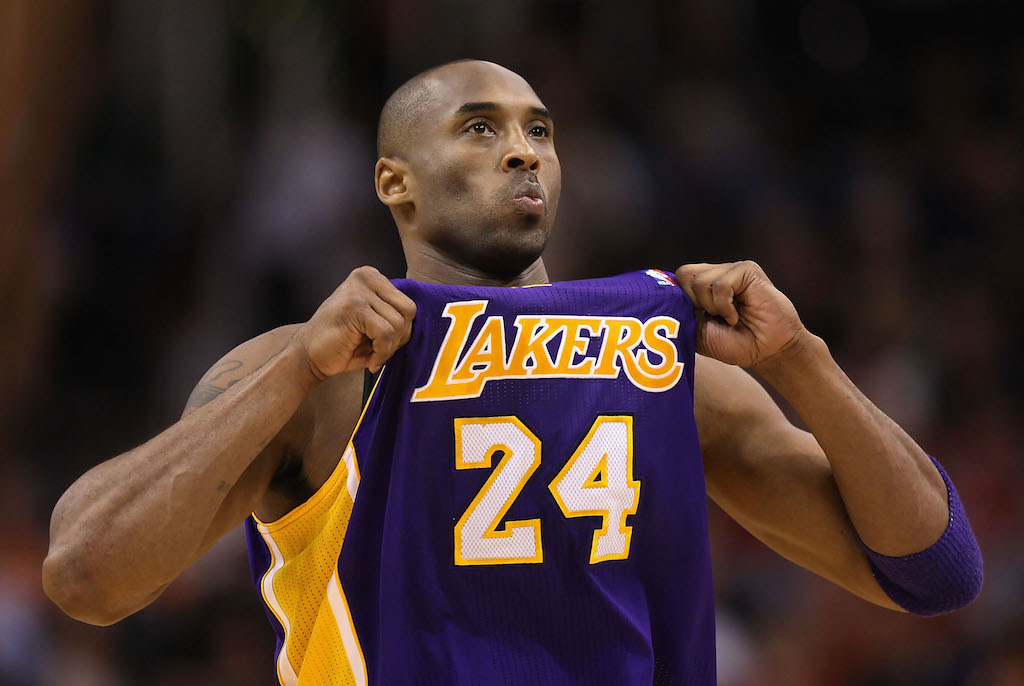 The 2008–09 season wasn't Kobe Bryant's first trip to the NBA Finals without O'Neal. However, it was the first time he won without the big man. Bryant's Los Angeles Lakers met up with Dwight Howard's Orlando Magic, and Kobe led his team to a series win in five games. The Black Mamba averaged 32.4 points, 7.4 assists, and 5.6 rebounds per game. He also took home his very first NBA Finals MVP award. His best game was a 40-point, eight-rebound, eight-assist effort in a 100-75 Game 1 victory.
6. Hakeem Olajuwon – 1995 NBA Finals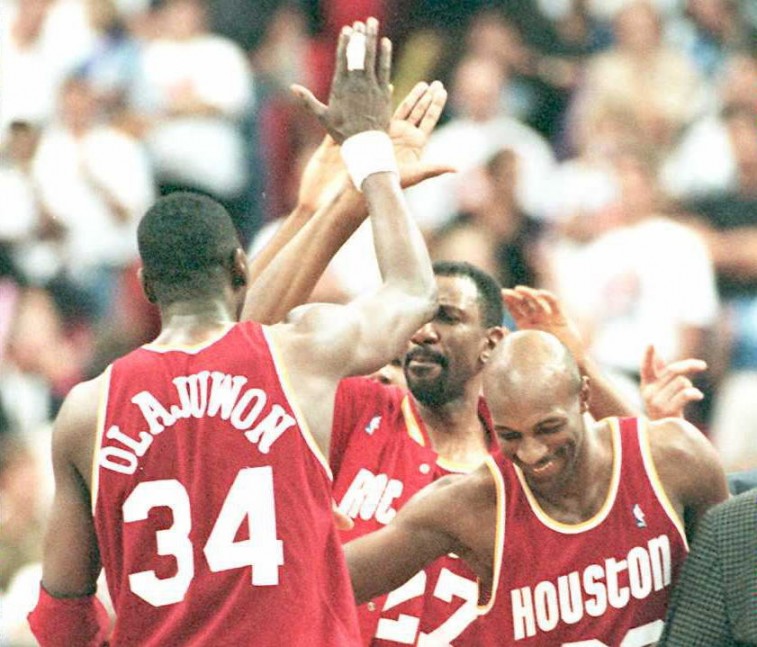 After making the playoffs in 1994–95 as the No. 6 seed, the reigning champion Houston Rockets went on a big run that ended in a trophy at the end of the season. Underdogs in every single series, they faced O'Neal's Orlando Magic in the NBA Finals. But Hakeem Olajuwon had a great four games, leading the Rockets to a sweep with 32.8 points, 11.5 rebounds, 5.5 assists, and two blocks in 44.8 minutes per game. Olajuwon took home his second consecutive NBA Finals MVP award.
5. LeBron James – 2016 NBA Finals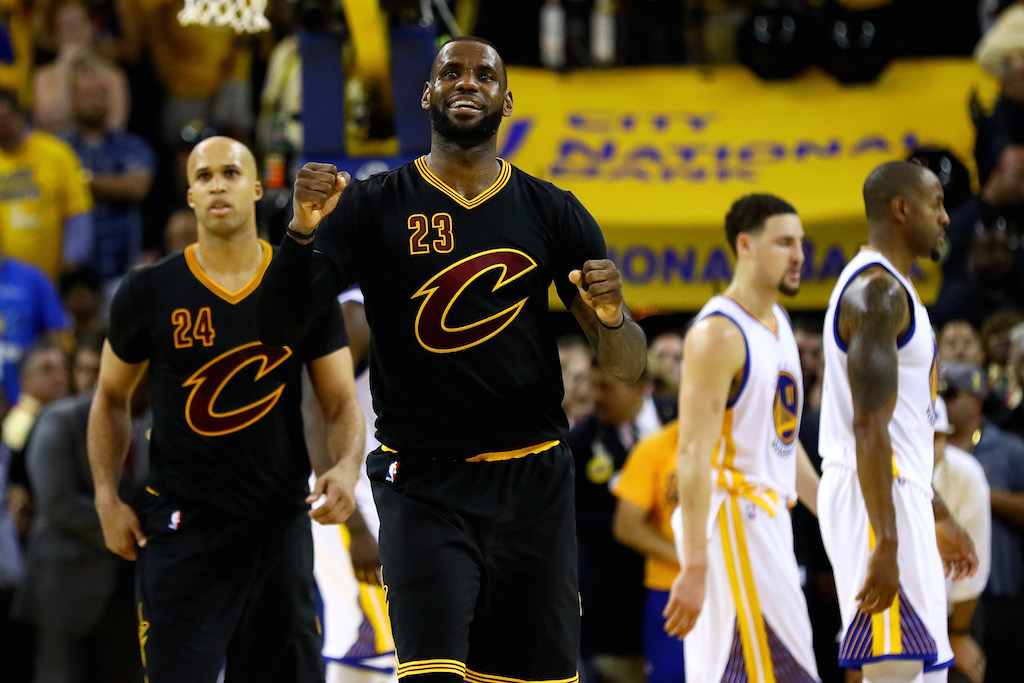 LeBron's best NBA Finals performance came in 2015–16, playing against the Golden State Warriors. Steph Curry's team was famously up 3-1 in the series, with all of history on their side. But James willed his Cavaliers to three consecutive victories, finishing with 29.7 points, 11.3 rebounds, 8.9 assists, and 2.6 steals per game in the series. He put up a triple-double in Game 7, leading Cleveland to their first ever NBA championship.
4. Tim Duncan – 2003 NBA Finals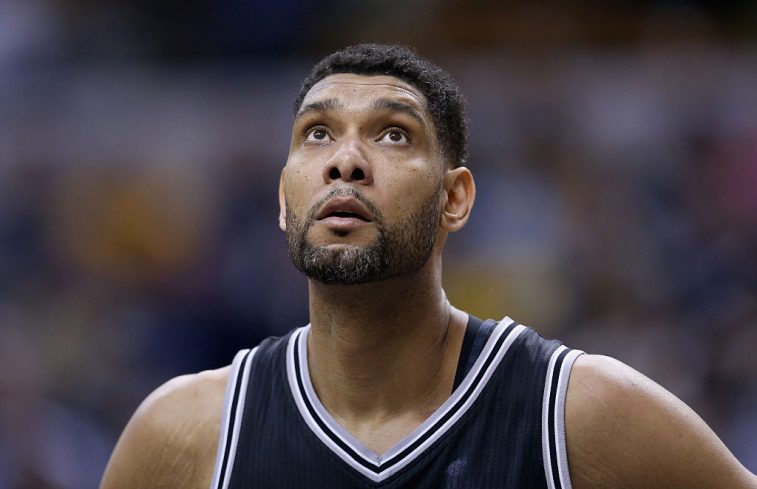 San Antonio Spurs forward Duncan was an absolute monster against the New Jersey Nets in 2002–03. While the Nets got to the NBA Finals for the second consecutive year, it was also the second year in a row that they got completely dominated by a Western Conference foe.
Duncan averaged 24.2 points, 17 rebounds, 5.3 assists, and 5.3 blocks per game against New Jersey, topping it all off with a 21-point, 20-rebound, 10-assist, eight-block game in the finale of the series. That goes down as possibly the most well-rounded performance in a clinching game in NBA Finals history.
3. Shaquille O'Neal – 2001 NBA Finals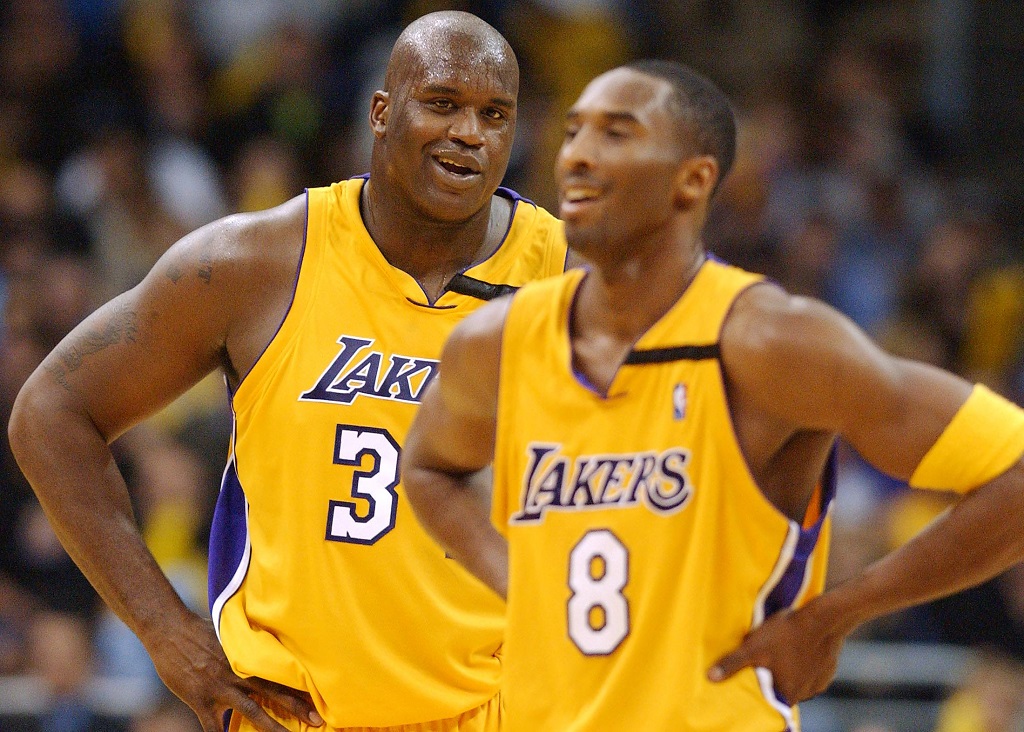 After taking the NBA Finals MVP award in 1999–00, O'Neal was back for more in 2000–01. Playing against Allen Iverson and the Philadelphia 76ers, Shaq was once again completely unstoppable. He and the Los Angeles Lakers won the series in five games — despite losing Game 1 on their home court. The big man finished with averages of 33 points, 15.8 rebounds, and 4.8 assists while shooting 57.3% from the field. This was in Shaq's absolute prime, when he completely dominated the rest of the NBA.
2. Shaquille O'Neal – 2000 NBA Finals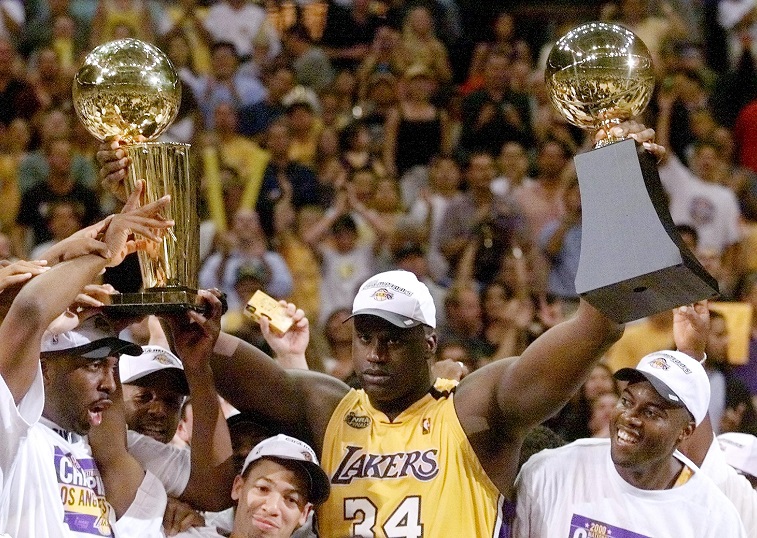 But Shaq topped his 2001 NBA Finals performance the previous year, playing against the Indiana Pacers in the 2000 NBA Finals. In six games, he averaged an absurd 38 points, 16.7 rebounds, and 2.7 blocks per game while playing 45.5 minutes. What's even more impressive: He didn't do it against mediocre competition. Pacers center Rik Smits was one of the better scoring big men in the league, and forwards Dale and Antonio Davis were excellent defensive players. O'Neal was just on another level.
1. Michael Jordan – 1993 NBA Finals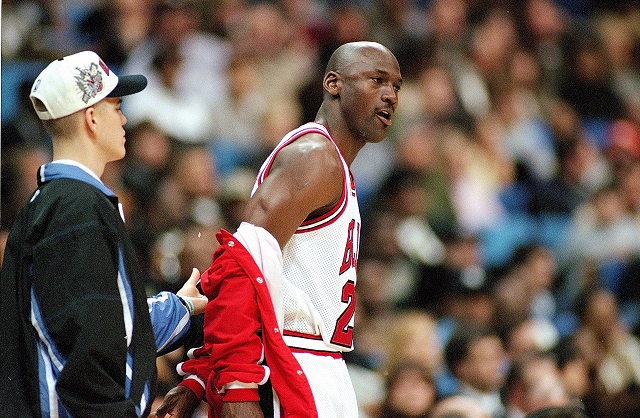 In 1992–93, the Chicago Bulls and Phoenix Suns played each other in the NBA Finals. Jordan went head-to-head with Charles Barkley, who won the league MVP award that year for the regular season. But Jordan took home the NBA Finals MVP, winning the series in six games for his third consecutive championship. Jordan averaged 41 points against the Suns, adding in 8.5 rebounds and 6.3 assists in 45.7 minutes per game. His best effort was in a Game 5 victory, when he shot 21-for-37 from the field with 55 points.
Statistics courtesy of ESPN and Basketball-Reference.