The 3 Greatest Quarterbacks to Ever Play for the Green Bay Packers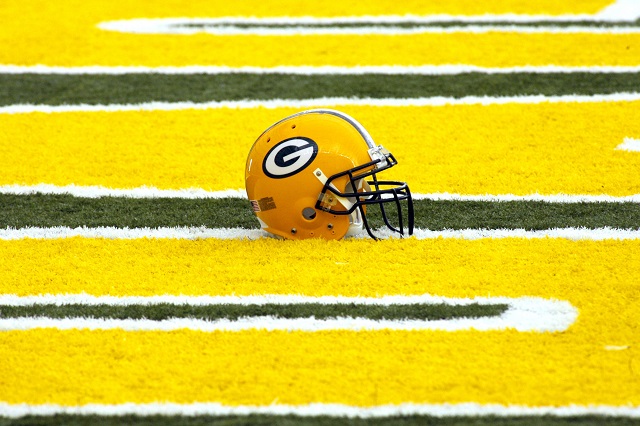 Vintage Green Bay Packer lore is packed with images of the frozen tundra, Vince Lombardi at the board, and Paul Hornung running to daylight behind a wall of blockers on the power sweep. Central to this story, of course, is the fact that the Packers have benefited from spectacular quarterback play, in driving this venerable franchise to and through the modern era. In due time, the following three greatest quarterbacks in Packer history will each be lionized with bronzed busts in Canton.
3. Bart Starr

Bart Starr helped lay the groundwork for the first Packer Dynasty, and set in motion an ongoing reverence of the franchise that continues today. Starr quarterbacked the Packers to five NFL titles in seven years, between 1961 and 1967. This run did include a three-peat, when the Packers won one NFL title, before dominating the first two Super Bowls, by a combined 68-24 score.
Bart Starr went 9-1 as a postseason performer, after completing 61% of his pass attempts for 1,753 yards and 15 touchdowns, against only three interceptions. In 1967, Starr paced the Packers for two touchdowns through the air against the Cowboys, in frigid conditions, before setting up at the goalline. Bart Starr called his own number, and dove into the end zone, to close out the Ice Bowl and NFL Championship win. Also of note: The normally reserved and stoic Lombardi often offered up high praise for Starr, painting a picture of a coach describing a trusted decision maker.
2. Aaron Rodgers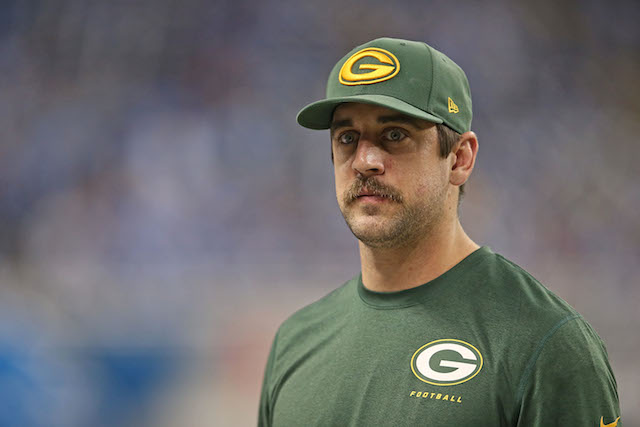 Part of Aaron Rodgers's legend will always be the snub. It's hard to imagine now, but no Division I program wanted Rodgers out of high school in Northern California — in 2002, Jeff Tedford recruited Rodgers to Cal-Berkeley away from Butte College after visiting the small school to scout another prospect. Aaron Rodgers immediately lit up the Pac 10 competition for 5,469 yards and 43 touchdowns over the course of two years, at Cal. The legend was born, right?
Not quite. Rodgers was left on the 2005 draft board for the Packers to pick up at 24, after the hometown San Francisco 49'ers selected Alex Smith, with the first overall pick. In an E:60 documentary, Rodgers described his draft day slide and interminable Green Room wait as "embarrassing." After joining Green Bay, Rodgers backed up Brett Favre, for three years — a relationship summarized with a scoff, as Favre famously stated that "my contract does not say I have to get Aaron Rodgers ready to play."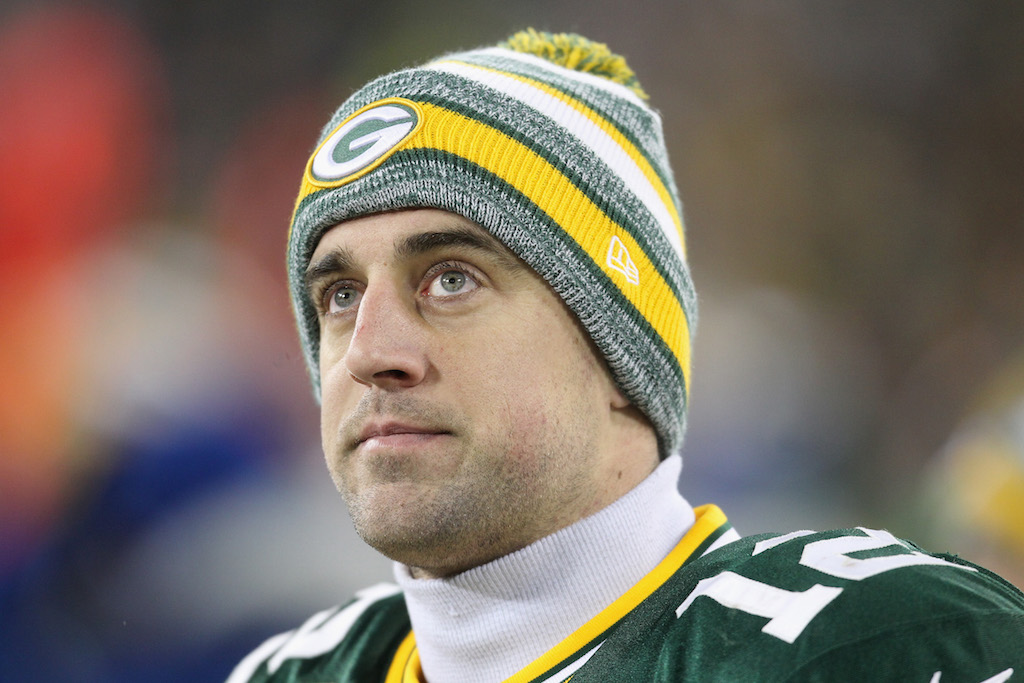 In 2008, Rodgers was finally handed the keys to the franchise, after Favre retired, unretired, and publicly demanded his old job back, in front of adoring fans. Against this turmoil, Rodgers completed 64 percent of his passes, good for 4,038 yards and 28 touchdowns, through his first season as a starter. His individual numbers belied the fact that The Pack went 6-10 that year, and  ultimately Rodgers was still squarely in the shade of Favre's formidable shadow, especially when the grizzled vet returned home to torch his former team as the quarterback of the hated Minnesota Vikings.
Rodgers has already admitted that Green Bay did not actually become his team and town, until 2010, when he led the Packers through an improbable Super Bowl run. That year the team finished 10-6, earned a Wild Card berth, and won three straight road playoff games before squaring off against the Pittsburgh Steelers in Super Bowl XLV. Bringing the Lombardi Trophy home, Rodgers also claimed MVP honors after going over the top for 304 yards and three touchdowns in the Big Game.
1. Brett Favre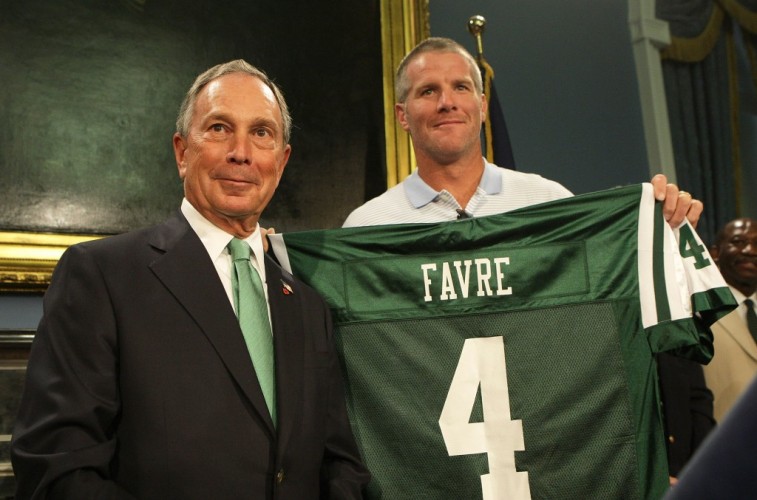 Brett Favre will be forever immortalized as a Green Bay Packer, despite spending stints in Atlanta, New York, and Minnesota. The ultimate NFL iron man, Favre would grind through 20 NFL seasons and an improbable streak of 297 consecutive starts. In 2010, Brett Favre retired at 41 with ownership of every significant passing record on the books.
Brett Favre aired out the football for 5,377 completions, 61,655 yards, and 442 touchdowns with the Packers. In his prime, Favre led the NFL in total yards and touchdowns on several occasions. An unabashed gunslinger, Favre would often spin out of pressure behind the line of scrimmage, gather himself, set his feet, and take a shot downfield. After inevitably completing the big play, the larger than life Favre would whirl around, slap high fives, and pat each player on the behind.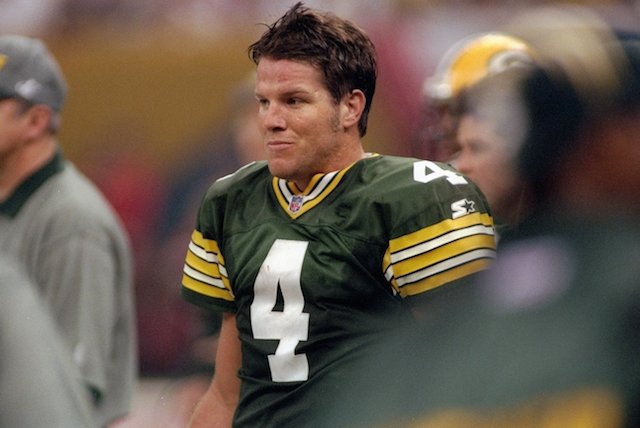 Brett Favre made Green Bay football relevant again, leading the team to back-to-back Super Bowl appearances in 1996 and 1997, serving as reigning league MVP in the process. To kick off Super Bowl XXXI, Favre dropped a 54-yard bomb to Andre Rison on just the second play of the game and, later that evening, Favre went for the jugular again, going over the top to Antonio Freeman, for 81 yards. Emerging victorious, Favre hoisted his Packer helmet into the air and sprinted down the field to meet his teammates and celebrate at the back of the end zone.
Statistics courtesy of Pro Football Reference.