The Greatest Steals in NBA Draft History
The direction of a franchise can shift dramatically at the NBA Draft. If an organization is fortunate enough to pick a stud, then its future becomes infinitely brighter. If the opposite happens, well, you could end up with an NBA Draft bust, like Greg Oden or Anthony Bennett. Ultimately, the draft is a crapshoot; nothing is ever totally guaranteed. In fact, that might be the only guarantee.
Yet, every so often, not only does a franchise find a player who takes it to the next level, but it finds said player in the most unlikely of places. One of the exciting aspects of the NBA Draft is the possibility of landing a diamond in the rough. Some of these past "steals," as you likely guessed, have made greater impacts than others. Not counting undrafted rookies, and in no particular order, here's a look at the greatest steals in NBA Draft history.
1. Paul Millsap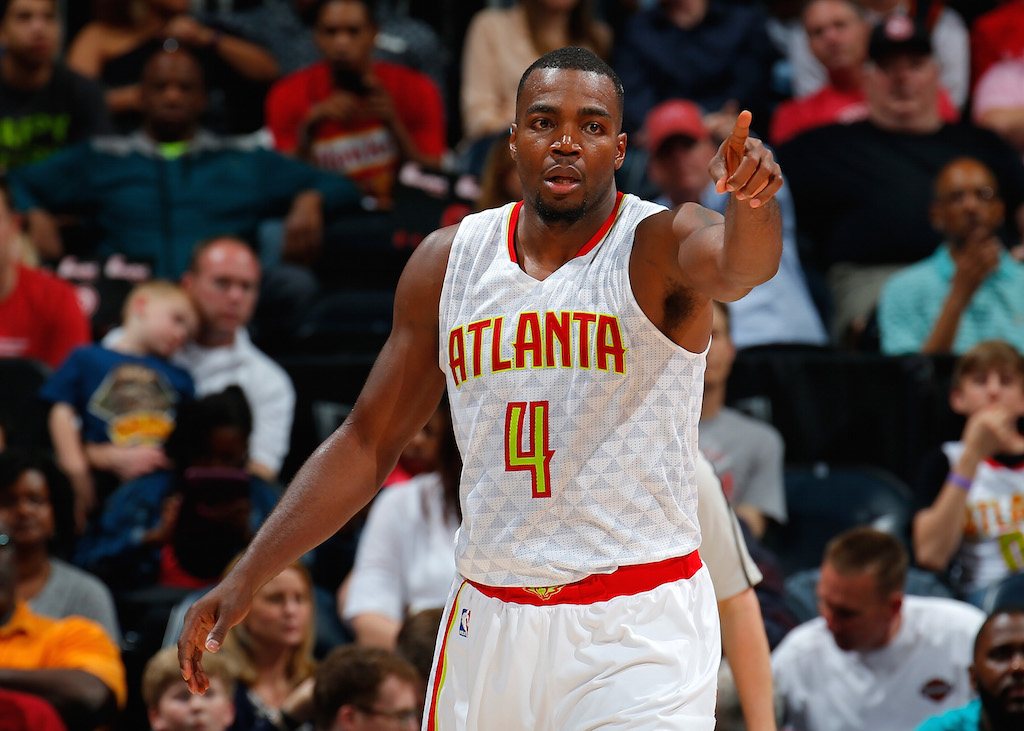 Draft: 2006
Pick: No. 47 overall
Team: Utah Jazz
The Utah Jazz found themselves a gem in Paul Millsap with the 47th pick in the 2006 NBA Draft. It didn't take long for him to return the favor, as he earned Second-Team All-Rookie honors in the 2006–07 season. Unfortunately for the Jazz, Millsap's best seasons — 2013–14 through 2016–17 — have come as a member of the Atlanta Hawks. During that time, he's averaged 17.4 points and 8.3 rebounds per game, made four straight All-Star Game appearances, and was named to the Second-Team All-Defensive squad in 2015–16.
2. Joe Dumars
Draft: 1985
Pick: No. 18 overall
Team: Detroit Pistons
The Detroit Pistons hit a home run in the 1985 NBA Draft by snagging guard Joe Dumars with the 18th overall pick. Dumars spent his entire 14-year career with the organization and more than proved his worth on both ends of the floor.
The Hall of Fame guard out of McNeese State University was a three-time All-NBA selection, a five-time All-Defensive team selection, a six-time All-Star, and a two-time NBA champion. He was also named the MVP of the 1989 Finals, when he averaged 27.3 points per game in a sweep over the Lakers.
3. Shawn Kemp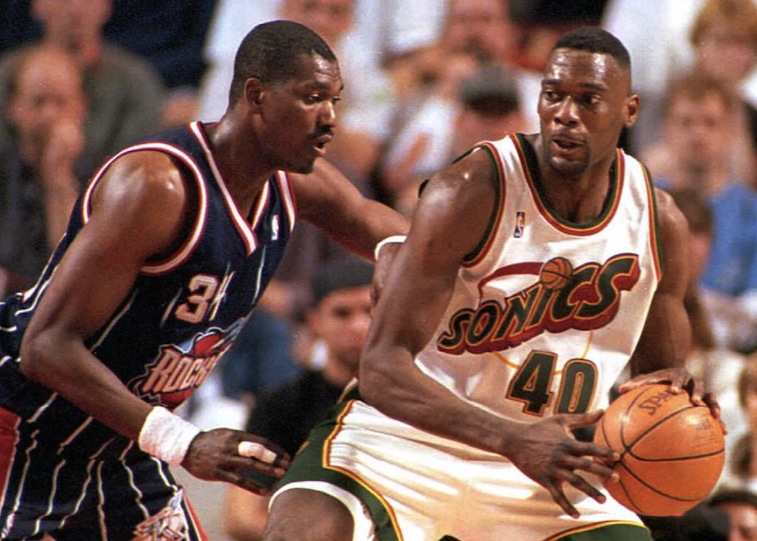 Draft: 1989
Pick: No. 17 overall
Team: Seattle SuperSonics
The Seattle SuperSonics selected a 20-year-old power forward out of Trinity Valley Community College with the 17th overall pick in the 1989 NBA Draft. Considering what Shawn Kemp wound up bringing to the table, we have a feeling the organization didn't regret the pick. The Reign Man earned three All-NBA selections, played in six All-Star Games, and established himself as one of the most prolific dunkers the game has ever seen. Some clubs would probably like a do-over on this one.
4. Tony Parker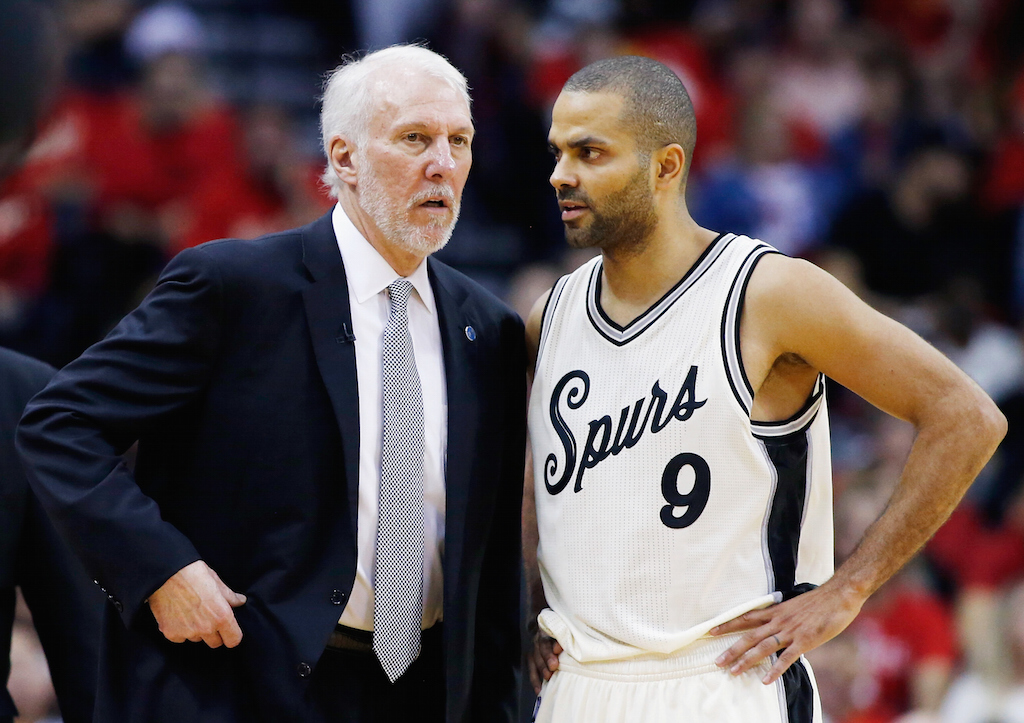 Draft: 2001
Pick: No. 28 overall
Team: San Antonio Spurs
The San Antonio Spurs have a habit of finding talented players toward the back end of the draft. With the 28th pick in 2001, they proved this by selecting a French point guard named Tony Parker. Exactly 16 seasons and 16.2 points and 5.8 assists per game later, T.P. has helped the organization win four titles and earned plenty of individual accolades, including four All-NBA selections and six All-Star Game appearances. Classic Spurs.
5. Manu Ginobili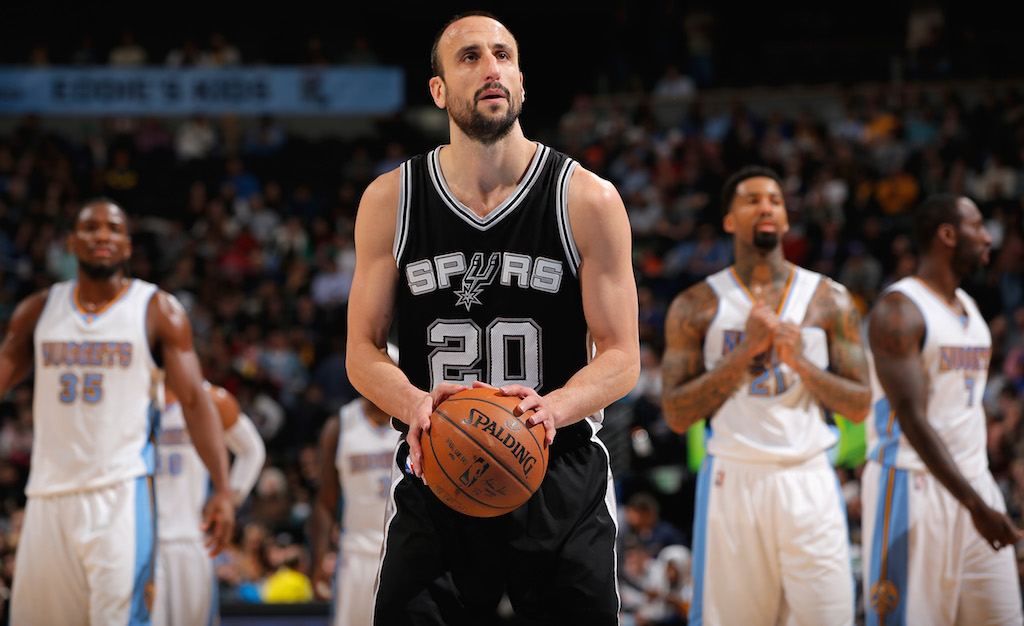 Draft: 1999
Pick: No. 57 overall
Team: San Antonio Spurs
Speaking of the Spurs, we can't forget about the incredible find of Manu Ginobili. The team essentially "stole" him in the second round (No. 57 overall) of the 1999 draft. While Ginobili didn't make his NBA debut until the 2002–03 season, he proved well worth the wait. Manu is a two-time All-Star, a two-time All-NBA selection, and easily one of the best Sixth Men in the history of the game (just ask Sir Charles). His clutch gene and gorgeous Eurostep were vital to the Spurs' four championship runs.
6. Gilbert Arenas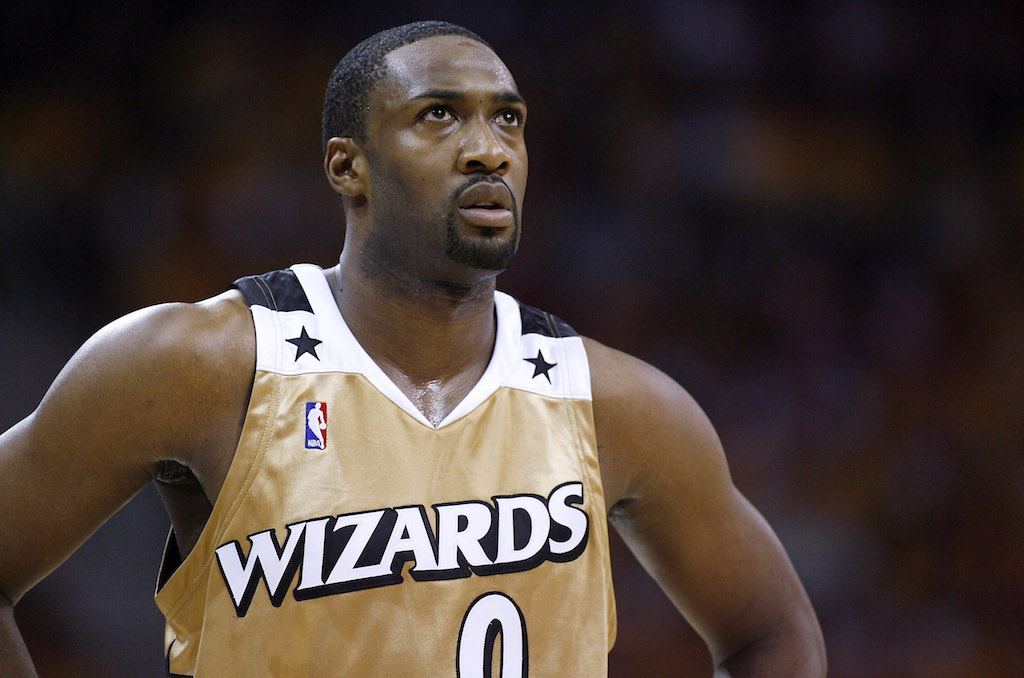 Draft: 2001
Pick: No. 31 overall
Team: Golden State Warriors
It's hard to believe Gilbert Arenas lasted until the second round of the 2001 NBA Draft. Yet, that's what happened, and the Warriors jumped at the chance to take the Arizona Wildcat with the 31st overall pick.
Arenas was at his most impressive during an incredible three-season run — 2004–05 to 2006–07 — with the Washington Wizards, where he averaged 25.5, 29.3, and 28.4 points per game respectively and earned three straight All-Star Game selections. Had Agent Zero not been involved in a highly-publicized showdown — and that's putting it kindly — with teammate, Javaris Crittenton, who knows what he might've accomplished in his career.
7. John Stockton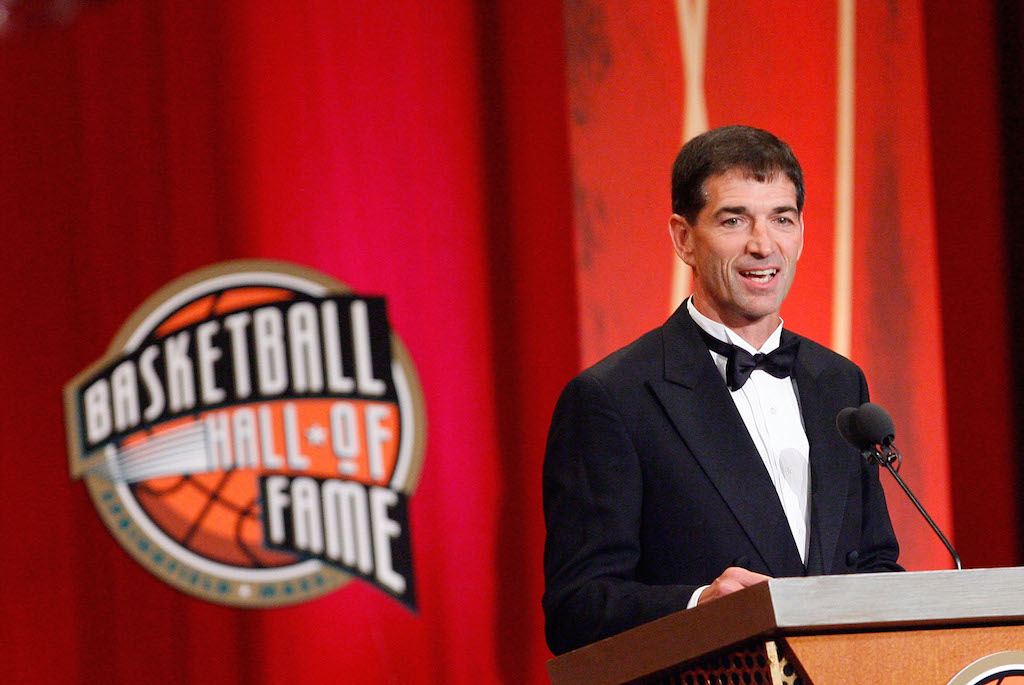 Draft: 1984
Pick: No. 16 overall
Team: Utah Jazz
If teams knew what John Stockton would become, there's no way the point guard out of Gonzaga would've lasted until the 16th overall pick in the 1984 NBA Draft. However, everyone's loss turned out to be Utah's gain, as the Hall of Famer set a seemingly insurmountable bar with 15,806 career assists and 3,265 career steals, made 10 All-Star Games, earned 11 All-NBA selections, and was named to the All-Defensive team five times. As far as legendary point guards go, Stockton is clearly near the top of the list.
8. Dennis Johnson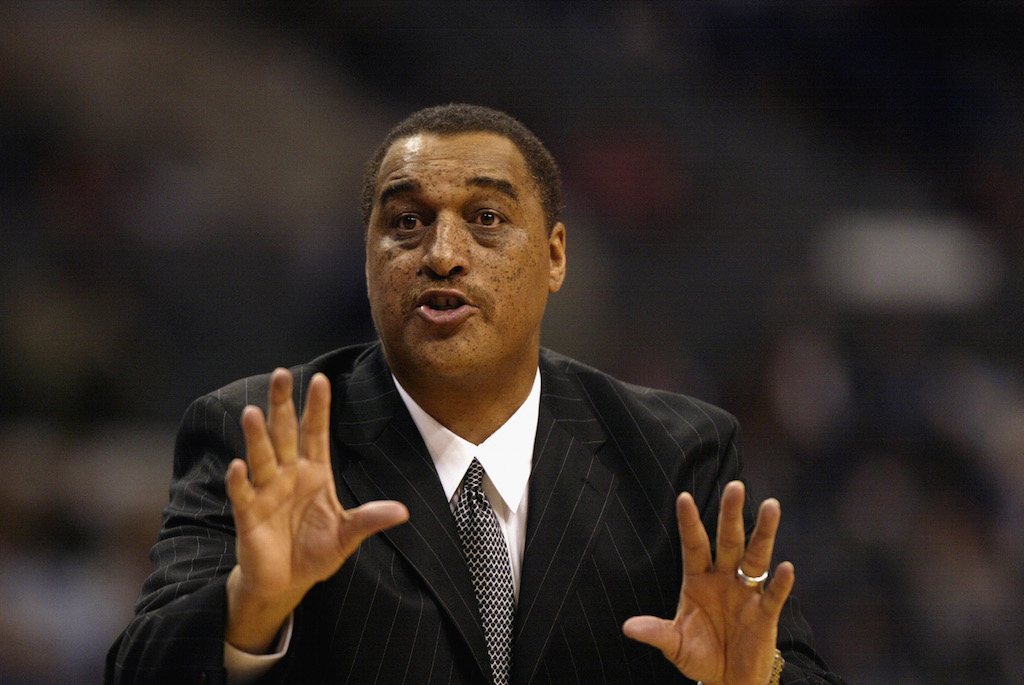 Draft: 1976
Pick: No. 12 overall
Team: Seattle SuperSonics
Dennis Johnson went from a second-round pick (No. 29 overall) by the Seattle SuperSonics to an eventual Hall of Famer. The former Pepperdine product played in five All-Star Games, won three NBA titles, and was a nine-time All-Defensive team selection. Talk about making yourself indispensable on both ends of the floor.
9. Kawhi Leonard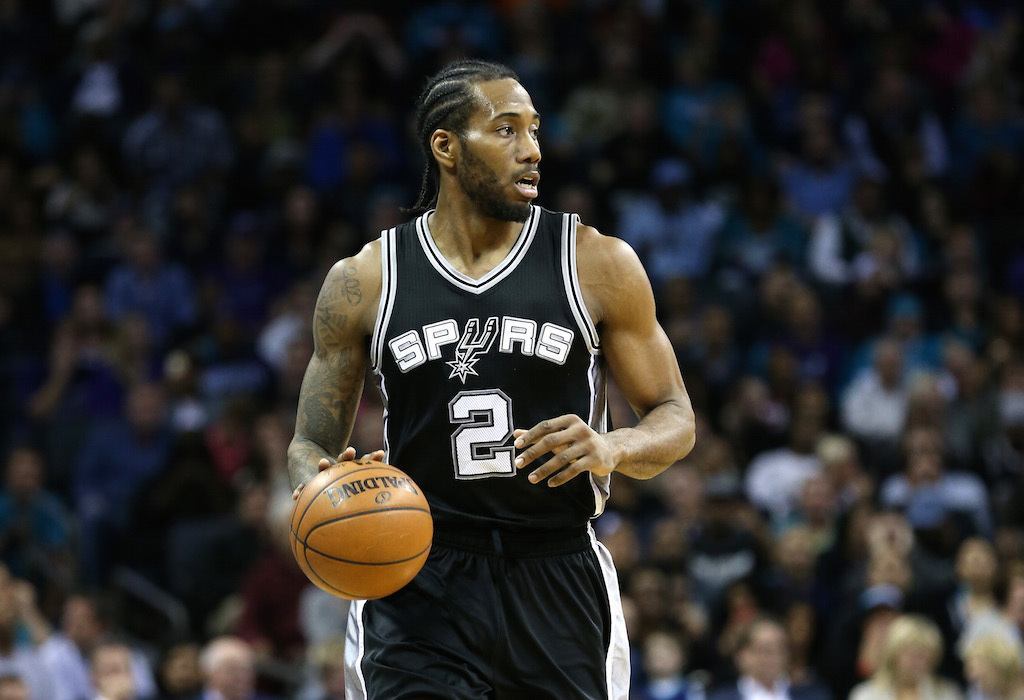 Draft: 2011
Pick: No. 15 overall
Team: Indiana Pacers
The Indiana Pacers had the foresight to take Kawhi Leonard with the 15th overall pick in the 2011 NBA Draft. And then they shot themselves in the foot, trading him — along with Davis Bertans and Erazem Lorbek — to the San Antonio Spurs on draft night in exchange for George Hill.
Since that time, all Leonard has done is play in two All-Star Games, earn two First-Team All-NBA selections, take home two Defensive Player of the Year awards, win MVP honors in the 2014 Finals, and evolve into one of the top five players in the game today. The Pacers have to be kicking themselves over this one. If not, we'd be glad to do it for them.
10. Jimmy Butler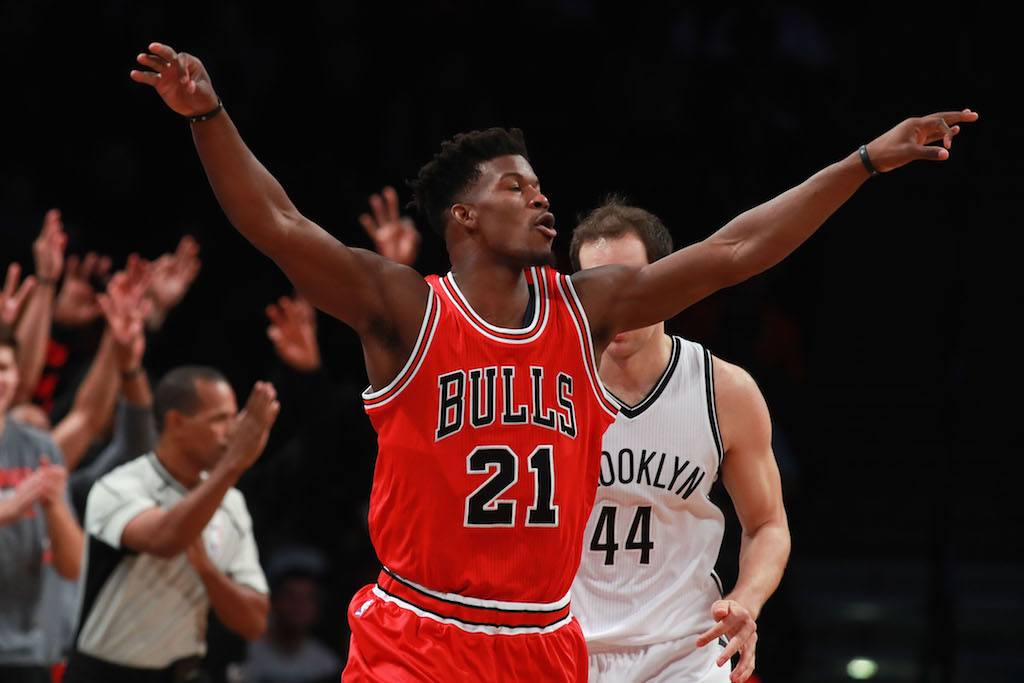 Draft: 2011
Pick: No. 30 overall
Team: Chicago Bulls
Jimmy Butler is a stud. Not only is he a 20-plus-points-a-night scorer, he's also one of the best two-way players in the game (as evidenced by his three All-Defensive team selections). Yet, during the 2011 NBA Draft, the Marquette standout waited until the final pick of the first round (No. 30 overall) to hear his name called by the Chicago Bulls. For all the teams who passed him over, one thing's for certain: Butler is definitely in high demand now.
11. Dirk Nowitzki
Draft: 1998
Pick: No. 9 overall
Team: Milwaukee Bucks
The Milwaukee Bucks wisely made Dirk Nowitzki the ninth overall pick in the 1998 NBA Draft. But who they really wanted was the player Dallas selected No. 6 overall — Michigan's Robert "Tractor" Traylor.
So, instead of holding onto an individual who went on to play in 13 All-Star Games and score over 30,000 career points, the Bucks traded Dirk — along with Pat Garrity — to the Mavs for Traylor. This is like lucking into Willy Wonka's golden ticket only to trade it in for a freaking Everlasting Gobstopper. At least the Bucks can take comfort in knowing they aren't the only team in NBA history to fall victim to a foolish franchise-altering trade.
12. Hal Greer
Draft: 1958
Pick: No. 13 overall
Team: Syracuse Nationals
Taken by the Syracuse Nationals with the 13th overall pick in the 1958 NBA Draft, Hal Greer turned around and put together a ridiculously impressive Hall of Fame career. He averaged 19.2 points a game, played in 10 All-Star Games, and earned All-NBA honors seven times. Greer helped the Philadelphia 76ers defeat the San Francisco Warriors in the 1967 NBA Finals.
13. Karl Malone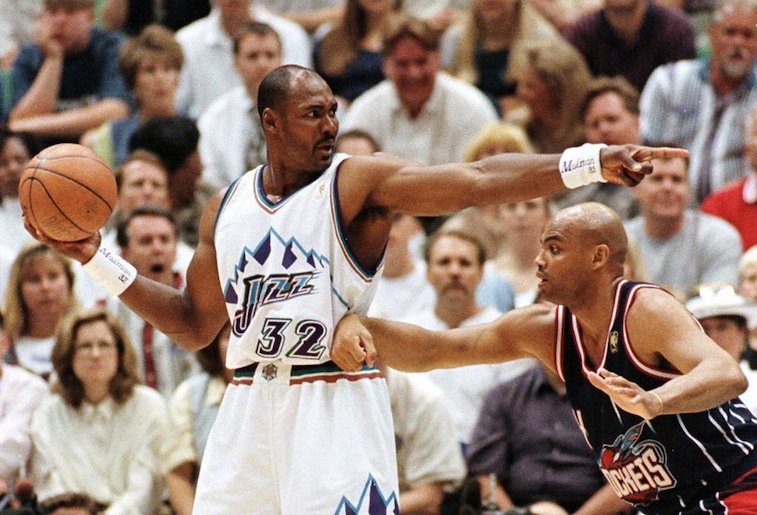 Draft: 1985
Pick: No. 13 overall
Team: Utah Jazz
The Utah Jazz snagged Karl Malone near the back end of the lottery in 1985. From that point on, all he did was "deliver." The Mailman averaged 25.0 points and 10.1 rebounds a night over the course of his illustrious 19-year career, played in 14 All-Star Games, and earned 14 All-NBA selections. Malone racked up two MVP awards and was inducted into the Basketball Hall of Fame in 2010.
14. Dennis Rodman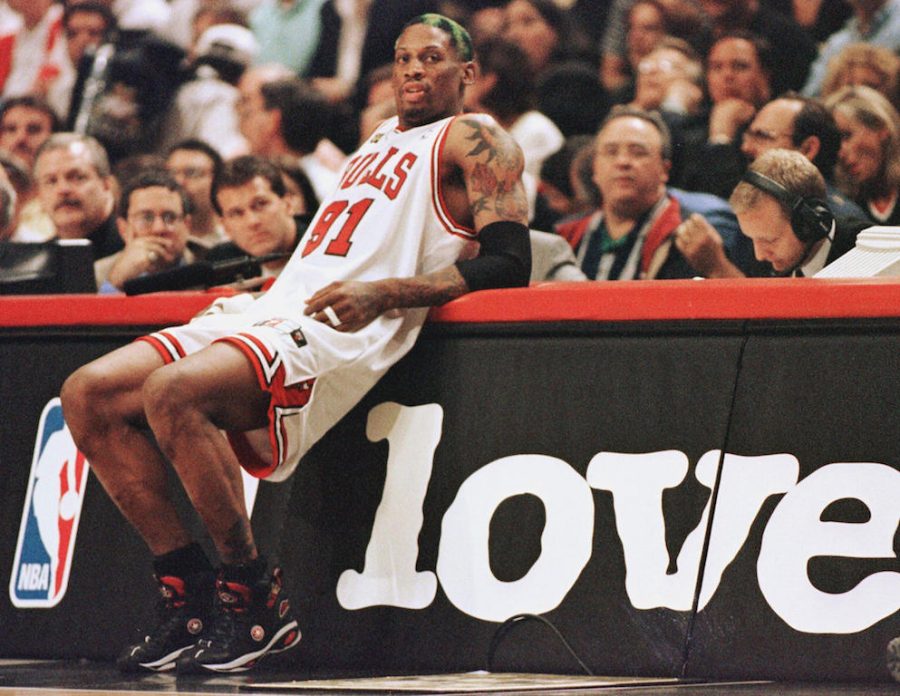 Draft: 1986
Pick: No. 27 overall
Team: Detroit Pistons
Dennis Rodman didn't wow you on the offensive end of the floor, but he made a name for himself thanks to his relentless play (and antics), pesky defensive style, and rebounding prowess. Over his 14-year career, The Worm averaged 13.1 rebounds per game, made eight All-Defensive teams, and won five NBA titles. Rodman knew his role, played it to perfection, and each of his teams were better for it. Not bad for a second-round pick out of Southeastern Oklahoma State University.
15. Isaiah Thomas
Draft: 2011
Pick: No. 60 overall
Team: Sacramento Kings
Despite being taken by the Sacramento Kings with the very last pick (No. 60 overall) in the 2011 NBA Draft, Isaiah Thomas shows us that it's not a good idea to judge a book by its cover. In the 2016–17 season, IT4 used his 5-foot-9 frame to drop 28.9 points per game, earn a second straight All-Star Game selection, make his first career All-NBA team, and lead the Boston Celtics to the best record in the Eastern Conference. It's hard to believe both the Kings and Phoenix Suns opted to trade Thomas away rather than take advantage of his Iverson-like talent.
16. Draymond Green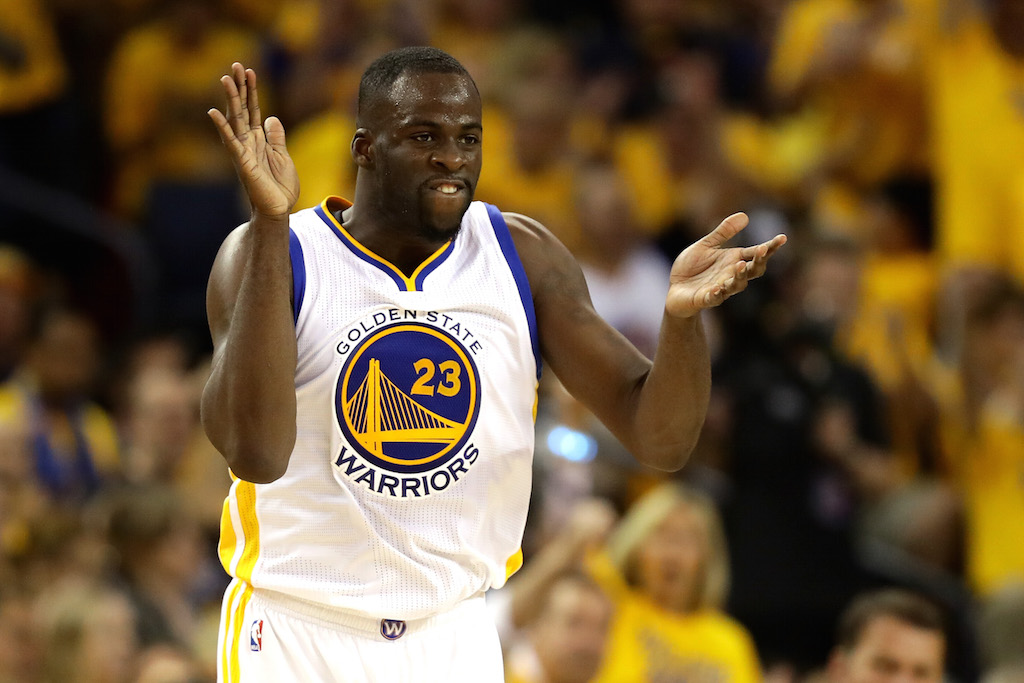 Draft: 2012
Pick: No. 35
Team: Golden State Warriors
The Golden State Warriors found the glue that holds their team together with the 35th pick in the 2012 draft. With that selection, the Dubs took Michigan State's do-it-all forward Draymond Green.
Since coming into the league, Green has shown he can handle the rock, make the right pass, knock down the big shot, and guard every position on the floor. These traits have turned him into a bona fide star and earned him everything from multiple All-Star Game and All-NBA selections to All-Defensive team honors. Golden State would be a completely different team without Green on its roster.
17. Michael Redd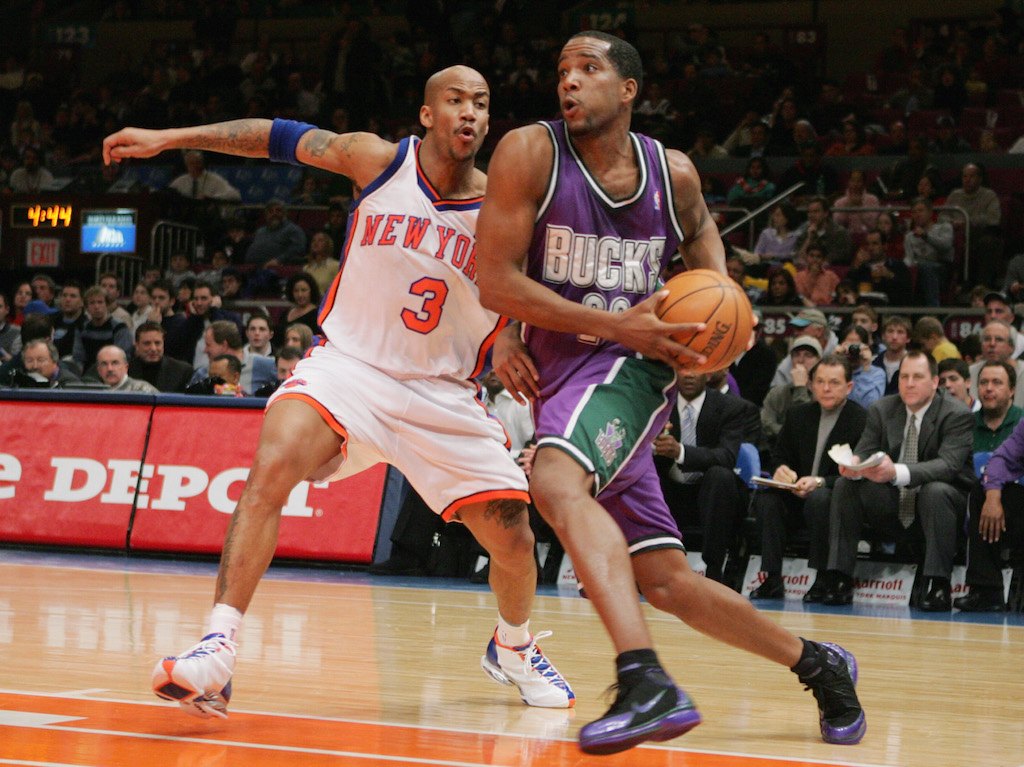 Draft: 2000
Pick: No. 43
Team: Milwaukee Bucks
Don't let Michael Redd's lack of All-Star Game appearances fool you; the former Ohio State shooting guard was as silky smooth as they come. In 12 seasons, the lefty averaged 19 points per game, shot 44.7% from the field, and knocked down 38.0% of his three-point attempts. The Milwaukee Bucks could've done much worse with a 43rd overall selection.
18. Marc Gasol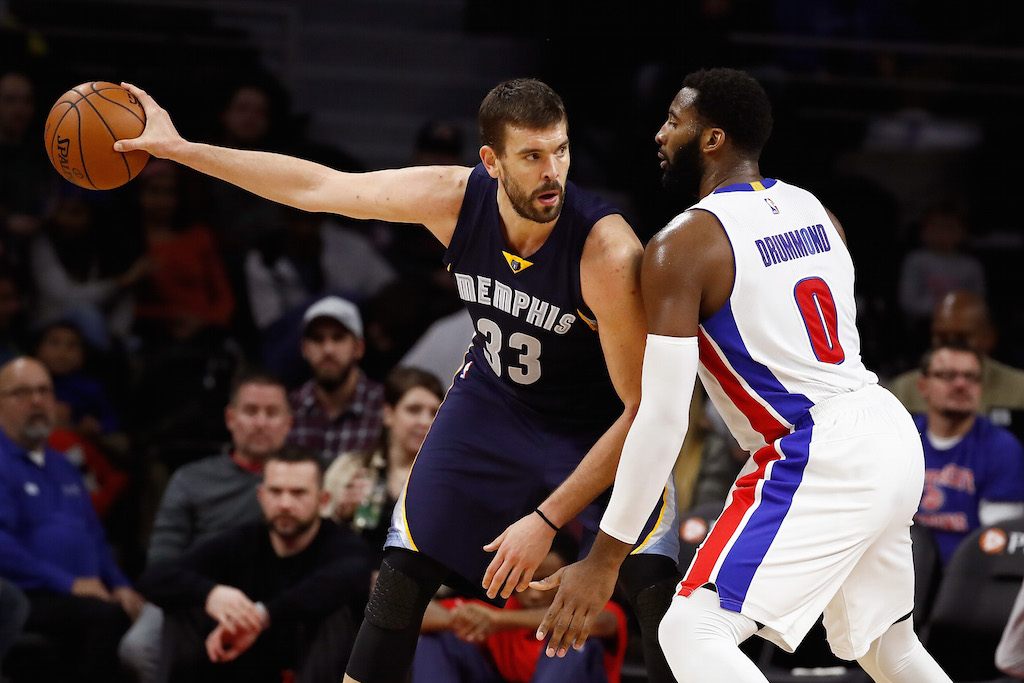 Draft: 2000
Pick: No. 48 overall
Team: Los Angeles Lakers
The Los Angeles Lakers selected Marc Gasol with the 48th pick in the 2000 NBA Draft. However, he never actually suited up for the purple and gold, as the Lakers traded him to Memphis a year later in a move that netted LA his big brother Pau. Still, the Grizzlies received a gem in Marc. In nine seasons, he's played in three All-Star Games, earned two All-NBA honors, and won the Defensive Player of the Year award in 2012–13. Not bad for a little brother.
19. George Gervin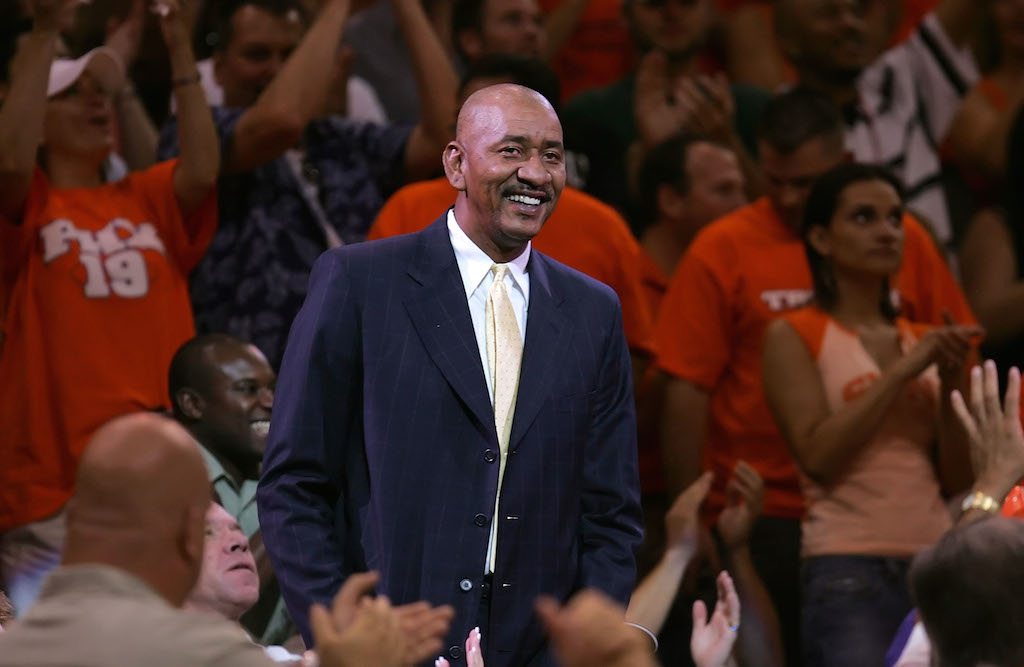 Draft: 1974
Pick: No. 40 overall
Team: Phoenix Suns
By the time George Gervin's career was over, the man they called "Iceman" was a 12-time All-Star, a seven-time All-NBA selection, and a superstar who averaged 25.1 points per game. He was also an obvious Hall of Famer. Given what we know now, it's no wonder Gervin took his talents to the ABA for the early part of his playing carer. After all, no man with his skills should ever drop to the third round of an NBA Draft.
20. Alex English
Draft: 1976
Pick: No. 23 overall
Team: Milwaukee Bucks
The Milwaukee Bucks snagged small forward Alex English with the 23rd overall pick in the 1976 draft. Although he never lived up to his potential during his brief stint with the organization, once he did, it truly was a sight to behold. English averaged 21.5 points a night, made three All-NBA teams, and played in eight All-Star Games. To this day, the Hall of Famer remains the all-time leading scoring in the Denver Nuggets' franchise history.
21. Giannis Antetokounmpo
Draft: 2013
Pick: No. 15 overall
Team: Milwaukee Bucks
In 2013, the Bucks saw immense potential in Giannis Antetokounmpo, so they selected him with the 15th overall pick. Four seasons later and it's safe to say the 14 teams that passed him over are kicking themselves. The 6-foot-11, 222-pound hulk has a wingspan for days, handles the team's point guard duties, and is virtually impossible to stop when he gets anywhere near the rim. It's only a matter of time before The Greek Freak becomes the best player in the National Basketball Association; he's just that gifted. Sucks for anyone not named the Bucks.
22. Clyde Drexler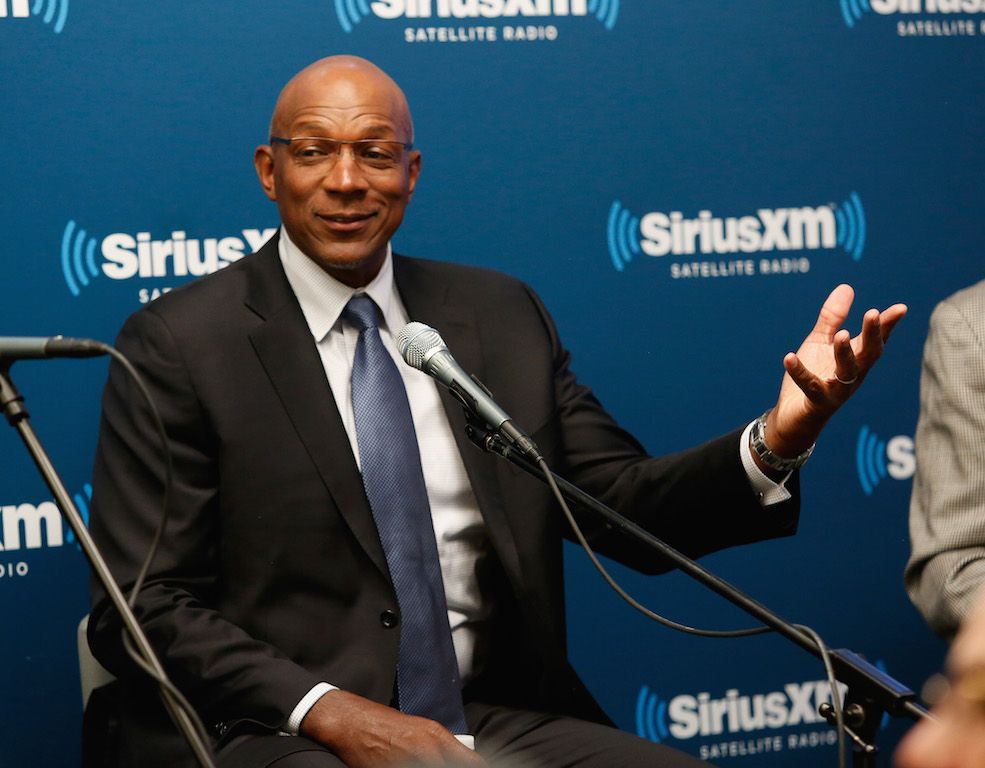 Draft: 1983
Pick: No. 14 overall
Team: Portland Trail Blazers
Clyde Drexler is a 10-time All-Star, a five-time All-NBA selection, an NBA champion, and a Hall of Famer. He's seventh in NBA history in all-time in career steals (2,207), one of the best dunkers the game has ever seen (they don't call him "Clyde the Glide" for nothing), and easily one of M.J.'s greatest rivals on the court. And to think, the Portland Trail Blazers got a player like this with the 14th overall pick.
23. Steve Nash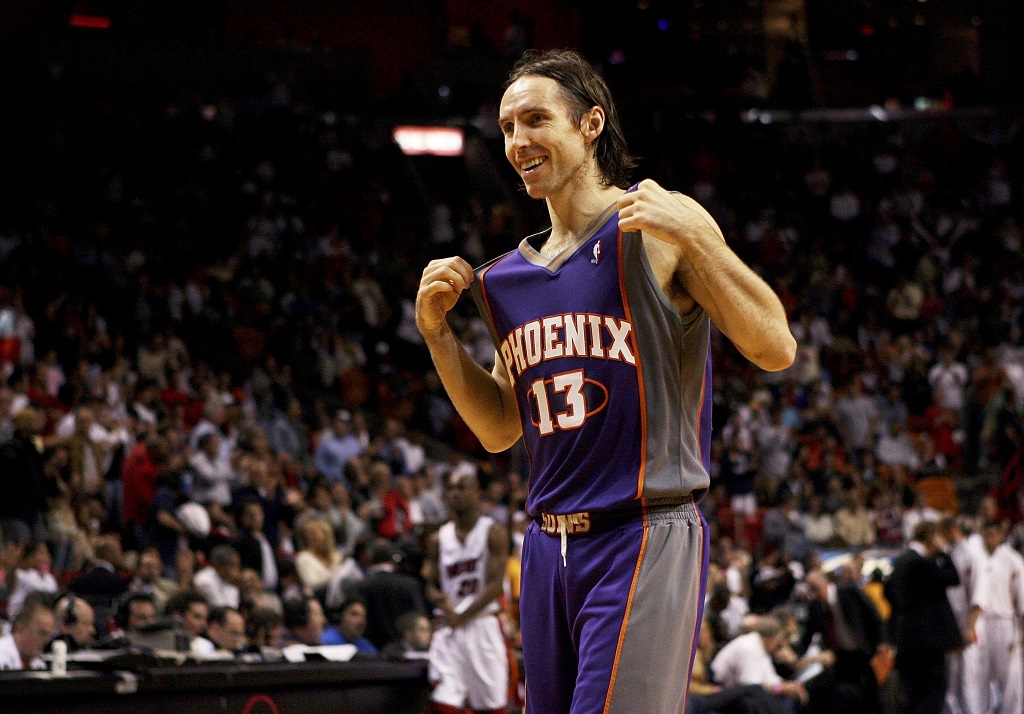 Draft: 1996
Pick: No. 15 overall
Team: Phoenix Suns
With the 15th overall pick in the 1996 NBA Draft, the Phoenix Suns took a Canadian point guard from Santa Clara by the name of Steve Nash. Although his career was unceremoniously cut short because of injuries, at his best, Nash was like a gift from the point guard gods. His creativity with the ball was inspiring, he ran the pick and roll like he invented it, and his skills earned him back-to-back MVP awards in 2004–05 and 2005–06. How he fell out of the lottery we'll never know.
24. Stephen Curry
Draft: 2009
Pick: No. 7 overall
Team: Golden State Warriors
In 2009, Stephen Curry was passed over six times before the Warriors jumped at the chance to take the sniper out of Davidson at No. 7. Now, all the Baby-Faced Assassin does is drop daggers from deep, break ankles off the dribble, win MVP awards, and lead the Dubs to the NBA Finals. We just have one question for you: Who is Jonny Flynn? Yeah, exactly.
25. Kobe Bryant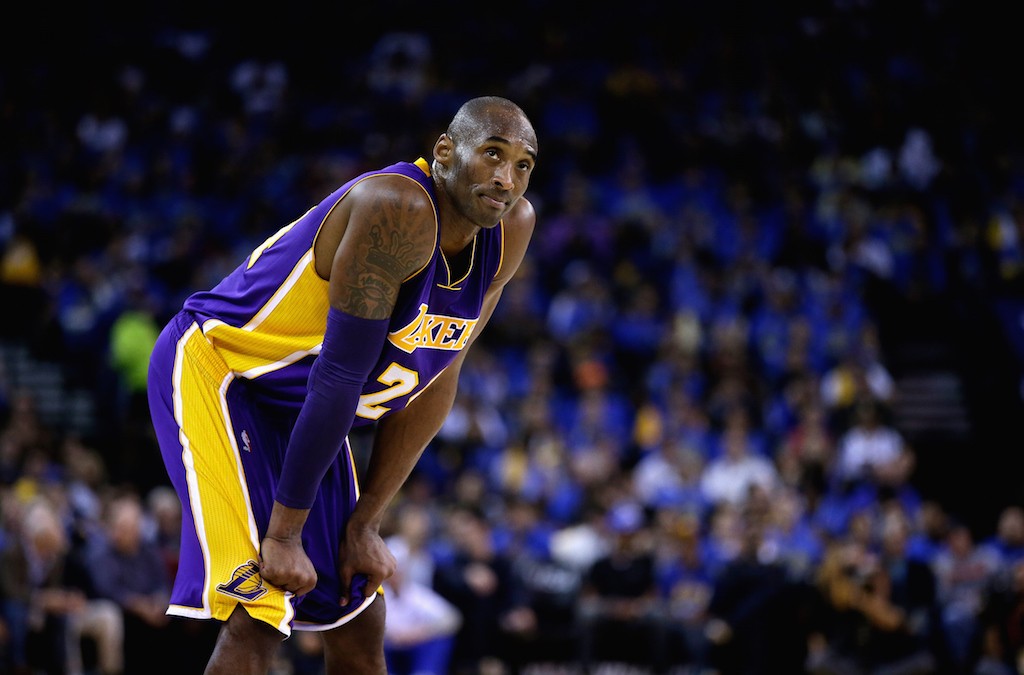 Draft: 1996
Pick: No. 13 overall
Team: Charlotte Hornets
The Los Angeles Lakers played the Charlotte Hornets. It's as simple as that. They knew what Kobe Bryant could be, so they worked out a pre-draft trade with the Hornets. Charlotte select Bryant at No. 13 and flipped him to the Lakers for Vlade Divac. The rest, as they say, is history.
Statistics courtesy of Basketball-Reference.