The Hidden Meaning Behind All the Writing on LeBron James' Shoes
LeBron James might have the most popular shoes in the modern NBA. He is one of Nike's most lucrative NBA players since Michael Jordan. As his career grows on and off the court, he continues making money for the brand by the millions. While LeBron James's shoes may garner attention on their own, the ones he wears in games all come with secret messages. These messages can be written for his family and friends, or they can include a statement on something deeper.
We know a lot about James and his shoes, but what does the writing on them mean?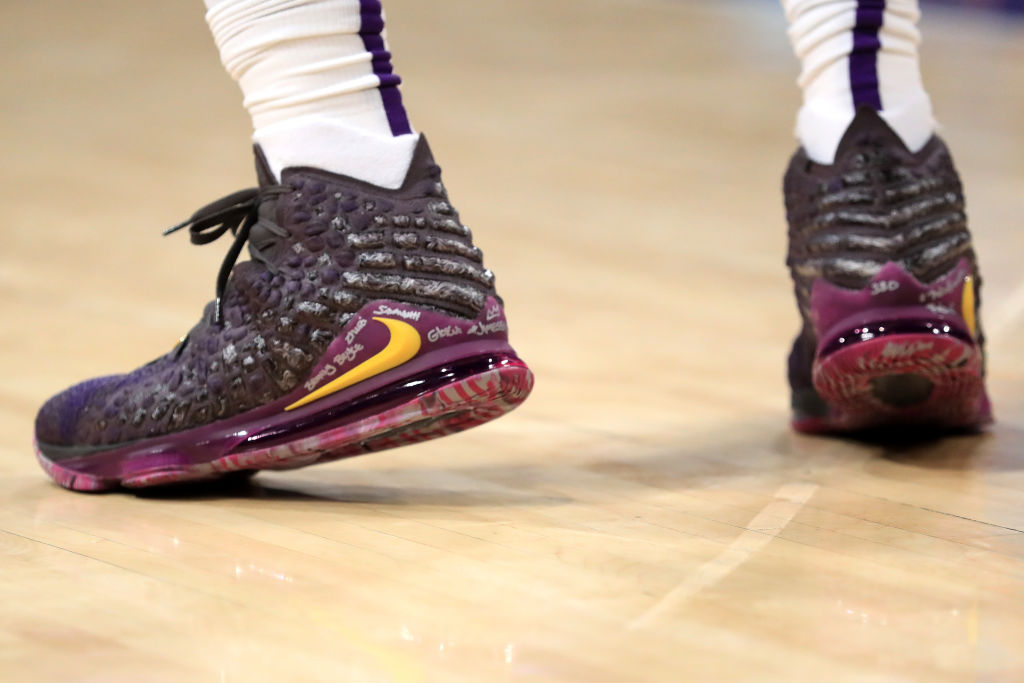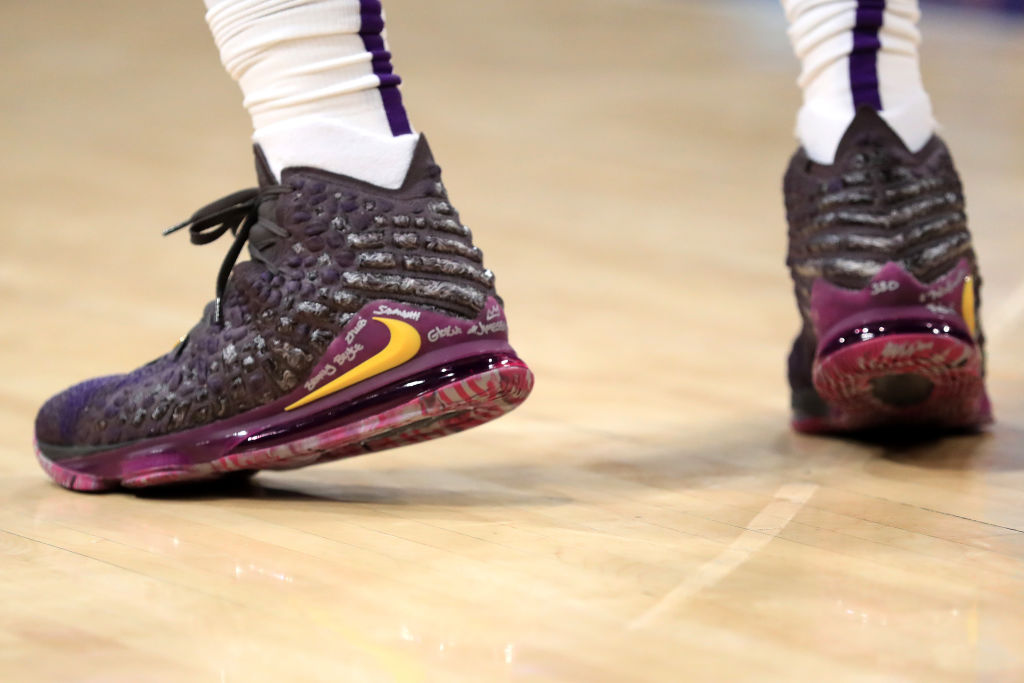 Family love
LeBron James appears to write on his shoes to convey things that he may not otherwise be able to convey on a basketball court. One of the most common ways he does this isn't through branding or a greater cause, but by shouting out his family and letting them know that they are there with him every time he throws down a monster dunk or goes for a drive for the win.
Perhaps, the easiest message to decode is "Bronny Bryce Zhuri," a clear shout out to his kids, as it is their three names. To give a shout out to his mother, Gloria, James writes Mama James on his sneakers.
For his wife, Savannah, it is Queen James. Sometimes, James encompasses his entire immediate family by writing #JamesGang on his sneakers. 
Friends and motivation
LeBron James also has some slogans that he likes to write on his shoes, and they can convey personal meanings and shout outs to his friends from years ago. One particular message, #SFG, is short for Strive for Greatness, a mantra James has used throughout his career to help him reach the heights that he has reached as a professional athlete.
Those who followed James in high school will recognize #Fab5 as a reference to his high school team where he first made his name on a national scale. #4HM is a little bit more obscure, but it represents him and his three closest friends from his childhood, the Four Horsemen.
#RWTW is shorthand for "Roll With the Winners." A more straightforward message that is written for him to keep his himself humble is, "The kid from Akron." This final one is what James has referred to since he was barely in the league, and he continues to use it 17 years later. 
The King gets presidential
Perhaps, the strangest message that people may see as a throwaway message to what James does for a living is "Man in the Arena." This, while more than likely intended by James to represent his workspace, is a quote that predates the NBA and came just years after the invention of basketball. It comes from no other than Theodore Roosevelt, who said this in a 1910 speech. 
"It is not the critic who counts; not the man who points out how the strong man stumbles, or where the doer of deeds could have done them better. The credit belongs to the man who is actually in the arena, whose face is marred by dust and sweat and blood; who strives valiantly; who errs, who comes short again and again, because there is no effort without error and shortcoming."
How much are LeBron James' shoes worth?
Whether written on or not, LeBron James's shoes are arguably more valuable than the basketball he plays in them at this point. His lifetime contract with Nike will reportedly get him more than $1 billion when all is said and done, and he reportedly makes as much as $32M in a given year thanks to his shoe deal.
A lot has motivated James throughout his career, and he uses his shoes to tell the world about this. After all, while he is now an international celebrity, deep down inside he remains "The Kid from Akron."