The 25 Highest-Paid MLB Players in 2017
No one is ever going to call baseball an individual sport. It takes a complete group effort to be the last team standing at the end of the year. Anyone who follows Major League Baseball knows this to be true. Still, just because it takes a team to win a 'ship, that doesn't mean some players can't earn themselves a little extra booty.
According to the good folks at Forbes, the average MLB salary in 2017 is $4.47 million. For most of us, this sort of payday would be enough to bring out our "happy dance." However, compared to the top earners in the game, this is pretty much chump change. With that, based on their 2017 base salary, here's a look at the 25 highest-paid MLB players.
25. Freddie Freeman, Atlanta Braves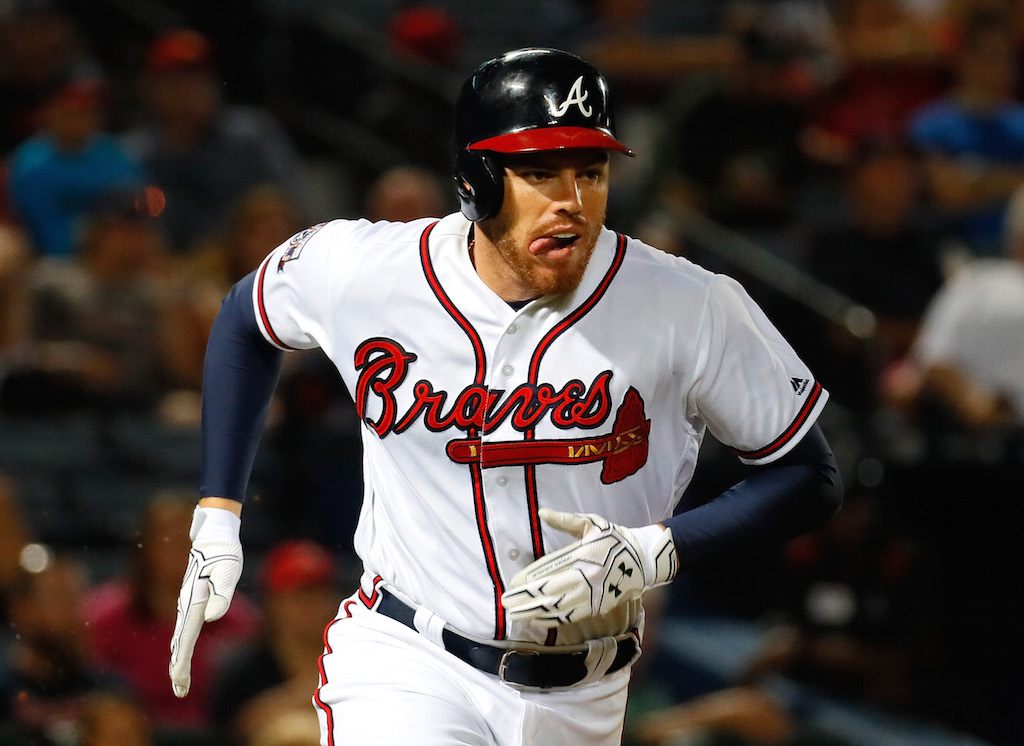 2017 base salary: $20,500,000
Atlanta Braves first baseman Freddie Freeman was a stud in 2016. The two-time All-Star batted .302 on the season, amassed 34 homers and 91 RBIs on 178 hits, and finished with the fourth-best on-base percentage (.400) in the National League. Freeman finished sixth in the NL MVP voting for his efforts.
 22. (tie) James Shields, Chicago White Sox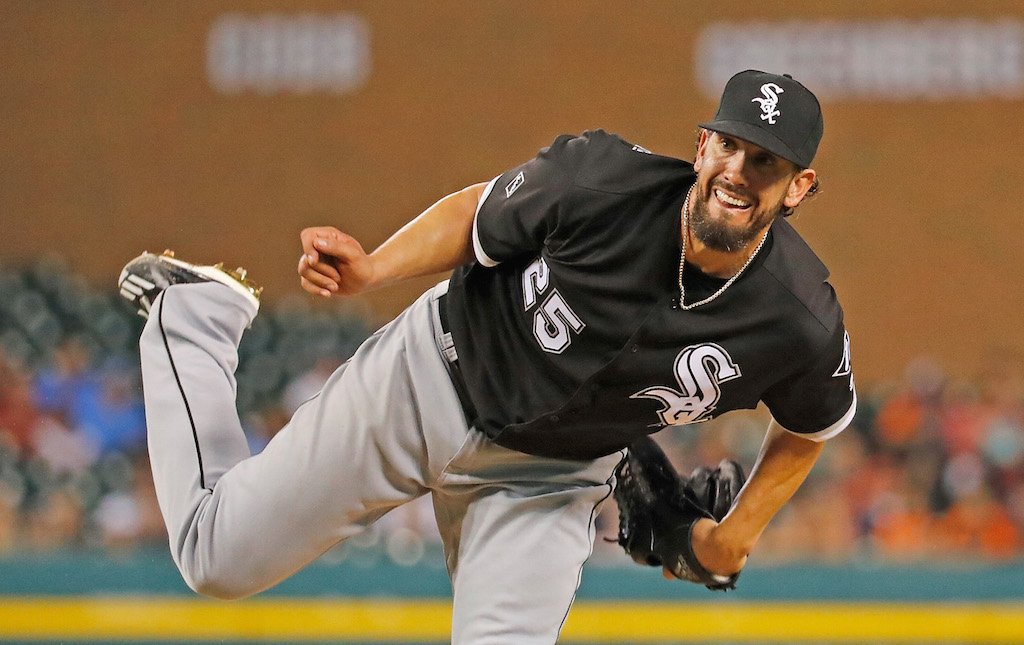 2017 base salary: $21,000,000
After starting the season in San Diego, pitcher James Shield was traded to the Chicago White Sox in June. Unfortunately, a change of scenery wasn't the answer to his early-season struggles. Shields started 33 contests, finishing the year with a combined 6-19 record and a 5.85 ERA. Hopefully he can bounce back in 2017 and show why he's worth the $21 million salary.
22. (tie) Jayson Werth, Washington Nationals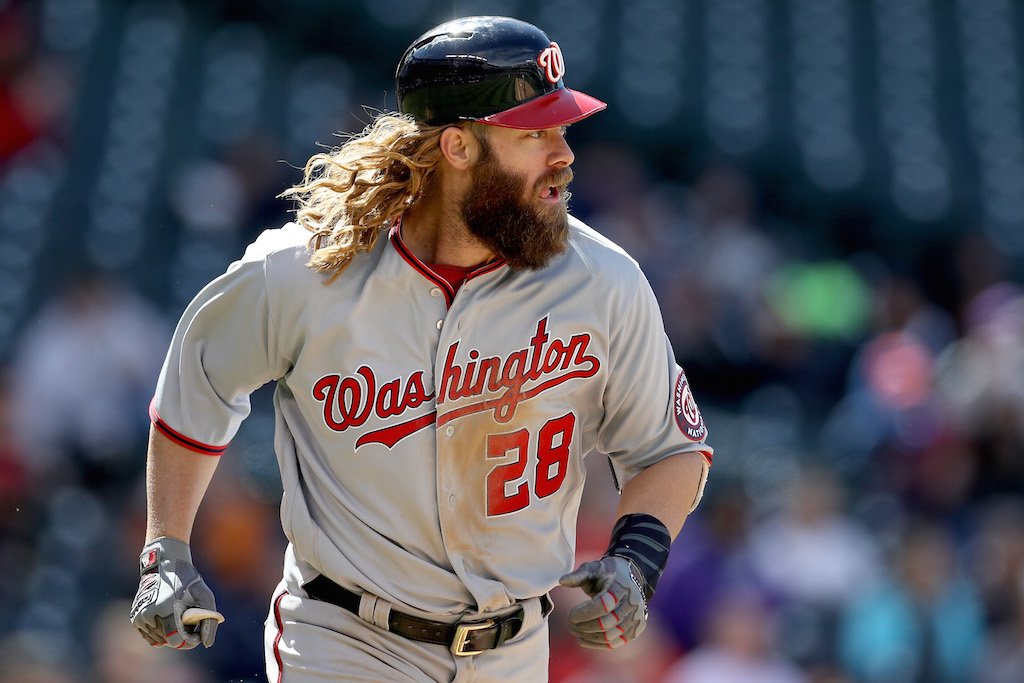 2017 base salary: $21,000,000
Jayson Werth hasn't made an All-Star team since 2009 (when he played for the Phillies), yet he's been a solid contributor for the Washington Nationals from the moment he signed with the club back in 2011. During the 2016 season, the veteran outfielder hit .244 with 128 hits, including 28 doubles and 69 RBIs. He's set to become an unrestricted free agent following the 2017 season.
22. (tie) Johnny Cueto, San Francisco Giants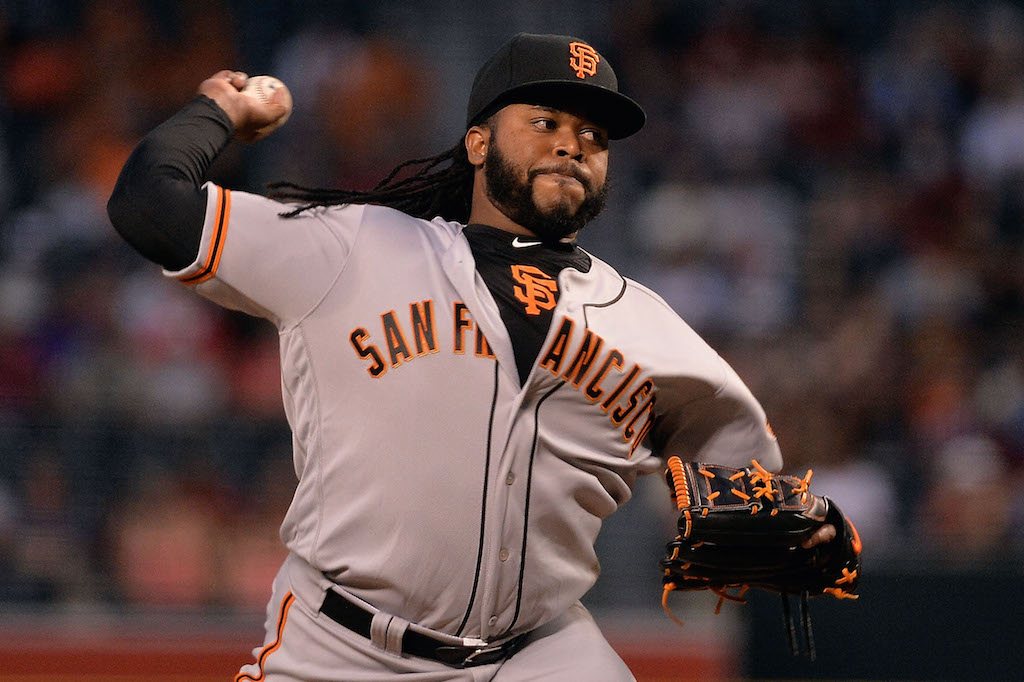 2017 base salary: $21,000,000
The San Francisco Giants boosted their starting rotation by signing pitcher Johnny Cueto to a six-year, $130 million deal in 2016. He returned the favor, going 18-5 with a 2.79 ERA while amassing an NL-best five complete games. Cueto finished with a 5.6 WAR (wins above replacement), the second-best mark among NL pitchers.
21. Jacoby Ellsbury, New York Yankees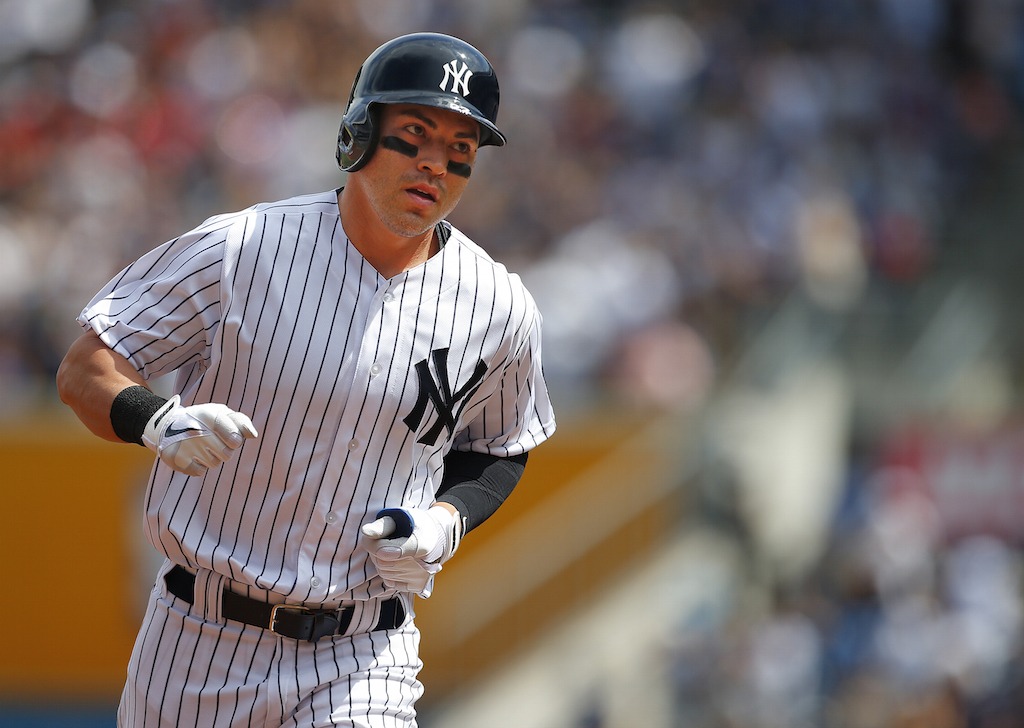 2017 base salary: $21,142,857
Jacoby Ellsbury is a reliable center fielder who provides the New York Yankees with plenty of consistency. In 2016, the former All-Star and Gold Glove winner had 145 hits, 24 doubles, and 71 runs scored. He led the team with 20 stolen bases.
20. Buster Posey, San Francisco Giants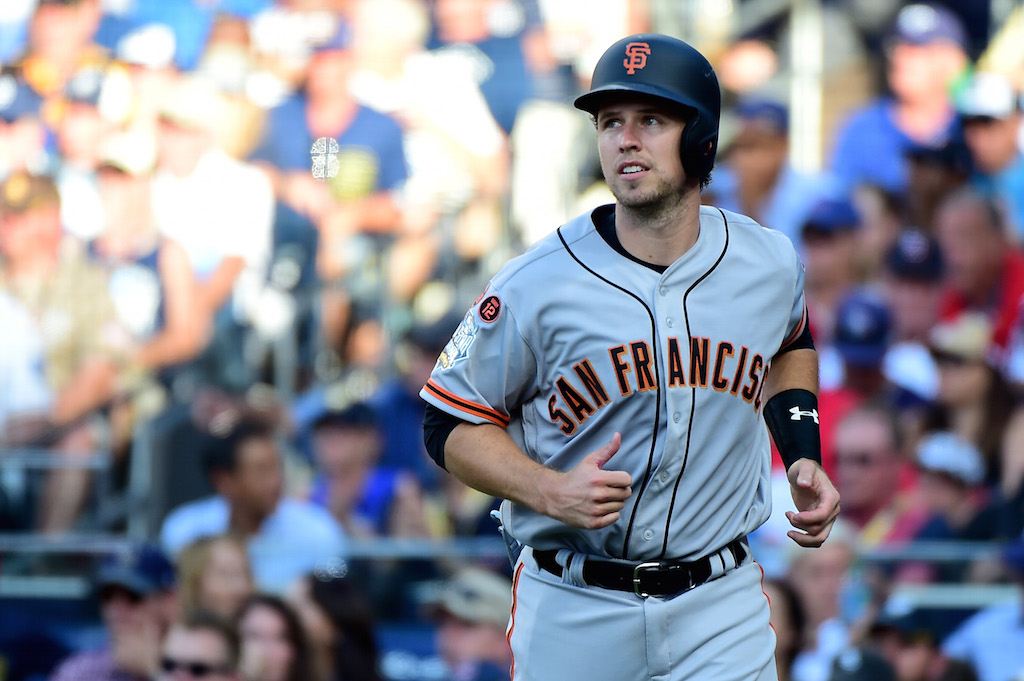 2017 base salary: $21,400,000
Buster Posey can do it all. Not only is he fantastic behind the plate, he is also arguably the best hitting catcher in the game today. While 2016 was a relatively down year (by his standards) for the superstar (.288 batting average, 155 hits, 80 RBIs), he still made his fourth All-Star team and earned the first Gold Glove of his career. It's safe to say Posey is a major reason why the San Francisco Giants have won three World Series since 2010.
17. (tie) Jason Heyward, Chicago Cubs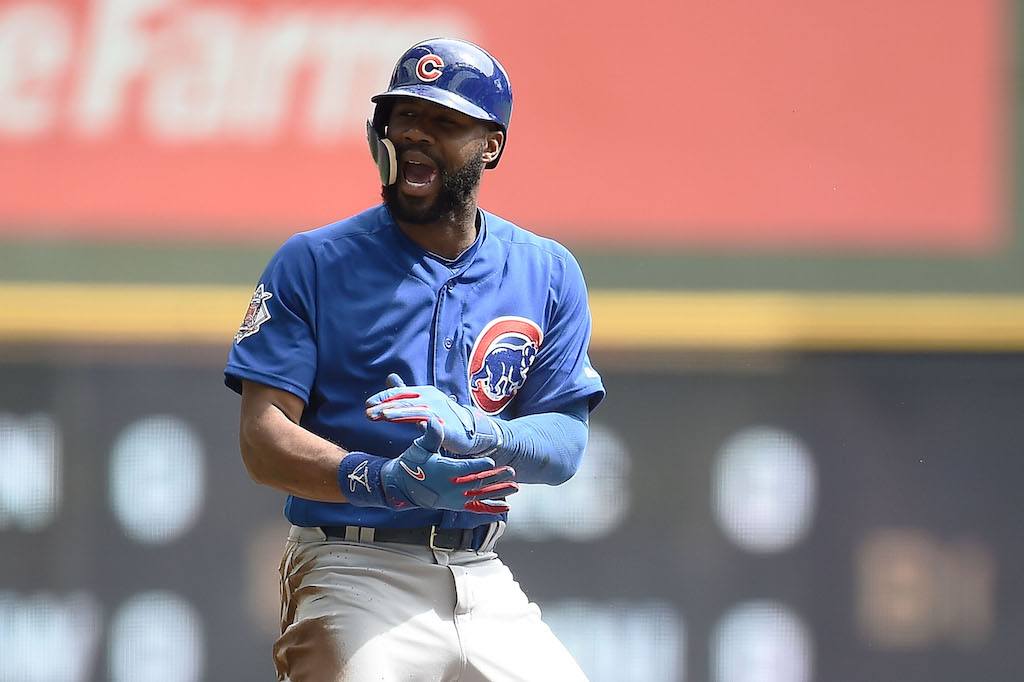 2017 base salary: $21,500,000
It's a good thing Jason Heyward is such a stud in the outfield because he didn't really live up to expectations in 2016. After signing a massive eight-year, $184 million deal with the Cubs in the offseason, Heyward hit just .230 with seven home runs and 49 RBIs. With a base salary of $21.5 million in 2017, Chicago better hope the four-time Gold Glove winner starts living up to his paycheck.
17. (tie) Adrian Gonzalez, Los Angeles Dodgers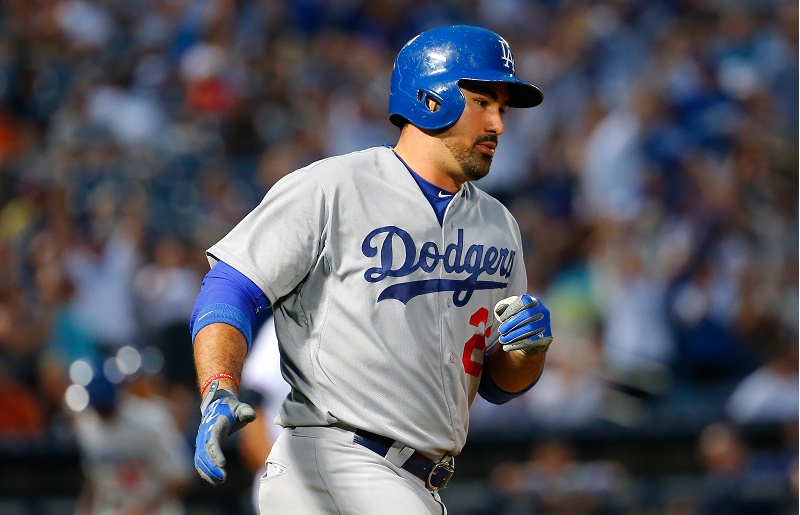 2017 base salary: $21,500,000
In 2016, Adrian Gonzalez didn't go yard as much — just 18 homers — as he has in recent years, but he still gave the Dodgers plenty of bang for their buck. The five-time All-Star had 90 RBIs, 31 doubles, 162 hits, and batted a respectable .285. Los Angeles has definitely been good to the talented first baseman.
17. (tie) Matt Kemp, Atlanta Braves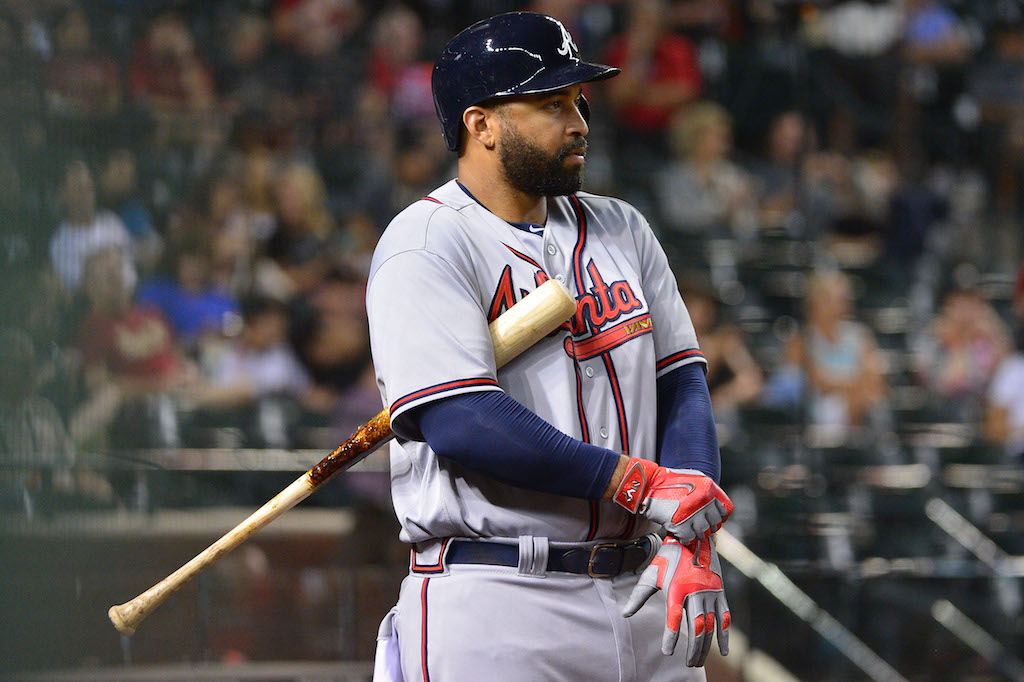 2017 base salary: $21,500,000
Now in his first full season with the Atlanta Braves, Matt Kemp is looking to keep the good times rolling. He was traded to the organization — from the San Diego Padres — in July 2016, and hit .280 with 60 hits and 39 RBIs upon arrival. Kemp is off to a good start in 2017, proving he might just be worth the massive paycheck after all.
14. (tie) Masahiro Tanaka, New York Yankees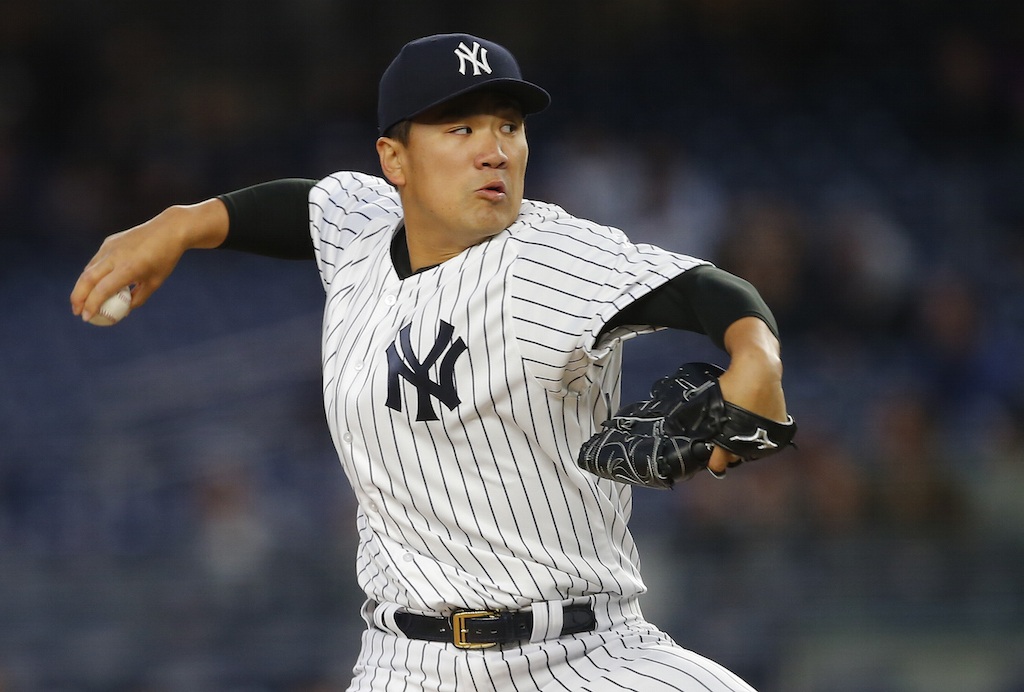 2017 base salary: $22,000,000
Masahiro Tanaka was a boss on the mound in 2016. On the year, the New York Yankees hurler had a 14-4 record, a 3.07 ERA, a 1.077 WHIP, and a 5.4 WAR for pitchers (third in the AL). For these reasons, among others, Tanaka finished seventh in the voting for the American League Cy Young award.
14. (tie) Hanley Ramirez, Boston Red Sox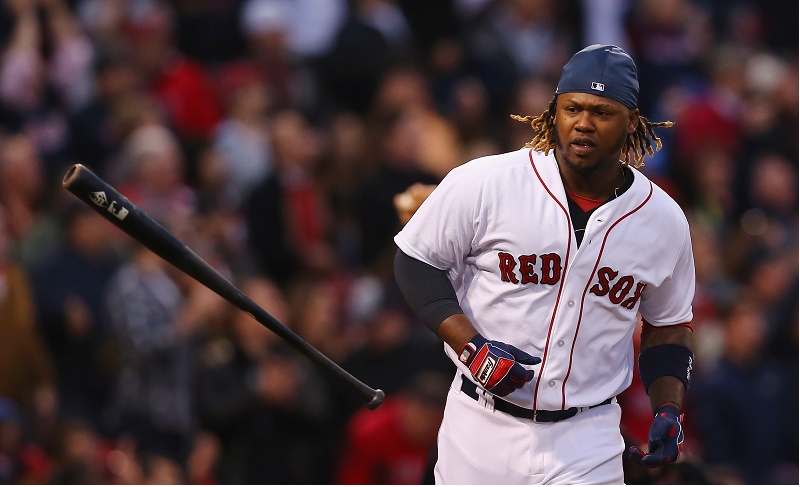 2017 base salary: $22,000,000
Hanley Ramirez isn't the player he used to be, but that hasn't prevented him from being productive. In addition to batting .286 for the Red Sox in 2016, Ramirez added 157 hits, 30 home runs, 28 doubles, and 111 RBIs. He also scored 81 runs on the year.
14. (tie) Joey Votto, Cincinnati Reds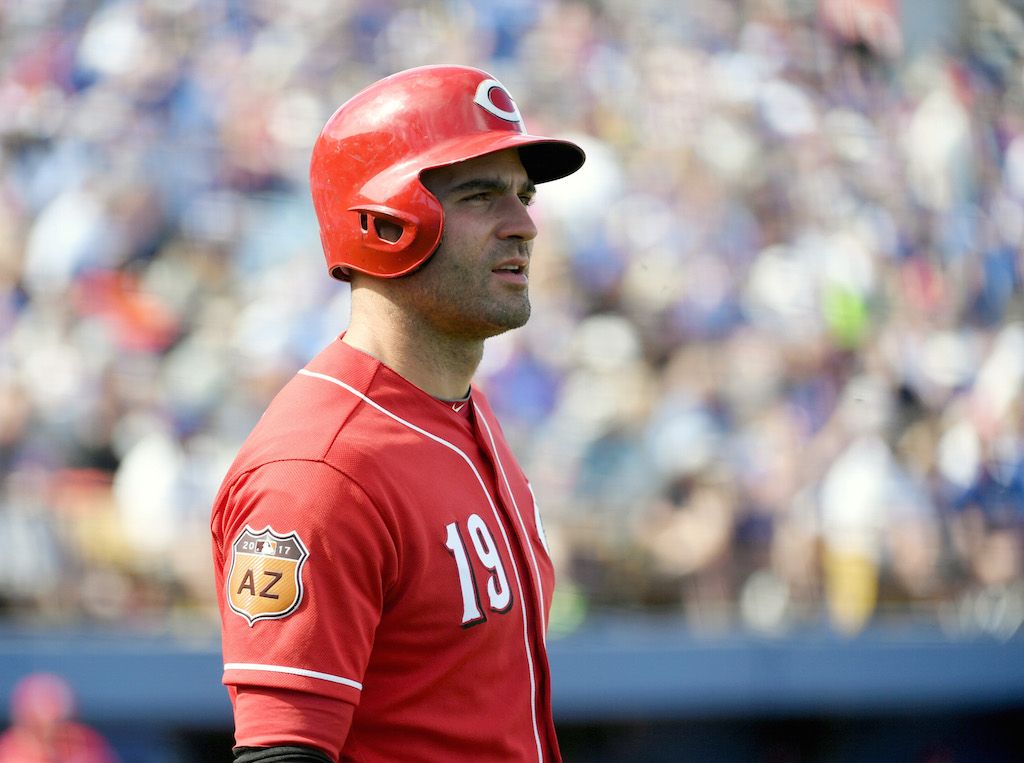 2017 base salary: $22,000,000
Joey Votto hasn't played in the All-Star Game since 2013, yet he's still one of the best hitters in the game today. The Cincinnati Reds first baseman batted .326 with 29 homers and 97 RBIs in 2016. On top of that, he led the National League with a .434 on-base percentage and finished seventh in the voting for NL MVP. If you ask us, Votto is worth every penny.
13. Justin Upton, Detroit Tigers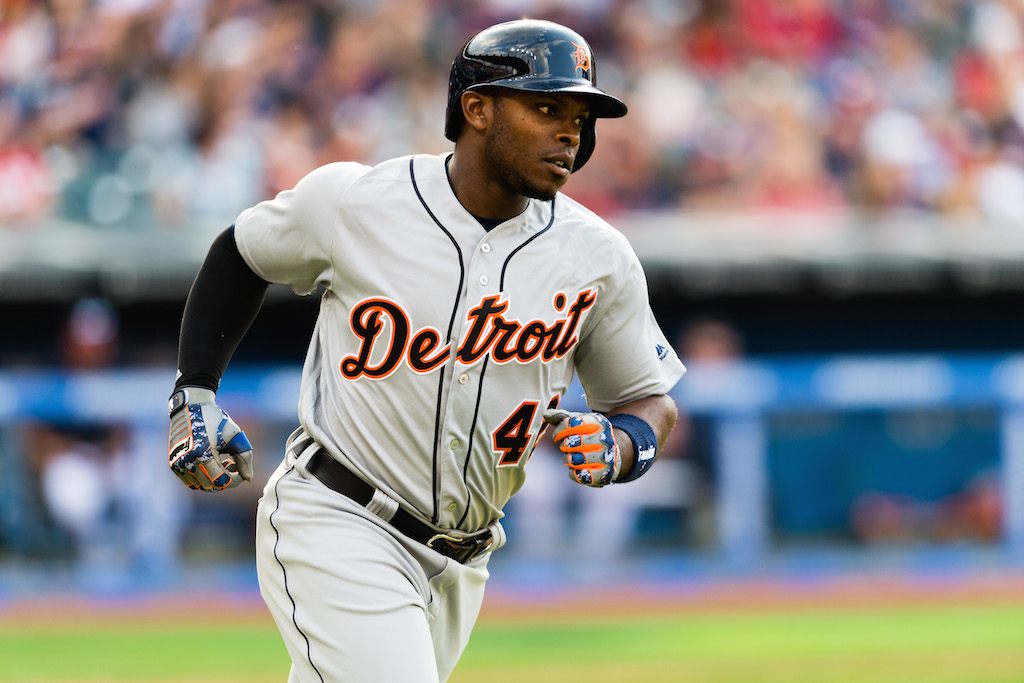 2017 base salary: $22,125,000
After making the All-Star team in 2015 (with the San Diego Padres), the Detroit Tigers signed the left fielder to a six-year, $132.75 million that offseason. His first season with the ball club was admirable, as he hit .246 with 31 homers and 87 RBIs. It'll be interesting to see if Upton can raise his game in 2017.
11. (tie) Cole Hamels, Texas Rangers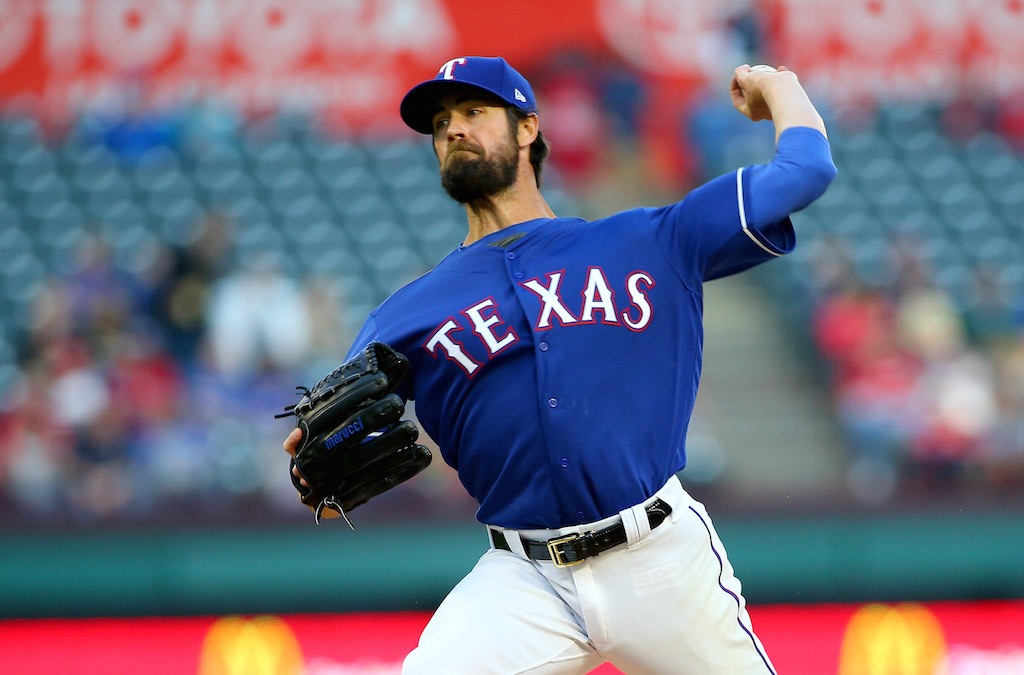 2017 base salary: $22,500,000
Cole Hamels was wheeling and dealing in 2016. The Texas Rangers pitcher posted a 15-5 record, had a 3.32 ERA, and recorded 200 strikeouts. To the surprise of no one, the lefty earned a trip to the All-Star Game for the fourth time in his career.
11. (tie) Yoenis Cespedes, New York Mets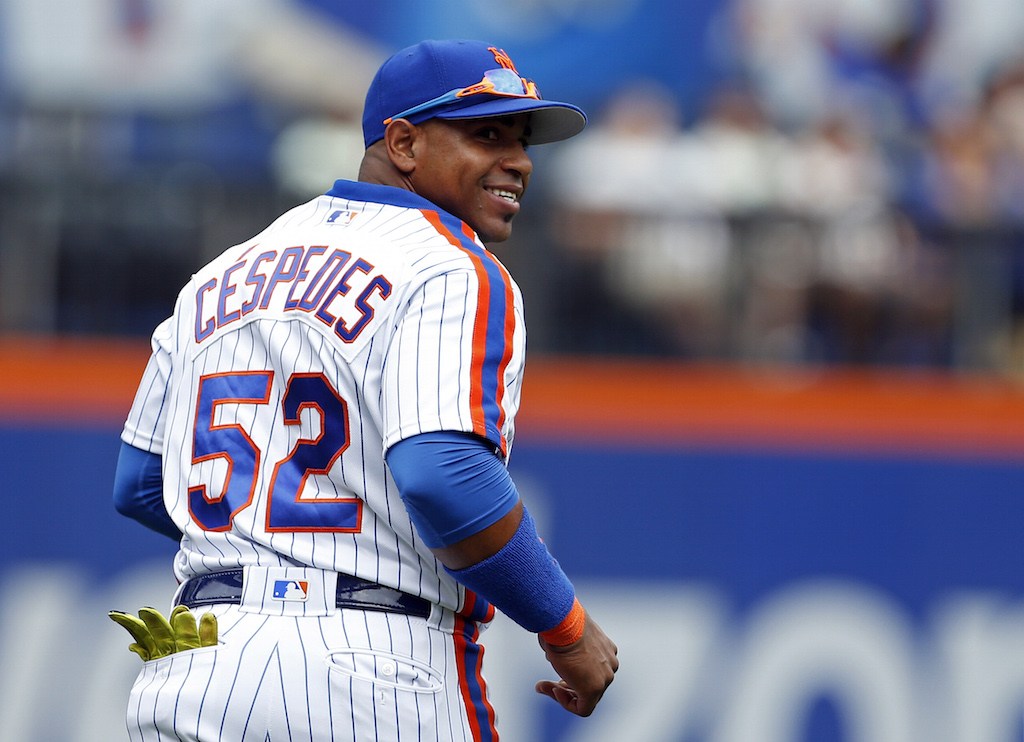 2017 base salary: $22,500,000
The New York Mets got the goods from Yoenis Cespedes in 2016. The left fielder finished the year with 134 hits, 25 doubles, 31 homers, and 86 RBIs. Along with a .280 batting average, Cespedes played in the All-Star Game, won a Silver Slugger, and finished eighth in the NL MVP voting.
10. Joe Mauer, Minnesota Twins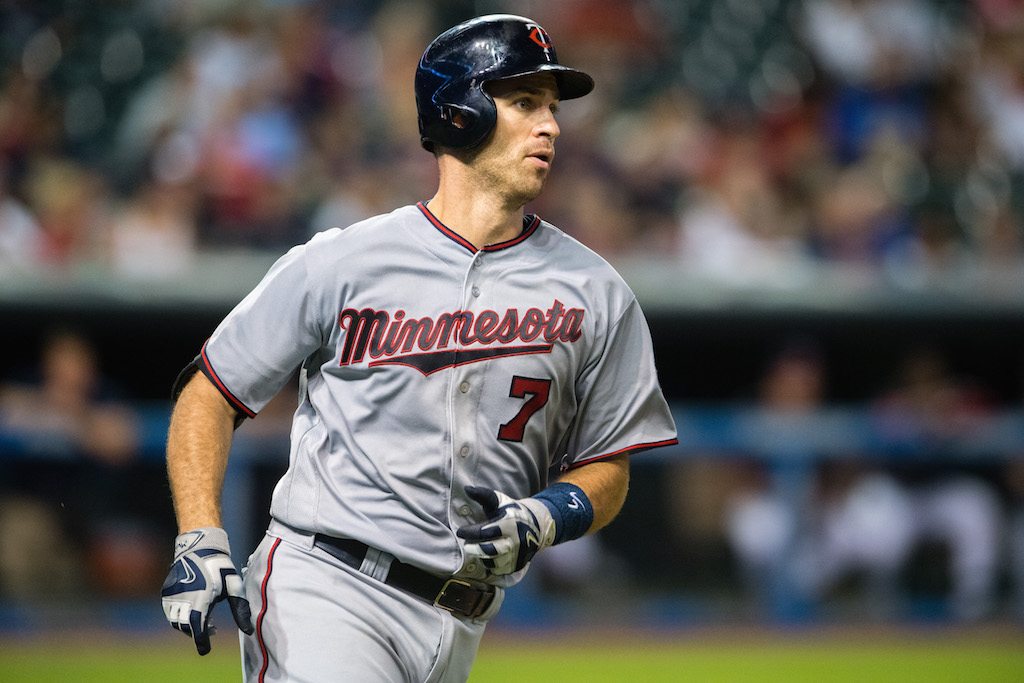 2017 base salary: $23,000,000
Don't let Joe Mauer's .261 batting average in 2016 fool you; the guy is an absolute boss. The Minnesota Twins superstar is a three-time batting champ, six-time All-Star, and three-time Gold Glove winner. His trophy case also consists of three Silver Sluggers and an MVP award.
9. Robinson Cano, Seattle Mariners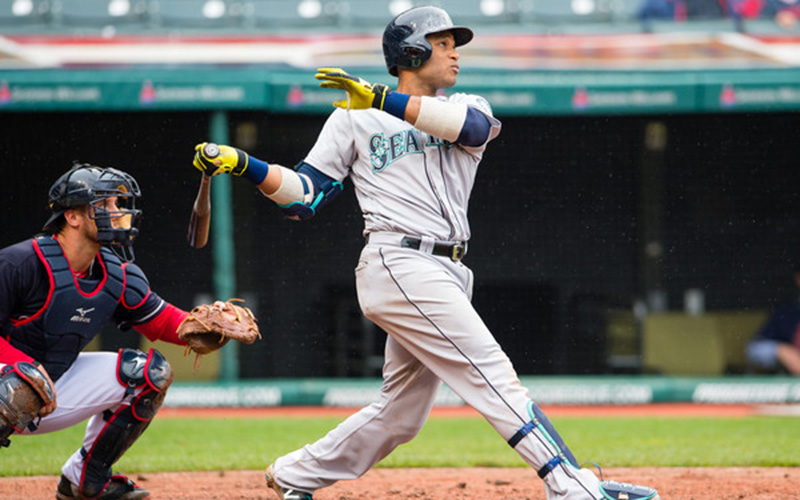 2017 base salary: $24,000,000
Robinson Cano might have been 33 years old during the 2016 season, but his play didn't reflect it. The second baseman, who earned his seventh trip to the All-Star Game, finished with 195 hits and batted .298 with 33 doubles, 39 dingers, and 103 RBIs. The Seattle Mariners superstar finished eighth in the AL MVP voting.
8. C.C. Sabathia, New York Yankees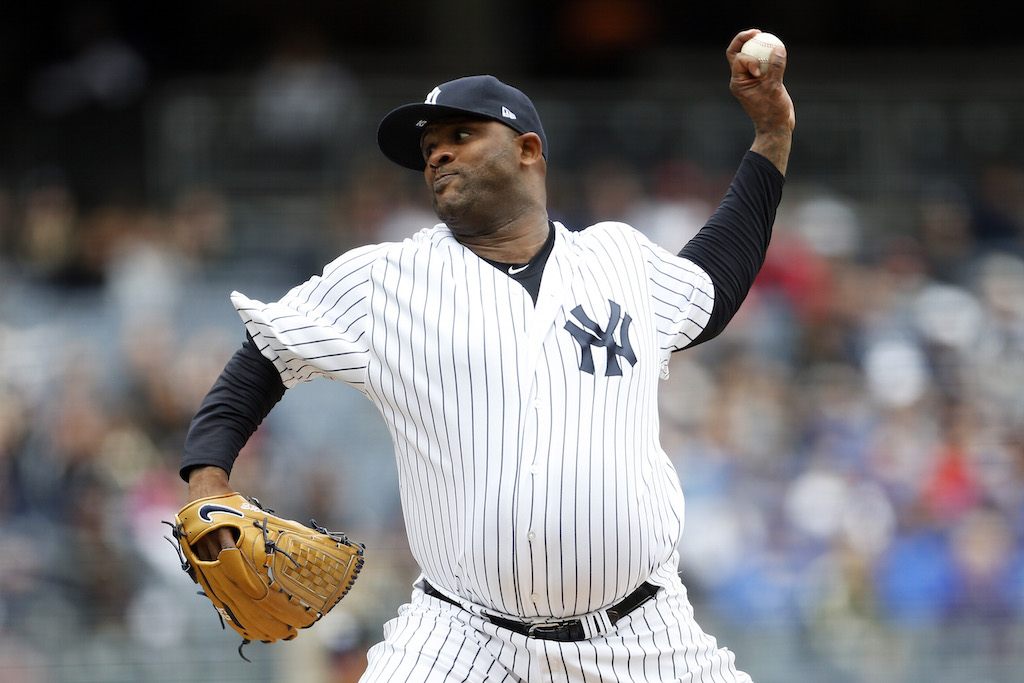 2017 base salary: $25,000,000
Based on his current level of play, C.C. Sabathia is making way more than he deserves. In 2016, the Yankees hurler posted a 9-12 record, had 152 strikeouts, and finished the season with a 3.91 ERA. Hey, at least he helped the pinstripes win the World Series in 2009.
6. (tie) Albert Pujols, Los Angeles Angels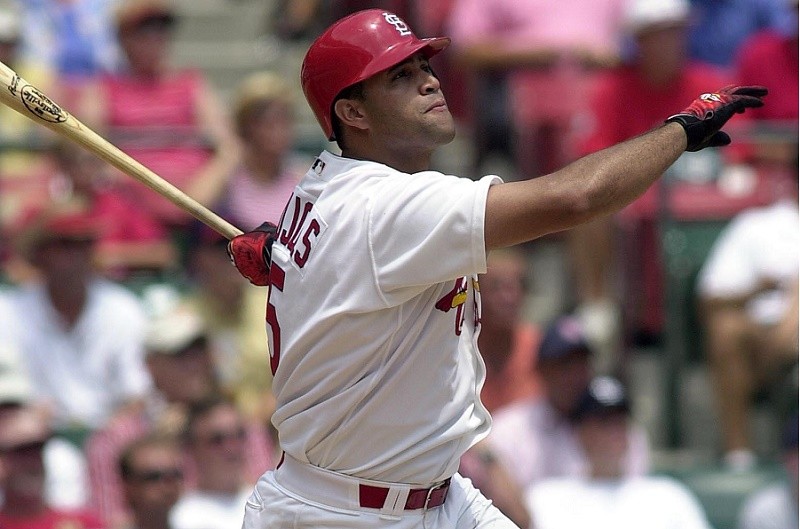 2017 base salary: $26,000,000
Albert Pujols' production has been down over the last few years, but the future Hall of Fame still has a ridiculously impressive resume. He's a 10-time All-Star, a two-time Gold Glove winner, and a six-time Silver Slugger winner. Not to mention, he's won two World Series, three MVPs, and a batting title. Pujols is and always will be a machine.
6. (tie) Felix Hernandez, Seattle Mariners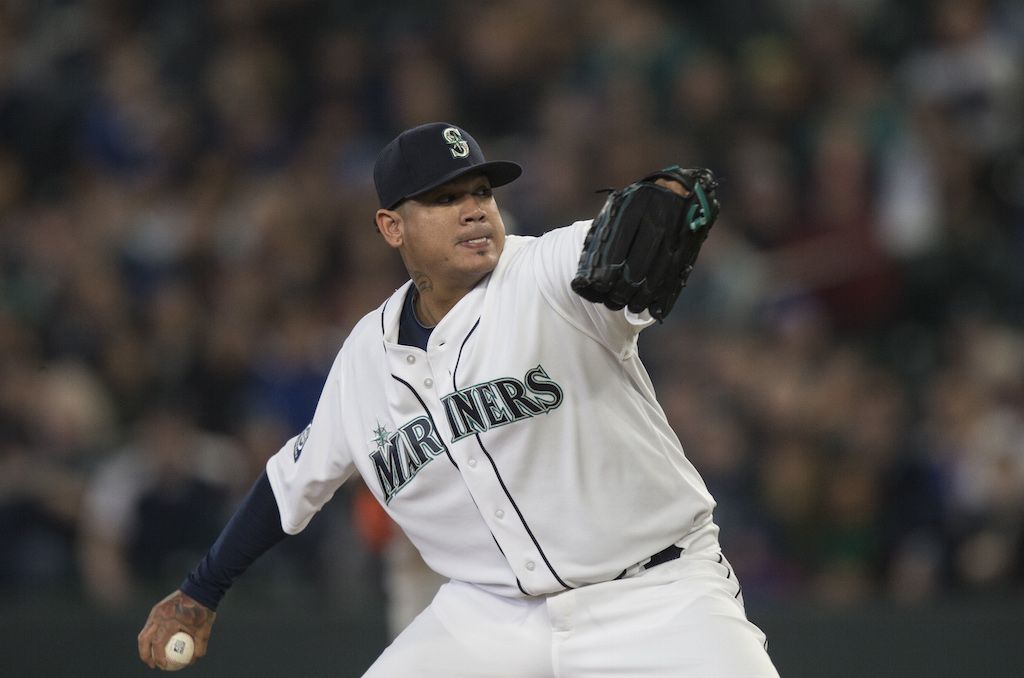 2017 base salary: $26,000,000
Felix Hernandez is proof that you can't always judge a pitcher on their record. The Seattle Mariners ace consistently has a low ERA, pitches more innings than most, and year after year produces one of the lower WHIPs in the game. It's not hard to see why King Felix makes the big bucks.
4. (tie) Miguel Cabrera, Detroit Tigers
2017 base salary: $28,000,000
Words can't describe the talent that is Miguel Cabrera. In 2016, the 11-time All-Star hit .316, batted in 108 runs, and compiled 188 hits and 38 home runs. For his career, Miggy's won four batting titles, two MVP awards, seven Silver Sluggers, and claimed the elusive Triple Crown. As one of the truly great players of this generation, he's most deserving of his lofty paycheck.
4. (tie) Justin Verlander, Detroit Tigers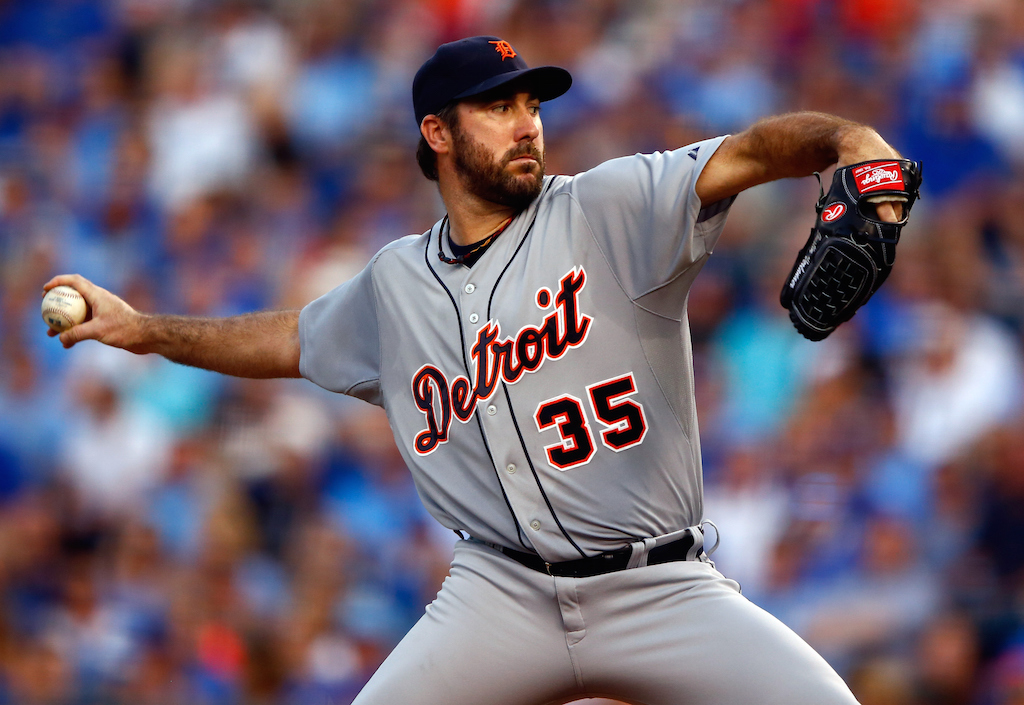 2017 base salary: $28,000,000
Like his Tigers teammate, Justin Verlander has a ridiculously impressive resume. The 6-foot-5 righty has six All-Star Game appearances, one Cy Young award (two second-place finishes), and one MVP trophy. In 2016, Kate Upton's man led the American League in WAR for pitchers (6.6), WHIP (1.001), and strikeouts (254).
 3. David Price, Boston Red Sox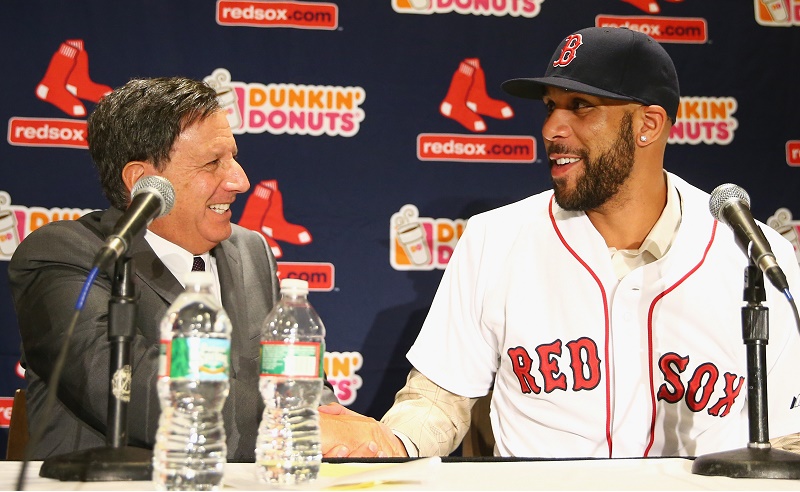 2017 base salary: $30,000,000
When you sign a pitcher for $217 million over seven years, the guy better bring the goods. Unfortunately, David Price had his ups and downs in 2016. While he had a 17-9 record and led the AL in games started (35) and innings pitched (230.0), Price had a 3.99 ERA and gave up 30 home runs (seventh in the American League). The Boston Red Sox better hope he earns his money in 2017.
2. Zack Greinke, Arizona Diamondbacks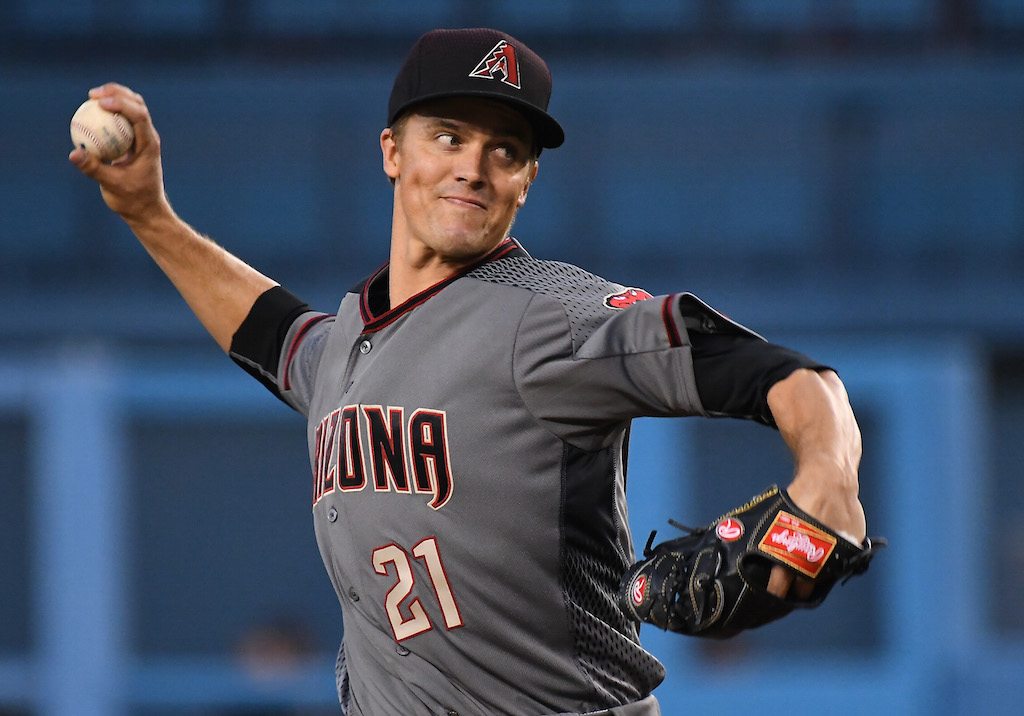 2017 base salary: $31,000,000
After an unbelievable 2015 season, the Arizona Diamondbacks signed Cy Young-award winning pitcher Zack Greinke to a monumental six-year, $206.5 million contract. While he didn't have a repeat performance in 2016, the three-time All-Star did go out and earn himself a Gold Glove. That being said, Greinke is an ace and absolutely worth the coin.
1. Clayton Kershaw, Los Angeles Dodgers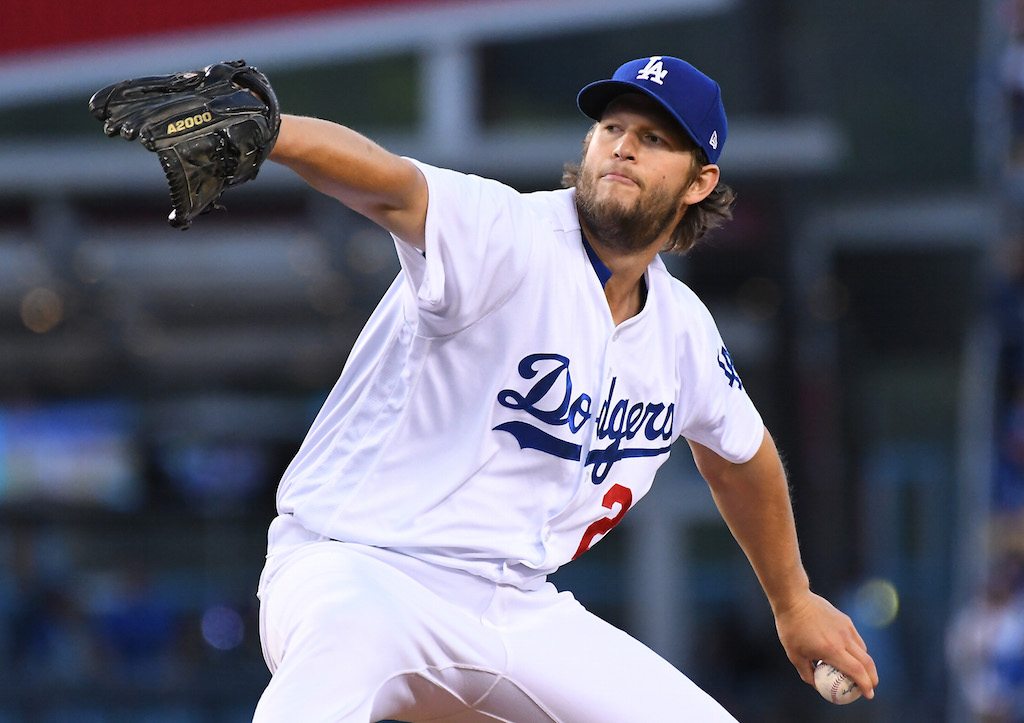 2017 base salary: $33,000,000
Let's just be real. Clayton Kershaw is the best pitcher in baseball. The Los Angeles Dodgers lefty has been to six consecutive All-Star Games, has had the lowest ERA in the National League on four separate occasions, and is a three-time Cy Young award winner. Simply put, Kershaw is a generational talent who's getting paid as such. That's all there is to it.
Statistics courtesy of Baseball-Reference, Spotrac, and Forbes.