The Highlights (and Lowlights) of Draymond Green on Poker After Dark
The Golden State Warriors are ushering in a new era after Kevin Durant's departure to the Brooklyn Nets this offseason. The Warriors, who already had Steph Curry locked up through 2022, solidified the rest of their core this offseason when they signed Klay Thompson to a five-year, $189.9 million deal and Draymond Green to a four-year, $100 million extension.
Last year, Green started learning poker from former World Series of Poker Champion and avid Golden State Warriors fan Phil Hellmuth. On September 24, Draymond Green was invited by Hellmuth to play on a televised poker show called Poker After Dark. Green accepted the invitation and joined Hellmuth, poker pro Maria Ho, and businessmen Chamath Palihapitiya, David Sacks, Jason Calacanis, and Rick Thompson to play some high stakes poker.
Draymond Green lost three buy-ins in his first hour of play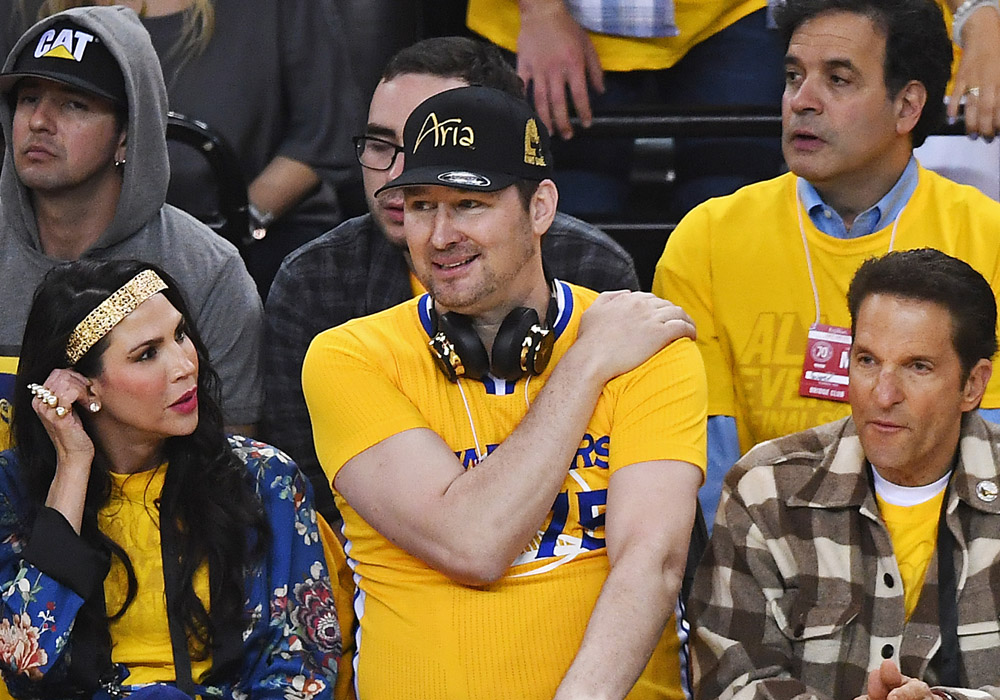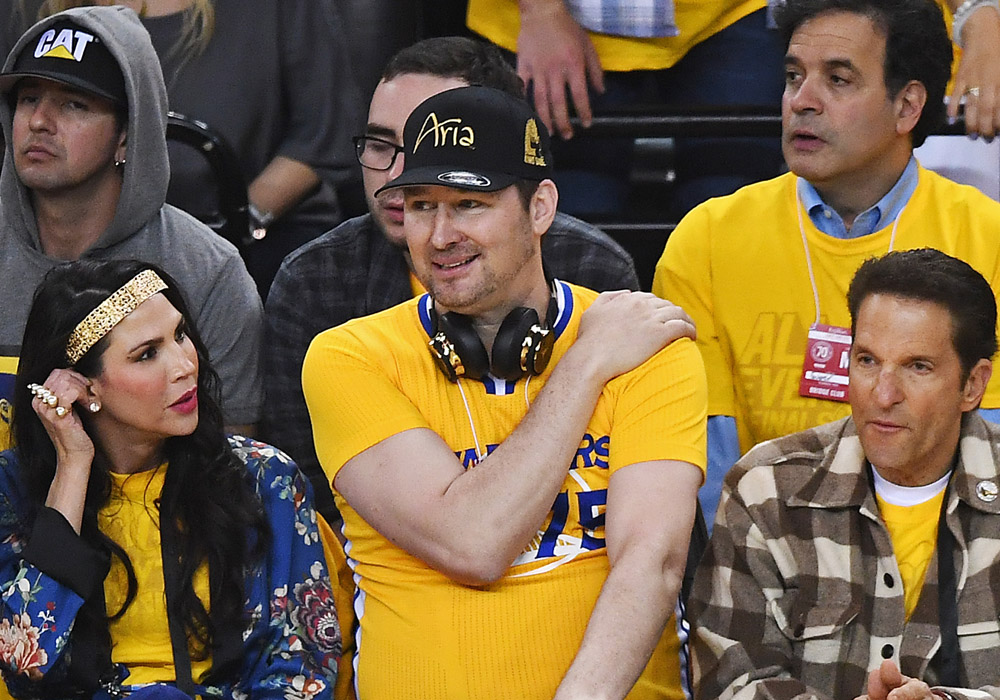 Draymond Green sat down at the table with $5000. Early in the evening, with $400 already invested in the pot before seeing his cards, Green decided to call $400 more with 85 of clubs. Maria Ho, who had $800 in the pot pre-flop, had K2 off-suit.
The flop came A 9 2 with one club. Green bet $1300, and Ho called with bottom pair. Both players checked when they 4 of diamonds came on the river. The river brought the ace of hearts, and Draymond Green decided to bluff all-in for $4500. Maria Ho called with just a pair of twos and won the pot. Green laughed it off and bought in for $5000 more.
After losing $2000 on a prior hand, Green got his chips in way behind with AJ against David Sacks' 33 on a 3 4 Q board. He asked for another $5000 buy-in.
In another key hand, Draymond Green raised to 600 with KQ and got three callers. He bet 1400 on a board of K J 10 with two hearts. Mario Ho called with K9. When the eight of hearts came on the turn, Green checked and folded the best hand when Ho bet $2000.
Down to a short stack, Green decided to go all-in with 109 off-suit when facing a raise, call, and re-raise in front of him; not the sort of play you'd see a more experienced player make. He was called by two players. A flop of Q 7 8 gave him a straight draw, but an ace on the turn and a queen on the river put Draymond Green down $15,000 on the evening.
Green rallied in the second hour
Not done yet, Green bought back in four a fourth time, this time for $10,000. After winning a small pot with pocket jacks, Draymond Green was dealt pocket queens. He just called in early position to set a trap, and got the action he was hoping for when Maria Ho made it $1800 with pocket nines and Rick Thompson made it $8000 with pocket jacks.
Green moved his chips all in and was called by Thompson, who would need a jack to win. The board ran out 7 4 8 3 K, leaving Draymond Green's pocket queens as the best hand, He scooped up a $23,700 pot and was back to just under even money on the night.
The three-time NBA Champion made a few good folds in the second hour of the evening as well, folding pre-flop with KQ against Hellmuth's KK and with K9 suited against Ho's KQ.
But in the end, he lost that final buy-in too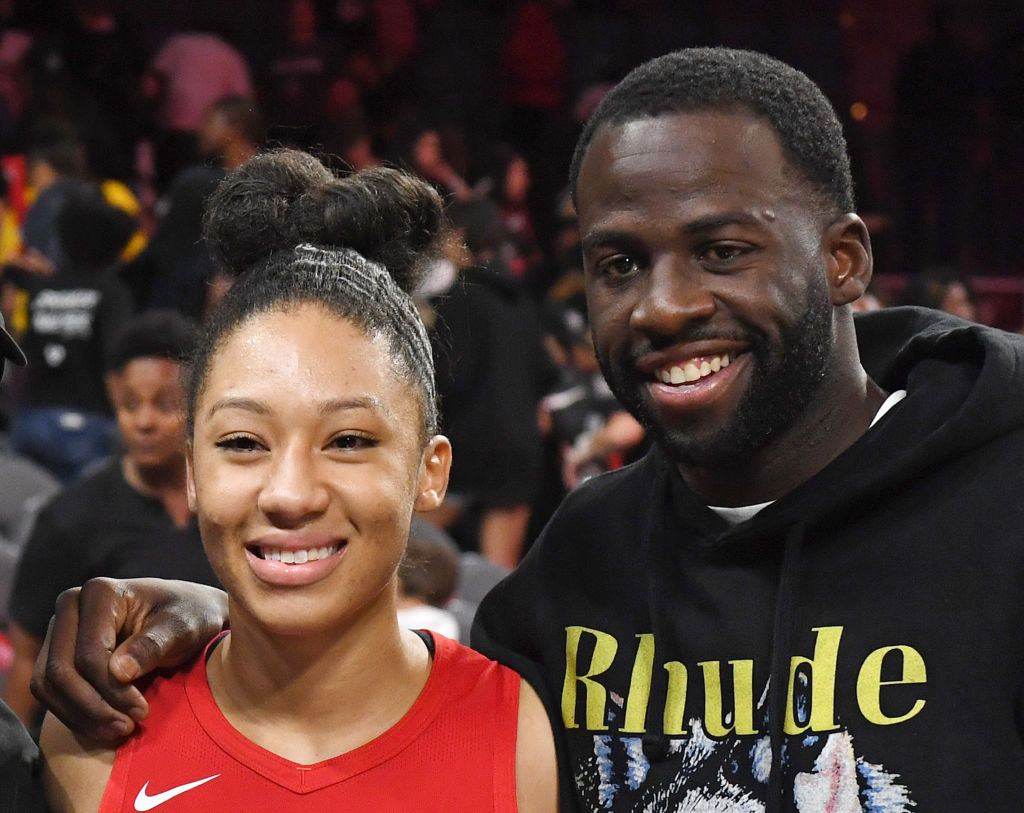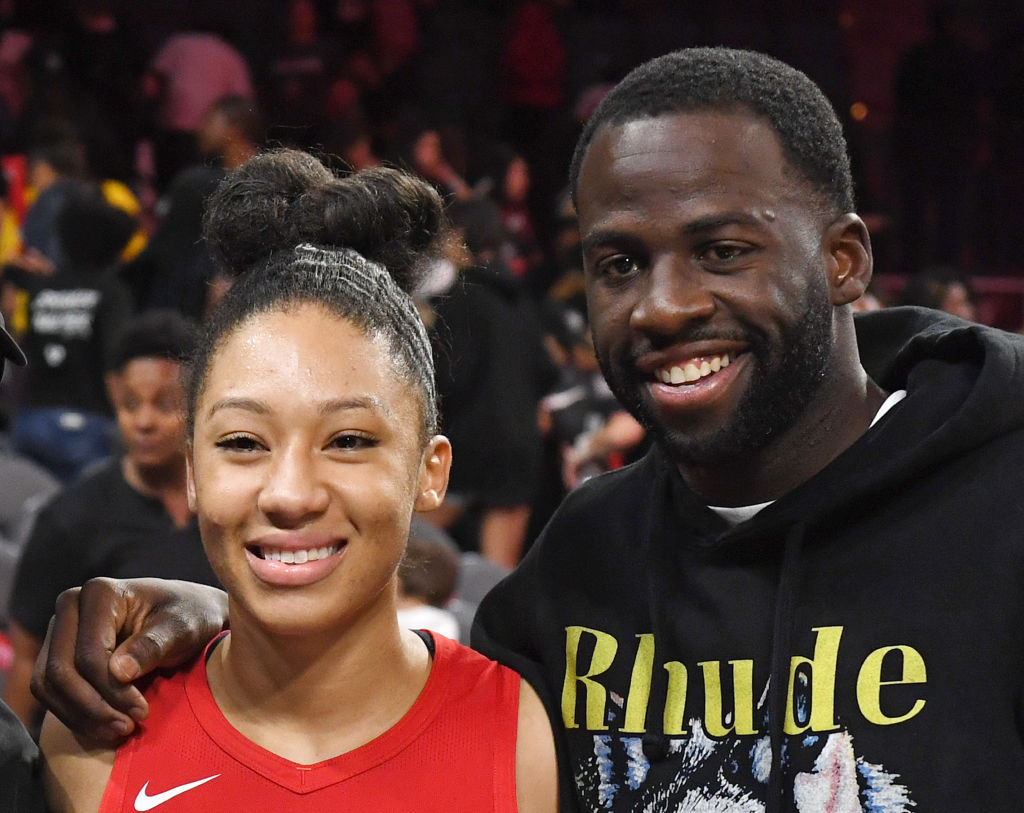 After losing a few pots, Draymond Green was down to about $15,000. Facing a raise of $500, Green made a questionable call with 85 of clubs in the big blind.
The flop came A 7 6 to give Green an open-ended straight draw. But it also gave Chamath Palihapitiya, part-owner of the Warriors, two pair as he was holding A6. When Palihapitiya bet $2000, Green raised all-in for his last $14,400, and Palihapitiya called. Draymond Green needed a four or a nine to complete the straight, but he failed to do so with an eight on the turn and a six on the river.
Down $25,000 on the evening, Green decided to call it a night as he was going to go watch a WNBA game between the Washington Mystics and the Los Angeles Aces. Draymond Green may not be playing poker at Richard Seymour's level just yet, but it was great to see the big man joking around and enjoying the game.