The Hilarious Way Brett Favre Learned the Nickel Defense
Being a quarterback is a tough gig. Not only do you have to be the face of your team, but there's a dictionary worth of plays and offensive sets to learn. Some highly technical quarterbacks have graced the NFL. Players like Tom Brady, Drew Brees, and Matt Stafford come to mind for their ability to memorize a complex playbook and run it in a live game. And then there's Brett Favre.
Brett Favre's career
Favre wasn't known to be a technical player. He didn't apply a rigorous, academic approach to learning his position; he certainly didn't memorize Mike Holmgren's playbook cover to cover. On the contrary, Favre was a player who just liked to have fun when he was out on the field. He wasn't a student of the game; most of the time he was just winging it.
Favre played in the NFL for a monstrous 20-year time span. While he played for four teams during his tenure, the QB spent most of his career at Green Bay. Favre had a long, prolific career, throwing for nearly 72,000 yards and scoring a whopping 508 touchdowns. Favre made two Super Bowl appearances, achieved five NFC championship wins, and was named to 11 Pro Bowl teams.
While he was one of the most rock-solid quarterbacks to ever play the game, no one would accuse him of understanding deep football theory, which leads us to the nickel defense.
What's a nickel defense?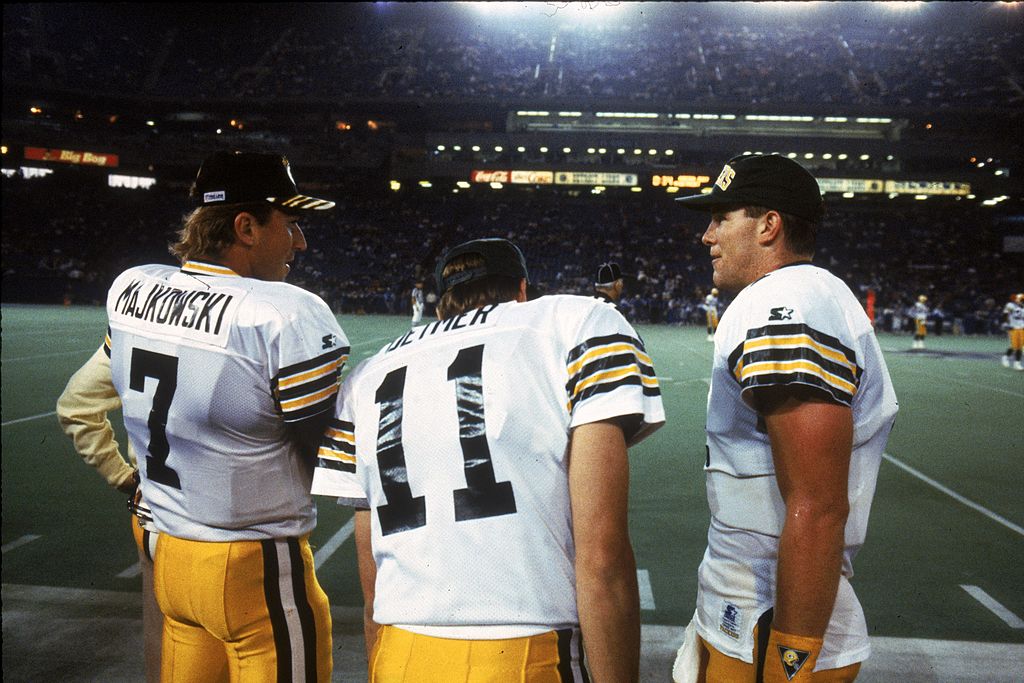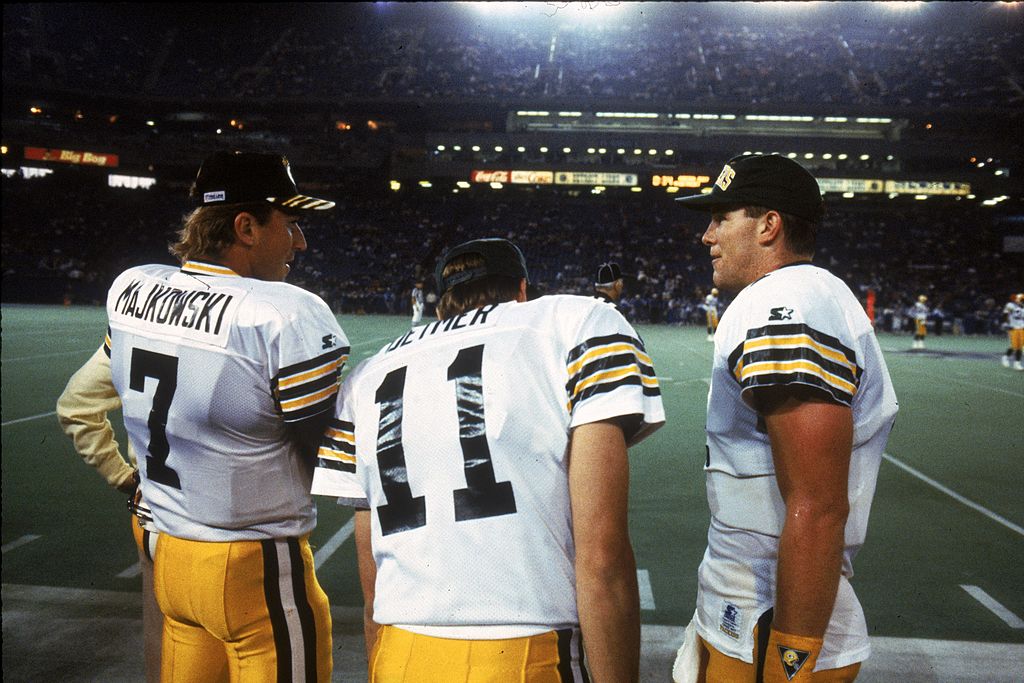 Early in his career, Favre had a little run-in with the nickel defense, but before we get to that story, let's discuss what a nickel defense actually is.
The nickel defense is pretty simple, according to Football Advantage. The nickel occurs when the defense substitutes a linebacker for an extra defensive back. That means five total defensive backs, hence the name, "nickel."
The nickel defense was originally used to defend against teams when they loaded up extra receivers. A nickel formation lends more agility and speed to the backfield making it easier to defend against the pass.
Although the nickel defense began as an adjustment, it's grown into a regular formation as football has evolved into a game with a heavy emphasis on the pass.
The story behind the nickel defense
So what does the nickel defense have to do with Favre? According to ESPN, early in his career, somewhere around his second year with the Packers, Favre leaned over to the back-up quarterback, Ty Detmer during a team meeting and said, "Ty, I gotta ask you a question … What's nickel defense?"
Detmer was stunned. At first, he thought it was a joke, but when he realized Favre wasn't kidding, he did his best to explain it to him with a straight face. Detmer was amazed Mike Holmgren had been using the term "nickel defense" in meetings for more than a year, trying to strategize with the team, and Favre had sat there the whole time nodding as if he understood.
So Detmer explained it to him. He took the starting quarterback through the motions, explaining a rudimentary football term to a seasoned player. Favre's response was, "That's it? Who gives a s–t!" That's the way Favre liked to play the game — loose, fun, and adaptable. That's what earned him the nickname "Gunslinger." The minutiae didn't get to him. Despite the fact that he wasn't an overly technical player, he's still considered one of the best quarterbacks of all time.