The Houston Rockets Have Now Given James Harden a Big Reason To Stay in Houston
The Houston Rockets are in a tough position. They now must choose to either trade their best player, James Harden, or keep him, even though he reportedly doesn't want to play in Houston. While deciding on Harden's future, as well as the future of Russell Westbrook, though, the Rockets recently made a move that can help them if they do, in fact, part ways with Harden. But it could also give Harden a big reason to stay. That big move was adding an underrated big man in Christian Wood.
James Harden reportedly wants to go to the Brooklyn Nets
After another disappointing end to the Houston Rockets' season, reports have come out suggesting that James Harden and Russell Westbrook have both shared concern about the direction that the Rockets are going in as a franchise, according to ESPN.
Shams Charania of The Athletic then reported that Westbrook wants out of Houston. Adrian Wojnarowski also reported that Harden turned down $50 million a year and has reportedly made it clear that he wants to get traded to the Brooklyn Nets.
Harden has been one of the best scorers in the NBA pretty much since 2012-13, as he has averaged over 25 points per game in every season since then. However, he has led the NBA in scoring in each of the last three seasons. He averaged as many as 36.1 points per game in 2018-19, too.
ESPN's Tim MacMahon then reported that the Rockets don't feel any pressure to trade Harden or Westbrook. He reported that the Rockets are "willing to get uncomfortable." 
However, according to USA Today's Nets Wire, MacMahon later reported this on the Brian Windhorst and The Hoop Collective podcast: "There's a realization, you know, his mind is made up. He wants out and there is a determination to say 'Okay, we get it.' This happens in the NBA, but just because James Harden wants out doesn't mean he gets to dictate where and for what [he's traded]."
So, it's clear that Harden wants out, but did the Rockets just make a move that could make him want to stay?
Christian Wood has developed into a rising star
After having a breakout season in college at UNLV, Christan Wood entered the pros in 2015-16.
He only played in 17 NBA games for the Philadelphia 76ers in 2015-16, but he averaged 17.3 points per game, 9.4 rebounds, and 1.1 blocks in 32 games in the G-League that year. He then continued to play well in the G-League in 2016-17 and 2017-18. In 18 games in 2016-17, Wood averaged 19.6 points per game, 10.1 rebounds, and 2.6 blocks in the G-League. He was then even better in 2017-18 with 23.3 points per game, 10.4 rebounds, and 1.8 blocks in 45 games.
Wood signed a deal with the Milwaukee Bucks after a strong 2018 Summer League but continued to play in the G-League in 2018-19. He averaged 29.3 points per game, 14.1 rebounds, and 2.2 blocks in the G-League that year. The Bucks ultimately waived Wood, but he played in eight games for the New Orleans Pelicans that season. In those games, he averaged 16.9 points per game, 7.9 rebounds, and 1.3 blocks.
Wood then landed with the Detroit Pistons for the 2019-20 season and finally got an opportunity to prove himself. In 2019-20, he averaged 13.1 points per game and 6.3 rebounds in 62 games. However, after the Pistons traded Andre Drummond, Wood became the starter for the Pistons. According to Yahoo Sports, after the Drummond trade, Wood averaged 23 points per game and 10 rebounds, and he shot 40% from 3-point range.
The Houston Rockets are giving James Harden a reason to stay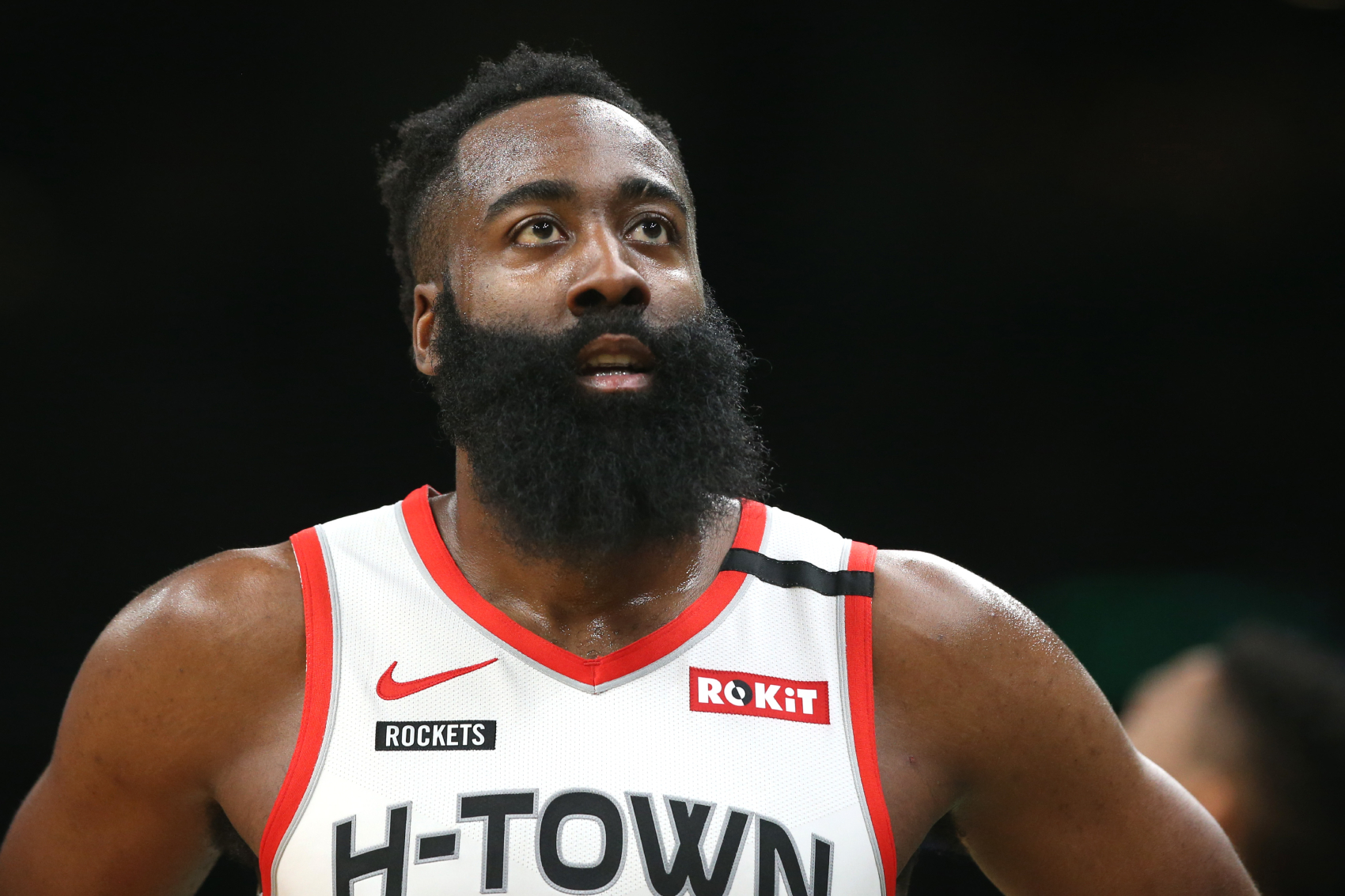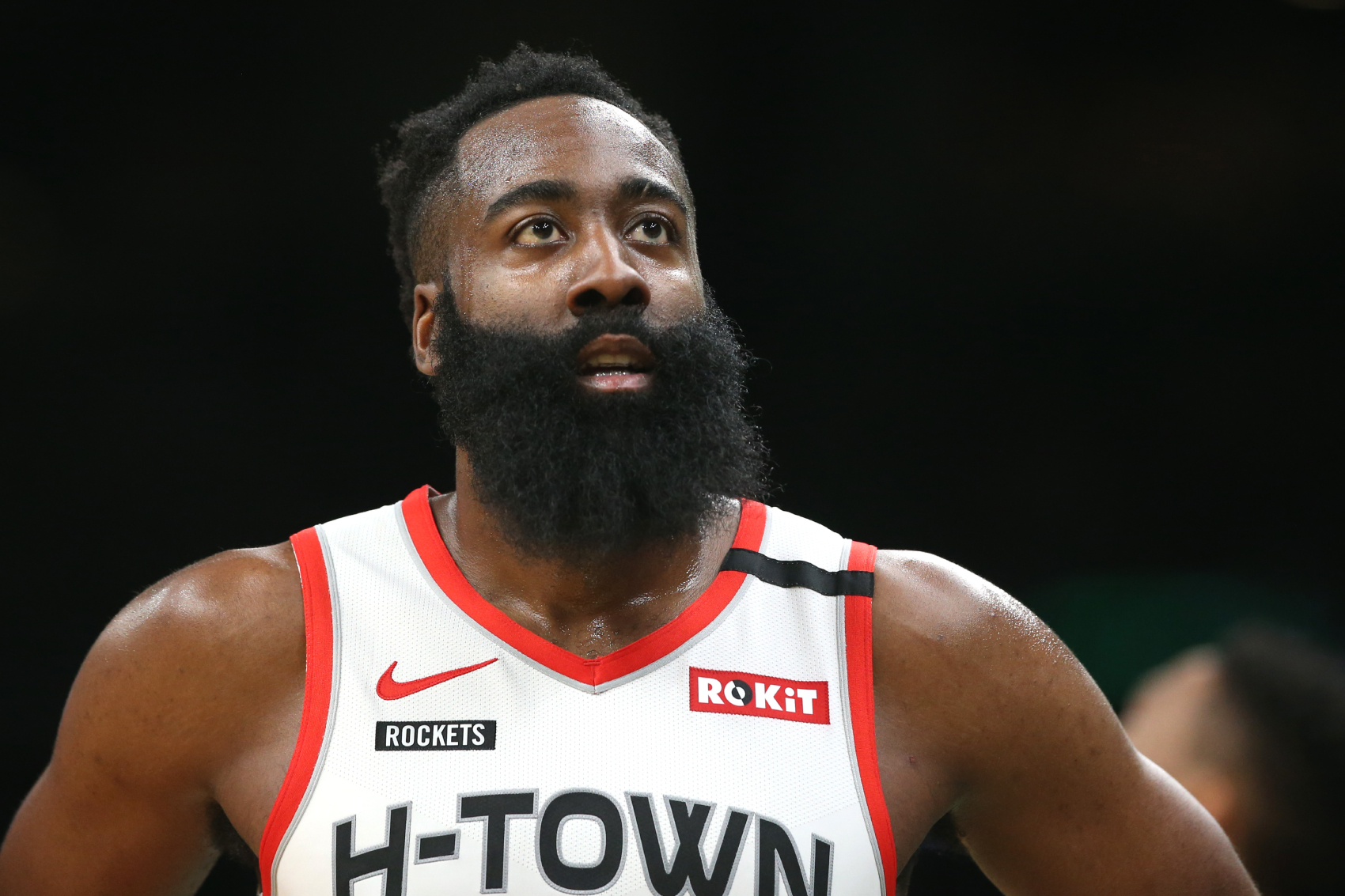 Wood clearly proved last season that he has a lot of upside. This led to him agreeing to a three-year deal worth $41 million with the Rockets, according to ESPN.
No, playing with Wood is certainly not like playing with Kevin Durant and Kyrie Irving on the Nets, but, say Westbrook and Harden don't get traded, a Westbrook-Harden-Wood trio would actually be pretty dangerous.
Harden has played well with solid big men in the past, too. When the Rockets reached the Western Conference Finals in 2014-15, they had Dwight Howard, who averaged 16.4 points per game, 14 rebounds, and 2.3 blocks in the playoffs that year. Additionally, when the Rockets reached the Conference Finals, and almost reached the NBA Finals, in 2017-18, they had Clint Capela. In the playoffs that year, Capela averaged 12.7 points per game, 11.6 rebounds, and 2.1 blocks.
It appears that Harden is on his way out of Houston. If he and Westbrook could figure out how to play well together, though, or if the Rockets could get a star in return for Westbrook, they could easily reach the Western Conference Finals with a team consisting of Westbrook/another star, James Harden, and Christian Wood. Maybe, Harden should consider staying put.
Stats courtesy of Basketball Reference