The Houston Texans Are Foolishly Turning To a New Losing Coach
The Houston Texans recently made the most shocking move of the NFL season so far as the team fired its coach and general manager, Bill O'Brien. O'Brien has certainly made some questionable decisions during his time in Houston, and the team is off to an extremely slow start this year. However, he has also had a lot of success with the Texans, which makes the team's other recent move even more questionable.
Houston is now turning to someone else to lead the team for the rest of the year. Given O'Brien's success, though, one can wonder why they would turn to this person, especially when considering that this new temporary leader has only won about 33% of his games as a head coach.
The Houston Texans fired Bill O'Brien
Since the 2014 season, Bill O'Brien had been the head coach of the Houston Texans. He had a lot of success with them too.
Prior to hiring O'Brien, the Texans had only made the playoffs twice since becoming an NFL team in 2002. Under O'Brien, though, the Texans have made the playoffs four times in the last five years.
However, the Texans fired general manager Brian Gaine in 2019, and gave O'Brien more power in personnel moves, according to ESPN. He then traded Jadeveon Clowney to the Seattle Seahawks, and ended up sending two first-round picks and a second-round pick to the Miami Dolphins for offensive lineman Laremy Tunsil and wide receiver Kenny Stills.
The Texans then named O'Brien GM in January, and he ended up making another controversial decision. O'Brien ultimately traded star wide receiver DeAndre Hopkins to the Arizona Cardinals for running back David Johnson and a second-round pick in what was one of the most questionable moves in NFL history.
Now, without Hopkins this season, the Texans have started 0-4, which, one can assume, played a big role in O'Brien's firing.
Overall, O'Brien went 52-48 in Houston and won four division titles. The Texans, however, never made it past the Divisional Round in the playoffs.
"In the end, in this business, it's a bottom-line business," O'Brien said, according to ESPN. "We weren't able to get it to where we needed to get it. … I understand we fell short in terms of taking this team further in the playoffs. But I do leave knowing that myself and this staff gave everything this organization deserved and more. We worked very, very hard to try to get this to a place where it could be a championship program. We just didn't get it done."
Romeo Crennel is the team's interim head coach
After firing O'Brien, the Texans named Romeo Crennel the team's interim head coach.
However, one can wonder why they would do this instead of just riding it out with O'Brien for the rest of the year. O'Brien has a winning record as a head coach and has made the playoffs four times. Crennel, on the other hand, has been a head coach for two different teams and has only won a little over 33% of his games.
Crennel had a lot of success as a defensive coordinator for the New England Patriots from 2001 through 2004. This led to him becoming the head coach of the Cleveland Browns in 2005, where he didn't have much success at all.
He ultimately only had one good season in Cleveland in 2007, as the Browns went 10-6 but still missed the playoffs. In his three other seasons with the Browns, Cleveland went 6-10, 4-12, and 4-12. He ultimately had a 24-40 record as the head coach in Cleveland.
Crennel was then the head coach for the Kansas City Chiefs for three games in 2011 and went 2-1. He coached the Chiefs for the entire 2012 season, though, and they ultimately went 2-14.
Without Crennel, the Chiefs ended up making the playoffs the next season. They have ultimately made the playoffs six of the last seven seasons since Crennel coached them.
Crennel has not been a head coach since his time in KC. His overall record as a head coach is 28-55, which is good for a .337 winning percentage. His teams have also not had any trips to the playoffs.
So, again, there is one question begging to be asked. Why would the Texans go with a coach that has only won about 33% of his games over one that has won 52% of his games and has been to the playoffs four times?
Can the Houston Texans turn it around?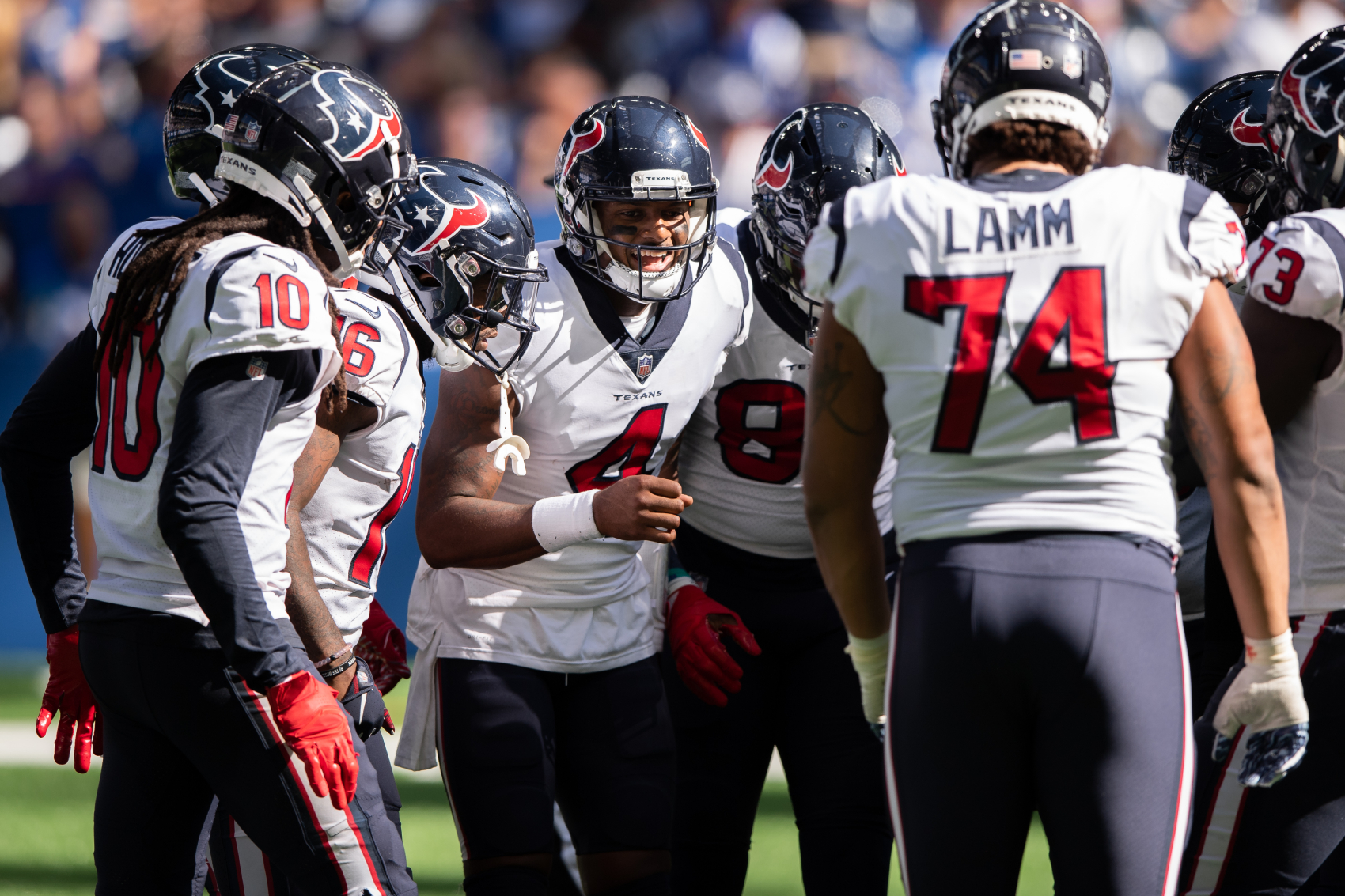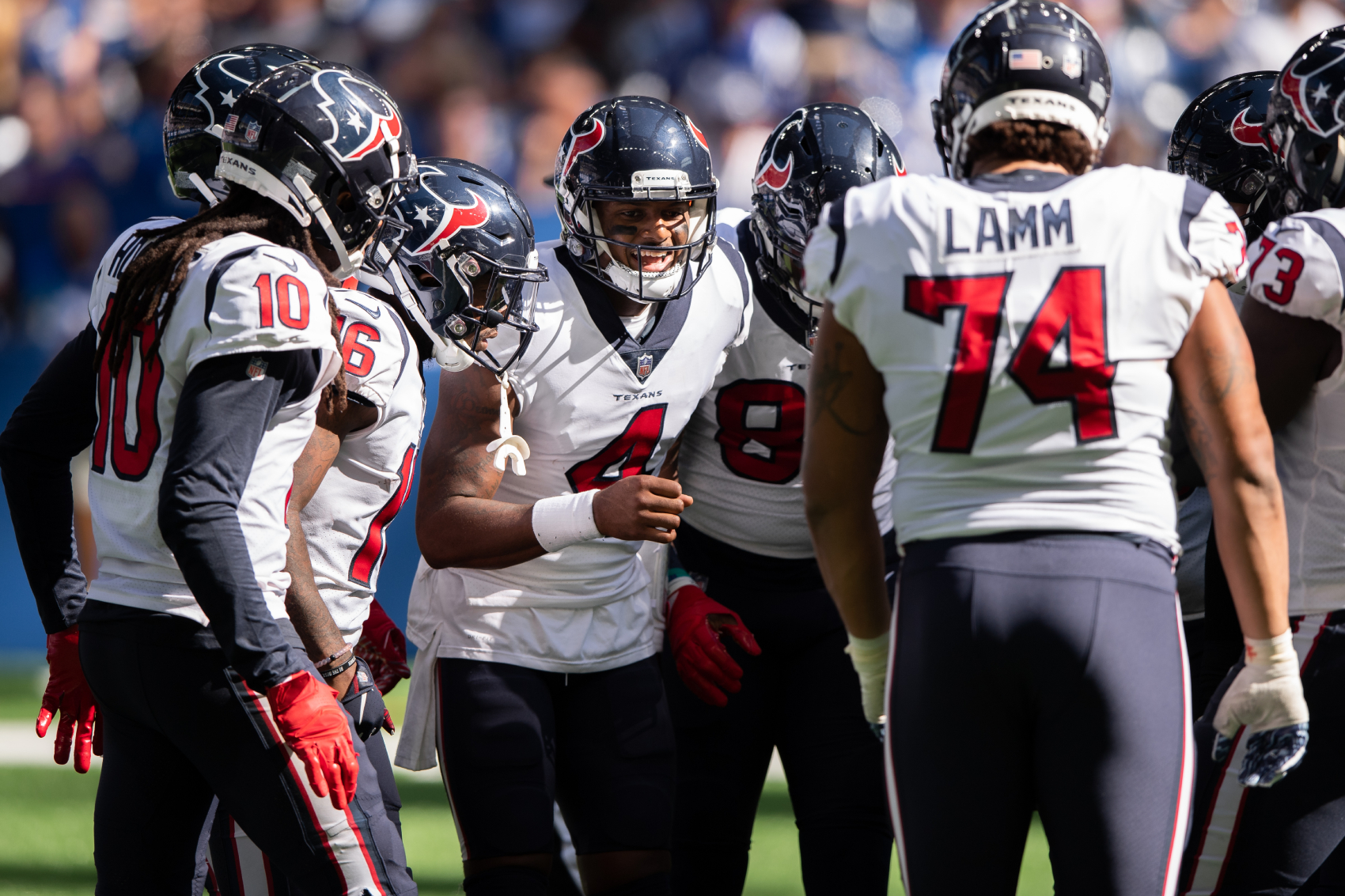 The Texans have had a tough start to the year, but, luckily for Crennel, they have one of the best quarterbacks in the NFL in Deshaun Watson.
Watson is coming off two consecutive Pro Bowl seasons and two consecutive seasons with 26 touchdown passes, more than 3,800 passing yards, and 400 yards or more on the ground. Watson also has two decent weapons to throw to in Will Fuller and Randall Cobb.
Additionally, while the defense has not been good so far this year, it still has some good pieces in J.J. Watt and Zach Cunningham.
Turning the season completely around will be challenging for the Texans, but they at least have enough talent to be able to do it.
Stats courtesy of Pro Football Reference