The Houston Texans' Brutal Nightmare Could Soon Get Worse Thanks To J.J. Watt
It seems like Houston fans are paying for what the Astros did. Following the Astros' sign-stealing scandal, Houston sports fans have now seen James Harden force his way to the Brooklyn Nets and have learned of Houston Texans quarterback Deshaun Watson's unhappiness with his team. Now, Houston fans — and Texans fans specifically — could soon lose another superstar as the Texans' nightmare could potentially get even worse. That superstar is J.J. Watt.
Deshaun Watson and J.J. Watt are the Texans' best players
If you were to ask anyone last season who the best players on the Houston Texans were, it would have either been Deshaun Watson, J.J. Watt, or DeAndre Hopkins. Well, the Texans essentially traded Hopkins for a bag of chips and now appear to have two unhappy stars in Watson and Watt.
Watt helped usher in the most successful era in Texans' history. After the franchise had yet to make the playoffs in its first nine seasons of existence, Houston reached the divisional round in Watt's rookie season, as he had 5.5 sacks and 56 total tackles that year.
He has since continued to lead them to a ton of success, as the Texans reached the playoffs in six of nine seasons from 2011 through 2019. Watt was also one of the NFL's best defensive players in those years, earning five Pro Bowl selections and five First Team All-Pro honors. He also recorded 16 or more sacks four times and 20.5 sacks twice. Watt also won the Defensive Player of the Year award in 2012, 2014, and 2015. 
Watson, on the other hand, has given Houston precisely what it had been looking for — a franchise quarterback. After only playing in seven games in his rookie season, Watson has been one of the best quarterbacks in the NFL the past three seasons, earning three consecutive Pro Bowl selections. He also helped Houston win two AFC South titles in 2018 and 2019 and had the best year of his career on a bad team in 2020. Watson led the NFL with 4,823 passing yards in 2020 to go with 33 touchdown passes and seven interceptions. He also recorded 444 rushing yards and three rushing touchdowns.
Deshaun Watson is unhappy with his team
The Texans hired a new general manager in Nick Caserio, and after the hiring, reports came out about Waston being unhappy with how the process went, according to ESPN. He reportedly found out on social media that the team had hired Caserio.
He has since had a couple of cryptic tweets, and Texans chairman and CEO Cal McNair has seemingly tried to repair the relationship as much as possible. According to ESPN, McNair has connected with Watson through text and has said he wants Watson to be involved in the process of finding the team's next head coach. He has also accepted responsibility, to a degree, while talking to the media.
"Change is hard and we're going through change and I accept everything hasn't gone perfectly," McNair said, according to ESPN. "It's just hard and we're working through it. If players, media and fans are upset, that's on me and I'll apologize for my actions or communications that have created mistrust and I accept those team's and fan's frustrations."
However, on Saturday, ESPN's Adam Schefter said this on NFL Countdown, according to 247Sports: "[Watson] is one unhappy camper and has no plans to be with the Houston Texans anytime soon — if ever."
Now, while Watson is certainly unhappy, things for the Texans could potentially get even worse soon.
The Houston Texans could move J.J. Watt, and Watt might having something to say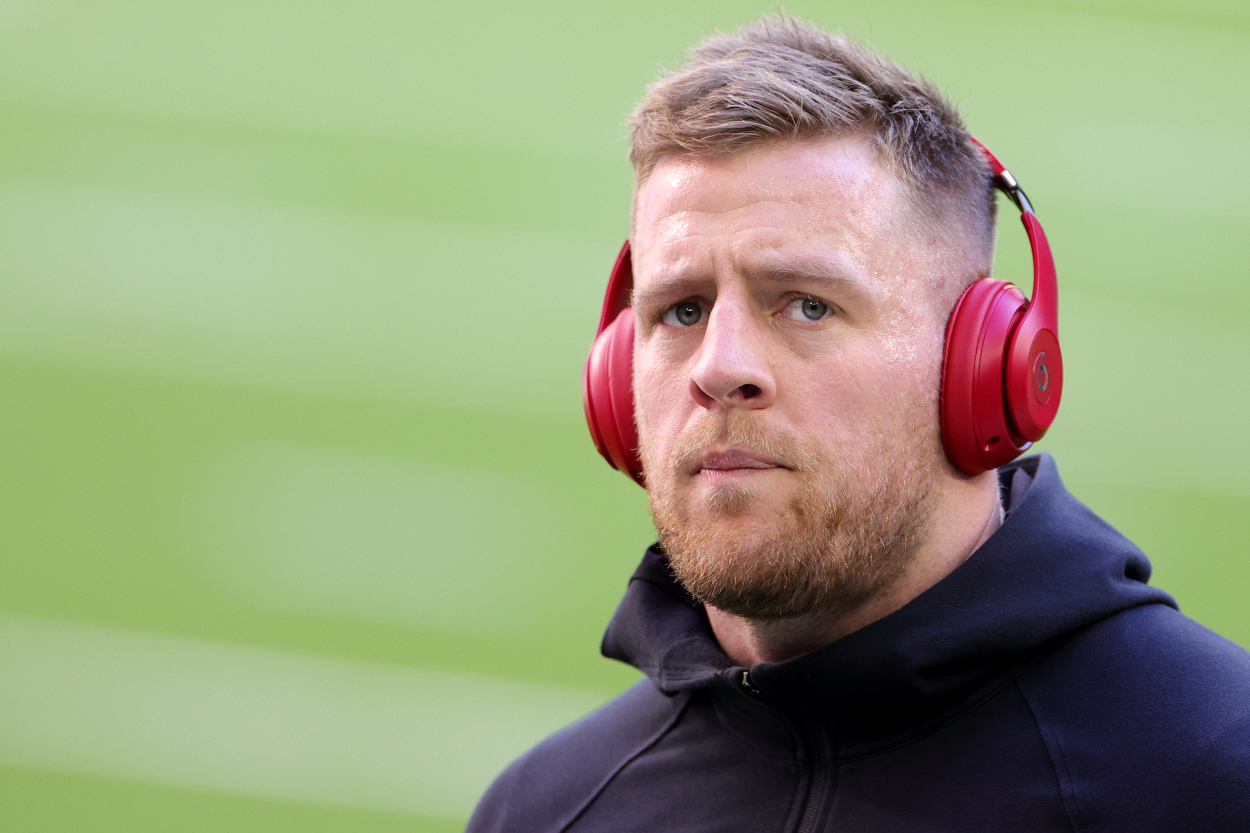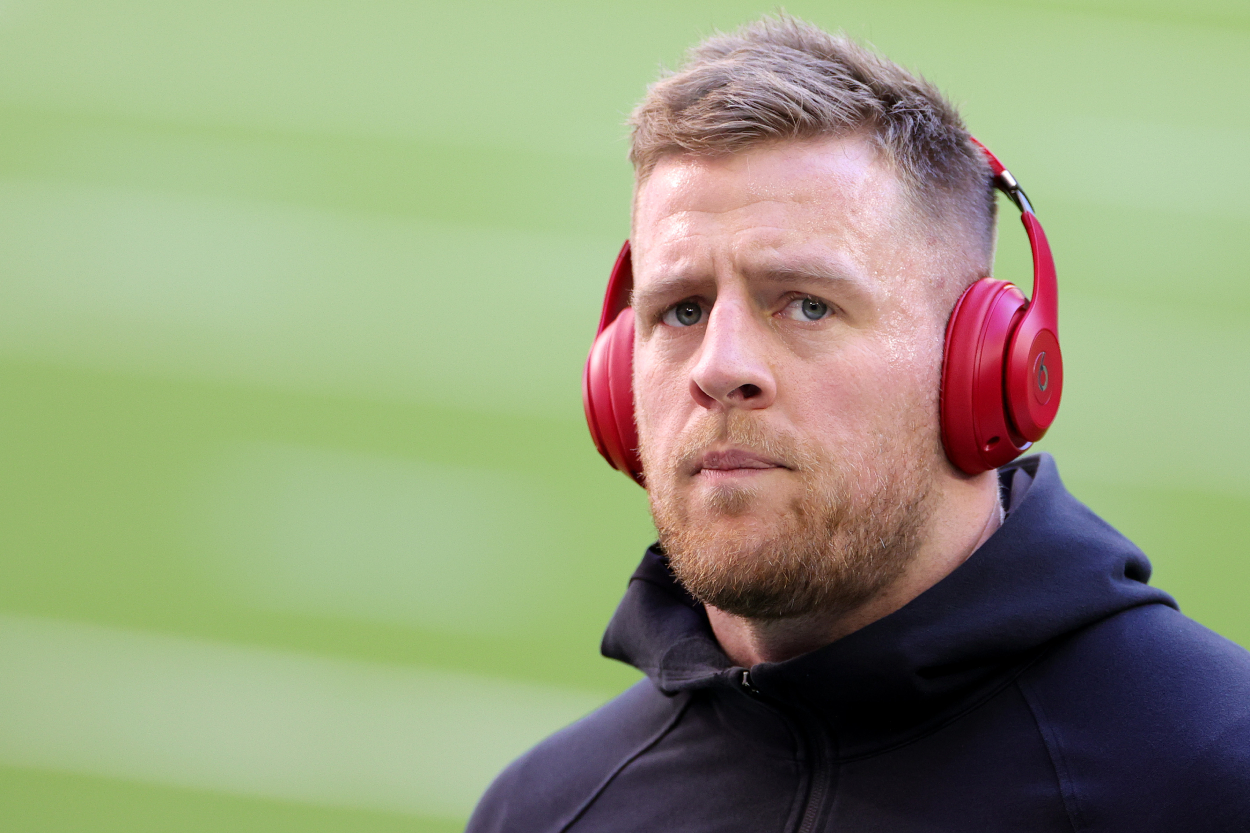 J.J. Watt has admitted to not being too sure about his future with the Texans. 
"There's a whole lot of unknowns, so we'll see what happens," Watt said on Dec. 31, according to The Athletic's Aaron Reiss. "I don't have any guarantees left in my contract, so something's gotta happen one way or another."
Now, it appears he could be on the move. John P. Lopez of Sports Radio 610 in Houston reported on Jan. 16 that "Texans are leaning toward accommodating J.J. and he'll likely be moved. And Deshaun is, in fact, legit alienated. 'Pretty much irreparable,' I'm told."
That's not all, though. Lopez also heard, "You'll hear from J.J. next."
Oh, boy. So, not only could the team be moving its two best players and one of the most important players in franchise history (Watt), but that franchise legend could potentially say something about the organization soon. Things could get ugly in Houston pretty quickly — if they haven't already.
Stay tuned.
Stats courtesy of Pro Football Reference