The Indianapolis Colts Are Going To Be Without Their $33 Million and $7.24 Million Stars
The Indianapolis Colts have been one of the hottest teams in the NFL to start the season. Other than their one bad loss to the Jacksonville Jaguars in Week 1, the Colts have looked really good in their other games against the Minnesota Vikings, New York Jets, and Chicago Bears. So far, their biggest strengths have been their offensive line and defense. However, two of their best players, who both play on each of those units, won't be playing for them in their Week 5 matchup against the Cleveland Browns — Darius Leonard and Anthony Castonzo.
Darius Leonard and Anthony Castonzo are two of the Indianapolis Colts' best players
Left tackle Anthony Castonzo has been one of the top players on the Colts for almost a decade. Indy drafted him in the first round of the 2011 NFL draft. Since then, he has started in 136 of 148 possible games for the Colts, and in recent years he has helped make Indy's offensive line one of the best in the NFL.
Indianapolis ended up rewarding him for his services this offseason too, as he signed a two-year contract extension worth $33 million. The deal made him the highest-paid left tackle in the league, according to USA Today.
Linebacker Darius Leonard, on the other hand, went to the Colts in the second round of the 2018 NFL draft. He later signed a four-year, $7.24 million deal, according to Spotrac, and has since become a star. 
Leonard earned First-Team All-Pro honors in his rookie season as he led the NFL in solo tackles with 111, and in total tackles with 163. He also had two interceptions and four forced fumbles that year. During the 2019 season, Leonard continued to dominate. He racked up 121 total tackles in 13 games, earning his first Pro Bowl selection. Leonard was also fourth in the NFL, and led all linebackers, in interceptions with five in 2019 to go with two forced fumbles.
So far this season, Leonard has 27 total tackles in four games and has helped the Colts' defense become No. 1 in the NFL as it only allows 14 points per game.
The Indianapolis Colts will be without their $33 million and $7.24 million stars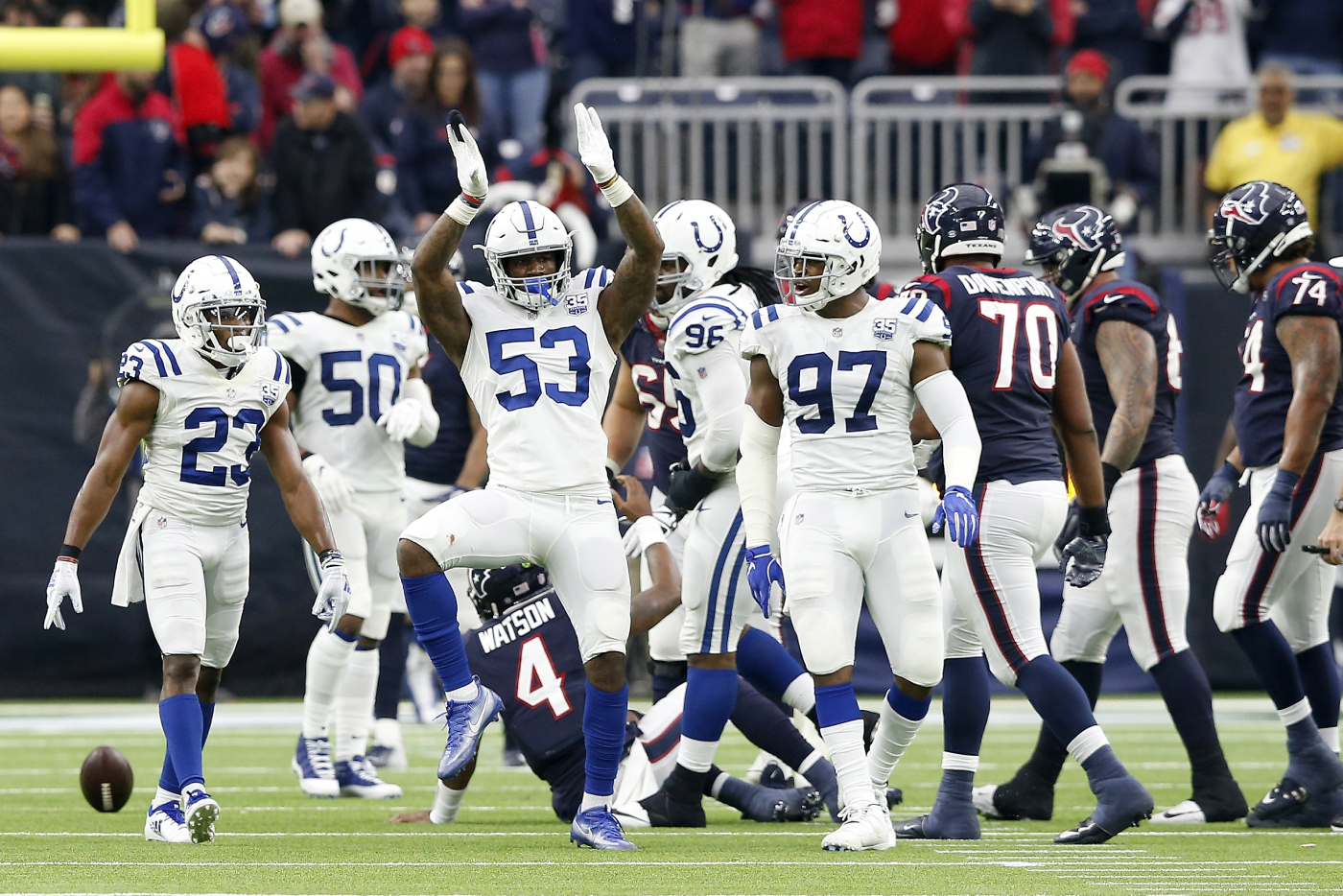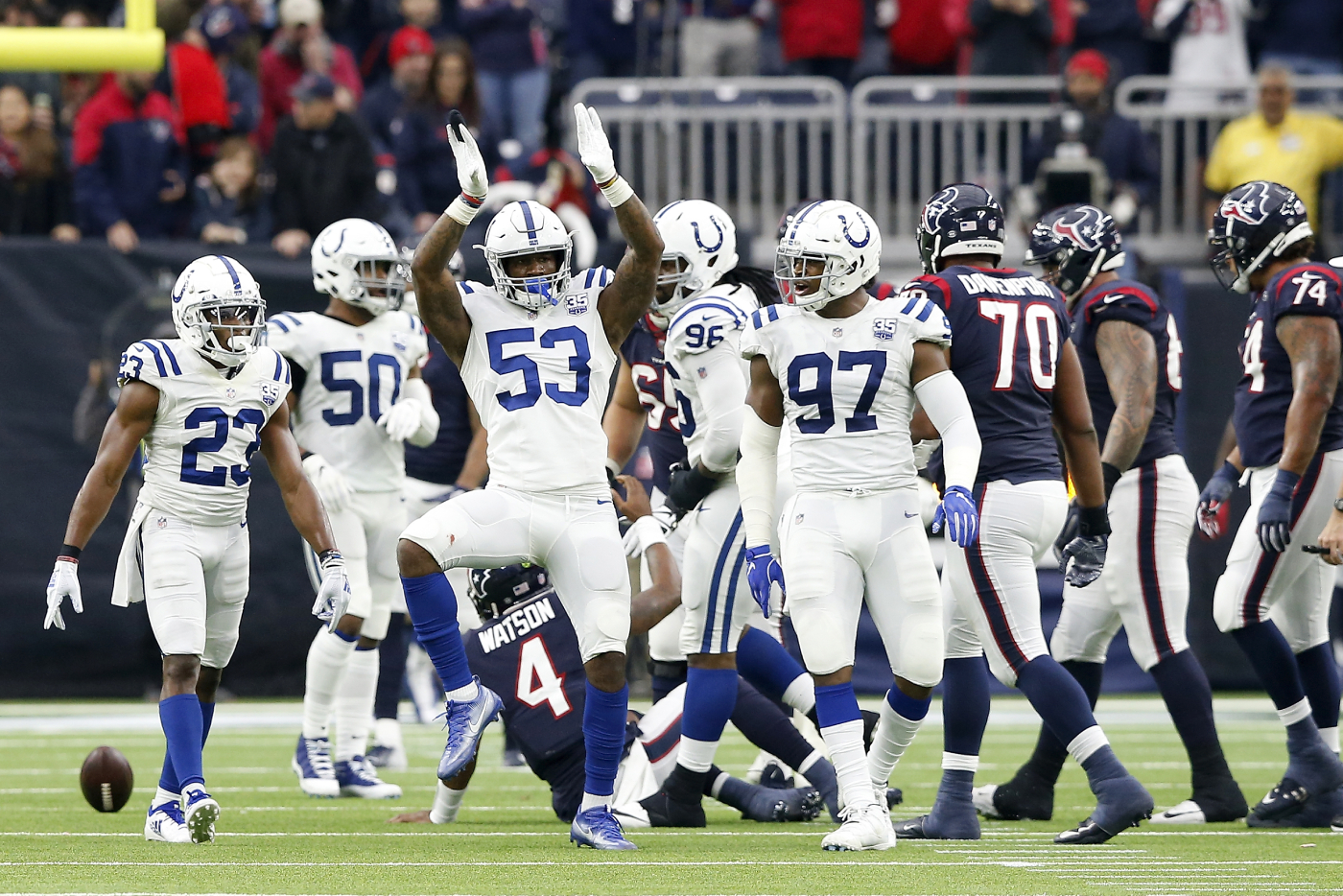 The Colts play the Cleveland Browns in Week 5 of the NFL season, as it will be a battle between two 3-1 teams. However, Castonzo and Leonard were both ruled out for the game.
According to ESPN, Castonzo suffered a rib injury in the Colts' win over Chicago. Leonard also missed the second half of the same game due to a groin injury. Neither guys practiced this week, and Colts head coach Frank Reich did not give a timetable for either of them to return.
"With Myles Garrett and what they do defensively, they move him around," Reich said, per ESPN. "I'm sure he'll switch sides. That's nothing new for him. They'll want to test out Le'Raven [Clark]. We have our plans on how we'll handle those things. We go into every week with a protection plan no matter who we're playing."
Can they still defeat the Cleveland Browns?
The Browns have gotten off to a 3-1 start, but all their wins have come against struggling teams — the Cincinnati Bengals, Washington, and the Dallas Cowboys. However, they will still be tough to defeat. 
The Browns are fourth in the NFL in points per game, as they average 31 per outing so far. This comes after they dropped 49 on the Cowboys in Week 4 too. The Browns, however, will be without star running back Nick Chubb. It will be interesting to see if the Colts' defense can continue to dominate.
Offensively for Indy, they still have one of the best offensive lines in the NFL without Castonzo, but they will go against Myles Garrett, who already has five sacks so far this year. In place of Castonzo, the Colts will start La'Raven Clark, who the Colts drafted in the 2016 NFL draft. He has appeared in 39 games in his career but has only started in 12. So, Garrett will certainly try to take advantage of his inexperience.
The Indianapolis Colts look really good so far this year, but they're about to have one of their biggest challenges of their season on Sunday.
Stats courtesy of Pro Football Reference