The Indianapolis Colts Just Suffered a Brutal Blow Due To a Cancerous Tumor
The Indianapolis Colts have one of the best teams in the NFL. However, they have recently had to deal with multiple injuries and multiple players getting placed on the COVID-19 list. Now, they have suffered another brutal blow, this time to a cancerous tumor, as Colts punter Rigoberto Sanchez recently announced that he has to get a cancerous tumor removed.
Rigoberto Sanchez has been a successful punter for the Indianapolis Colts
Rigoberto Sanchez definitely had a tall task when he joined the Indianapolis Colts. He had to fill the shoes of Pat McAfee, the two-time Pro Bowl selection and First-Team All-Pro honoree who had become a fan favorite in Indianapolis. He has done a nice job doing so, though.
In Sanchez's first season in 2017, he had a 43.1 net average and had 28 punts that landed inside the 20-yard-line. Those numbers were already comparable to McAfee's, as he only had one season with a better net average and two seasons with equal to or more inside-the-20 punts.
Sanchez has since continued to become a very valuable player for the Colts. In 2018, he had a 42.7 net average and 24 punts that landed inside the 20. Then, in 2019, he had a 41.2 net average and 22 punts that landed inside the 20. So far during the 2020 season, Sanchez has had a 41.9 net average and 15 punts that have landed inside the 20.
However, Sanchez will now miss some time.
Rigoberto Sanchez will miss time due to a cancerous tumor
Sanchez announced on Instagram on Nov. 30 that he will miss some time to get a cancerous tumor removed.
"So grateful to be surrounded by doctors that helped me catch the cancerous tumor before it spread all over my body," Sanchez wrote. "I will be getting surgery on Tuesday and I know that it will not be an easy bump on the road, but I know I have my amazing wife supporting me along with family, coaches, and friends reaching out. Unfortunately, there are things you can't control in life and this is one of them. No plans or preparation would have gotten me ready for this kind of adversity, but like I told my wife, we can't flinch. Keep striving to come back stronger than ever."
He continued: "Makes me sick that I'll have to miss some time playing beside my brothers, but I know they will hold it down."
According to ESPN, Sanchez did not take on his typical kickoff duties in Week 12 against the Tennesee Titans. The Colts will now need to find a punter to replace him while he is out.
He gets added to a list of injured Colts players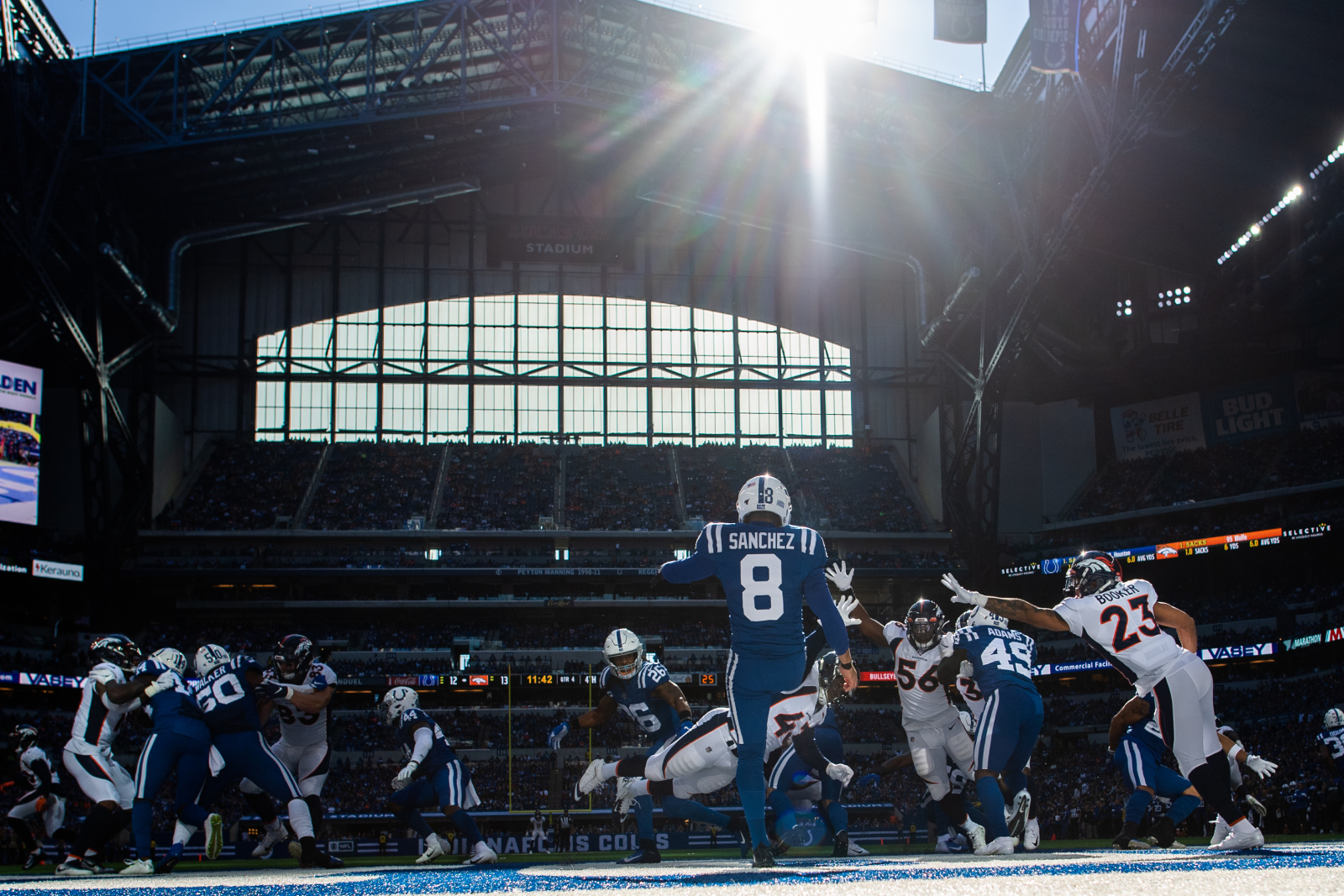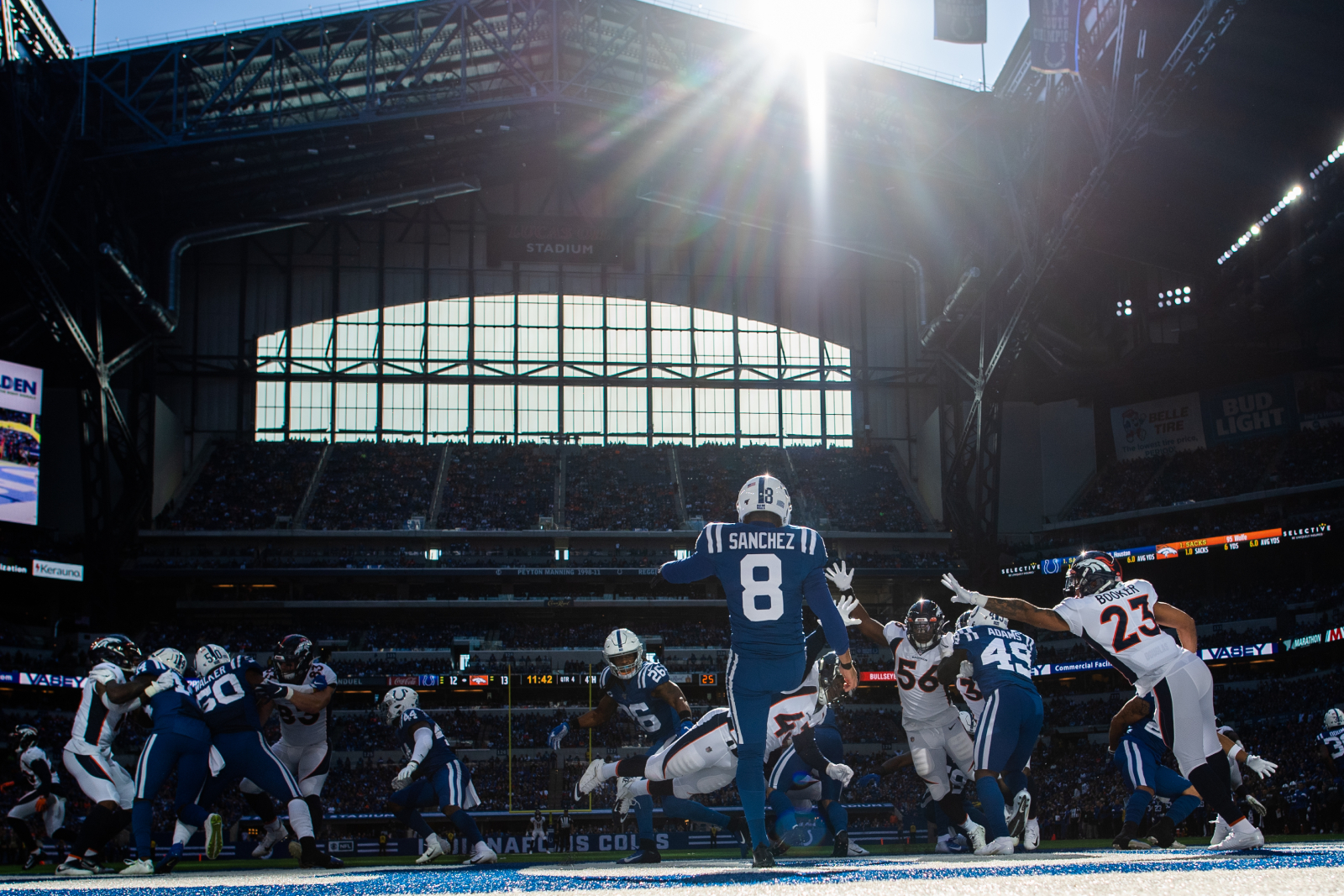 The Indianapolis Colts looked really good prior to Week 12 as two big wins over the Tennessee Titans and Green Bay Packers in back-to-back weeks helped them jump out to a 7-3 record on the year. However, they got blown out by the Titans in Week 12, and it was because they were missing several big-time players.
Running back Jonathan Taylor was on the COVID-19 list, as were defensive linemen DeForest Buckner and Denico Autry. Center Ryan Kelly also missed the game due to injury, as did linebacker Bobby Okereke. Offensive tackle Anthony Castonzo also left the game in the second quarter, according to ESPN.
The Indianapolis Colts are certainly one of the best teams in the NFL when healthy. If they can get these guys back on the field and can find a punter who can fill in nicely for Sanchez, then they have a chance to make the playoffs and go on a run in the postseason. If they don't, though, then they could miss the playoffs for the second season in a row.