The Indianapolis Colts Seem to Be Excited About Their Potential $4.7 Million Star Player
The Indianapolis Colts could be one of the most improved teams in the NFL in 2020. They will have Philip Rivers at quarterback, in addition to other guys they added on both sides of the ball like defensive tackle DeForest Buckner and rookie running back Jonathan Taylor. However, the Indianapolis Colts seems to be really excited about a guy who could end up being a bargain for them. That guy is wide receiver Parris Campbell.
Parris Campbell was a star at Ohio State
RELATED: Former Ohio State Football Coach Jim Tressel Is Still Finding Success in the Buckeye State
In college at Ohio State, Parris Cambell showed that he had potential early. He only played in four games in 2015 and only had 13 receptions in 2016. However, he had 584 kick return yards in 2016 on only 21 returns. That was good enough for a 27.8 yard-per-return average, which was No. 1 in the Big Ten that season.
Campbell then had a slightly larger role in the offense in 2017. He caught 40 passes for 584 yards and three touchdowns. However, he was a star for the Buckeyes in 2018. Campbell caught 90 passes in 2018 for 1,063 yards and 12 touchdowns.
His 90 catches in 2018 were No. 8 in the NCAA and No. 2 in the Big Ten. Campbell's 12 receiving touchdowns were No. 1 in the Big Ten.
Campbell's potential led to the Indianapolis Colts selecting him in the 2019 NFL draft.
Dealing with injuries on the Indianapolis Colts
RELATED: Philip Rivers Drives a 2008 Ford F-250 Despite Making Over $215 Million in His Career
The Indianapolis Colts selected Campbell pretty early in the 2019 NFL draft as he went to them in the second round. However, Campbell dealt with injuries during his rookie season on the Colts. This limited him to only playing in seven games in 2019.
Campbell showed a little promise in some of those games as he had five catches for 53 yards in Week 9 against the Pittsburgh Steelers. He also had a touchdown catch in Week 2 against the Tennessee Titans. Campbell only finished with 18 catches for 127 yards and one touchdown on the season, though.
Despite not getting much time on the field last season, Indianapolis Colts head coach Frank Reich seems to be excited about Campbell.
Reich is excited about Campbell, who could end up being a bargain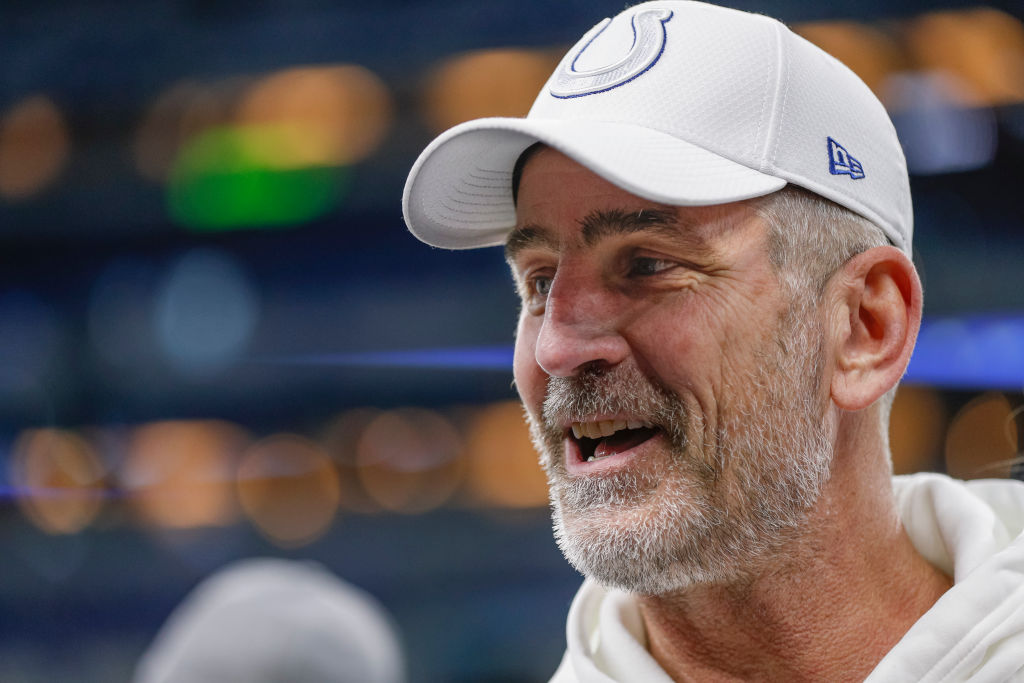 RELATED: The Indianapolis Colts Could Lose One of Their Top Players over $7 Million
Indianapolis Colts head coach Frank Reich spoke to the media this week, and he seems to be pretty excited about Parris Campbell and his potential. 
"I'm super pumped about Parris and where the upside is," Reich said, according to 107.5 The Fan. "We didn't get to see him enough (last year). He was hurt a lot. I'm proud of the way Parris has been handling the offseason. He's been doing everything possible. He's working out hard. I'm staying very much in touch with him, and with the trainers and what he's doing and watching that whole process unfold. He's really determined."

Frank Reich
Campbell certainly has the potential to be great. His college teammate Terry McLaurin did not have nearly as impressive of stats as Campbell did at Ohio State. McLaurin, however, almost gained 1,000 receiving yards for the Washington Redskins last year in his rookie season.
If Campbell can be a star, then he will be a bargain for the Indianapolis Colts. Being a second-round pick, his deal with the Colts is a four-year deal, worth $4.7 million, according to Spotrac. Campbell will get paid only $712,088 this season, Spotrac estimates, and will just have a $1.085 million cap hit. The total cash he will get paid in 2020 ranks 166th among receivers in the NFL, according to Spotrac. His cap hit ranks 88th among receivers.
This all means that if Campbell can have a nice year this year, the Colts will definitely have a bargain. He could potentially be one of the best bargains in the league. Campbell will, however, have to stay healthy and will have to actually prove it on the field. Time will tell if he can ultimately bounce back from a disappointing rookie season. He certainly has the potential to do it, though.
All stats courtesy of Sports Reference and Pro Football Reference