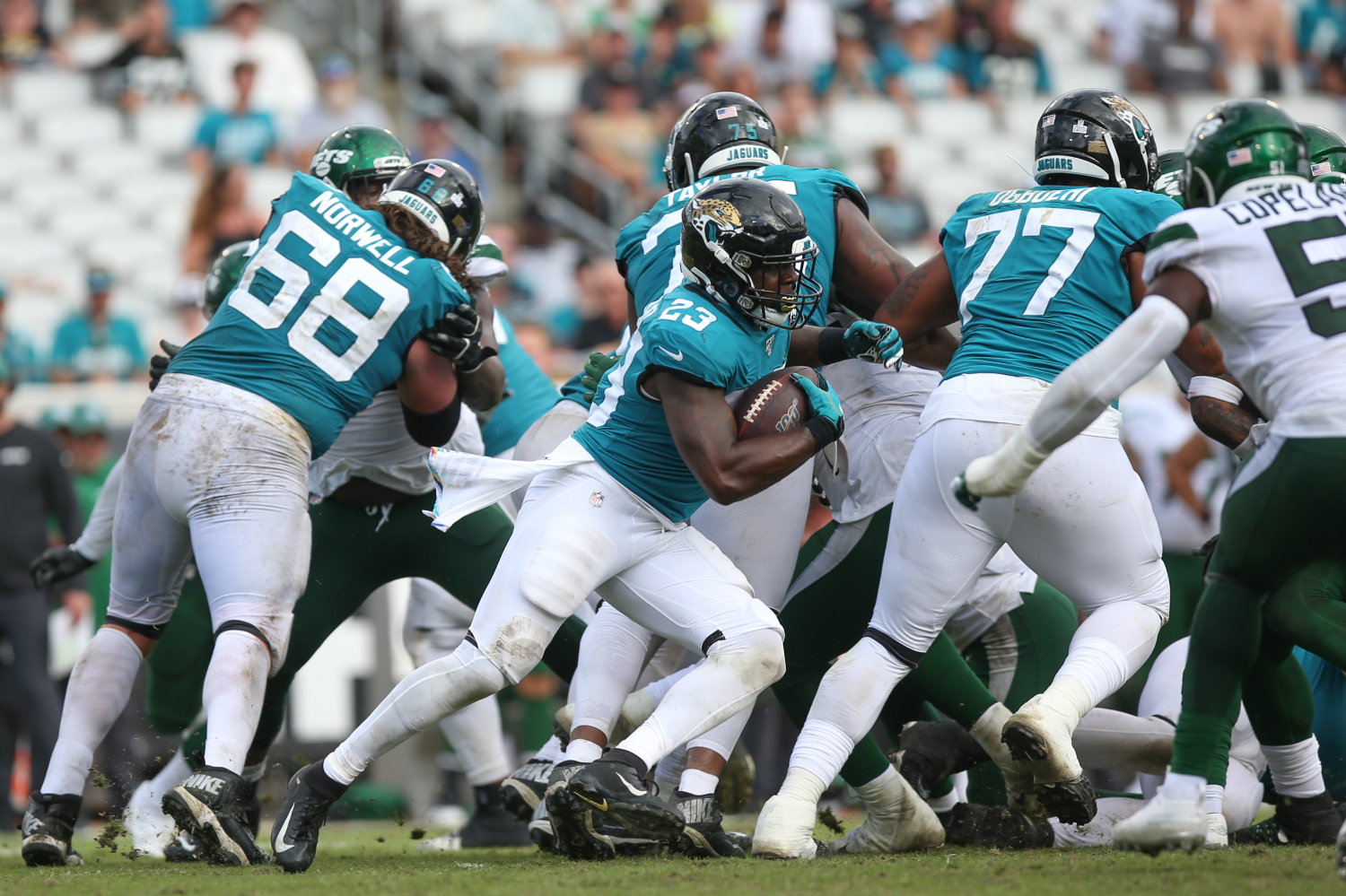 The Jacksonville Jaguars Just Suffered a Tragic COVID-19 Blow
Many NFL players have been hit by COVID-19. The Jacksonville Jaguars, though, have a player who has arguably been hit the hardest.
COVID-19 has affected many NFL teams and many NFL players. Majority of the players, though, have bounced back pretty quickly. However, one player in particular for the Jacksonville Jaguars, has not. That player is running back Ryquell Armstead, who was supposed to have a significant role in the Jaguars' offense this season. COVID-19 has hit Armstead harder than most NFL players, though, and it doesn't appear that he will even get a chance to play this season.
Ryquell Armstead was a talented running back in college
Armstead played college football for Temple, and he ended up being a pretty nice running back for the Owls.
After running for just 191 yards and two touchdowns in 2015, Armstead had a breakout year in 2016. He ultimately ran for 919 yards and 14 touchdowns. Temple was pretty good as a team in 2016, too, as they went 10-4 and played in the Military Bowl against Wake Forest.
Armstead then did not have as great of a year in 2017. He ran for 604 yards and five touchdowns on the exact same number of carries (156) as the year before. His yards-per-attempt average also went from 5.9 to 3.9.
However, in 2018, Armstead was a star again. He gained 1,098 yards and ran for 13 touchdowns for the Owls in his final college season. Temple ultimately went 8-5 and played Duke in the Independence Bowl.
He was supposed to play a vital role in the Jacksonville Jaguars' offense
Armstead showed off his speed at the 2019 NFL scouting combine, as he ran a 4.45 40-yard dash, per NFL.com. The Jacksonville Jaguars then ultimately drafted him in the fifth round of the 2019 NFL draft.
During the 2019 season, Armstead played behind former No. 4 overall pick Leonard Fournette. He ran it just 35 times in 2019 for 108 yards. He also caught 14 passes for 144 yards and two touchdowns.
Prior to the 2020 NFL season, though, after not getting any serious trade offers, the Jaguars waived Fournette on Aug. 31. This move meant that Armstead was probably going to play a key role in the Jaguars' offense in 2020 and maybe even become the team's lead running back.
However, COVID-19 has sadly thrown Armstead's entire season away.
Ryquell Armstead's season is over because of COVID-19 complications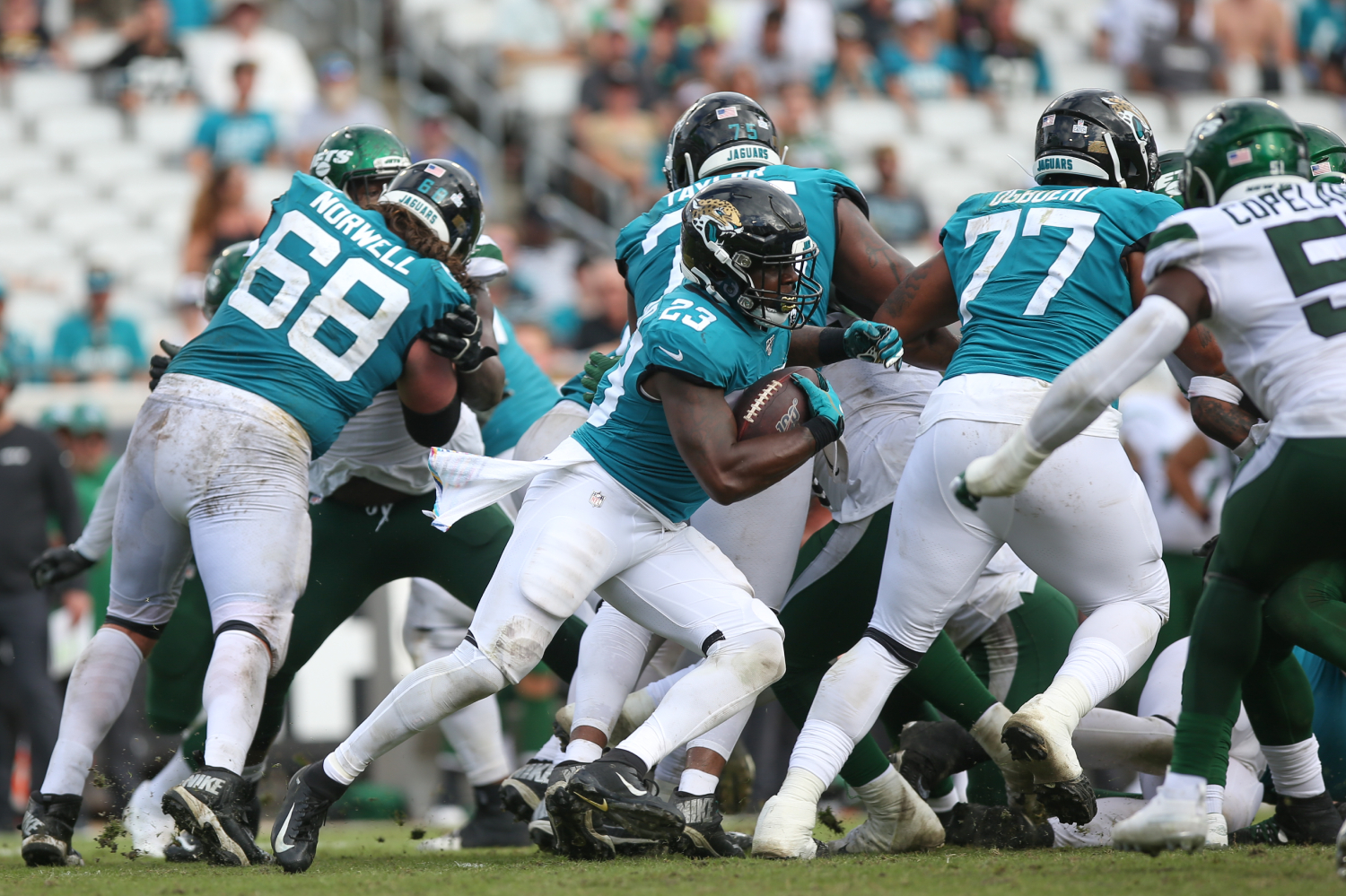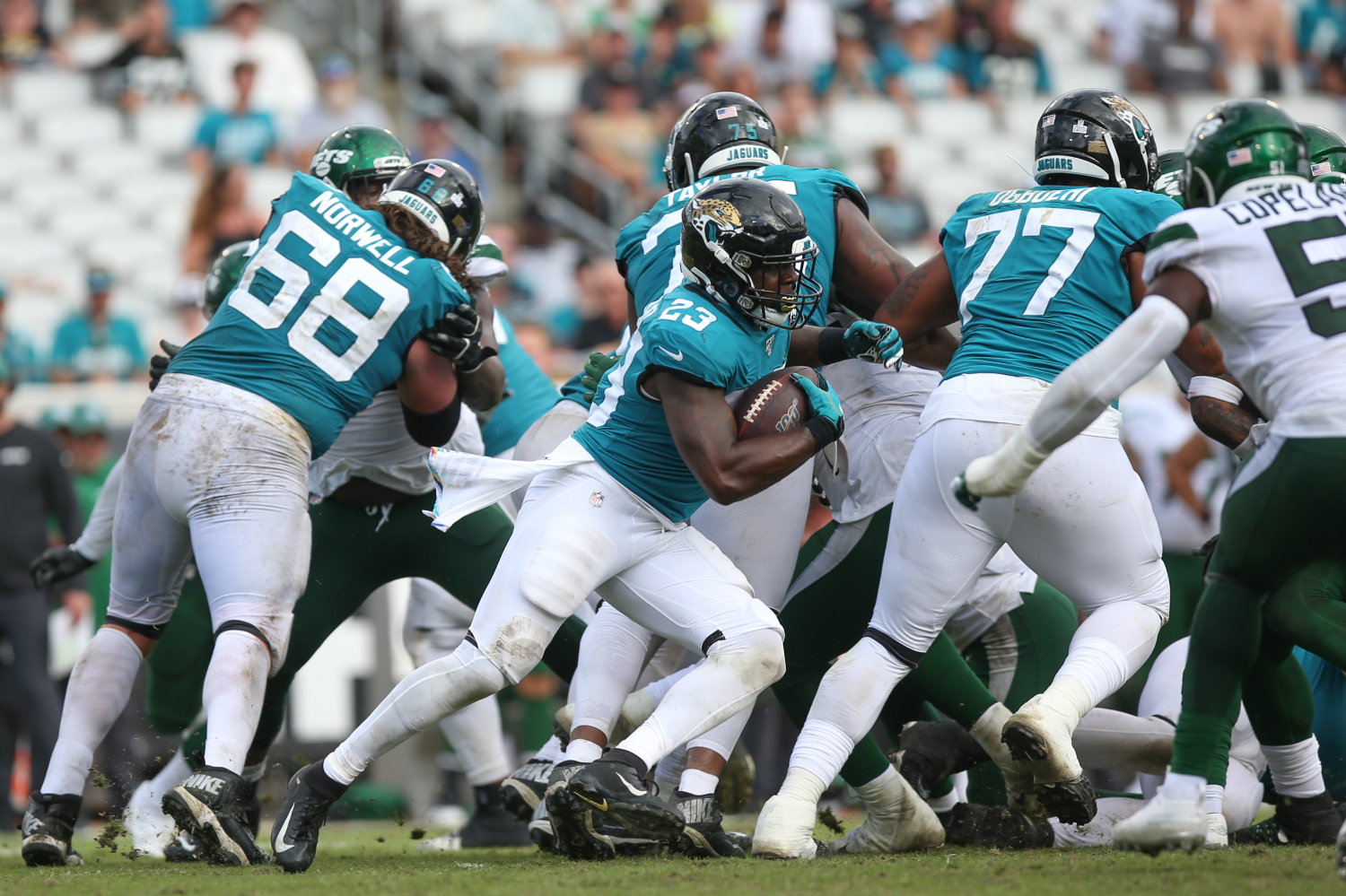 According to ESPN, Armstead is not expected to play for the Jacksonville Jaguars again this season due to symptoms he has suffered while battling COVID-19.
He has been hospitalized twice and has suffered from multiple complications that have to do with the virus. This includes significant respiratory issues.
The Jaguars had placed Armstead on the reserve/COVID-19 list twice this year. The second time came during the first week in September, per ESPN.
While COVID-19 has sadly hurt Armstead's chances at having a breakout campaign with the Jaguars, his absence has allowed rookie running back James Robinson to become a star in Jacksonville. Robinson has run for 481 yards on 4.5 yards per attempt so far this season. He has also caught 27 passes for 225 yards and has scored six rushing/receiving touchdowns.
The Jaguars, as expected, have not been very good this year. They are 1-6 so far and are 26th in the NFL in points per game with 22.
Hopefully, for Armstead, he can come back at full strength next season, and he is expected to do so, according to ESPN. If he can, then he and Robinson can become a dynamic duo in the Jacksonville Jaguars' backfield and can make their offense much more competitive.
Stats courtesy of Sports Reference and Pro Football Reference