The Jacksonville Jaguars Might Have an Awful Plan To Replace Leonard Fournette
After only three seasons, Leonard Fournette and the Jacksonville Jaguars have officially parted ways. Fournette had some decent seasons in Jacksonville, but the team ultimately waived him recently, which led to Fournette signing with the Tampa Bay Buccaneers. While Fournette now has a new team, the Jaguars must try to figure out who they want to take his place in the backfield.
Well, it looks like they have maybe figured out a plan to replace him, but it's not the greatest of options.
Leonard Fournette played for the Jacksonville Jaguars for three seasons
Fournette was a really talented running back in college at LSU. His play ultimately led to the Jacksonville Jaguars selecting him with the fourth overall pick in the 2017 NFL draft.
In 2017, Fournette had a nice rookie season. He ultimately ran for 1,040 yards and nine touchdowns in 13 games. He also caught 36 passes for 302 yards and a touchdown. The Jaguars were an excellent team that season too, as they went 10-6 and ended up going to the AFC Championship Game, where they only lost 24-20 to the New England Patriots.
The 2018 season did not go as well for Fournette and the Jaguars, though. He only played in eight games due to injuries, and because of a suspension after he got into a fight during a game against the Buffalo Bills, according to Bleacher Report. Fournette ultimately ran for 439 yards and five touchdowns in those games, and the Jaguars went 5-11.
Fournette then came back during the 2019 season and had a pretty nice bounce-back year. He ran for 1,152 yards and three touchdowns in 15 games. He also caught 76 passes for 522 yards. The Jaguars were still not a good team, though, as they ultimately went 6-10.
They waived him right before the 2020 NFL season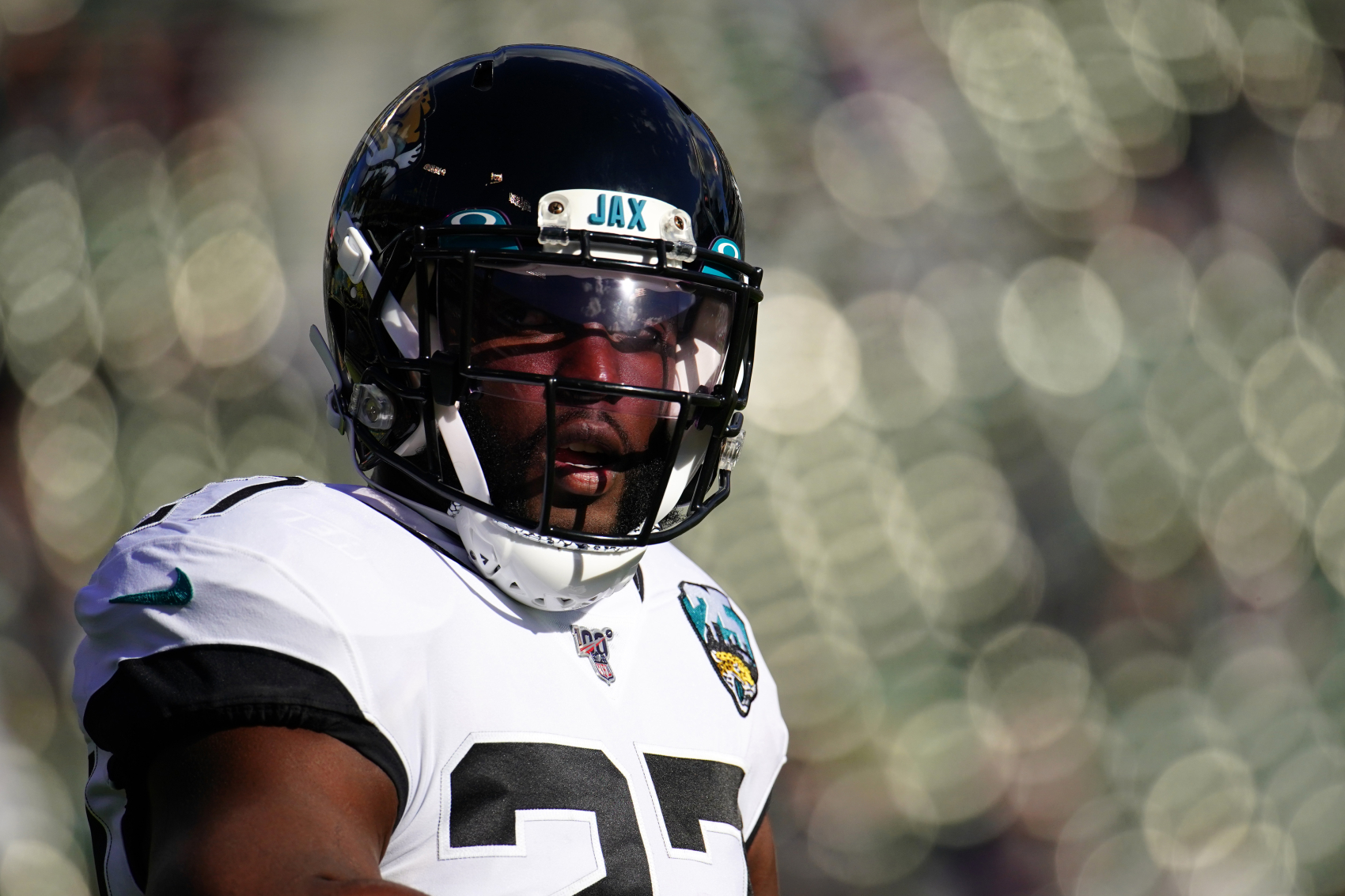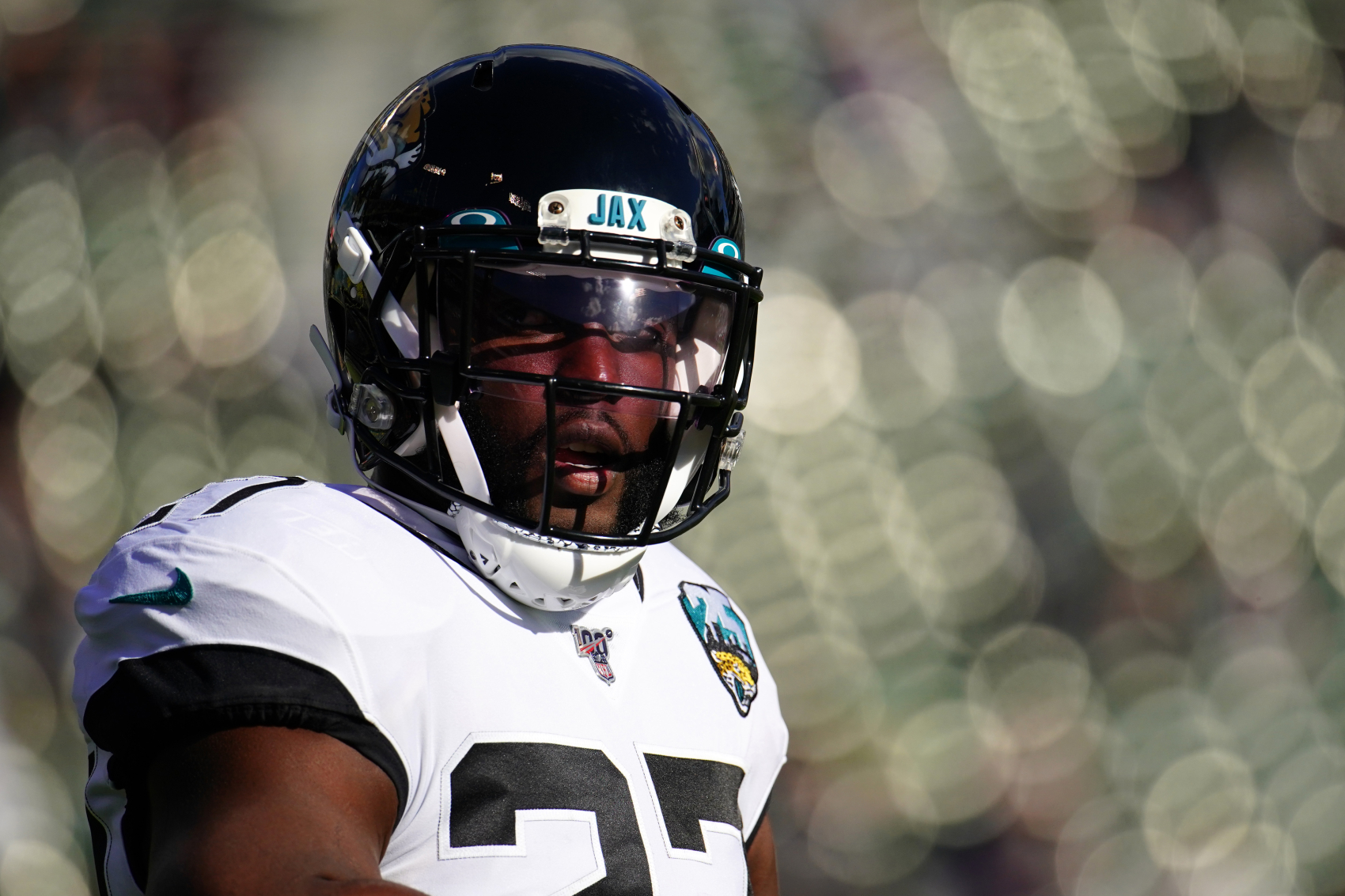 Earlier this offseason, the Jaguars didn't pick up Fournette's fifth-year option. The team then pursued a potential trade but didn't get any serious offers, according to ESPN. Jacksonville then waived him on Aug. 31.
"We have been through some ups and downs but y'all have had my back through it all," Fournette wrote to Jaguars fans on Twitter, per ESPN. "You have my deepest respect and appreciation."
The move then ultimately led to Fournette signing with the Tampa Bay Buccaneers, as he joins Tom Brady and one of the most explosive offenses in football.
"When you can get a player of that caliber — I got great reviews from people that know him and who have coached him — he'll fit right in, and we'll see what role happens and how fast it can happen," Buccaneers head coach Bruce Arians said of Fournette, per ESPN.
The Jaguars might have an awful plan to replace Fournette
While Fournette has his new team, the Jaguars are looking for his replacement. One player that they are reportedly considering would ultimately be a pretty massive downgrade from Fournette.
According to NFL.com, former Atlanta Falcons running back Devonta Freeman is visiting Jacksonville. Freeman has ultimately held off on signing for months as he wants a particular contract, and it was reported that he might even sit out the 2020 season. He reportedly turned down a one-year, $4 million offer from the Seahawks in May.
If Freeman does, in fact, want a lot of money from the Jaguars, they might want to think hard about signing him. Yes, he earned two Pro Bowl selections in 2015 and 2016, rushing for a little over 1,000 yards each of those seasons. However, after running for 865 yards in 14 games in 2017, he only played in two games in 2018. Last season, he ran for a mediocre 656 yards in 14 games, averaging 3.6 yards per carry.
Being that the 2020 NFL season is about to start, the Jaguars might just be short of options, but going from a guy who averaged 4.3 yards per carry last season (Fournette) to one that averaged 3.6 is not the best move to help your team win.
If they are trying to tank this year, though, it could potentially be the perfect move.
Stats courtesy of Pro Football Reference