The LA Clippers Might Be Forced To Say Goodbye To Their $8 Million Standout
The LA Clippers had one of the more disappointing postseason performances in recent memory in 2019-20 as they were bounced in the second round of the NBA playoffs. This happened even though they had incredible players and were the favorites to come out of the Western Conference in many experts' eyes. The LA Lakers ultimately won it all, though, and have since pretty much won the entire offseason, while the Clippers have just made some quiet moves. However, they could soon make a big move by trading their $8 million standout, Lou Williams.
Lou Williams has become an NBA star
Lou Williams was a second-round pick in the 2005 NBA draft and has ultimately become a star in the league. After not getting much playing time at all in his first two seasons, Williams became a great role player for the Philadelphia 76ers in 2007-08. He scored 11.5 points per game in 2007-08 and then 12.8 in 2008-09.
Williams then continued to improve with the 76ers and Atlanta Hawks from 2009-10 through 2012-13, as he averaged 14.2 points per game combined in those years and shot 35.4% from 3-point range.
However, after a down year numbers-wise in 2013-14 with the Hawks, Williams has since become an excellent scorer. He averaged 15.5 points per game in 2014-15 with the Toronto Raptors, which helped him earn his first Sixth Man of the Year award. He then averaged 15.3 points per game for the LA Lakers in 2015-16.
Then, during the 2016-17 season, Williams averaged 17.5 points per game for the Lakers and Houston Rockets before becoming a top scoring option on the LA Clippers in 2017-18. Williams averaged 22.6 points per game and 5.3 assists that season and won his second Sixth Man of the Year award.
Williams then won his third Sixth Man of the Year award in 2018-19, as he averaged 20 points per game and 5.4 assists. Then in 2019-20, Williams was a top player on one of the NBA's best teams. The Clippers went 49-23, earned the No. 2 seed in the Western Conference, and Williams averaged 18.2 points per game. He also averaged a career-high 5.6 assists.
The LA Clippers are coming off a disappointing playoff performance
Despite the Clippers earning the No. 2 seed in the Western Conference, and despite them having incredible players in Kawhi Leonard and Paul George, as well as Lou Williams and Montrezl Harrell, the Clippers lost in the 2019-20 Western Conference Semifinals to the Denver Nuggets. This came after they led 3-1 in the series, too.
Additionally, Harrell, who won the Sixth Man of the Year award in 2019-20 after averaging 18.6 points per game and 7.1 rebounds, has since left and signed with the Clippers' biggest competition in the Western Conference — the LA Lakers.
The Clippers haven't just sat there, though. They signed Serge Ibaka to a two-year, $19 million deal, according to Sports Illustrated. They also acquired Luke Kennard via trade. However, could they soon trade away one of their stars in Lou Williams?
The LA Clippers could trade Lou Williams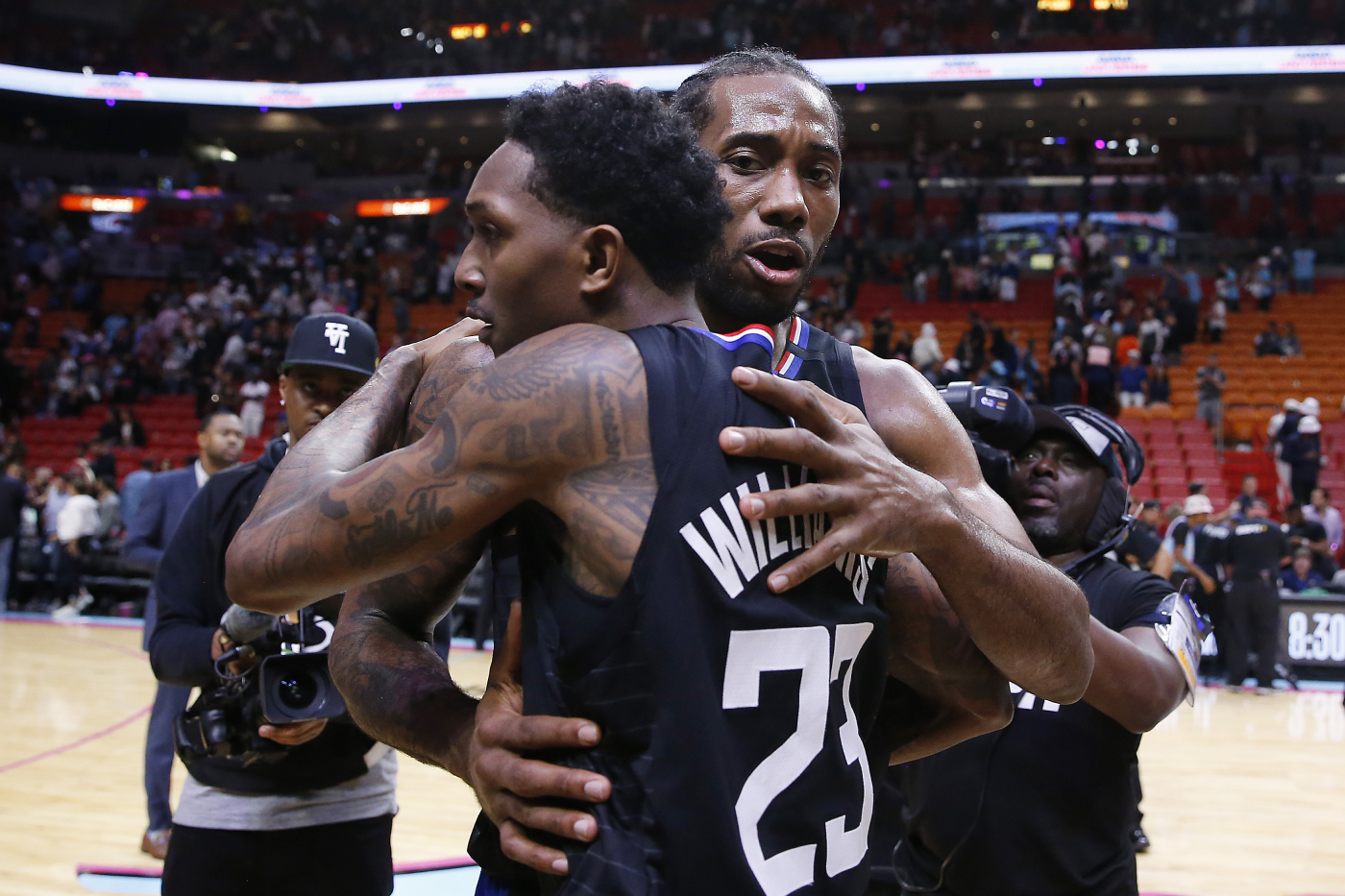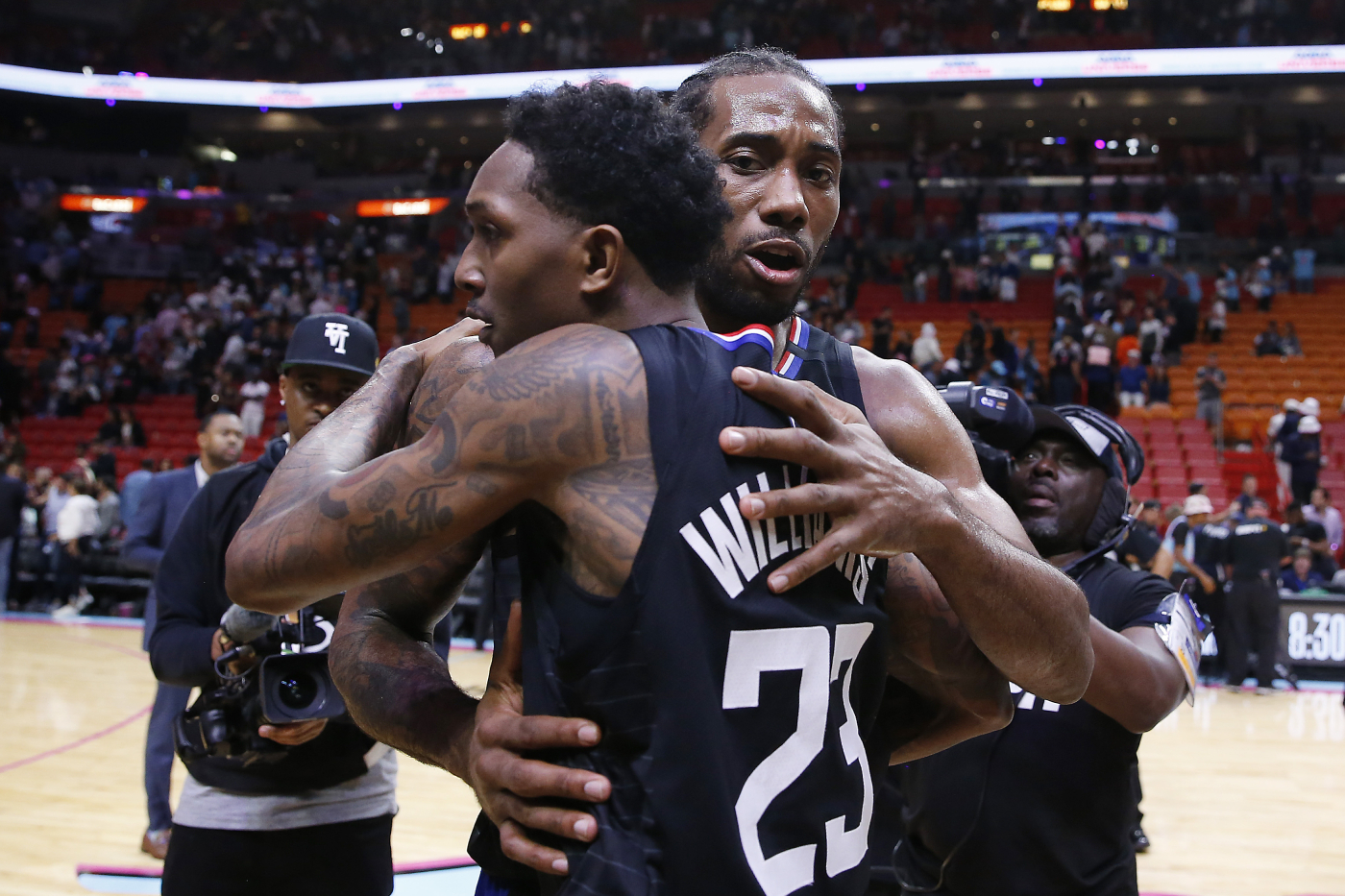 The Clippers reportedly want to get a fresh start after blowing that 3-1 lead in the Western Conference Semifinals. This could ultimately force them to trade away Lou Williams, who has one year and $8 million left on his contract, per Spotrac.
Marc Stein of The New York Times recently wrote this in his newsletter, Marc Stein On Basketball.
"They went into the off-season determined to make dramatic chemistry changes after a humbling second-round playoff exit to Denver," Stein wrote. "The additions of Ibaka and Luke Kennard (via trade with Detroit) are just the beginning; many rival teams also expect the Clippers to trade Lou Williams in their quest to create a fresh-start environment after they blew a 3-1 series lead to the Nuggets."
It's hard to say what the Clippers would get in return for Williams, but this would be a massive move. The Clippers had four players who scored over 18 points per game last season, and they already lost one of those guys (Harrell) to the Lakers. Trading Williams away would leave them without two of their top four scorers from last season. Maybe they would be able to get a dynamic player in return, though?
There have already been a ton of moves this NBA offseason, but it appears that the moves aren't even close to wrapping up yet.
Stats courtesy of Basketball Reference