The LA Lakers Could Still Add a Former All-Star Big Man
The LA Lakers have already drastically improved their roster from last year's championship-winning team. The Lakers have lost a couple of guys like Dwight Howard and Rajon Rondo, but they have added other big-time players like Dennis Schroder and Montrezl Harrell, as well as Wesley Matthews. However, they might not be done yet. The Lakers could still add a former All-Star big man in Marc Gasol.
The LA Lakers still need another big man
Last season, Dwight Howard proved to be pretty valuable to the Lakers during their championship run. His size on defense was really big for LA, as he averaged 1.1 blocks per game in the regular season. Offensively, he still had some nice performances to help out LA, too, as he averaged 7.5 points per game and 7.3 rebounds in 18.9 minutes.
However, Howard shocked everyone by agreeing to a deal with the Philadelphia 76ers, which created a hole on the Lakers' roster. Soon after Howard signed with the 76ers, though, the Lakers themselves then shocked the entire NBA world when they agreed to a deal with the reigning Sixth Man of the Year, Montrezl Harrell. This was a great move for LA, as he averaged 18.6 points per game and 7.1 rebounds for the LA Clippers last season. He is a significant upgrade offensively over Howard.
This still, however, doesn't entirely fill the void that Howard has left. Harrell is listed at only 6 feet, 7 inches. He doesn't give his teams the towering presence in the post defensively like Howard does, as he is listed at 6 feet, 10 inches but is potentially even taller than that.
So, could the Lakers add another big man to fill that void in the post left by Howard?
Marc Gasol has had a great NBA career
The Lakers actually drafted Marc Gasol in the second round of the 2007 NBA draft. He still played in Spain in 2007-08, though, and then got dealt to the Memphis Grizzlies for his brother, Pau Gasol.
Marc ended up becoming a star with the Grizzlies. Through his first six seasons in Memphis, which started in 2008-09, Marc earned one All-Star selection and a Defensive Player of the Year award, as he averaged 13.5 points per game, 7.9 rebounds, and 1.5 blocks in those seasons. The Grizzlies were great during those years, too, as they reached the Western Conference Finals in 2012-13. They also ultimately made the playoffs in each season from 2010-11 through 2016-17.
Individually, though, Gasol really took a big step production-wise in 2014-15, when he averaged 17.4 points per game, 7.8 rebounds, and 1.6 blocks. This helped him earn his second All-Star selection, too. Then, after averaging 16.6 points per game and seven rebounds in 2015-16, Gasol earned another All-Star selection in 2016-17. He averaged 19.5 points per game, 6.3 rebounds, and 1.3 blocks that year. 
He also started shooting more 3-pointers in that season. His average 3-point attempts per game had never been over 0.2 in a season prior to that, but in 2016-17 he shot 3.6 long-range attempts per game and made 38.8% of those shots.
Gasol had another nice year with the Grizzlies in 2017-18. He averaged 17.2 points per game, 8.1 rebounds, and 1.4 blocks. He got traded to the Toronto Raptors during the 2018-19 season, though, and has been there since then. Gasol ended up being pretty valuable during the Raptors' championship run in 2018-19, too. He averaged 9.4 points per game, 6.4 rebounds, and 1.1 blocks in the playoffs.
Last season in Toronto, Gasol averaged 7.5 points per game and 6.3 rebounds in a career-low 26.4 minutes.
Marc Gasol could still join LeBron James and the LA Lakers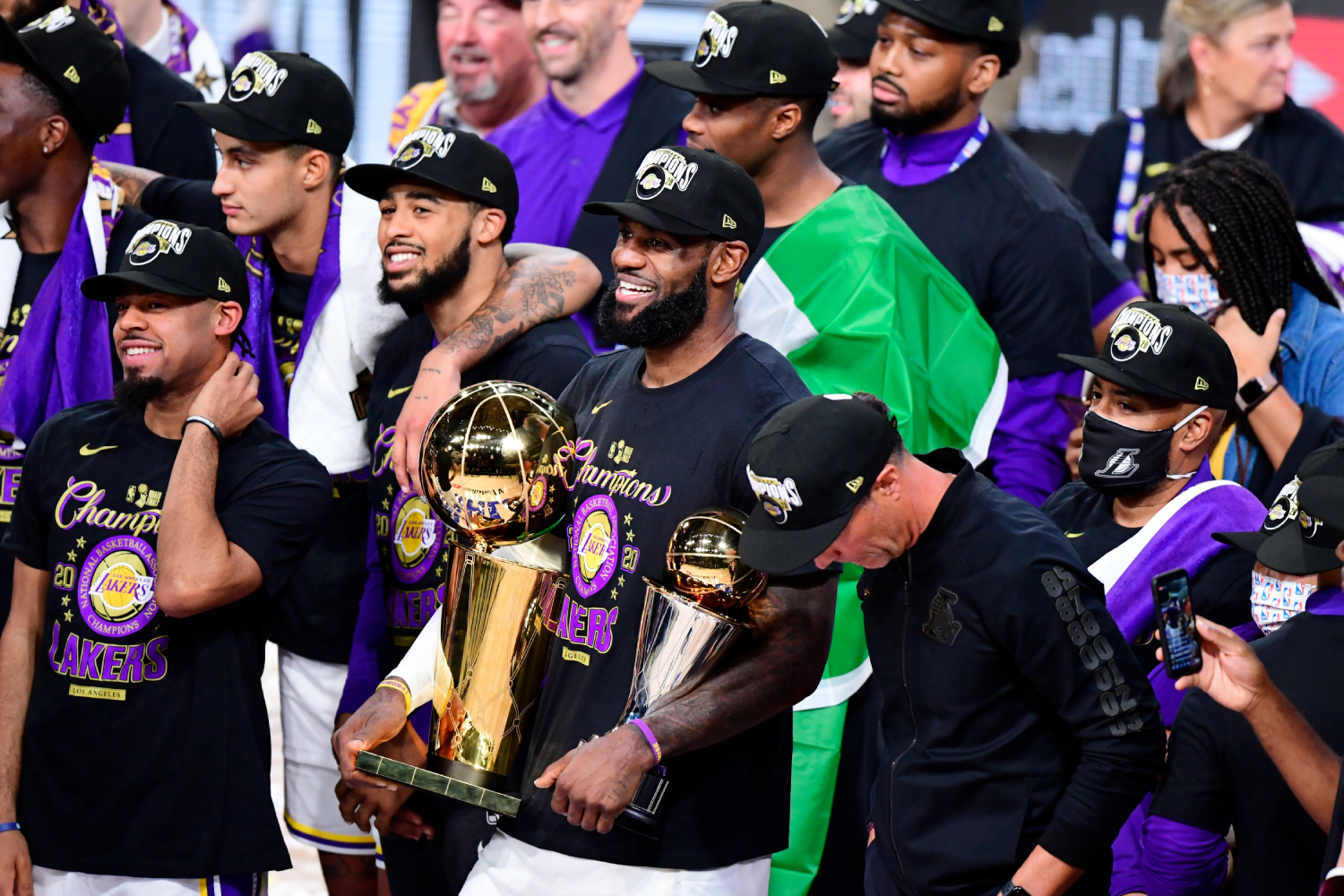 Despite all of the moves that the Lakers have already made, and despite the fact that they still need to sign Anthony Davis, the Lakers could still add Marc Gasol.
Marc Stein of the New York Times reported on Nov. 20 that Gasol had emerged as a target for the Lakers to fill the void left by Howard. He then tweeted, though, after the Harrell news, that the Harrell signing "naturally ends the pursuit of any other bigs."
However, on Nov. 21, Stein reported that the Lakers appear to still be searching for one more big man, and Gasol could be an option. It could just be tough financially.
"The Lakers also seek one more big man, league sources say, but they face much tougher financial constraints in the chase for Gasol after signing Montrezl Harrell away from the Clippers and re-signing Kentavious Caldwell-Pope," Stein tweeted.
It could be hard for the Lakers to sign Gasol, but the move would be huge if they can. They would fill a void defensively, which would mean that they have truly improved across the board this offseason. They haven't gotten weaker in any area.
The Lakers might already be the favorites for next season. If they add Marc Gasol, though, watch out.
Stats courtesy of Basketball Reference