The LA Lakers Recently Made a Genius Move To Ensure That They Could Re-Sign a Key Player
The LA Lakers have made a ton of moves this offseason to help make them the favorites to repeat as NBA champions. However, one of their more genius moves so far led to them bringing back a key player from last season's championship team. The Lakers ultimately showed how smart their front office truly is by the move they made to ensure that they could bring back Markieff Morris.
Markieff Morris was a valuable piece to the Lakers' championship-winning team
Markieff Morris has been a solid player throughout his NBA career. After a few decent years to start his career, Morris had a couple of nice years with the Phoenix Suns. He averaged 13.8 points per game in 2013-14 and 15.3 points per game to go with 6.2 rebounds in 2014-15.
Morris then played well for Washington Wizards, Oklahoma City Thunder, and Detroit Pistons over the next few seasons. He averaged as many as 14 points per game and 6.5 rebounds for the Wizards in 2016-17. However, after averaging 11 points per game in 44 games for the Pistons last season, Detroit ultimately waived him and he signed with the LA Lakers.
Morris didn't consistently put up big numbers while playing for the Lakers. He still meant a lot to their championship run, though. After the Lakers fell behind 1-0 to the Houston Rockets in the Western Conference Semifinals, Morris scored 16 points on four-of-five 3-pointers to help the Lakers win in Game 2. He also scored 16 points and made four-of-four 3-point shots in Game 5 to help clinch the series.
Additionally, in Game 3 of the NBA Finals, Morris had another big game, as he scored 19 points and pulled down six rebounds. He also made 5-of-his-11 shots from 3-point range.
On Nov. 23, Shams Charania of The Athletic reported that Morris is returning to the Lakers on a minimum deal.
LA recently added Marc Gasol
The Lakers have made a lot of moves this offseason to try and repeat as champions. They have added Dennis Schroder, Montrezl Harrell, Wesley Matthews, and former All-Star big man Marc Gasol.
The Gasol move will be extremely beneficial to the Lakers down in the post, especially after losing Dwight Howard. Gasol is not quite the player he used to be, back when he averaged 19.5 points per game, 6.3 rebounds, and 1.3 blocks in 2016-17. He is still a terrific defender, though.
Gasol was the 2012-13 Defensive Player of the Year when he averaged one steal and 1.7 blocks per game. Additionally, his defensive plus/minus — which estimates the defensive points per 100 possessions that a player contributes to their team above an average player in the league — has never been in the negatives and has been over 1.0 in each season he has played in the league but three. In 2012-13, he led the NBA in that category with a 3.1 defensive plus/minus. Last season, despite being 35 years old, his defensive plus/minus was still 2.8, which was the second-highest of his career.
Gasol is still a really nice player in the NBA, and the Lakers and him ultimately agreed to a two-year deal on Nov. 22, according to ESPN.
The Lakers made a genius move to ensure that they could sign these guys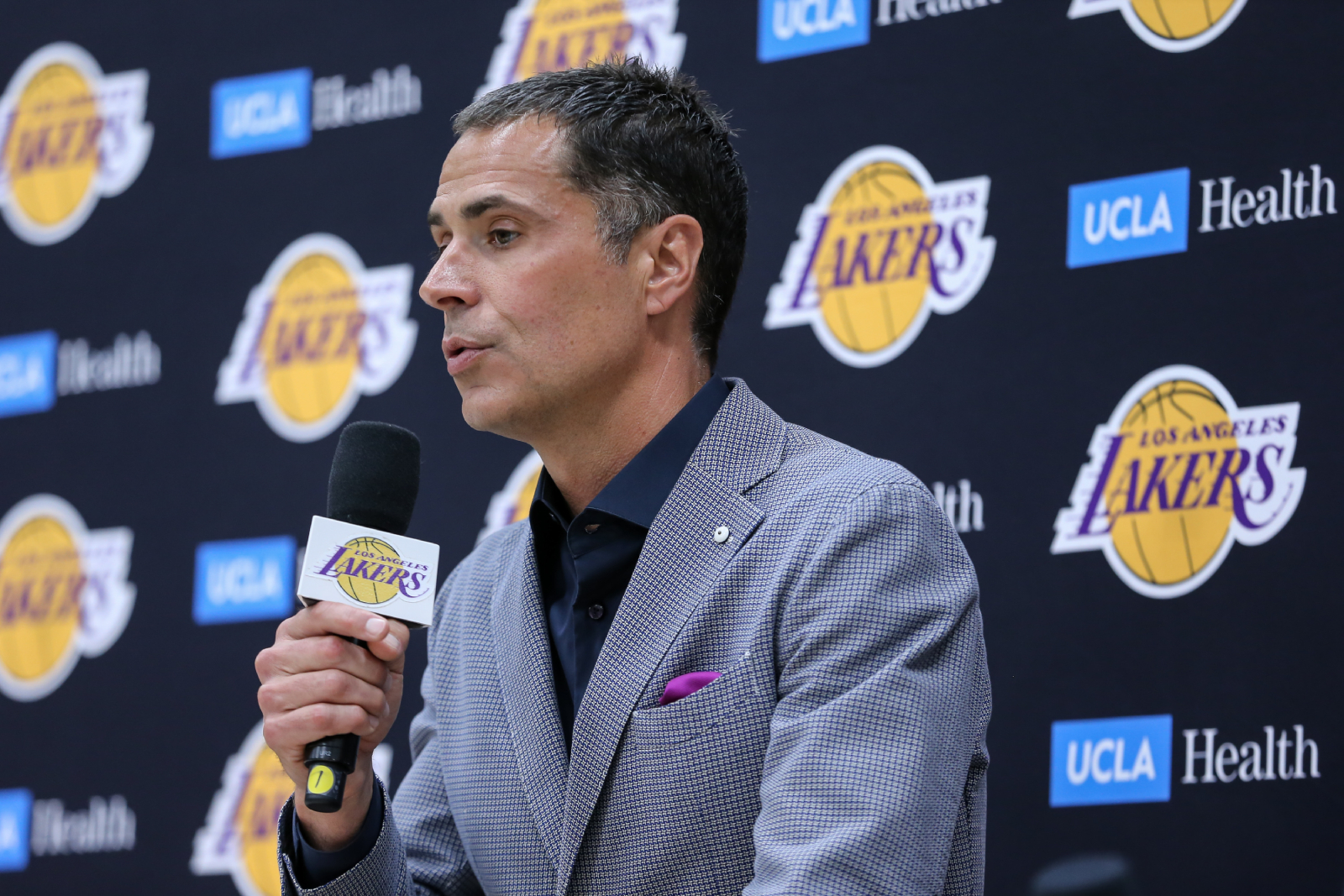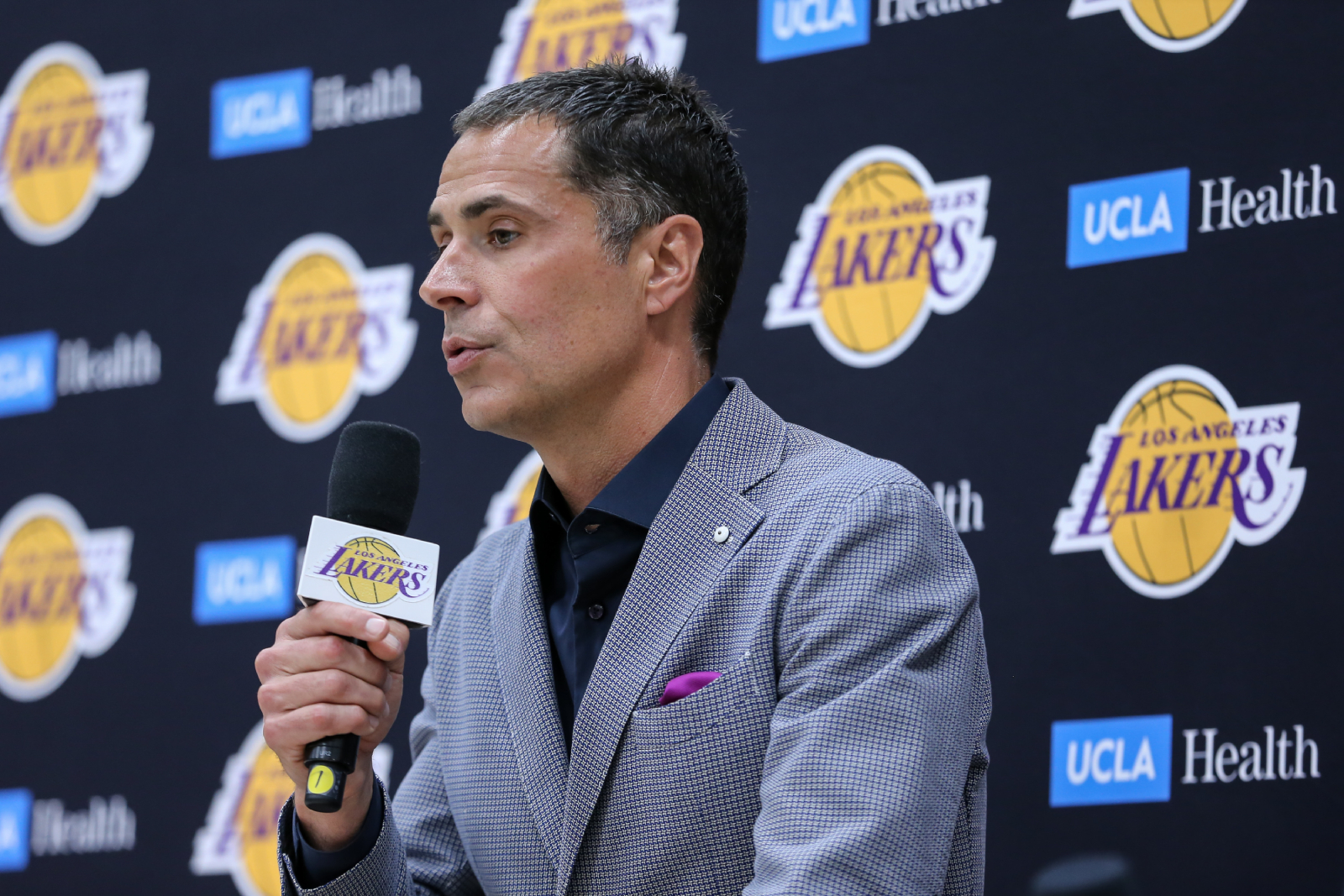 To bring Morris back, and bring Gasol in, the Lakers had to make a genius move.
According to John Hollinger of The Athletic, the Lakers wanted to get Gasol signed to a two-year minimum deal. LA didn't have the extra million for that deal, though. The Lakers, however, figured out a way to get that million.
They needed to trade someone for two players, and they needed it to work out in a way that would allow them to have one less spot on the roster open and more money to spend. What they ended up doing was trading JaVale McGree and a second-round pick to the Cleveland Cavaliers. In return, they got Jordan Bell and Alfonzo McKinnie. McGee will make $4.2 million this year, while Bell and McKinnie will both make $1.76 million.
There are a lot of other boring details involved in this deal, but Hollinger summed up what the Lakers essentially allowed themselves to accomplish by doing this.
"At the end of all this the Lakers have Gasol instead of McGee, but it cost them a second-round pick and the addition of two back-end bench players that they didn't really want," he wrote. "But L.A. did preserve just enough flexibility to bring Morris back and sign another guard. The Lakers should also have enough financial wiggle room in-season to fill that last roster spot for the second half of the season."
The LA Lakers will be excellent again next season, and it's because they're playing chess, not checkers.
Stats courtesy of Basketball Reference