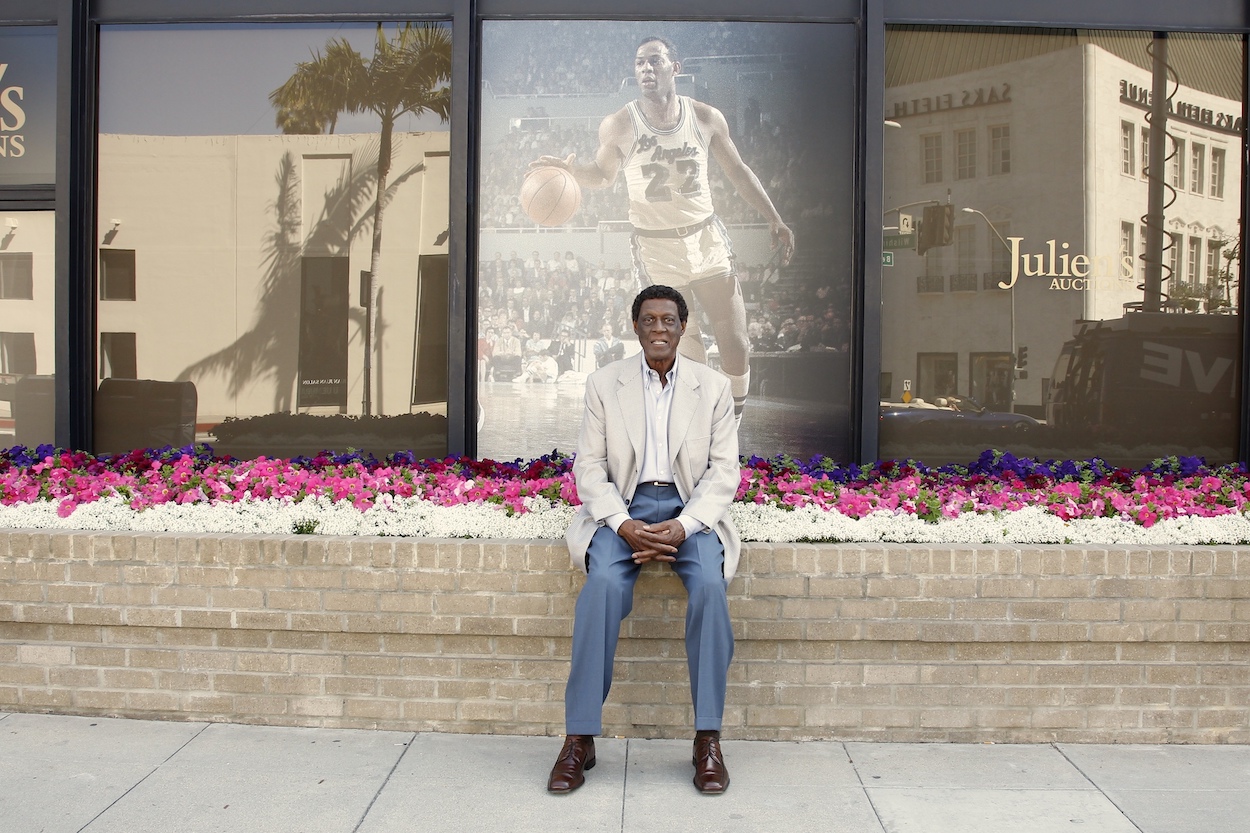 The LA Lakers Suffer a Devastating Loss With the Tragic Death of NBA Legend Elgin Baylor
Los Angeles Lakers legend and NBA Hall of Famer Elgin Baylor passed away Monday of natural causes at the age of 86.
Just over a year after the Los Angeles Lakers lost Kobe Bryant to a shocking helicopter accident, the franchise suffered another devastating loss to a Lakers legend this week. On Monday, the team announced that Elgin Baylor, the 11-time All-Star and NBA Hall of Famer, passed away peacefully of natural causes in LA. He was 86 years old.
Elgin Baylor's legendary Lakers career
When ranking the greatest NBA players to ever put on a Lakers uniform, Elgin Baylor is rarely mentioned in the top few. Kobe Bryant, Magic Johnson, Shaquille O'Neal, Jerry West, and Kareem Abdul-Jabbar are typically named before Baylor in any debate, but maybe that shouldn't be the case.
Baylor played his entire 14-year NBA career with the Minneapolis/Los Angeles Lakers. He averaged 27.4 points, 13.5 rebounds, and 4.3 assists per game throughout his career, but those numbers don't even tell the whole story.
Baylor was a dominant force in the paint throughout the 1960s. In a mind-boggling run from 1960-63, he averaged 35.3 points and 17.3 rebounds per game. During that stretch, he became the first NBA player to score 70 points in a single game when he dropped 71 in 1960.
Baylor was named an All-Star in 11 of his first 12 seasons in the NBA. He stands today as the leading rebounder in Lakers history (11,463), and he's fourth all-time in franchise history in points scored (23,149). Baylor was inducted into the Naismith Memorial Basketball Hall of Fame in 1977.
Elgin Baylor passes away at 86
On Monday afternoon, the Lakers announced that Elgin Baylor passed away of natural causes in LA today at the age of 86. Baylor was with his wife, Elaine, and his daughter, Krystal, when he passed.
"Elgin was the love of my life and my best friend," his wife, Elaine, said. "And like everyone else, I was in awe of his immense courage, dignity and the time he gave to all fans. At this time, we ask that I and our family be allowed to mourn his passing in privacy."
Lakers say goodbye to Elgin Baylor
After the news of Baylor's death broke, current and former Lakers players sent their regards to his family and offered words of remembrance for the all-time great.
"Rest In Peace to one of the best people ever!" Lakers forward Kyle Kuzma wrote in a tweet. "Lucky enough to meet him with my time here in La and he was a great guy!"
"RIP to the NBA's first high flyer, Lakers Legend, & Hall of Famer Elgin Baylor," Magic Johnson tweeted. "Before there was Michael Jordan doing amazing things in the air, there was Elgin Baylor! A true class act and great man, I'll always appreciate the advice he shared with me when I first came into the league. Cookie and I are praying for his wife Elaine, kids, and the entire Baylor family."
All stats courtesy of Basketball Reference