The Lakers Are Reportedly Showing Interest in Another Shooter This Offseason
So far during the 2020 NBA offseason, much like the 2019-20 NBA season, the LA Lakers have come out victorious. The Lakers are coming off an NBA championship and have continued to improve their roster this offseason. They have done so by adding big-time players like Dennis Schroder and Montrezl Harrell. However, the Lakers might not be done yet. They could potentially add another shooter in Glenn Robinson III.
The LA Lakers have somehow gotten stronger this offseason
The Lakers just won the NBA championship with LeBron James and Anthony Davis. They were already the best team in the league, but they have somehow gotten even better this offseason by adding even more great players.
LA added Dennis Schroder, who has averaged 18.9 points per game or more in two of the last three seasons. They have also brought in Montrezl Harrell, who won the Sixth Man of the Year award with the Lakers' rival, the Clippers, last season, after averaging 18.6 points per game, 7.1 rebounds, and 1.1 blocks.
In addition to those two big-time additions, the Lakers now also have Wesley Matthews and Marc Gasol. They are also bringing back Kentavious Caldwell-Pope and Markieff Morris, and are expected to re-sign Anthony Davis.
LA will certainly be stacked, but they could still add one more shooter.
Glenn Robinson III has been a nice shooter in his career
Glenn Robinson III — the son of Glenn Robinson, who averaged 20.7 points per game in 11 NBA seasons — has become a nice shooter in the NBA.
After averaging 13.1 points per game in 2013-14 at Michigan, Robinson went to the Minnesota Timberwolves in the second round of the 2014 NBA draft.
Robinson then played for three teams in his first two NBA seasons. He ultimately only averaged 3.1 points per game in 9.6 minutes in those two seasons, though. Robinson then continued to get limited minutes from 2016-17 through 2018-19. He only averaged 5.1 points per game in those seasons, but he was a nice shooter, as he made 36.7% of his shots from 3-point range.
However, Robinson had the best season of his career in 2019-20. In 48 games with the Golden State Warriors, he averaged 12.9 points per game and shot 40% from 3-point range. The Warriors then traded Robinson to the Philadelphia 76ers, and in 14 games with the Sixers, Robinson averaged 7.7 points per game and shot 33.3% from 3-point range. He ultimately had several excellent games throughout the season, too. This includes three 25-point games and eight games where he scored 20 points or more.
Robinson only played in two games in the NBA bubble, though, as he suffered an oblique muscle strain, according to The Sacramento Bee.
The Lakers are interested in adding Glenn Robinson III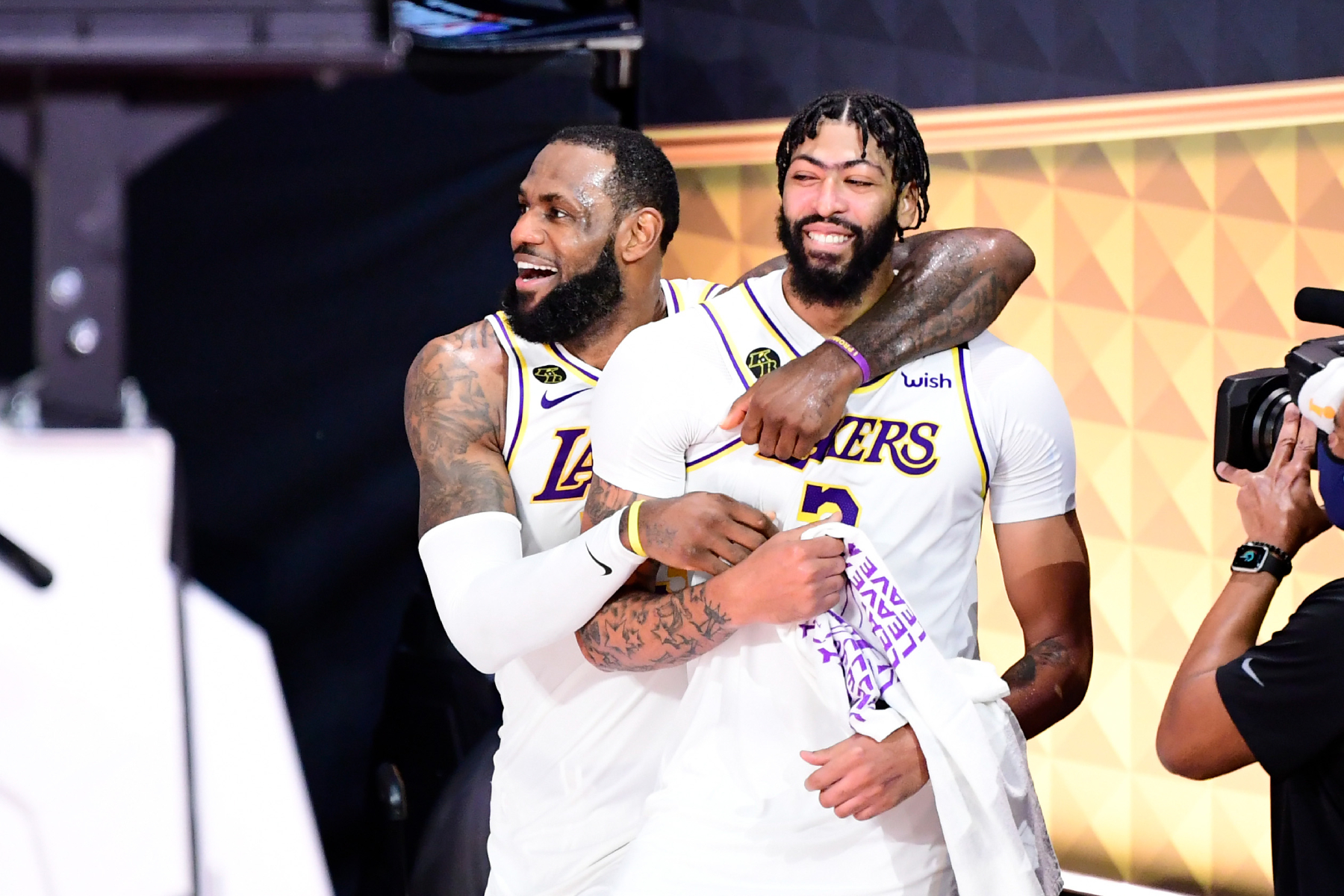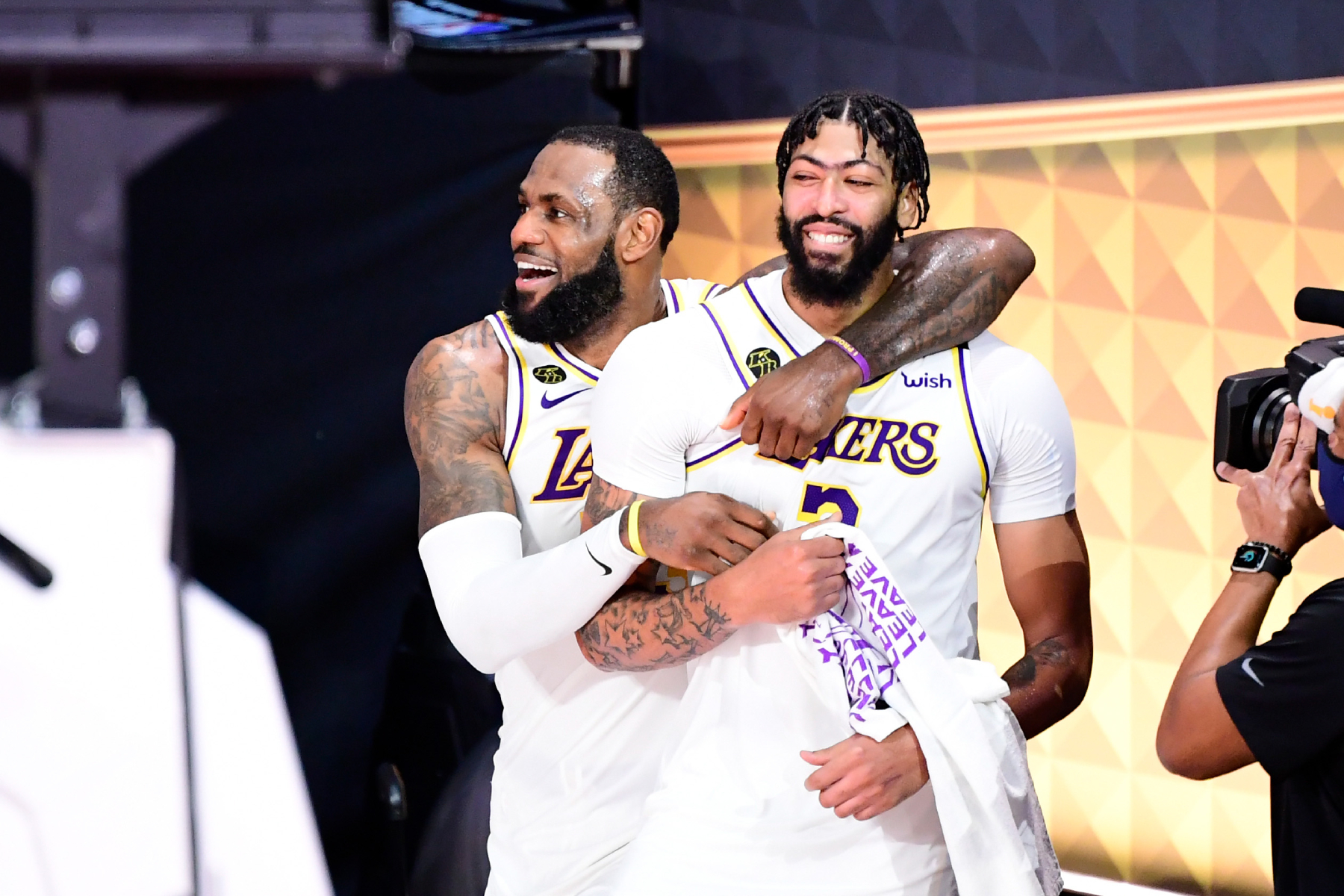 While the Lakers are certainly already a better team than they were last year, they could still add another shooter in free agency.
According to Jason Anderson of The Sacramento Bee, the Lakers, Sacramento Kings, LA Clippers, and the Utah Jazz are reportedly suitors for Robinson.
Would Robinson be a great signing for the Lakers? No, but he would give them some depth behind Kentavious Caldwell-Pope and Wesley Matthews and would provide them with some solid shooting and defense off the bench. He could even ultimately help the Lakers improve shooting-wise. Last season, the Lakers only had one player who shot better than 36.7% from 3-point range who also shot at least 3.5 long-range attempts per game. That was Caldwell-Pope, who shot 38.5% from long range. Robinson is a 37.3% career shooter from 3-point range.
The Lakers would certainly be just fine without Robinson. However, he could still potentially help them in a big way. It'll be interesting to see if a deal gets done.
Stats courtesy of Sports Reference and Basketball Reference