The Lakers Could Soon Add LeBron James' Former $82 Million Teammate
The LA Lakers are coming off of a championship season with LeBron James and Anthony Davis. However, while they still have a stacked roster, there is always room to improve, especially with every other team also wanting to get better to be able to take the Lakers' crown. One option for the Lakers this offseason could be to ultimately reunite James with his former $82 million teammate. That former teammate is Tristan Thompson.
Tristan Thompson has been a solid big man for the Cleveland Cavaliers
The Cleveland Cavaliers selected Tristan Thompson with the No. 4 overall pick in the 2011 NBA draft out of Texas. The Cavs selected him during the same draft that they selected Kyrie Irving with the No. 1 overall pick.
Thompson then had a nice rookie season with the Cavaliers, as he earned All-Rookie honors with 8.2 points per game and 6.5 rebounds. He then played really well the next two seasons, too, as he averaged 11.7 points per game each of those years and over nine rebounds.
The Cavaliers then added LeBron James and Kevin Love in 2014-15, though, which led to Thompson's numbers, naturally, taking a hit. He averaged 7.7 points per game and 8.3 rebounds over the next four seasons combined, but the Cavaliers made four consecutive trips to the NBA Finals. They also ultimately won a championship in 2016.
Despite his numbers decreasing, the Cavaliers still proved to Thompson how much they appreciated him. He signed a five-year, $82 million contract with the Cavaliers prior to the 2015-16 season, per Spotrac.
James then left and went to the LA Lakers during the summer of 2018. This led to Thompson's numbers increasing each of the last two seasons. In 2019-20, Thompson ultimately averaged 12 points per game and 10.1 rebounds.
The LA Lakers are reportedly interested in Tristan Thompson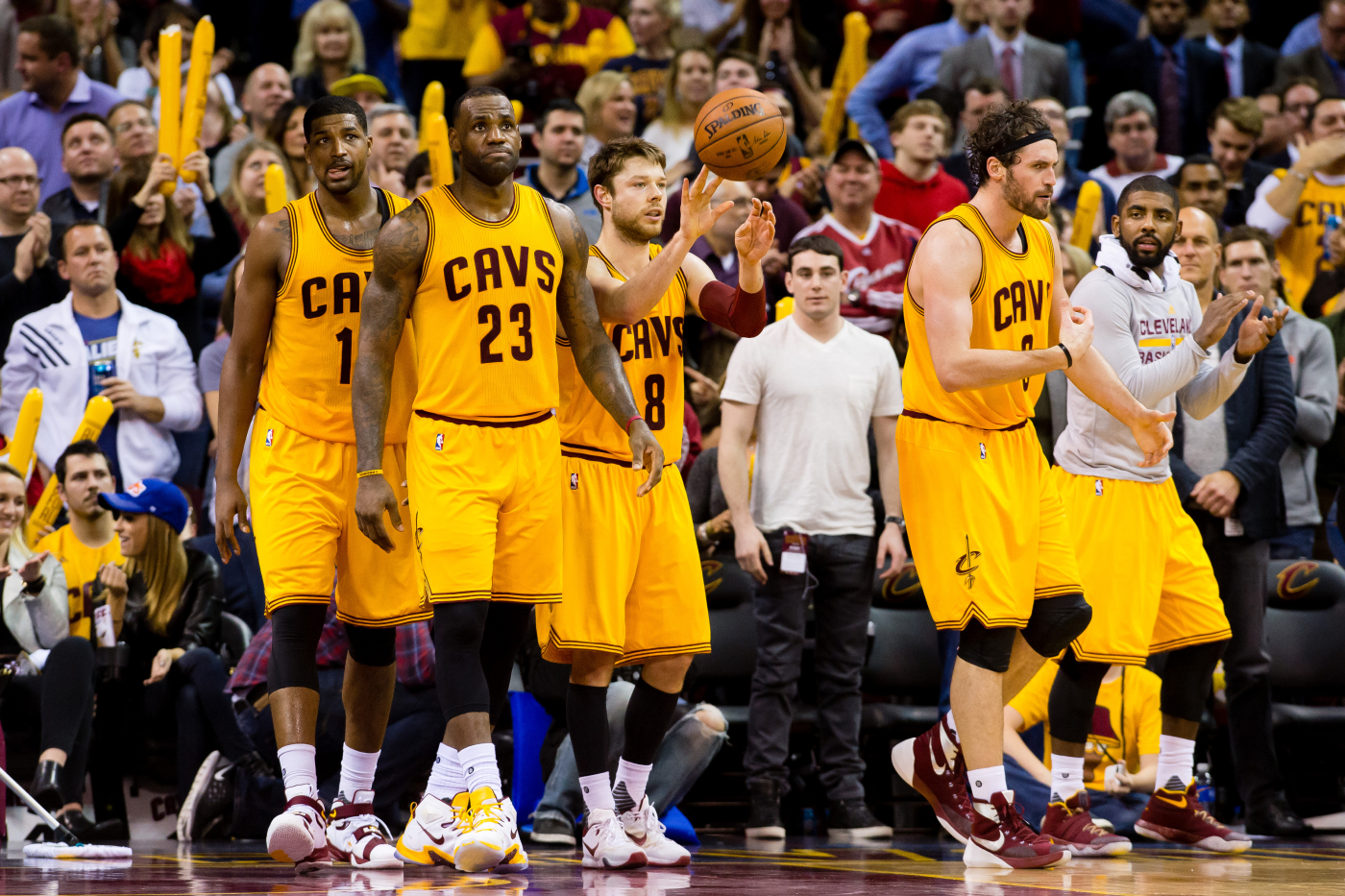 The Lakers are, of course, looking to improve their roster, despite winning the 2020 NBA championship. They could certainly use some more rebounding, too.
After Anthony Davis and LeBron James, the Lakers' top rebounder last season was Dwight Howard. Howard is an unrestricted free agent, though. So, if the Lakers can't bring Howard back, they could turn to James' former teammate — Thompson.
According to Forbes' Evan Dammarell, league sources have said that multiple teams are interested in Thompson, who is an unrestricted free agent. The teams include the Lakers, the LA Clippers, and the Toronto Raptors.
Thompson wouldn't just bring rebounding to the Lakers. He has also added more to his offensive game. In Thompson's first eight seasons, he only attempted nine total 3-pointers combined. He didn't make any of them, either. During the 2019-20 season, Thompson went 9-of-23 from 3-point range. His points-per-game average in 2019-20 (12) was also his career-high.
No, Thompson wouldn't be a game-changing addition for the Lakers, but he could give them an excellent rebounder and defender, and he could be another decent scoring option for James to dish the ball to when needed.
The Cleveland Cavaliers want to bring Tristan Thompson back
Despite there being teams interested in Thompson, the Cleveland Cavaliers reportedly want to bring him back.
Dammarell reported that sources have said that Thompson would like to finish his career with the Cavs. However, it appears that contract negotiations haven't gone very well.
"The Cavs want him back — at the right price," Cleveland.com's Chris Fedor wrote. "But according to sources, early discussions have centered on a number lower than Thompson would want. That may be his reality this offseason. Money or contender?"
Right now, Thompson's future is up in the air. However, there is a chance that James could reunite with his former $82 million teammate if the Lakers choose to bring Thompson to LA.
Stats courtesy of Basketball Reference