The Lakers Have Maybe Found Their $15.5 Million Third Scoring Option
The LA Lakers are coming off a championship-winning season, but that now means that the rest of the NBA is coming after them. Every team in the league is looking to improve this offseason to try to beat them, which means the Lakers must also improve. So, who could the Lakers add? They have been linked to many big-time players so far this offseason, but one guy that they are reportedly interested in could potentially become their third scoring threat. That player is the $15.5 million man, Dennis Schröder.
Dennis Schröder has become an excellent scorer
Schröder went to the Atlanta Hawks with the No. 17 overall pick in the 2013 NBA draft, and after a few seasons, he ultimately proved to be a very valuable player for the Hawks.
During his rookie season, Schröder only scored 3.7 points per game in 13.1 minutes. In 2014-15, though, he was a nice role player on a pretty good team. He averaged 10 points per game and shot 35.1% from 3-point range, ultimately helping the Hawks go 60-22 and get to the Eastern Conference Finals.
Schröder then had another solid year in 2015-16, as he scored 11 points per game and dished out 4.4 assists. His play that season then led to the Hawks signing him to a four-year, $70 million contract extension prior to the 2016-17 season, according to NBA.com.
Schröder then ultimately proved the Hawks right during the 2016-17 season. He became a full-time starter for the first time in his career, and he averaged 17.9 points per game to go with 6.3 assists. He also shot 45.1% from the field.
During the 2017-18 season, though, Schröder continued to improve even more. He averaged a career-high 19.4 points per game to go with 6.2 assists. He also averaged a career-high 1.1 steals per game.
However, after that season, Schröder got traded to the Oklahoma City Thunder.
During the 2018-19 season with the Thunder, Schröder's numbers went down a bit as he played with two scorers in Paul George and Russell Westbrook. He still had a good year, though, as he averaged 15.5 points per game and 4.1 assists.
The Thunder, however, ultimately traded Westbrook and George after that season, and Schröder had an excellent year in 2019-20, helping lead the Thunder to a surprise trip to the playoffs. Schröder averaged 18.9 points per game, which was just barely second on the team to Shai Gilgeous-Alexander, who averaged 19. He also had career-bests in field goal percentage with 46.9% and 3-point percentage with 38.5%.
The LA Lakers are reportedly interested in adding Dennis Schröder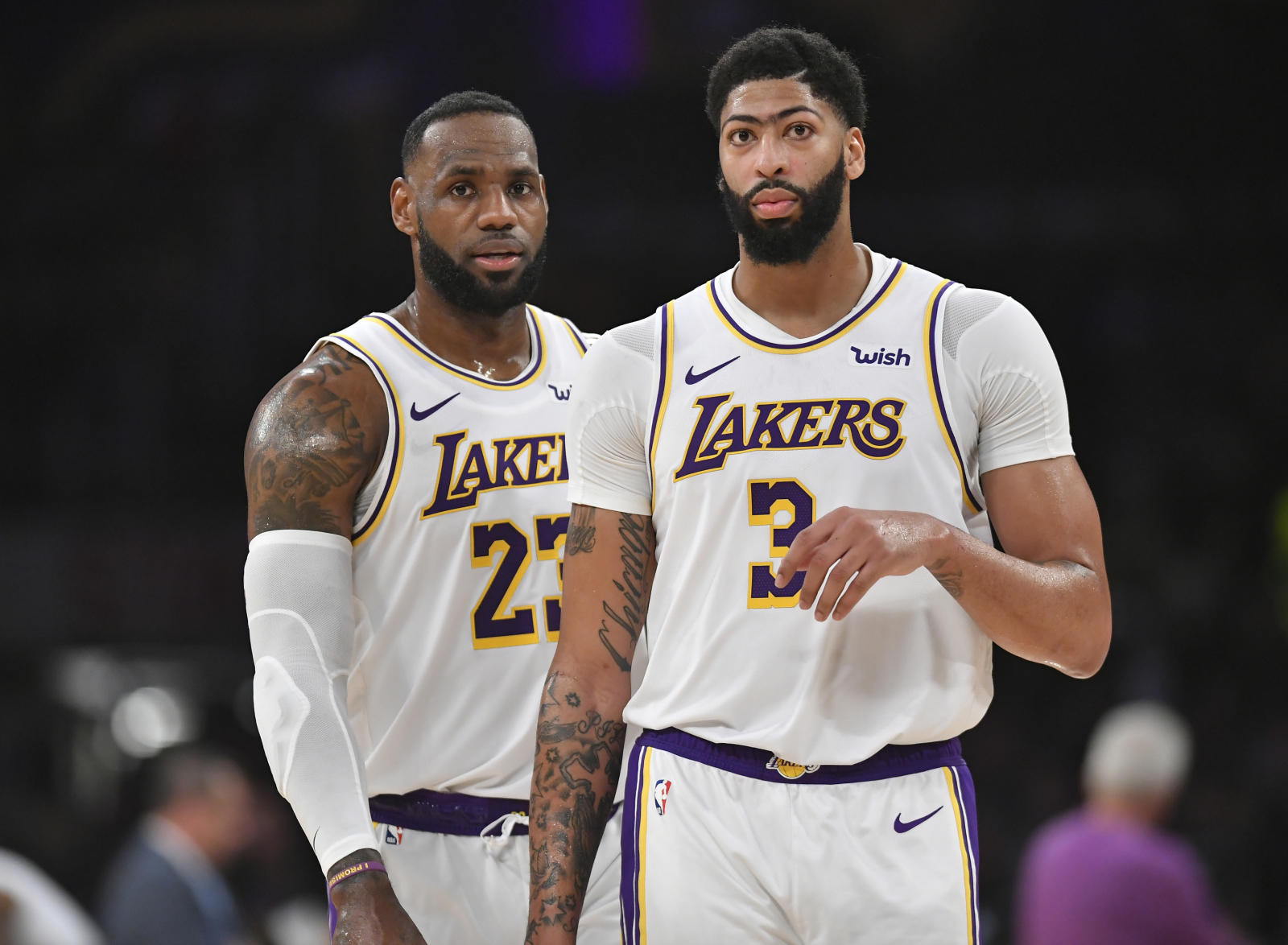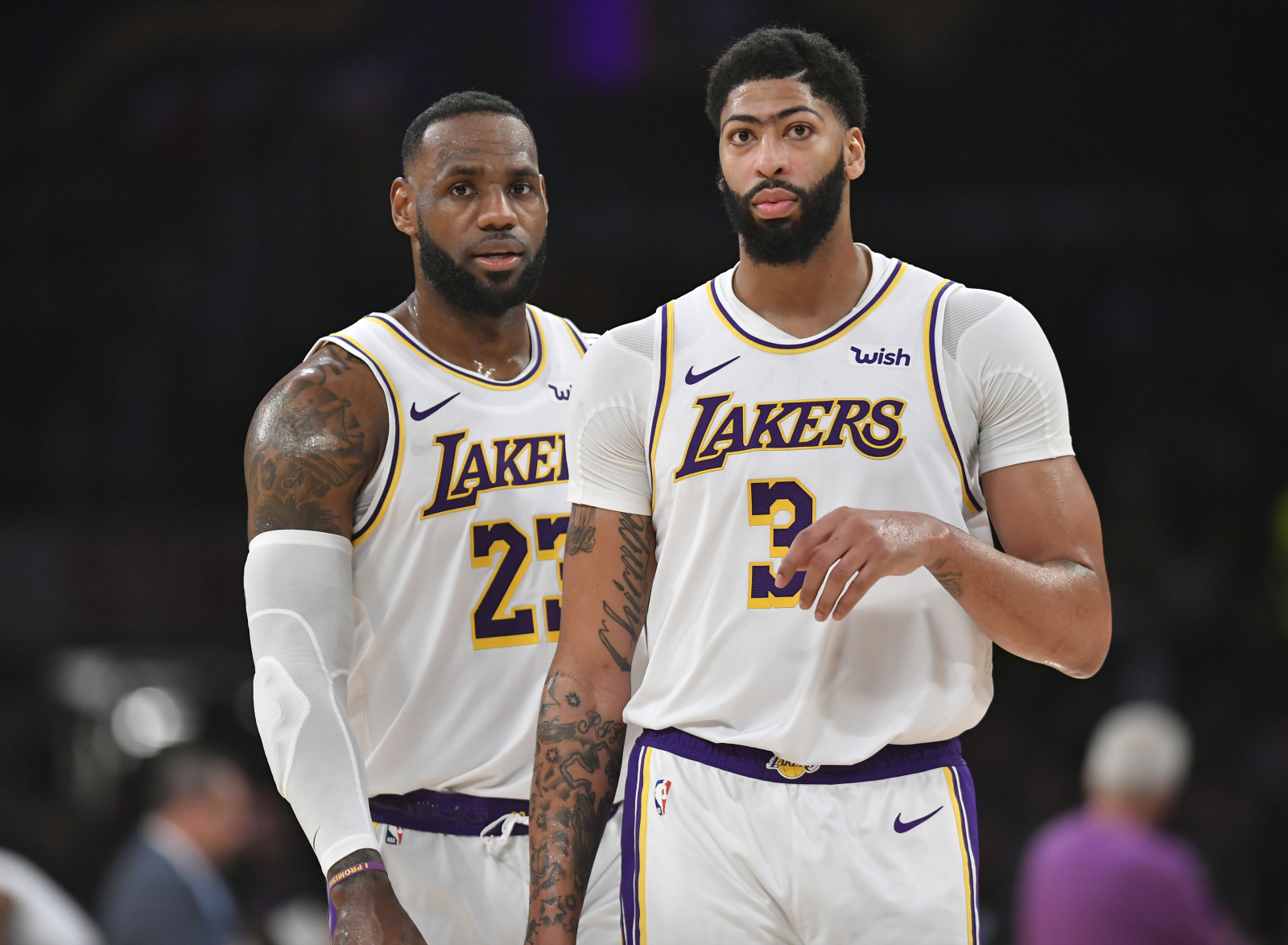 Many people expect the Lakers to have an improved roster next season, so many people also expect them to make a few big moves before the new year starts.
Schröder has been a name that has been linked to the Lakers. He would have to be acquired via trade, though, as he still has one year left on his contract and is owed $15.5 million this upcoming season, according to Spotrac.
"The Lakers called about Schröder at the trade deadline, so they have interest in him," ESPN's Ramona Shelburne recently said on the Sedano and LZ show, according to USA Today's LeBron Wire. "I think they've called now. You can't make any trades now, or yet, that's going to come next week. Yeah, they definitely have interest in him. It's just, what does Sam Presti think he can get for him, and what is the maximum value? Do they have the best offer?"
So, if the Lakers were to add Schröder, what would he be able to bring to the team?
Dennis Schröder could be crucial to a Lakers repeat
Schröder has shown an ability to be an effective scorer and playmaker in the NBA, which, of course, the Lakers would welcome. However, he has also demonstrated an ability to be effective coming off the bench. Schröder only started in two games last season and was ultimately a Sixth Man of the Year finalist.
This is crucial because the Lakers will need to do a significant amount of load management this year because of the quick turnaround due to COVID-19. So, if LeBron James and Anthony Davis were to need a breather during a game, they could rely on Schröder to make plays if needed.
Additionally, Schröder can add some more shooting. He shot 38.5% from 3-point range last season. Out of all the players who took more than one long-range shot per game last season for the Lakers, only one player shot better than 38% from 3-point range. That player was Kentavious Caldwell-Pope. Any extra shooting help would certainly be great for LA.
The Lakers will most likely have a much better roster this upcoming season. Will Dennis Schröder be a part of it?
Stats courtesy of Basketball Reference