The Lakers' Vladimir Radmanović Lost $500,000 on His First Time Snowboarding
Vladimir Radmanović perfectly personified Kobe Bryant's Lakers teammates in the post-Shaquille O'Neal era. He was a talented former first-round pick who just couldn't get out of his own way.
Vladimir Radmanović made plenty of money and played in an NBA Finals. But his reputation and future with the Los Angeles Lakers changed when a snowboarding trip turned into his wallet being lighter by $500,000.
Vladimir Radmanović played in the NBA for over a decade
The 12th overall pick in the 2001 NBA draft, Vladimir Radmanović brought size and experience over from overseas. The European big man averaged 10.1 points and 4.5 rebounds in his first five seasons, almost all of which came with the Seattle Supersonics.
Seattle traded the 6-foot-10 Radmanović to the Los Angeles Clippers in February 2006 for center Chris Wilcox. Radmanović played averaged 10.7 points, 5.7 rebounds, 2.1 assists and one steal in 30 games (11 starts) for the Clippers.
Radmanović also contributed 8.1 points and four boards in 12 playoff games.
Vladimir Radmanović stayed in Los Angeles for the 2006-07 season, but it wasn't with the Clippers. He instead signed with the Lakers after the team reportedly promised him a starting spot.
Vladimir Radmanović averaged 6.9 points and 3.4 rebounds in his first 52 games, although he only started 15 of them.
Radmanović had an eventful snowboarding trip in 2007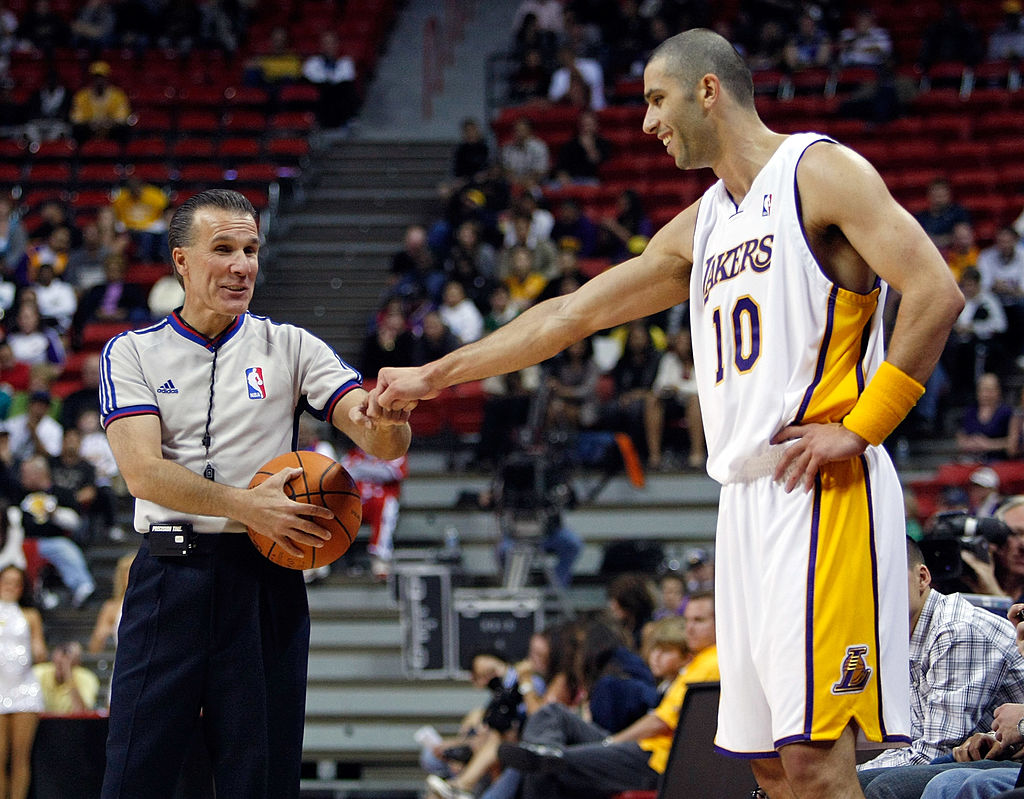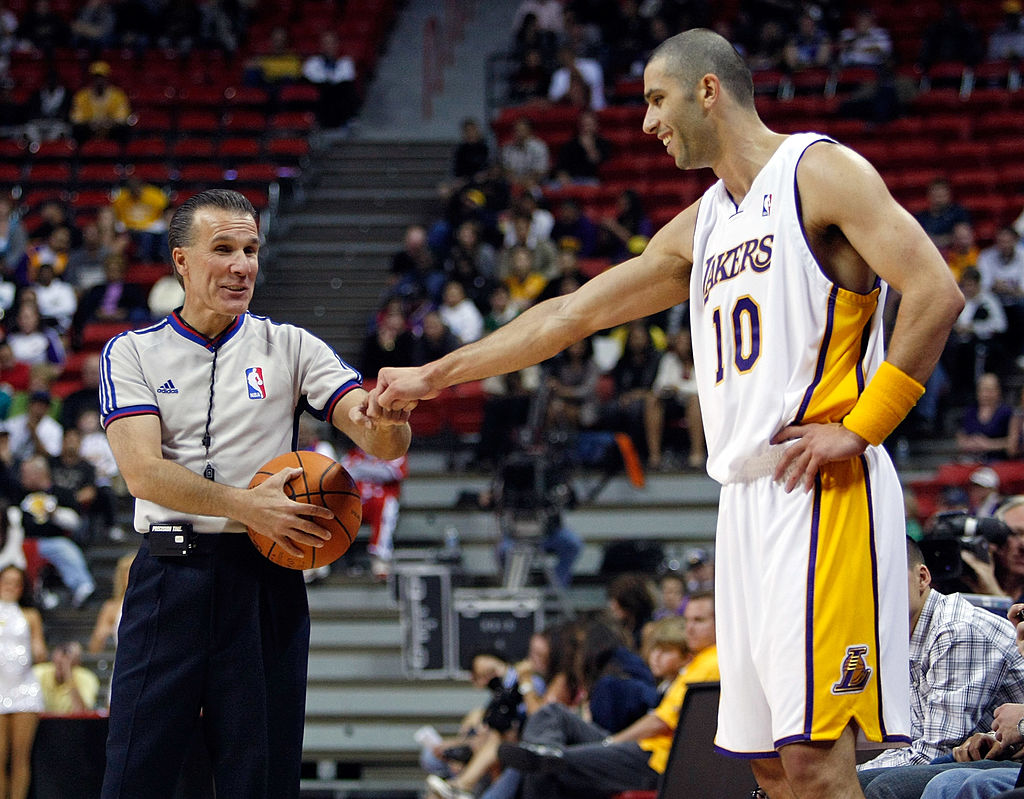 When the 2007 All-Star Game arrived, Vladimir Radmanović wanted to spend it in style. Resting before the NBA's second half began sounded fun, but he had a better idea in mind.
Radmanović traveled to Utah not to see any Jazz players, but to try snowboarding. He separated his shoulder on the slopes, though, and would certainly miss an extended amount of time, if not the rest of the season.
Had Radmanović admitted he suffered an injury snowboarding, though, he risked losing his entire salary. The Lakers could have even voided Radmanović's contract.
So, Radmanović told the Lakers he hurt his shoulder when he slipped on a patch of ice in Park City, Utah. A few days later, though, Radmanović came clean and told the team the truth.
In response, the Lakers fined Vladimir Radmanović $500,000, or nearly 10% of his $5.2 salary for that season, according to ESPN. Radmanović accepted the punishment and returned later that year.
Vladimir Radmanović became a journeyman after his snowboarding incident
Vladimir Radmanović returned to the Lakers with a vengeance in 2007. He averaged 8.4 points in 78 games (31 starts) for the Western Conference champions; Radmanović added eight points and 3.8 boards in 21 playoff games, all of which he started at small forward.
Los Angeles dealt Radmanović to Charlotte midway through the 2008-09 season for NBA draft bust Adam Morrison. Radmanović spent a year in Charlotte before the Bobcats traded him to Golden State a year later.
Vladimir Radmanović averaged 11.5 points for the Warriors in 2010-11 and moved to the Atlanta Hawks a year later. Radmanović played his final NBA season with the Chicago Bulls in 2012-13 before he retired.
On his best nights, Vladimir Radmanović was a solid big man capable of averaging double-digit points a night. But Radmanović's legacy is more for his ill-fated snowboarding trip rather than his on-court success.