The Last Mr. Basketball USA to Win an NCAA Championship Was 9 Years Ago
Mr. Basketball USA, an award presented to the all-around best high school basketball players in the country, started off strong. The initial award went to Wilt Chamberlain, two-time NBA Finals champ and owner of several unbreakable all-time records. But Chamberlain missed something in between all that: an NCAA Tournament win.
It turns out, he wasn't alone. Of the Mr. Basketball USA selections since Chamberlain, only 10 have an NCAA Championship title to their name. Some of these names are immediately familiar even to casual sports fans. Others found their stride in the NCAA but fell off in the NBA. Let's look at the 10 winners and parse what it really means to be Mr. Basketball.
The 10 Mr. Basketball USA players to win the NCAA Championship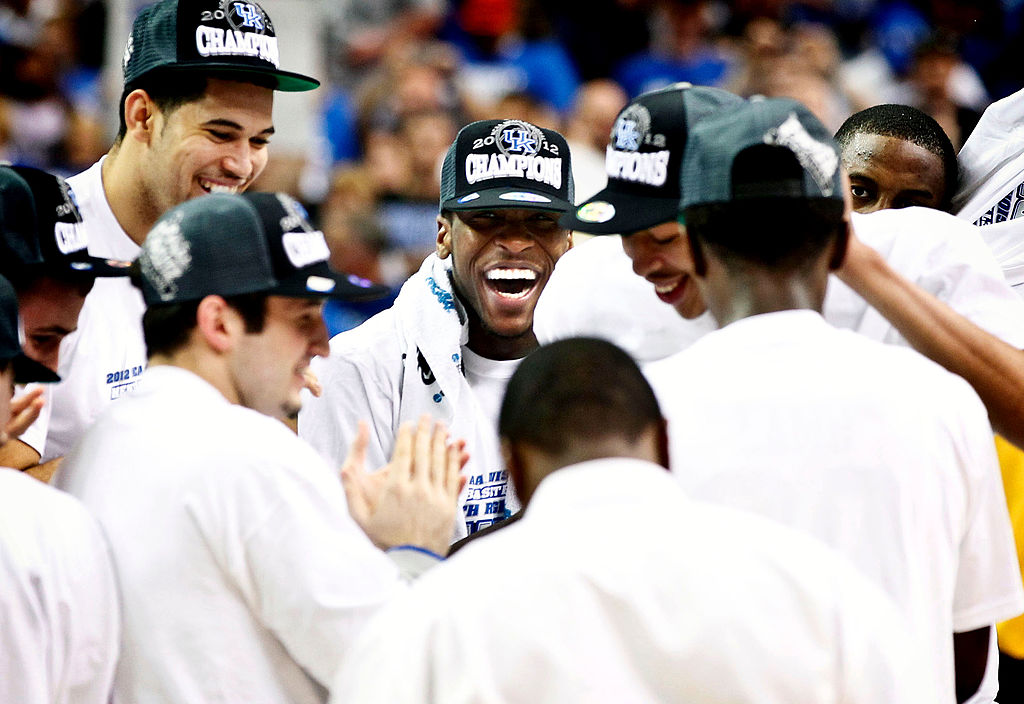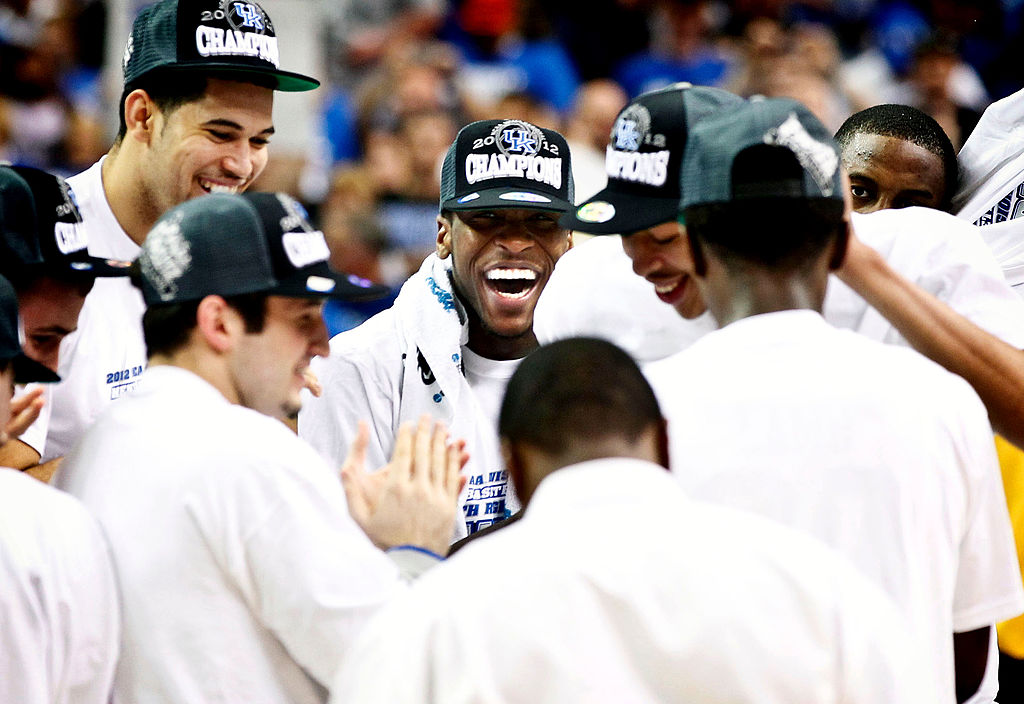 Here are the 10 Mr. Basketball USA picks to go directly from this great high school honor to NCAA Championship stardom as well as the year(s) they won, according to MaxPreps:
Lew Alcindor (aka Kareem Abdul-Jabbar) 1964, 1965
Patrick Ewing, 1981
Jerry Lucas, 1957, 1958
Darrell Griffith, 1976
Larry Johnson, 1987
Quinn Buckner, 1972
Mike Bibby, 1996
Reggie Williams, 1983
Michael Gilchrist, 2012
Edgar Lacey, 1963
Abdul-Jabbar and Ewing immediately stick out as dominant, superstar players. Maintaining momentum from high school, they helped carry their college teams to NCAA Championship wins. Both emerged as top NBA superstars, too.
Abdul-Jabbar, of course, has six NBA Finals wins to his name. Ewing, who was obviously among the elite-of-the-elite during his era, happened to hit his prime at the same time as one Michael Jordan.
The most recent Mr. Basketball success stories
The three most recent Mr. Basketball picks to win NCAA Championships spread across three decades. Johnson, in 1987, began with Odessa College before the famous latter half of his college career. After transferring to the University of Las Vegas, reports Basketball-Reference, he was instrumental in the school's '87 title win. Later, he played 10 NBA seasons, with the Charlotte Hornets and the New York Knicks.
Nearly a decade later, Bibby's 1996 NCAA Championship victory broke the streak. The Arizona Wildcats happened to follow his father's footsteps in that particular feat. After moving on to the NBA, the point guard settled into a 14-season career as a roleplayer on several teams including the now-defunct Vancouver Grizzlies.
Gilchrist's 2012 NCAA championship win remains the most recent for Mr. Basketball picks. The young power forward stood out in high school even with Kyrie Irving as his teammate, making him an easy choice for the award. His Kentucky Wildcats won the 2012 title in the NCAA. Gilchrist moved to the NBA shortly after, first with the Hornets. Today, he plays with the Dallas Mavericks.
Is Mr. Basketball having relatively few title winners such a bad thing?
Just 10 NCAA title winners on a yearly list dating back to 1955 seems rough at first. But the nature of college sports, basketball particularly, tells another story. These are unformed players; many are future superstars. Some simply aren't surrounded by the talent they need to win. Division 1 basketball is not nearly as stable during elimination as the NBA playoffs.
Also, consider the names that didn't get an NCAA title. Starting from the very first year, no one could say with a straight face that Chamberlain didn't deserve the honor. Bill Bradley missed out on an NCAA win, too. So did LeBron James, perhaps the greatest NBA player of his generation. Did Mr. Basketball USA have any of these guys wrong? That's a resounding "no."