The Least Popular NFL Teams in 2020, According To Social Media
In many ways, social media allows us to gauge fan interest like no other generation before us has. While certainly not a scientific approach to measuring all of fandom, sports and social media go hand-in-hand like few other things.
WSN recently concocted a method to gauge just how popular every NFL team was on social media, and while the top of the least consists of all the teams that one might expect, the bottom of the list might quickly change this coming season.
How did these NFL teams make the list?
WSN compiled a way to gauge interest across all of social media. While every fan engages on the internet in different ways, more and more are using social media as a means to connect with other fans and get their takes out there.
To make a list as complete as possible, WSN took the three largest social media giants, Twitter, Facebook, and Instagram, and measured interactions.
The method combined Facebook likes with Twitter Followers and Instagram followers. It did not, however, measure interactions. However, because Twitter interactions count fans, rivals, and casual observers, the likes and followers offer a better opportunity to find what the makers were looking for.
Which NFL team was at the top?
Even a casual fan could probably guess the top five teams with relative accuracy. The Dallas Cowboys, perhaps the most popular team in American sports, were far and away the most popular with around 16 million combined likes and follows. The New England Patriots, who are just starting their life without Tom Brady, were second with nearly 15 million.
The Pittsburgh Steelers, Green Bay Packers, and Seattle Seahawks rounded out the top five, although there was quite a drop off after the Packers at four.
Just missing the top five were the Philadelphia Eagles, Denver Broncos, and San Francisco 49ers. The defending-champion Kansas City Chiefs were, surprisingly, the 19th-most popular team by this metric. Their small market and quiet offseason outside of Mahomes's contract made it harder.
Down at the bottom, however, are several teams that could raise their status soon.
Cincinnati Bengals – 2.3 million
Although the Bengals have a loyal fanbase in Ohio, their reach outside of the state is minimal. However, the team's stock could soon rise if Joe Burrow can prove to be worth the number one overall pick.
However, for a team that is entrenched in mediocrity, it could take some dominance to get them out of the cellar of popularity.
Tennessee Titans – 2.2 million
The Titans were the third-to-last team in the NFL despite being one of the league's surprises after defeating the New England Patriots and the Baltimore Ravens, respectively.
Playing in a state that is not always known for its professional sports and is a small market statewide. Still, with a loyal fan base behind them, the Titans continue to grow.
Tampa Bay Buccaneers – 2 million
RELATED: Tom Brady Just Scored Major Career Support From Donald Trump
Despite being next-to-last in the league-wide popularity, the Tampa Bay Buccaneers are likely to increase their numbers exponentially after luring Tom Brady out of New England and into their home.
After all, Brady was a huge reason why the Patriots are so high in the rankings, and regardless of age and who he plays for, he has a loyal fan base and a permanent spotlight. Even if it's short, he's likely to cause a boost in their overall popularity.
Jacksonville Jaguars – 1.8 million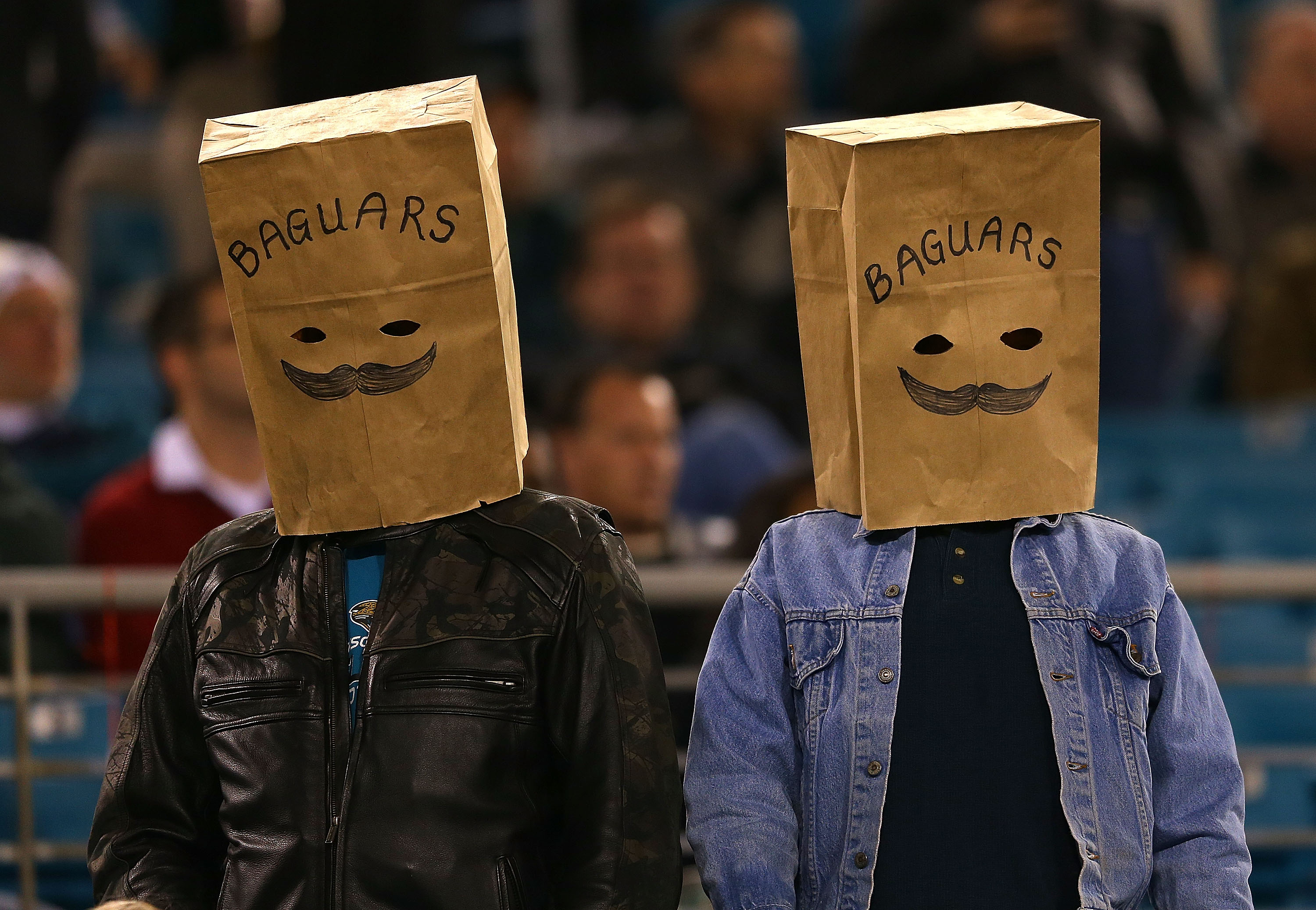 When it comes to sports towns in the state of Florida, Jacksonville is low on the list. While Tampa Bay, Miami, and Orlando have several teams in their vicinity, Jacksonville is Jaguars town.
With ownership that's made questionable choices and no major signs of a rise in status, unless Gardner Minshew can prove to be the real deal, they will likely be near the bottom for years to come.