The Los Angeles Dodgers' Trade Deadline Hesitancy Could Hurt Them
The Los Angeles Dodgers are one of the best teams in baseball. Through their first 113 games of 2019, they have the best record in the league at 73-40. The Dodgers have the best pitching staff in the league; among starters, the team has a combined 3.02 ERA. Before the trade deadline, Los Angeles was the betting favorite to win the World Series this season.
But after the Houston Astros traded for Zack Greinke at the deadline, the two teams are now co-favorites to win the championship at +275 (2.75 to 1) each. Los Angeles decided not to part with top prospects for significant bullpen help, only adding a mediocre reliever in Adam Kolarek and utility-man Jedd Gyorko. Will their unwillingness to part with top prospects come back to haunt them?
Missing out on Johnny Cueto and David Price in 2015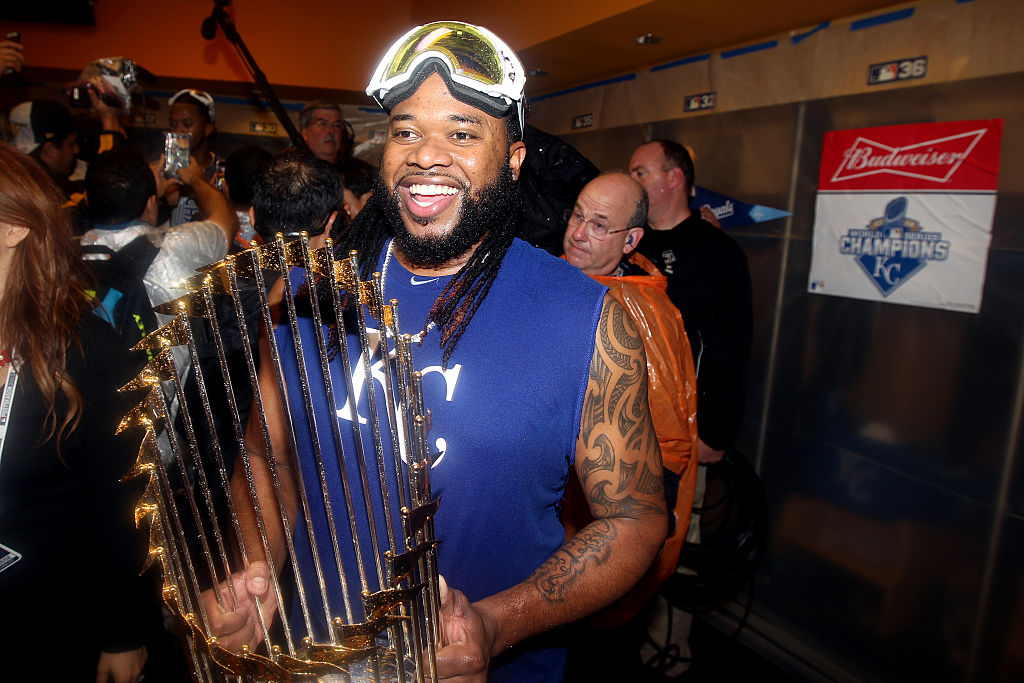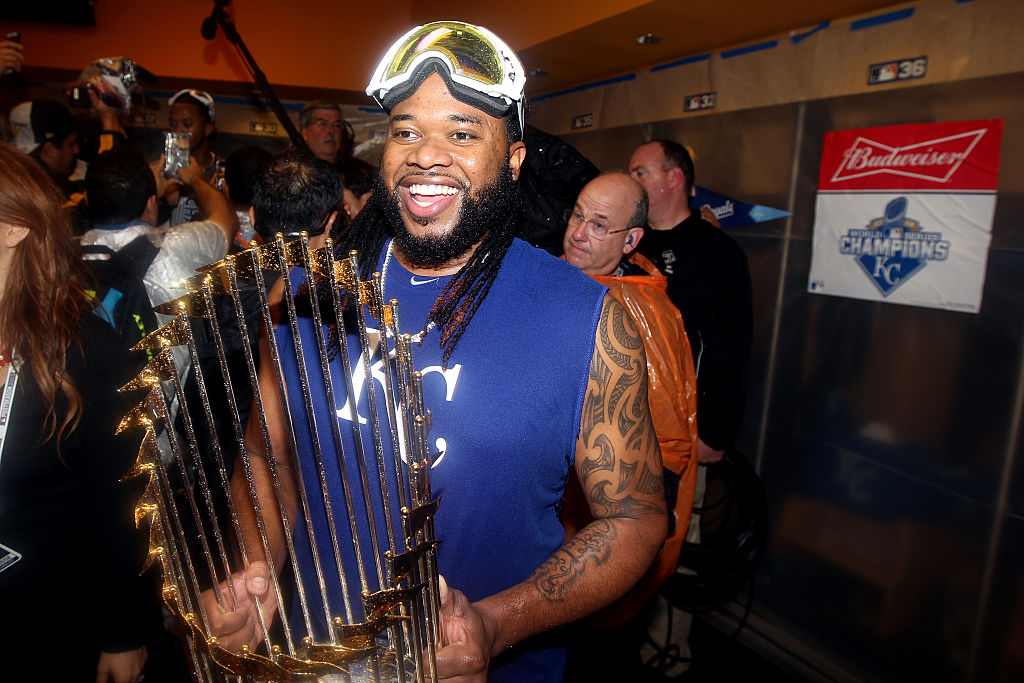 In 2015, the Los Angeles Dodgers had two aces that were firmly in their primes. Clayton Kershaw finished that regular season with a 16-7 record, a 2.13 ERA, a 0.88 WHIP, and 301 strikeouts in 232.2 innings pitched. Zack Greinke went 19-3 with a 1.66 ERA, a 0.84 WHIP, and 200 strikeouts in 222.2 innings. This was the best 1-2 punch in the league, and it wasn't close.
But after those two, there was a severe drop-off; Brett Anderson and Mike Bolsinger both pitched well in 2015, but neither was going to be a legitimate threat in the posteason.
Cincinnati's Johnny Cueto and Detroit's David Price were both on the trade market in 2015. We'll never know what would have happened if the Dodgers would have traded for one of these two aces, but doing so would have solidified their rotation and made them a legitimate threat to win the World Series. Los Angeles refused to part with top prospects and was eliminated in the first round; Brett Anderson allowed six runs in three innings in a 13-7 NLDS Game 3 loss to the New York Mets.
Meanwhile, Cueto was traded to the Kansas City Royals, who went on to win the World Series. Price went to the Toronto Blue Jays, who advanced to the ALCS before being eliminated by the eventual-champion Royals.
NL West dominance, with nothing to show for it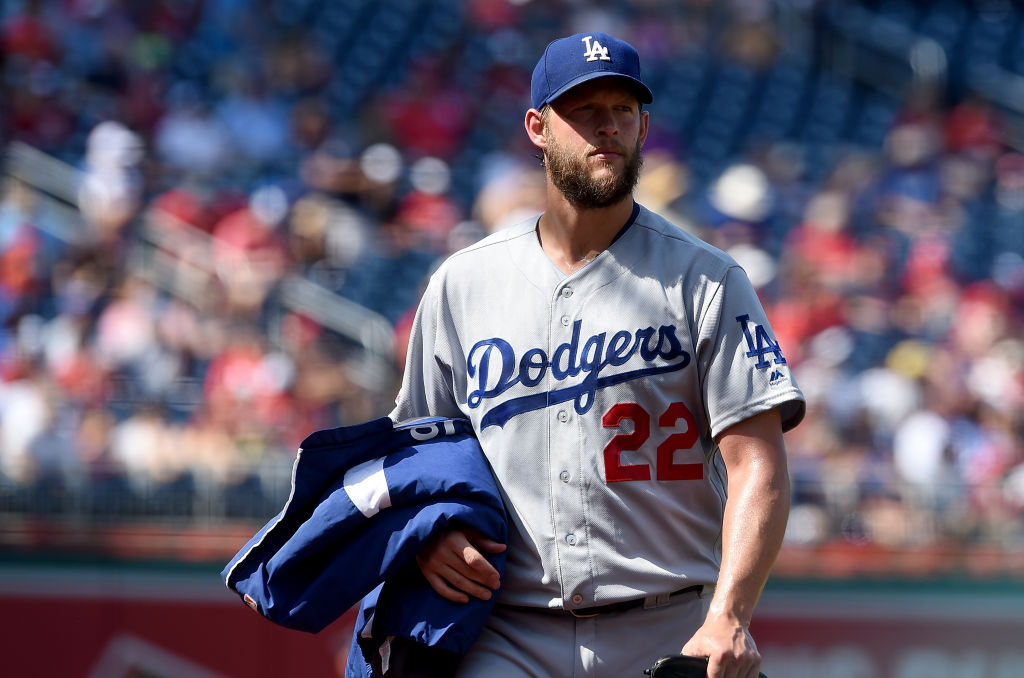 The Los Angeles Dodgers have been one of the league's most consistent regular-season teams over the last decade. They have won the NL West six times in a row and have won over 90 games in each of those six seasons. The Dodgers are currently on pace for 105 wins and a seventh straight division title.
But so far, it hasn't amounted to anything. Los Angeles has advanced to the World Series two years in a row, but failed to make the most of an evenly matched series in 2017 against the Houston Astros. In 2018 they were outclassed by a far-superior Boston Red Sox team, even after making a trade for Manny Machado (who didn't cost the Dodgers top prospects as he was on an expiring contract).
This year, there wasn't a big bad wolf like the Red Sox in the American League. The Dodgers are the team to beat in 2019. A trade for an elite reliever like Felipe Vazquez would have corrected the team's one weakness and made them this year's untouchable group. But instead, the Dodgers held onto their prospects and allowed Houston to bridge this year's talent gap with a big trade.
Will Los Angeles ever get over the hump?
The Dodgers haven't won a World Series since 1988. The city of Los Angeles is starving for a championship.
With Felipe Vazquez under team control through 2023, the Pirates were only going to trade their young closer for a huge return; they were reportedly asking for two of the Dodgers' top four prospects. It's understandable that the Dodgers balked at this idea as it would have been a clear over-payment for one relief pitcher.
But you know what? Sometimes you have to overpay. Vazquez is only 28 years old and has been an elite closer for the last three years. He'd have been under team control for this year's postseason run and the next four to follow. And for as well as the Dodgers draft and develop talent, they could have overcome the loss.
Maybe the Dodgers will win the World Series this year, have all four of their top prospects still in the system, and have the last laugh. Or maybe they are content to play the long game and just keep winning division titles and staying in the mix until one year everything clicks, and they win it all. And that's fine.
But this feels like 2015 all over again. When a championship is there for the taking, you need to reach out and take it. Championship windows don't stay open forever.