The Many Misdeeds of MLB's Jose Canseco and His Twin Brother Ozzie
There was a time when Jose Canseco was one of the biggest superstars in all of baseball in the '90s. He hit home runs that seemingly traveled a country mile and was one of the most feared sluggers in the game.
Later in his career, he faced allegations of steroid use — allegations he'd willingly cop to in his autobiography. Even before his use of performance-enhancing drugs became an issue, Canseco was a polarizing figure who drew a lot of positive — and negative — attention to himself.
As if Jose's story couldn't get any crazier, what some fans may not realize is that he had a twin brother named Ozzie who also played Major League Baseball. The two got into quite a bit of trouble during their respective careers.
Jose Canseco's up and down career in baseball
There's likely a whole legion of young fans now who know Jose Canseco as the guy with a weird Twitter account, but in his time he was one of the game's greatest power hitters.
One visit to his Baseball Reference page shows some impressive accomplishments. As part of the famed 'Bash Brothers' with Mark McGwire, he hit a ton of home runs and helped the A's win a World Series in 1989.
He finished his career with 462 home runs and 1,407 RBI. He played for Oakland, Texas, Boston, Toronto, Tampa Bay, the New York Yankees, and the Chicago White Sox. 
Jose also won the 1988 AL MVP Award, qualifying for seven All-Star games during his career. He later admitted in his autobiography Juiced that he used performance-enhancing drugs.
According to him, however, he regretted it. He also told ESPN that it wasn't the sole reason for his success and pointed to his twin brother as evidence: 
"I have an identical twin brother, Ozzie. He is the closest thing to me genetically. And in my prime I was a super athlete. I was the fastest guy in the game. I was 240 pounds and I could hit a baseball 600 feet. The best arm in the game. My twin brother used the same chemicals, same workouts, the same nutrition. Why didn't he make it in the big leagues?"
The career of Ozzie Canseco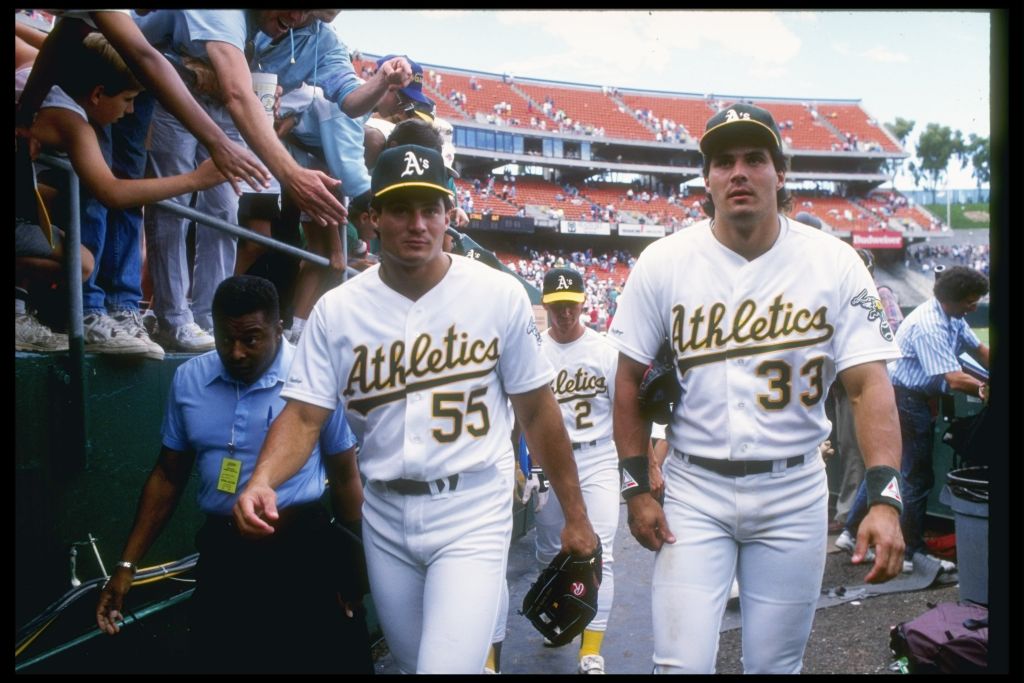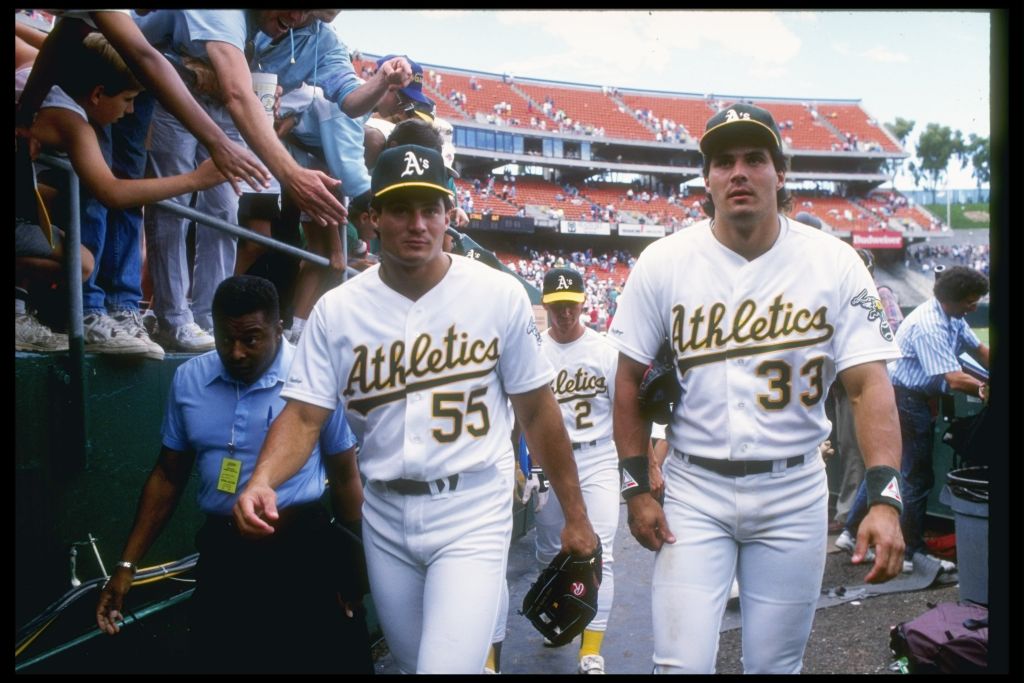 As much as Jose's reasoning sounds like the sour grapes of someone trying to avoid continually being painted as a cheat, one glance at Ozzie's career statistics prove he has a point.
Ozzie had only 65 career at-bats over three seasons. His Wins Above Replacement (WAR) came in at the sub- John-Blutarsky's-GPA-level of -0.6. He had 13 career hits to his name and not a single home run. Ozzie's on-field career may have been uneventful, but that doesn't mean it was uneventful off the field. 
The many misdeeds of Jose Canseco and his twin brother Ozzie
Jose and Ozzie have gotten into their fair share of trouble over the years. Like a bizarro version of the Dukes of Hazzard, their two brothers who always seem to court trouble without being able to wriggle out of its grasp. Below are just a few examples of their misadventures.
With Jose scheduled to participate in a Celebrity Boxing match but not feeling up to it, he pulled a switcheroo and had Ozzie show up in his place. One time while cleaning his gun in 2014, Jose shot his own finger off. 
At his last MLB stop in St. Louis, Ozzie was cut from the team after GM Dal Maxvill said, "He had definitely gone backwards in all aspects and complained the whole way." 
After allegedly beating two men up in 2005, a jury found the brothers liable and a judge ordered them to pay over $1 million in damages. Say what you want about the Cansecos, but one thing they were never guilty? Being boring.