The Many Ways Dan Snyder Has Alienated Washington's Fans Other Than the Name-Change Controversy
Few sports owners have bungled their time with a franchise like Dan Snyder has with the Washington Football Team. 2020's been an awful year for the franchise, but we can't kid ourselves: Snyder's reign includes a seemingly unending run of misfortune. Chalk up some to bad luck. But you can attribute a lot of it to a poor team culture, which Snyder is partly responsible for. 
The WFT changed their name this year amidst heavy media fire. However, this isn't the only way Snyder alienated the fan base. Here are some of his "greatest hits." 
Dan Snyder's history as owner of the Washington Football Team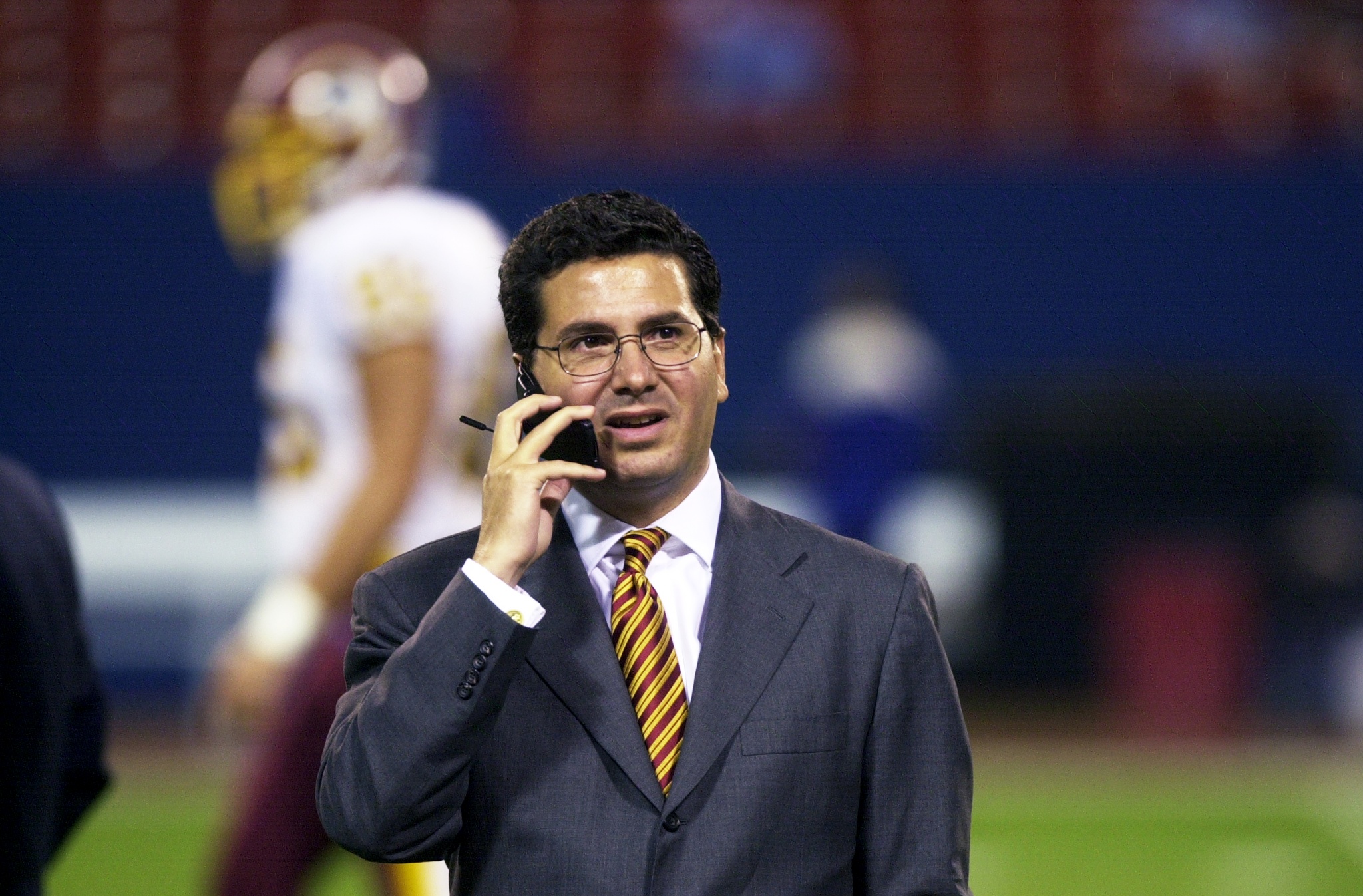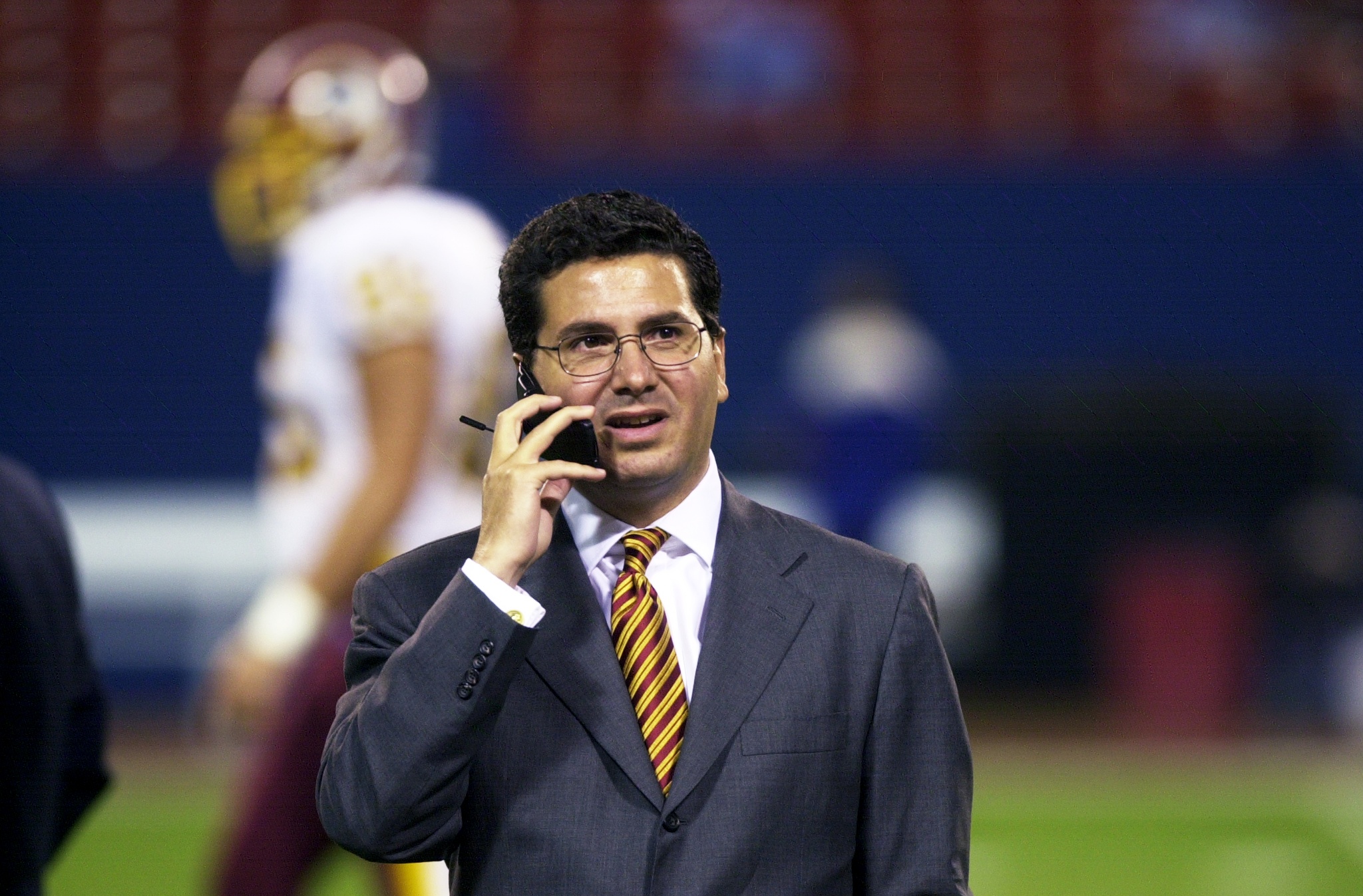 Ultimately, in sports, the buck stops with ownership. No matter who fails to produce within an organization, the owner picks his executives and hires a head coach. Then they are responsible for results on game days. It all goes back to the top. In that regard, Snyder has been bad for the team. 
According to Pro Football Reference, Snyder has owned the Washington Football Team since 1999. The team's record during this time is 142-193-1. They've been to the playoffs five times, with the last trip was in 2015. WFT hasn't won a playoff game since 2005 under Joe Gibbs.
Near the beginning of his tenure, Forbes reported on how Snyder was famous for bringing in high-priced free agents who didn't deliver improved results on the field. He's stopped doing that so much, but the product on the field is still subpar. 
The 2020 scandals of the team
2020 has been a rough year for everyone, but it's been especially tough for Snyder and his organization. They've had multiple sexual harassment scandals surrounding the team. It led to the resignation of longtime communications chief and play-by-play announcer Larry Michael along with the firing of several other team officials. 
The team's controversial name also came into the spotlight in 2020. With racial inequity and social justice discussed more than ever, Snyder got stuck in the metaphorical crosshairs for his staunch refusal to change the team's racially insensitive name. After sponsors began pulling their support, Snyder finally relented. He adopted the placeholder moniker of Washington Football Team while the team identifies a long-term replacement name. 
Any of those items would be a lot for a team to handle in a normal year. When you combine them and add in having to deal with a worldwide pandemic, it gets even worse. But 2020 isn't the only time Snyder's reported actions have been offensive to the team's fans. 
The many ways Snyder has alienated Washington's fan base
Snyder has a long record of ticking off his fanbase. The Washington City Paper compiled a record of some of his most egregious offenses, including: 
He charged $10 for fans to watch the team practice in training camp. 
Team concessions operators sold beer in the stadium bathrooms during the 2009 season. 
Snyder banned fanmade signs from FedEx Field while handing out signs created by a sponsor. 
In 2005, the only credit card one could use to purchase season tickets was the Redskins MasterCard. 
He also sued one of his fans, a 72-year-old woman who'd fallen on hard financial times, for attempting to get out of paying season tickets. 
That's just a sampling of the damage Snyder has done. It's almost mind-boggling. Year after year, Snyder's team performs poorly, yet he refuses to upgrade the fan experience in any way. In fact, he usually takes steps to make it actively worse. 
Unfortunately for WFT fans, removal of a team owner only happens willingly or if the other owners in the league take action to oust the owner in question. Snyder's minority owners have put pressure on him to sell, but he hasn't yet. While Snyder's 2020 has been disastrous, Washington fans shouldn't hold their breath on Snyder going anywhere any time soon.