The Miami Dolphins Can Blame Deshaun Watson for Stalling Their Free Agency Plans
The Miami Dolphins are in the midst of a pivotal offseason. Fresh off a year filled with endless Deshaun Watson rumors and connections, the team finally appears ready to fully commit to third-year QB Tua Tagovailoa as the face of the franchise moving forward. They hired an offensive-minded HC known for player development and have already signed a few notable offensive players via free agency.
Offensive guard Connor Williams and wide receiver Cedrick Wilson have been the team's most significant additions in free agency. Miami also brought back starting tight end Mike Gesicki via the franchise tag.
However, despite the Dolphins' desire to put their Deshaun Watson interest behind them, current reports suggest that Watson is still impacting the franchise quite drastically. His looming decision on where he wants to play next drastically alters the Dolphins' free agency plans.
Top Dolphins FA target Terron Armstead is waiting for Deshaun Watson to make a decision
Terron Armstead is the top tackle on the market right now. He's a three-time Pro Bowler who's been the New Orleans Saints' franchise left tackle dating back to 2014.
Armstead is expected to command a massive asking price this offseason, and the Dolphins are at the front of the line of teams willing to pay top dollar for his services. This spring, one of Miami's primary goals was building a good offensive line for Tagovaolia to play behind.
While the Dolphins would happily fork over $20-plus million per year to acquire Armstead's services right now, the Pro Bowl tackle is taking his time. He's reportedly waiting for Deshaun Watson to decide on his future, as the Saints are very much in play as a possibility.
Should Watson go to the Saints, it seems likely that Armstead would follow.
The Dolphins can only wait so long
Landing Armstead is a top priority for Miami. Having someone of his caliber at left tackle immediately improves the Dolphins' offensive line, potentially making it above average following the addition of Connor Williams as well.
However, the Dolphins can only afford to wait so long. The offensive line market is moving extremely quickly, and Miami is running out of options to replace Armstead should he choose to re-sign with the Saints.
Former New York Jets right tackle Morgan Moses just signed with the Baltimore Ravens. Most free-agent guards have already found new homes as well.
What options does Miami have should Terron Armstead follow Deshaun Watson to the Saints?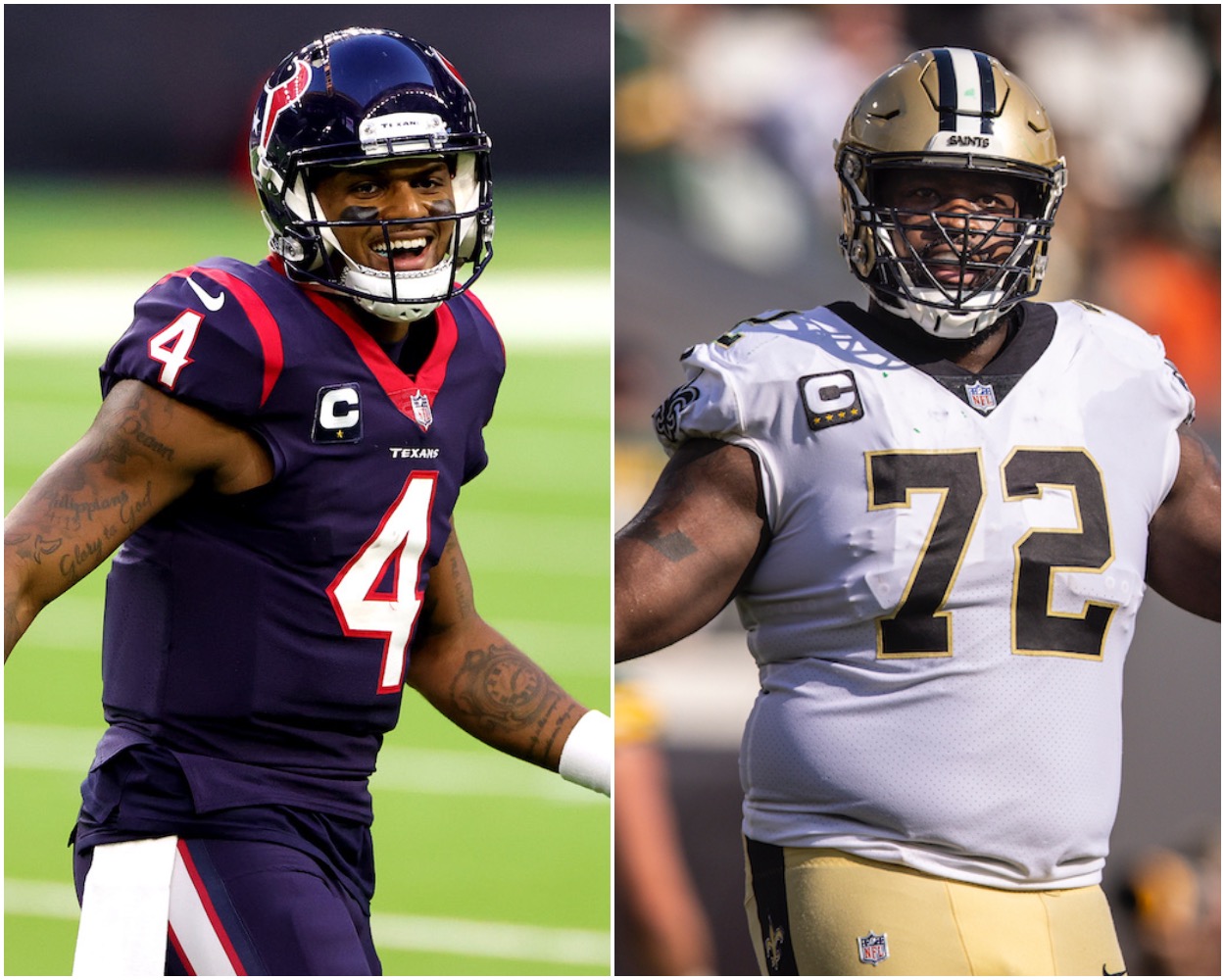 Should Watson and Armstead go to the Saints, the Dolphins need to quickly pivot in a new direction.
Pursuing current Dallas Cowboys RT La'el Collins (who is likely to be released) makes the most amount of sense. They could also take a flier on a veteran tackle like Eric Fisher or Duane Brown. Neither are great players anymore. However, they're both upgrades over Miami's internal options.
Either way, the Dolphins are seemingly at the mercy of Watson right now. It's a somewhat ironic situation considering how closely the two sides were connected in 2021.
All stats courtesy of Pro Football Reference.
RELATED: Teddy Bridgewater Joining the Dolphins Could Spell Disaster for Tua Tagovailoa