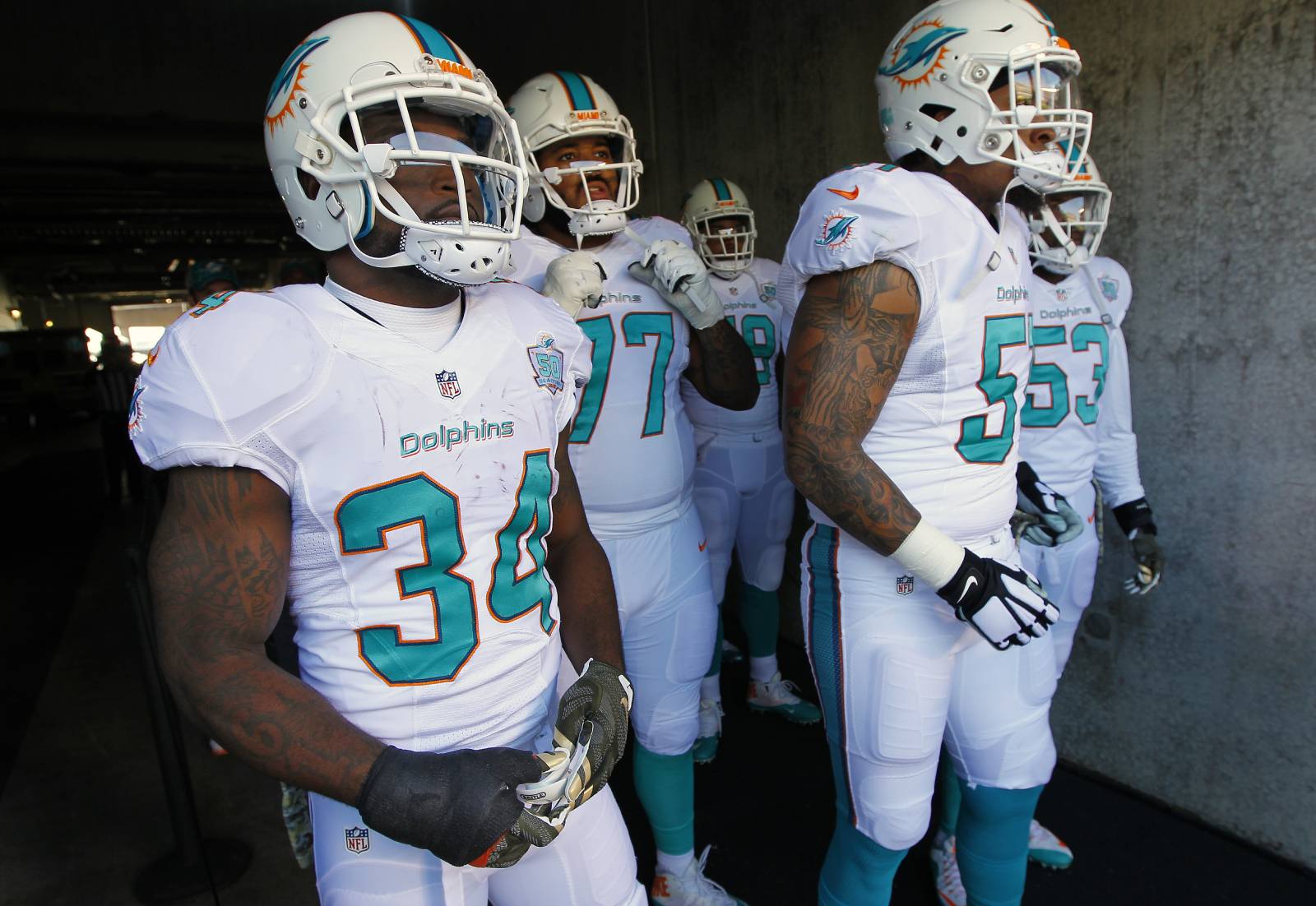 The Miami Dolphins Once Drafted a Linebacker Blind in One Eye
The Miami Dolphins once drafted a linebacker who was blind in one eye. This is Bryan Jones' story, from Oregon State to Dolphins Stadium.
When the Miami Dolphins drafted linebacker Bryan Jones in 1999, they were willing to move past one concern on his scouting report.
The issue didn't have much to do with Jones' play or talent level. Miami drafted a versatile defender who could play linebacker or safety — and had thrived at both positions in college.
Miami drafted Jones knowing that he was blind in one eye. This is his story, from Oregon State to Dolphins Stadium.
Bryan Jones had a strong senior season at Oregon State
A 6-foot-4 linebacker, Bryan Jones was a standout on a 1998 Oregon State team which went 5-6. Jones totaled 99 tackles and six sacks as a senior.
Jones parlayed that strong showing into an NFL combine invite. He was one of 26 outside linebackers who participated in the event and ran a 4.61 40-yard dash, according to the NFL Combine Results.
That 40-time was the third-best of any outside linebacker. Jones also posted the eighth-best score in the three-cone drill.
Jones was blind in one eye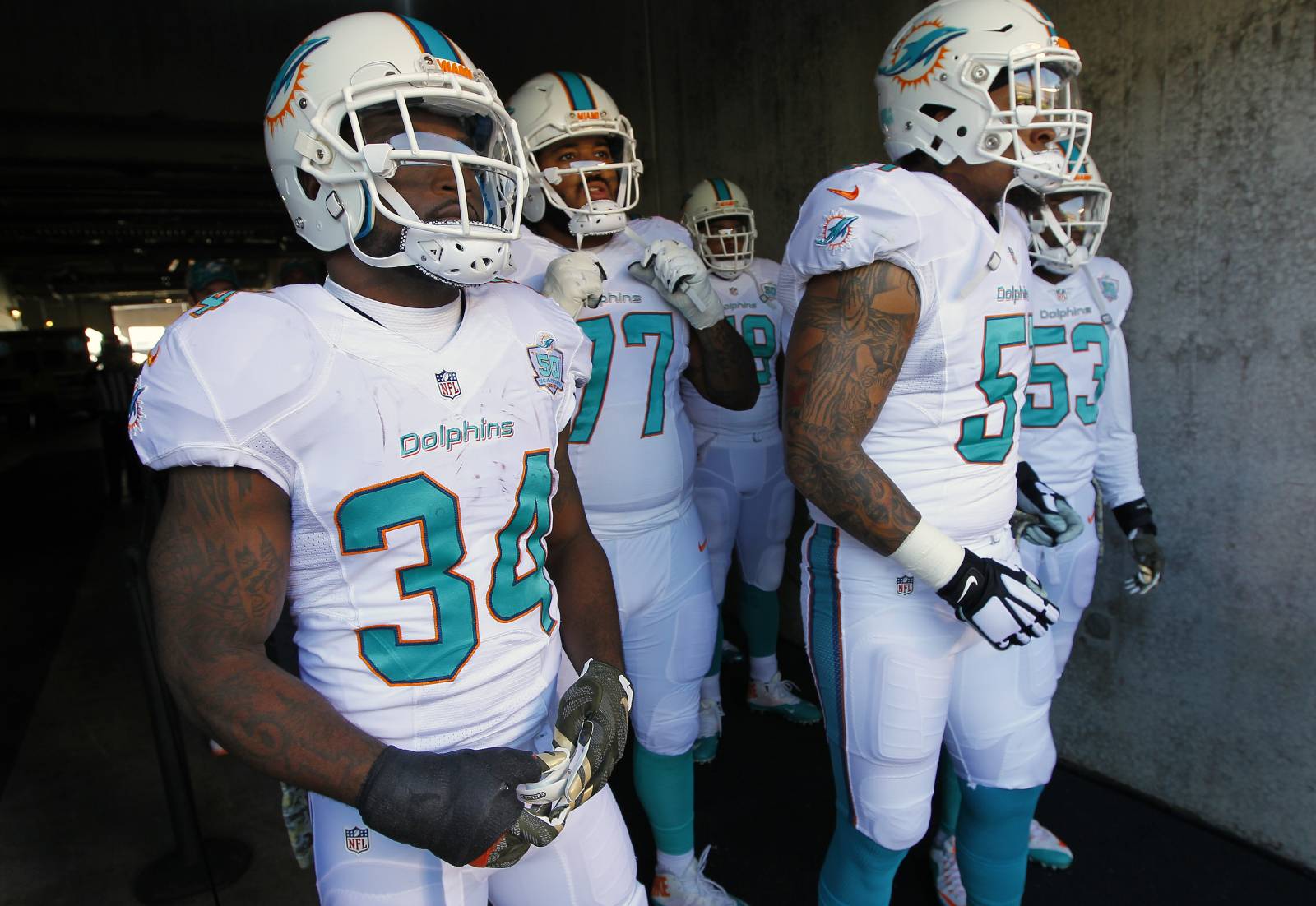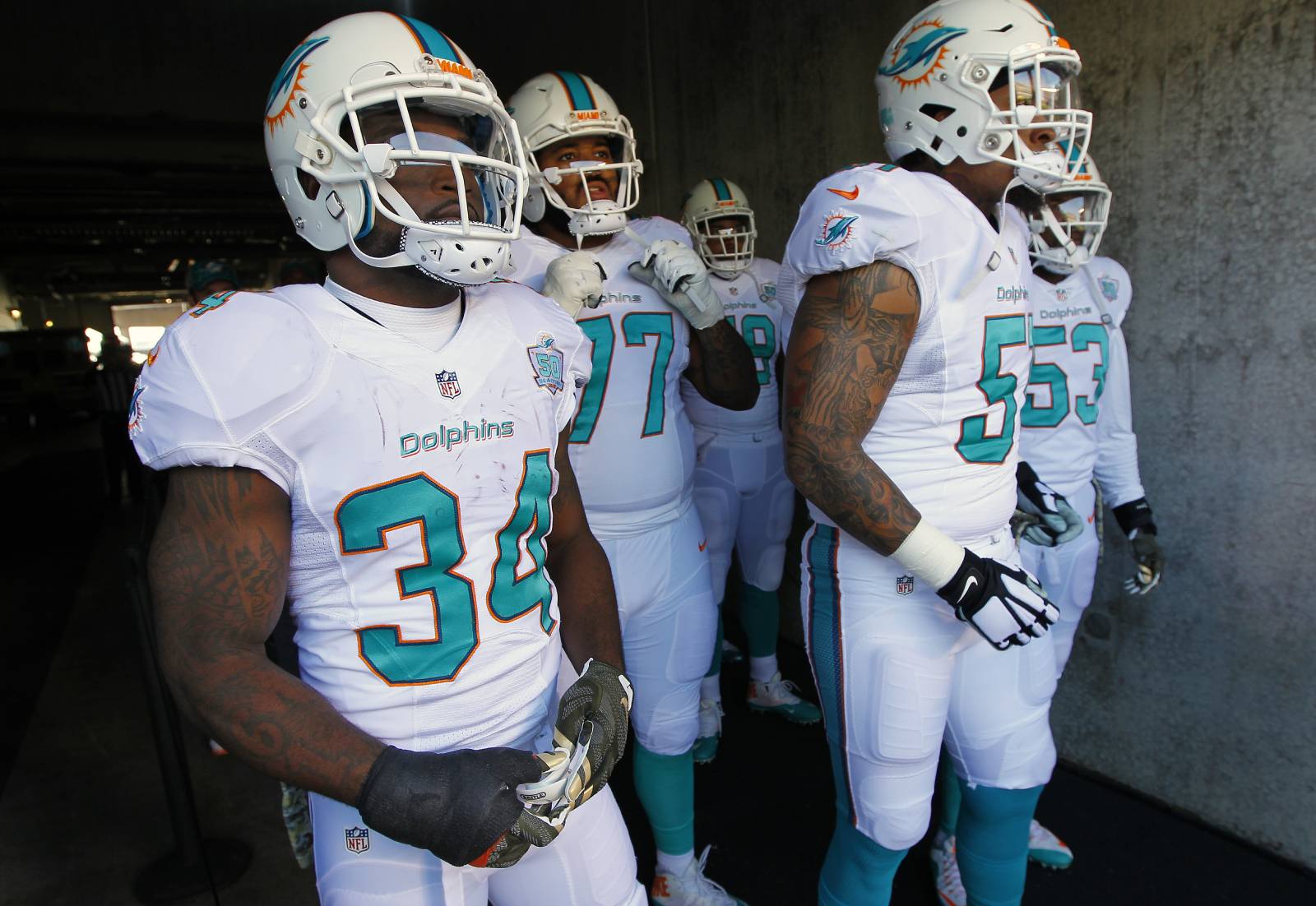 Every prospective NFL player is asked to undergo tests and physical examinations at the NFL combine. Teams want to know how every injury, from a knee injury as a child to the shoulder injury he played through as a senior, will impact the player's draft stock and future.
Those teams were surely surprised when NFL doctors learned Bryan Jones was legally blind in his left eye. Even his Oregon State coaches were amazed at the doctors' discoveries.
In a 1999 interview with the South Florida Sun-Sentinel, Jones explained how he slowly lost vision in the eye after a baseball hit him when he was seven years old.
A blood clot formed behind his retina, according to the paper, and it later blocked Jones' vision.
"It doesn't affect me on the field. It happened so long ago that I just learned how to play with it. It's normal to me. Everybody else might think it's a big deal, but it's not to me."
The Oregon State coaching staff that recruited Jones knew about his blindness. The second staff that took over midway through Jones' time in college never learned he was blind, though.
The Miami Dolphins drafted Bryan Jones in 1999
The Miami Dolphins wanted playmakers and Bryan Jones fit the bill. Miami used its second fifth-round pick on the linebacker.
Jones spent that summer with the Dolphins and even saw second-team snaps when other linebackers battled injuries. But Jones never made it into a regular-season game in the NFL.
Jones is the only member of Miami's 1999 draft class who never played in a game. Even Joe Wong, the team's seventh-round pick from BYU, played in two games.
Even still, Bryan Jones was the story of Dolphins camp in 1999 and proved he didn't let a perceived weakness slow him down.