The Miami Dolphins Put Minkah Fitzpatrick on the Field With Total Strangers
Minkah Fitzpatrick looks like he may be one of the NFL's brightest young stars on the defensive side of the ball. He looks like he's found a home playing for one of the most stable and consistent franchises in the NFL, the Pittsburgh Steelers. But that isn't where Fitzpatrick began his career. He started in Miami, and for multiple reasons, it did not go well for him in Florida. 
Why is it that Fitzpatrick played so well in Pittsburgh but had issues in Miami? Here's what happened when the Dolphins put him on the field with a bunch of strangers. 
Minkah Fitzpatrick's trade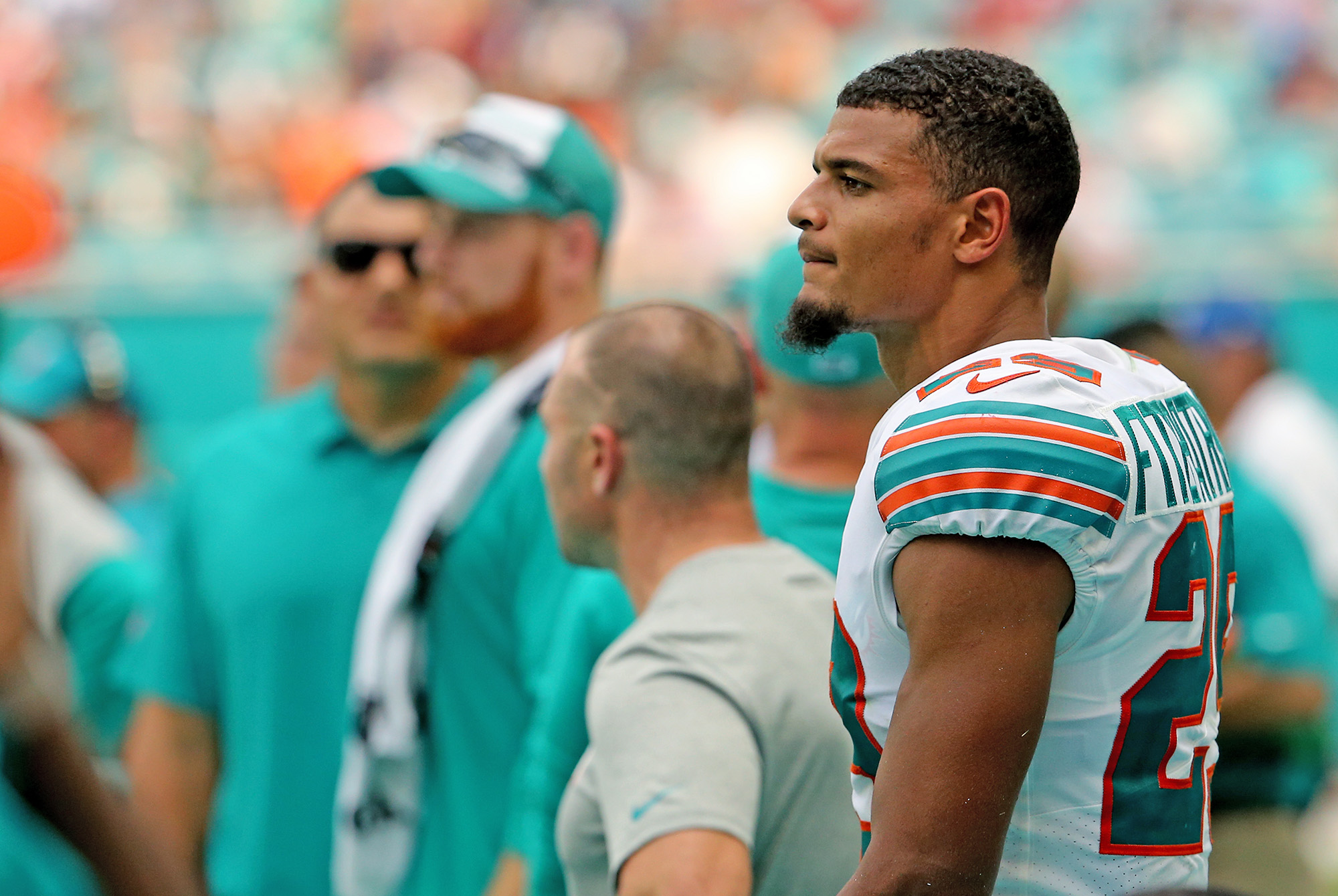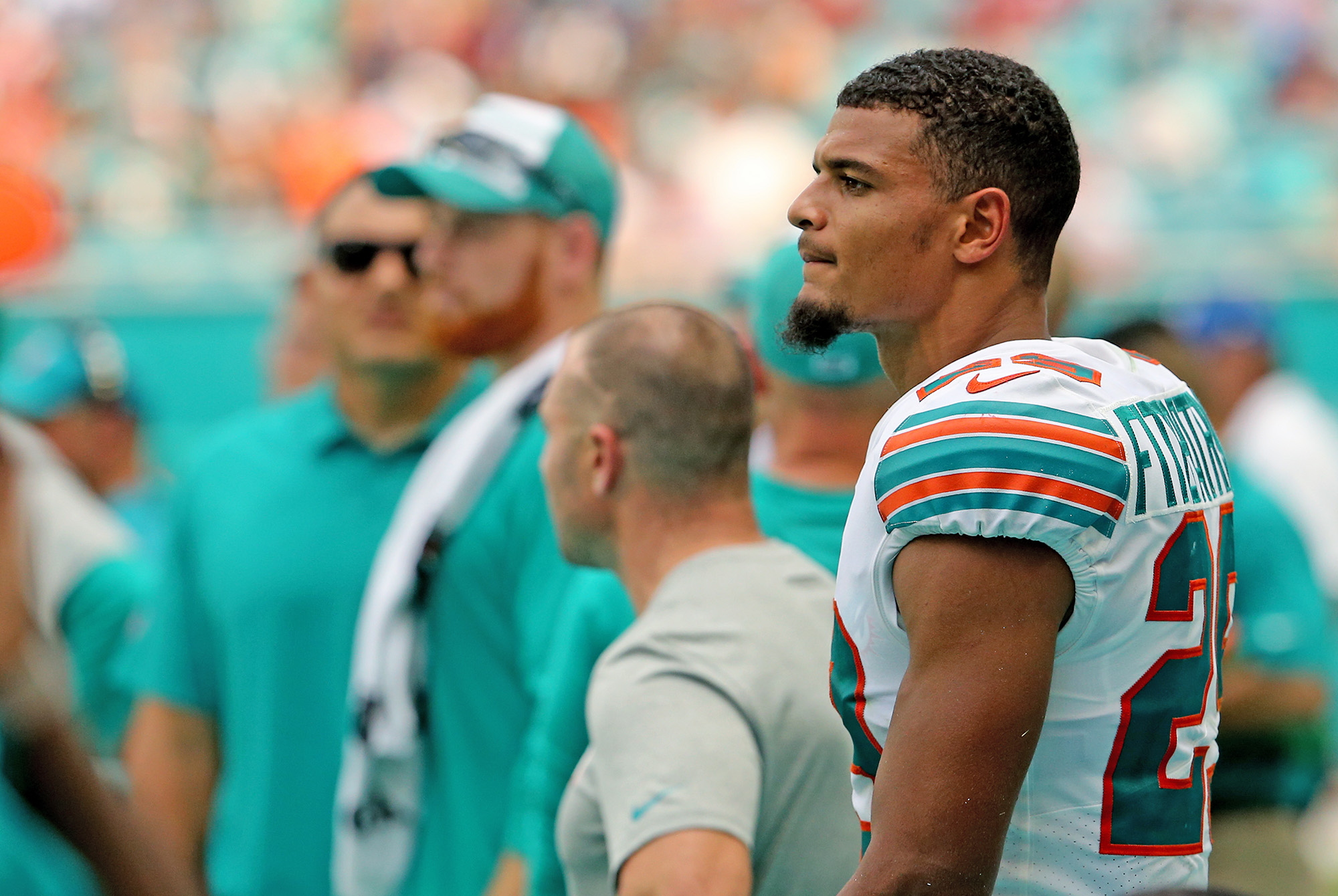 According to Pro Football Reference, the Dolphins selected Fitzpatrick with the 11th overall pick of the 2018 NFL Draft. In his first season, he played in all 16 games, starting 11. He also had two interceptions including one returned for a touchdown. The Alabama product showed plenty of progress, but 2019 saw the player and team go through a rather messy divorce.
The talented Fitzpatrick felt the Dolphins were misusing him early in the 2019 season and the team granted him permission to request a trade. It got so bad that according to NFL.com, Fitzpatrick's mother took to Twitter to complain about the team not using her son's talents correctly. 
The Dolphins traded Fitzpatrick to the Pittsburgh Steelers, a team known for its defensive prowess. The Dolphins also traded a 2020 fourth-rounder and 2021 seventh-rounder. In exchange, they received a 2020 first and fifth-rounder while also getting back a 2021 sixth-rounder.
How Minkah Fitzpatrick performed after being traded
Fitzpatrick followed up the trade with an absolutely outstanding season. According to Steelers Now, he made First-Team All-Pro while being named #35 on the NFL's list of top 100 players.
He had 57 tackles and five picks while recovering two fumbles. He also had two touchdowns. His overall play contributed to the Steelers' defense topping the league in sacks and turnovers with 54 and 38, respectively. 
So what happened in Miami? It's clear that the issue wasn't Fitzpatrick's ability — he had plenty of that to go around as evidenced by his performance in the Steel City. What forced the Dolphins to effectively give up on a player that was clearly still talented and able to make big plays?
How the Dolphins changed his approach to the game
According to Bleacher Report, the Dolphins made one big change to Minkah Fitzpatrick's game he fundamentally disagreed with: they wanted him to play only at strong safety at linebacker, positions he felt didn't utilize his speed and quickness to the fullest extent possible. Fitzpatrick went along with the plan, even if he didn't believe it was the right move. He told Bleacher Report,
"Even though they have me in the wrong spot and other players know they have me in the wrong spot…Even though I disagree with the coaches. I'm still going to follow their lead….

"It was messing up my skill set…I was working the hand-fighting drills against the tight ends and working on hitting the bags and stuff like that. That's fine and dandy, but that wasn't my skill set."
Prior to week one, the Dolphins also forced Fitzpatrick to practice and communicate with players he wasn't familiar with. Fitzpatrick went on to say:
"It was my first time ever seeing them…I didn't even know half their names while I'm out there on the field with them. In the middle of the game! I'm trying to communicate with somebody, and he's looking at me like I have no clue what I'm talking about."
The result? A discombobulated defense that saw a well-prepared Baltimore Ravens team whip them to the tune of 59-10. Now that Fitzpatrick is on a solid team playing the right position with players he knows, he's in a much better position to succeed.