The MLB Stadiums Fans Refuse to Attend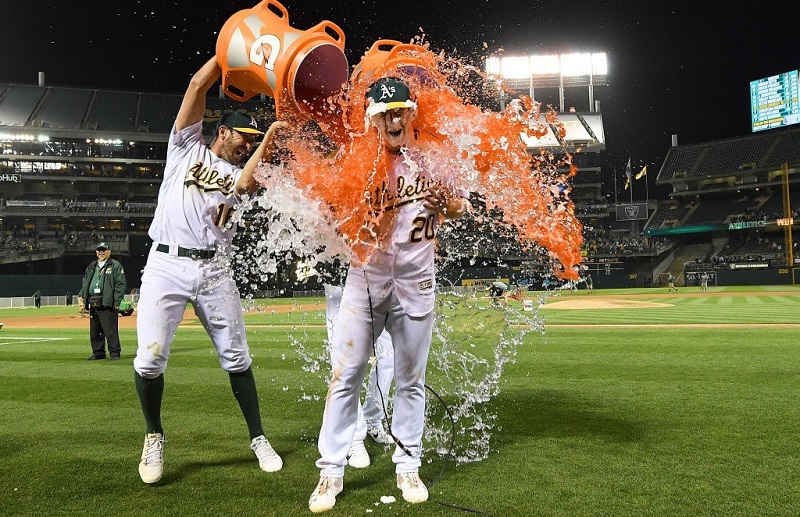 It takes more than a winning team to get MLB fans to the ballpark. For proof, you only need to look to the 2016 Cleveland Indians, a club that went to the seventh game of the World Series. Despite having an exciting, eminently likable team on the field every day, Cleveland's Progressive Field ranked 27th in attendance for the season. [Whispered, in Shoeless Joe Jackson voice: "If you win the AL Pennant, they still won't come."]
By contrast, some of the worst MLB teams of 2017 enjoyed the best attendance through the season's first half. Much like a new bar needs more than great cocktails to become a winner, so goes stadium popularity. From what we can tell, ballparks need to offer fans an attractive setting, convenient location, and a product on the field worth your cheers. (Public transportation doesn't hurt, either.)
When you combine a bad team with an aging, ugly stadium, you're setting your organization up for box office failure. Actually, it only takes a crappy venue in the wrong city to guarantee that fans will avoid your ballpark like the plague. Here are the seven MLB stadiums that fans simply refuse to visit. Our rankings cover attendance from the start of the 2016 season through June 2017, and you can follow all the way to No. 1 for the worst of the bunch.
7. Minnesota's Target Field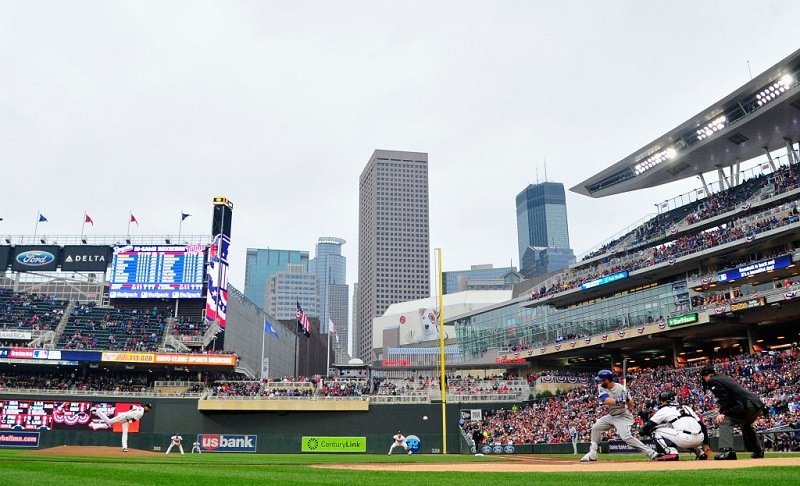 When we look at Target Field, we see a new park (2010) with cozy dimensions and a heady view of the Twin Cities skyline. Compared to the domed horrors of Twins past, you have to love the embrace of outdoor baseball, even considering those cold Aprils and Septembers. Minnesota fans seemed to agree and set a franchise attendance record of 3.22 million in the inaugural season. Since then, fans' reception of this ballclub has been chillier than a fall day in St. Paul. In the past season and a half, just 2.92 million fans attended Twins games.
6. Cincinnati's Great American Ball Park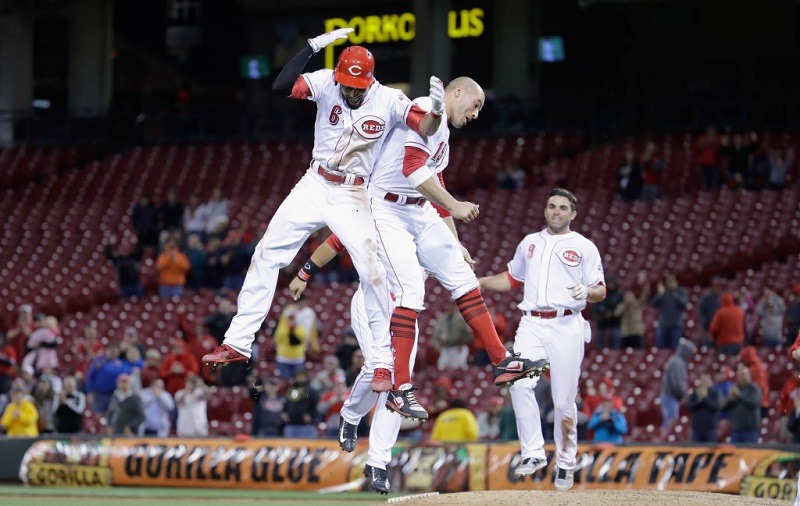 As recently as 2015, the Cincinnati Reds averaged close to 30,000 fans per game (2.4 million total) at Great American Ball Park — and they were a last-place team. Fast-forward a few years and Cincy fans appear sick of the rebuilding club that management has fielded. Granted, the mashing offense is enough to entertain you. Unfortunately, the appalling pitching staff follows this bunch every inning, and attendance has followed suit since the 2016 season began. A woeful 2.81 million saw the Reds play at Great American since then.
5. Chicago's Guaranteed Rate Field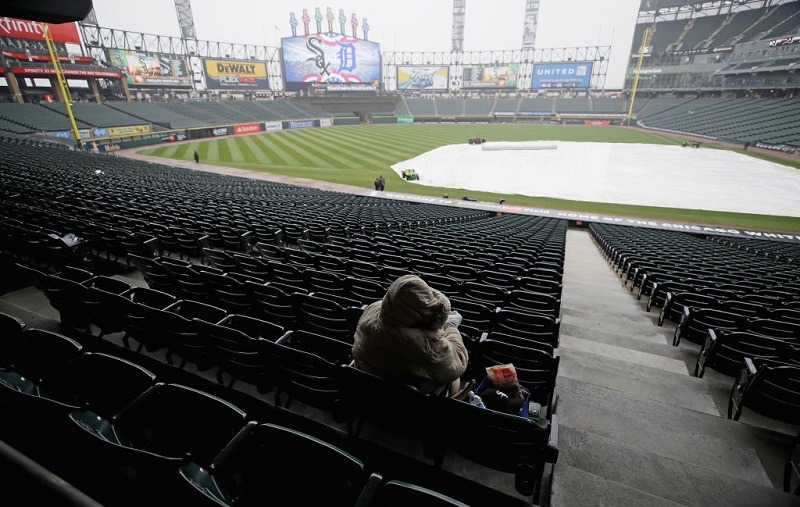 If you want to alienate fans in a huge baseball town, name your park "Guaranteed Rate Field" and stick a last-place team on the diamond every night. Well, that's exactly what the Chicago White Sox have done over the last few seasons, and a sad 2.6 millions fans watched it happen. In 2017, attendance actually jumped a bit at the midseason mark, but a four-game series with the Yankees probably skewed those numbers. Over on the north side of town, the Cubs had 4.72 million fans over the same period.
4. Miami's Marlins Park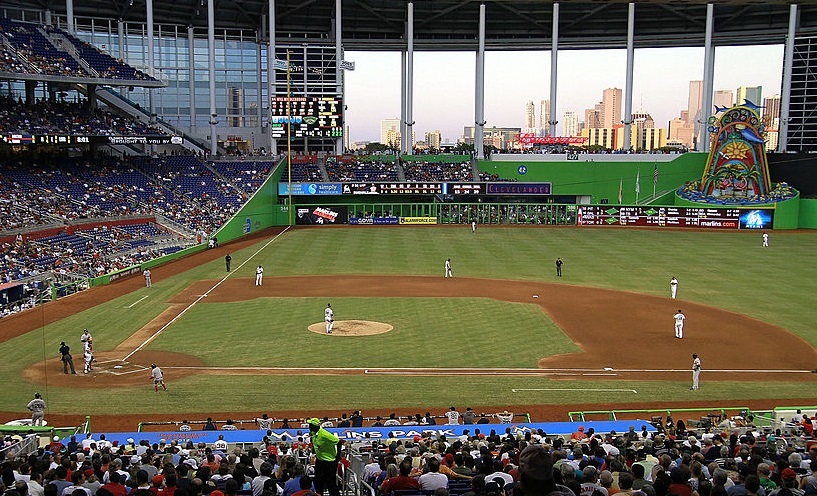 South Beach meets Disneyworld at Miami's Marlins Park, where tickets are cheap and no one shows up for the game. There are many places to put the blame here — the in-stadium nightclub, the hideous center field, an awful color scheme — but the haphazardly run organization deserves most of it. Any good Marlins team in recent years saw fast sell-offs by the profiteering Jeffrey Loria, who's now selling the club. Since the start of 2016, Miami has been the National League's worst draw with a total of 2.59 million tickets sold.
3. Cleveland's Progressive Field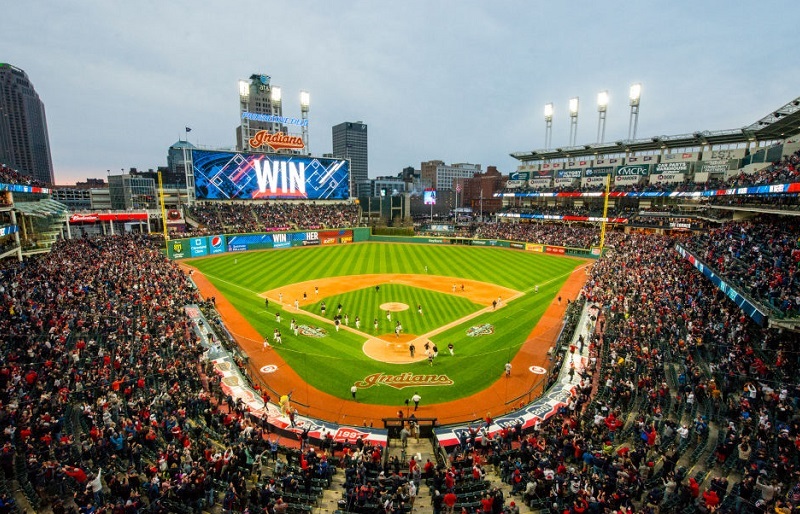 While we understand why folks don't want to see the White Sox or Marlins play, we can't say the same about the Indians. The Tribe, which pushed the Cubs to extra innings in the seven-game 2016 World Series, averaged fewer than 20,000 fans across that sterling (94-67) campaign. While attendance shot up more than 5,000 fans per game in 2017, the increase was not enough keep Progressive Field (est. 1994) out of the worst three in baseball. Since the start of the '16 season, a meager 2.4 million Indians tickets sold.
2. Oakland Coliseum
The Oakland-Alameda Coliseum, home of the A's, has all the hallmarks of an unpopular stadium. For starters, it dates back to 1966 — and we can't tell if there have been any improvements on the original bad idea since it opened. Meanwhile, it doubles as a football stadium, which is enough to sour any baseball fan. With the endless swaths of foul territory, a lack of intimacy is built into the park, and the rule that foul balls become outs, there has never been a batting champion from Oakland.
Add a tendency to flood sewage water after rainstorms, and you have the most appalling outdoor ballpark in America. Some 2.22 million intrepid fans have turned up at the Coliseum since the start of 2016. Not surprisingly, things got worse for the last-place team on the field in 2017. Oakland saw an average of 3,045 fewer fans per game through the first three months of this season.
1. Tampa Bay's Tropicana Field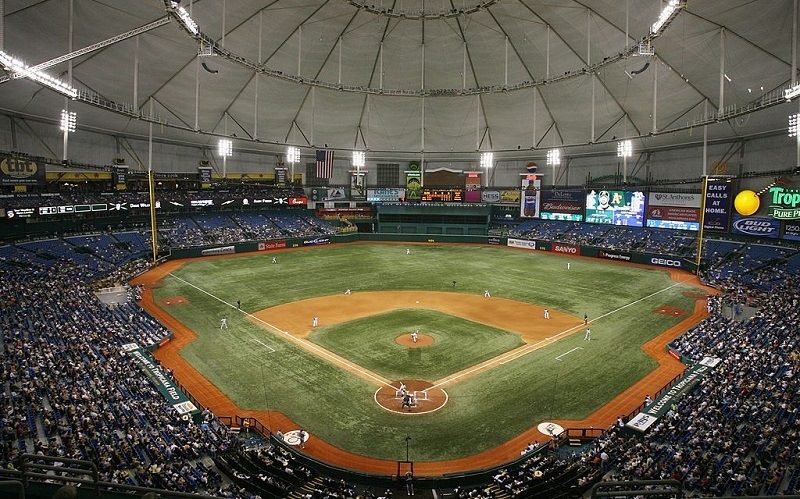 What MLB stadium features the only non-retractable dome, occasionally unavailable sections, and live rays in a swamp-like aquarium? That would be Tropicana Field, home to the Tampa "Don't Call Them Devil" Rays. Following the dissolution of the Montreal Expos and the wave of attractive new MLB stadiums around the country, Tropicana is a holdout from a bygone era. And we don't blame anyone for not attending games here.
Just listening to the canned noise and grating cowbells — to cover for a lack of fans, you see — is enough to consider a lifetime boycott of this dump. Actually, it seems like the Tampa-St. Pete area is already on board. Just 1.9 million fans have paid to see games at Tropicana since the start of 2016 (123 games), which is less than have attended Dodger Stadium (1.96 million) through 44 games in 2017. We have a marketing idea for Tropicana: free tickets for anyone who knows what happens when the ball hits a catwalk.
Information courtesy of Baseball Reference.