The Most Famous Athlete Couples of 2019
Following the lives of athletes is sometimes almost as fun as following their success in their sports. Whether they're dating celebrities or other sports stars, it's fun to just watch and learn more about these amazing athletes.
Sometimes their love stories are even as romantic as any love story from a book or a movie. We won't pick favorites, so these famous athlete couples are not ranked in any particular order.
Andre Agassi and Steffi Graf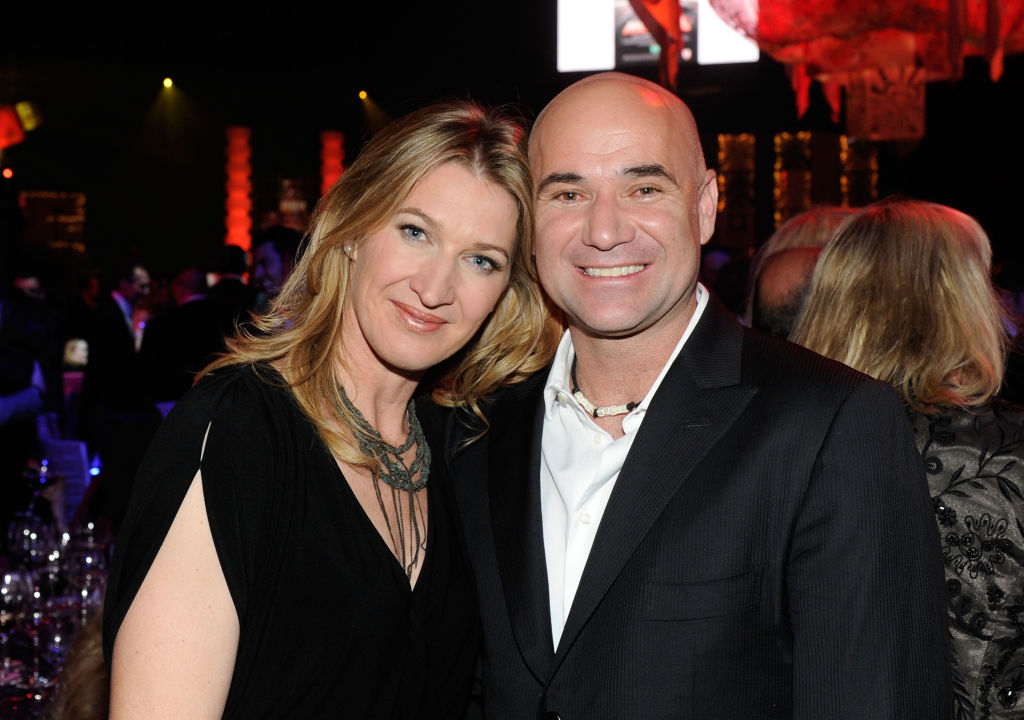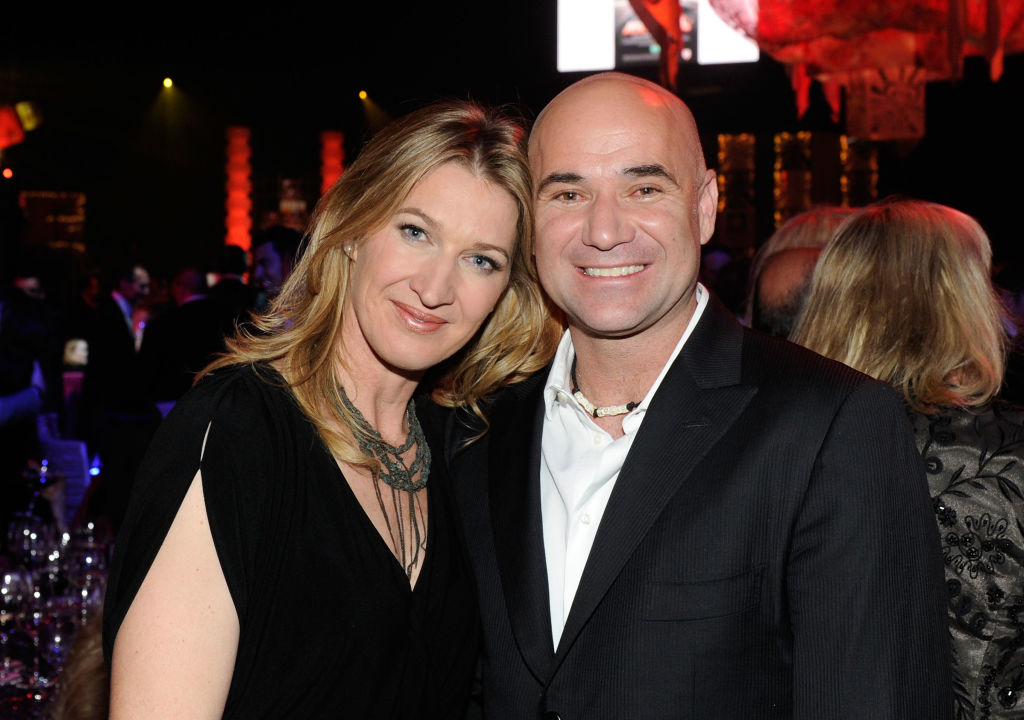 Both tennis stars, Andre Agassi and Steffi Graf are an athletic power couple with multiple awards and claims to fame to their name.
Agassi has won 8 Grand Slams and Graf has won 22, though it's not a contest for the two. Agassi has also won an Olympic gold medal and Graf peaked at being ranked as the best women's tennis player around the world.
The two met in Paris in 1999 and soon would hit it off and become the power couple they're known as. Although they're both retired now, the couple puts into their personal lives as much as they put into their tennis life. 
Megan Rapinoe and Sue Bird
If you were one of the millions who watched the U.S. Women's National Soccer Team beat the Netherland's national team at the Women's World Cup this year, you probably saw Megan Rapinoe kiss her girlfriend Sue Bird. What many might not know, however, is that Sue Bird is also an extremely accomplished athlete in her own right. 
Rapinoe plays for the Seattle Reign FC as well as the U.S. Women's National Soccer Team. She's competed at the Women's World Cup three times and has won twice, once in 2015 and again in 2019.
She also helped lead her U.S. Olympic team to a gold medal in the 2012 Olympics. Although she was injured during the 2016 Olympics and couldn't play at her best, she ended up meeting Bird there and their relationship grew from then on. 
Bird plays for the Seattle Storm WNBA team and she's led the U.S. Women's National Basketball Team to 4 gold medals at the 2004, 2008, 2012, and 2016 Olympics.
She's also helped her team win numerous FIBA world cups and holds the distinction of being the most decorated FIBA athlete ever. In the U.S., she's also won numerous WNBA titles and has been in the All-Star team for years.
These two star-athletes have many accomplishments to their names but their biggest one was finding each other.
Zach and Julie Ertz
Julie Ertz is also another star athlete from the National Women's Soccer League and she was also part of the world cup winning national teams that Megan Rapinoe was a part of.
Her husband, Zach Ertz, is not only the tight end for the Philadelphia Eagles but also her college sweetheart. They got married in 2017 and Julie changed her name from Julie Johnston to Julie Ertz.
Zach Ertz famously caught the gaming-winning touchdown at Super Bowl LII, but he also managed to catch Julie at a local baseball game while they were both in college. Their love story blossomed from there. Nowadays, the two are not only each other's best friend, but also workout partner, and biggest fans.
Amanda Nunes and Nina Ansaroff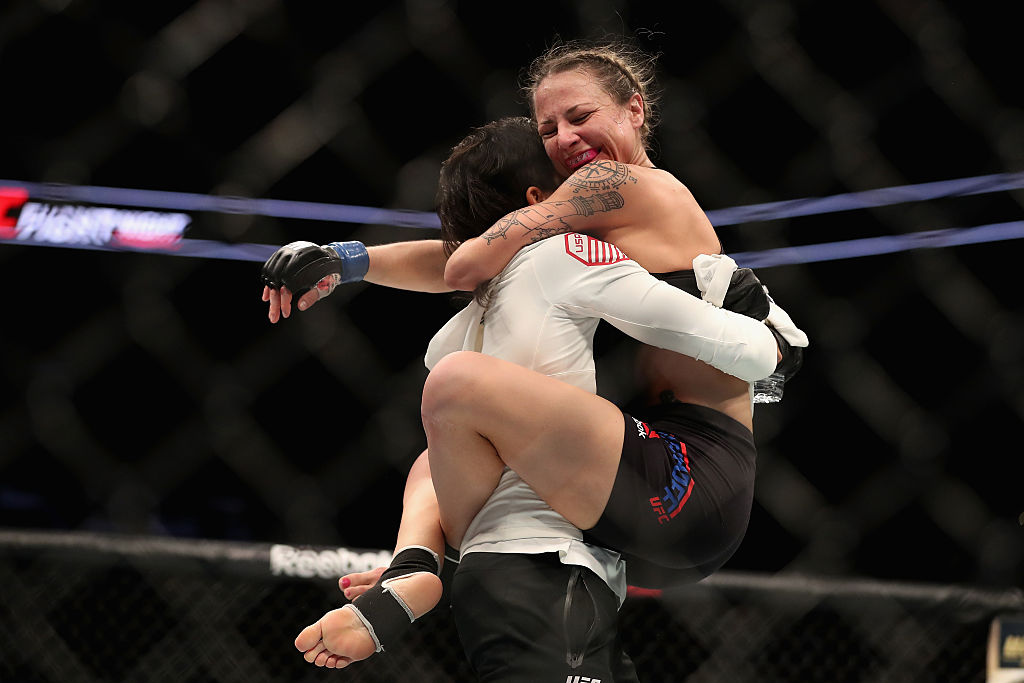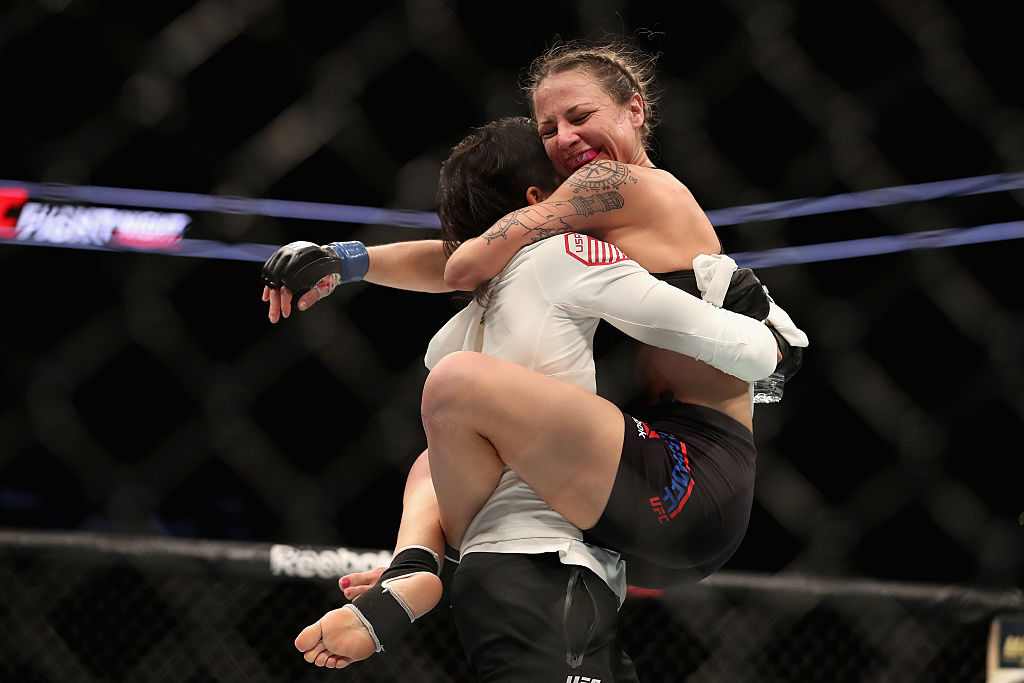 Amanda Nunes is not only a two-weight champion in the UFC, she's also happily engaged to Nina Ansaroff, another fighter in the organization.
They don't fight in the same weight class, but they both support each other and corner one another when they do fight. The two met while training with one another at a gym in 2012 and they hit it off from there. 
As a high ranked fighter in the strawweight division, Nina hopes to become the champion of her division too, because then she and Amanda would become the first couple champion in the UFC. The two are probably the toughest of all athlete couples.