The Most Fined NFL Player Had to Pay Nearly $7 Million for Breaking Rules
This has been a bad year for the NFL officials handing out penalties on the field. But the league is known for handing out stiff penalties off of the field, too. Some NFL players do a lot of damage to their bank accounts by flagrantly violating league policies. And the most fined NFL player doesn't even seem to care.
The most fined player in NFL history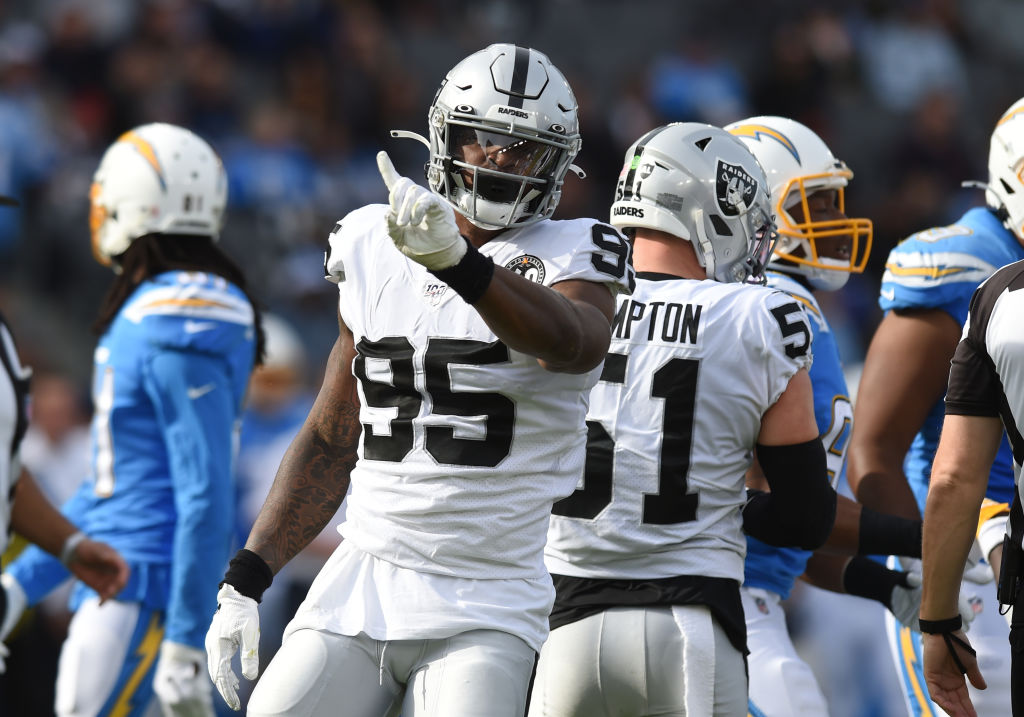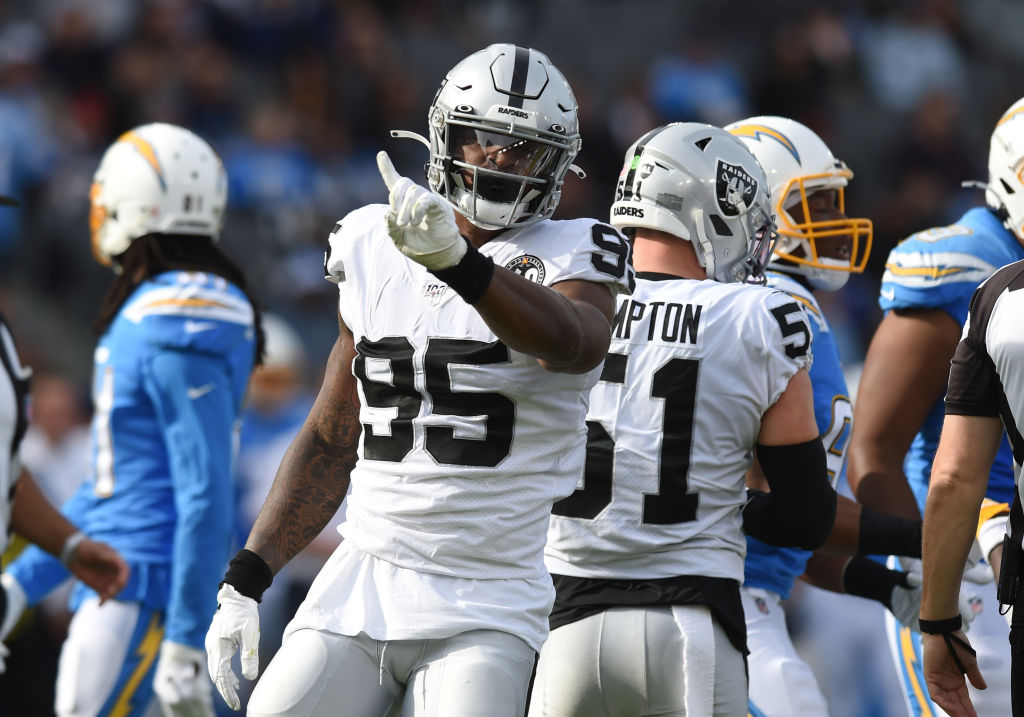 The most fined NFL player in history is Oakland Raiders' defensive end Dion Jordan, who's lost nearly $7 million to league fines. Before examining what Jordan has done to earn all those fines, let's look at his career.
The Miami Dolphins selected the defensive end out of Oregon as the third overall pick of the 2013 NFL Draft. Jordan played two seasons for Miami before the Dolphins cut him. In 2017, he returned to the league and played five games for Seattle.
The 29-year-old has spent the last two seasons in Oakland, playing seven games for the Raiders and totaling just two sacks. Here are Jordan's career numbers so far: 
50 games played
10.5 sacks
71 solo tackles
Two forced fumbles
20 quarterback hits
What was Jordan fined for?
In 2013, Jordan received his first fine to the tune of just under $8,000. Why? He received an "excessive facemask" call; the rest of his punishments have been drug-related. Jordan has earned the following fines:
July 2014: $551,000, two-game suspension for substance abuse
September 2014: $1.1 million, four-game suspension for substance abuse
April 2015: $5.2 million, season-long suspension for performance-enhancing drugs
In an article about sports fines, Casino.com singled out Jordan as the NFL's most fined player: "Jordan was suspended for 22 games and fined $6,920,634. An additional $7,875 penalty for an excessive face mask call lands Jordan at the top of our list."
Bleacher Report outlines how the league handles substance abuse violations. There are two types: violations involving performance-enhancing drugs and violations involving recreational drugs. "The 'fun stuff' is handled under the 'National Football League Policy and Program for Substances of Abuse,' it explains. "It's 32 pages and covers anything recreational or non-approved medicinally."
Yes, Bleacher Report, says there can be overlap between a performance-enhancing drug and a "substance of abuse."
Other players who've lost a lot of money in fines
While Jordan is far and away the most fined NFL player, he's not the only one with fines totaling millions. Here are some of the NFL's worst offenders: 
Aldon Smith, $4.7 million for issues involve legal problems stemming from his issues with substance abuse
Lane Johnson, $4 million resulting from using performance-enhancing drugs
Daryl Washington, $3 million from a variety of infractions, including domestic violence, a drug violation, and a late hit on Cam Newton
Josh Gordon, $2.9 million for multiple substance-abuse issues throughout his career
Adrian Peterson, $2 million for a child abuse case in 2014, when he received a hefty fine and suspension for his actions
Robert Mathis, $2 million and a four-game suspension for testing positive for performance-enhancing drugs in 2014
Follow more updates from Sportscasting on our Facebook page.