The Most Fined Players in NFL History
There's really no shortage of reasons a player can be fined in the NFL. Excessive celebrating, intent to do harm, and bad behavior off the gridiron all fit under that umbrella. And like those kids at school who were always in detention, there are some NFLers who have racked up more than their fair share of damages. With help from Spotrac and Casino.org, we take a look at 15 of the most fined players in the NFL.
15. Sheldon Richardson – New York Jets/Seattle Seahawks/Minnesota Vikings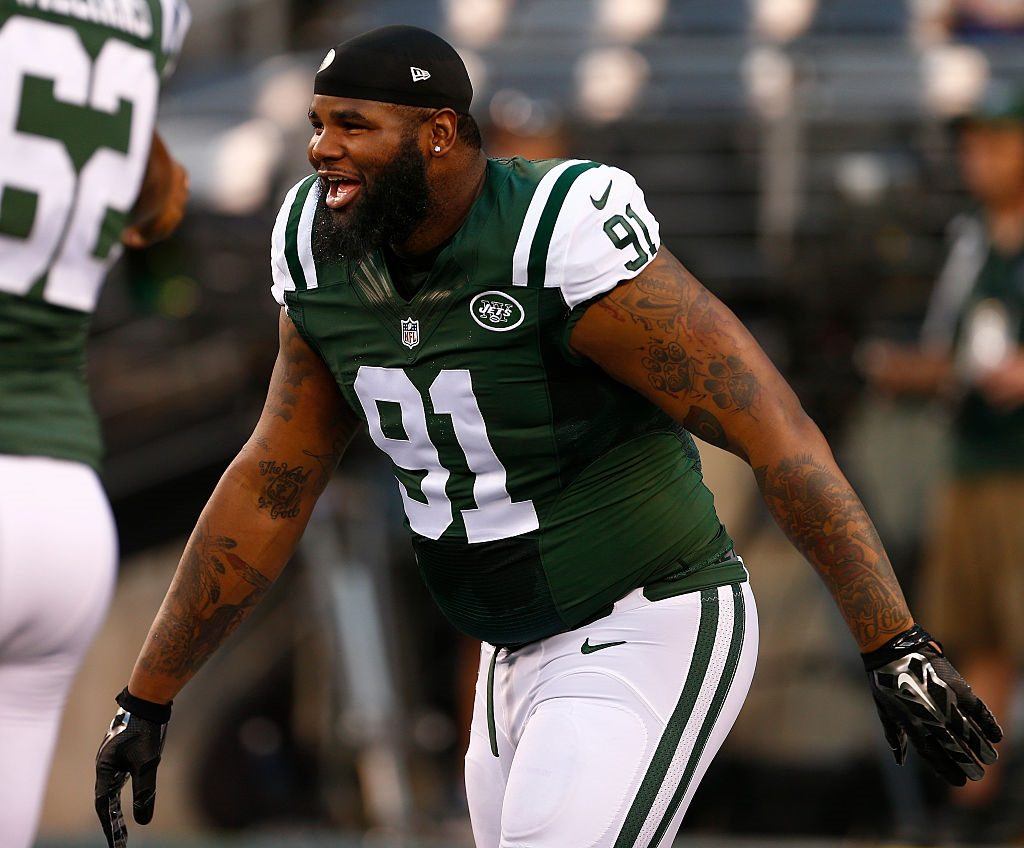 Amount: $782,778
The defensive tackle has racked up fines on every team he's played on. And he has no problem saying he doesn't think he deserves them either. When he was fined for a hit on Cardinals' quarterback Drew Stanton, the then-Seahawk called the fine extortion. "Pretty sure they are just fining guys for every personal foul and not even looking at the film and not even making the consideration of did I try to avoid the guy,'' he told the Seattle Times.
Next: Even Super Bowl MVPs can rack up fines …
14. Von Miller – Denver Broncos
Amount: $928,159
The MVP from Super Bowl 50 isn't on this list for laying dirty hits on his opponents. In fact, his hefty bill is from some pretty odd things. The eccentric linebacker has been fined for his celebrations and for his bodily functions. One fine gained so much attention, comedians Keegan-Michael Key and Jordan Peele got involved.
Next: A career cut short because of off-field troubles …
13. Justin Blackmon – Jacksonville Jaguars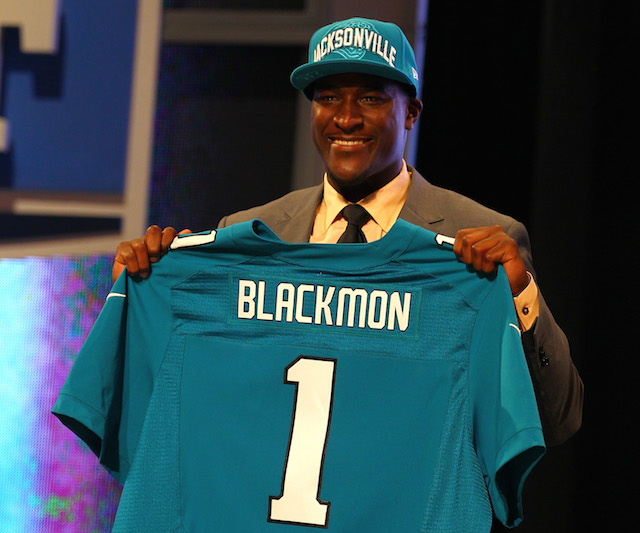 Amount: $941,700
Blackmon hadn't been in the league long before he started racking up penalties for his activities off the field. The once-promising receiver entered the league in 2012 but was suspended indefinitely in 2013 for violating the NFL's substance abuse policy. He tried being reinstated in 2015 but hasn't been successful.
Next: Big hits can cost big bucks …
12. Rob Ninkovich – New England Patriots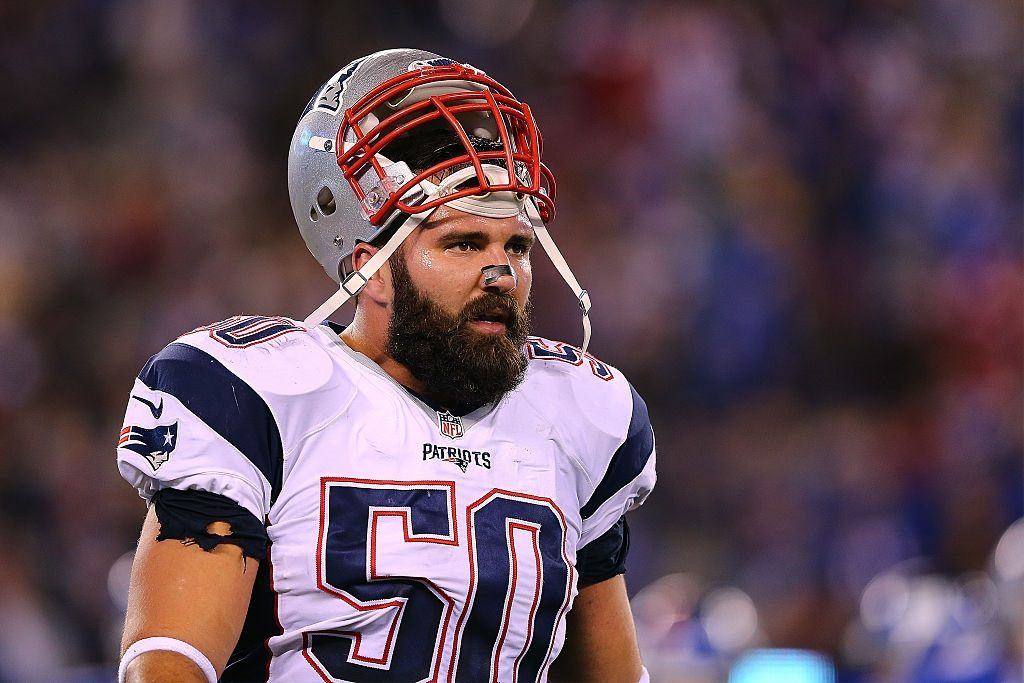 Amount: $1,1073,823
Ninkovich didn't get into trouble too many times in during his career. But when he did get into trouble for big hits it cost him. He was notably fined $15,000 for a helmet-to-helmet hit on Buffalo Bills quarterback Ryan Fitzpatrick in 2011.
Next: The price for not playing is a steep one …
11. Kam Chancellor – Seattle Seahawks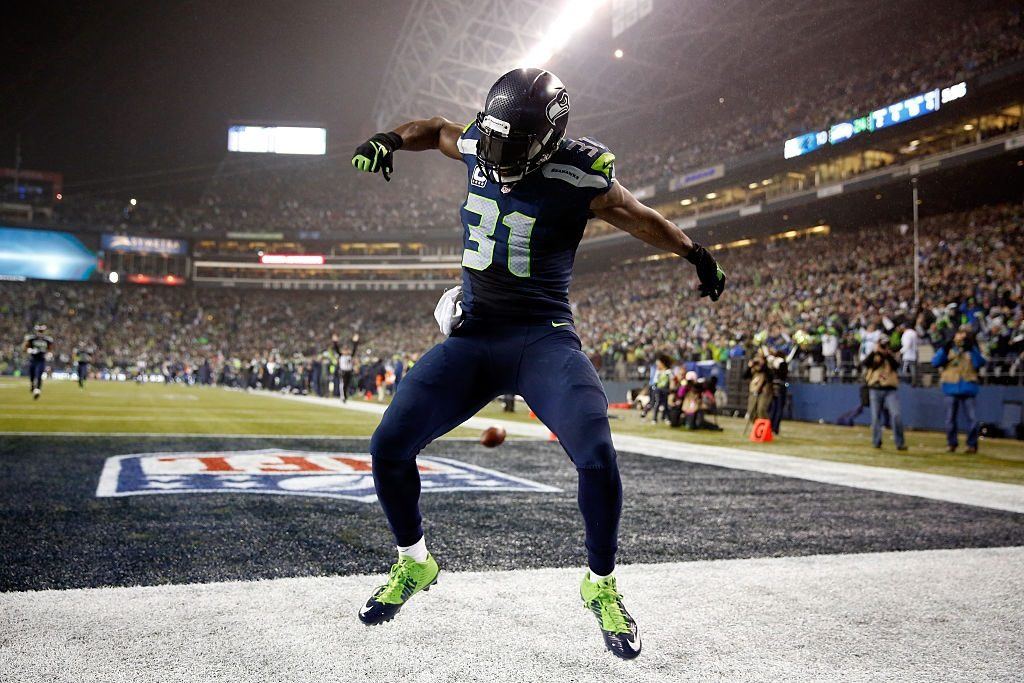 Amount: $1,161,027
Chancellor has gotten into trouble for some of his on-field play. But the reason he owed the league this much cheddar stems from his contract holdout in 2015. The holdout, which bled into the first couple weeks of the season, initially totaled $2.1 million which his agent reportedly fought to lower.
Next: The longer the suspension, the steeper the fine …
10. Rolando McClain – Dallas Cowboys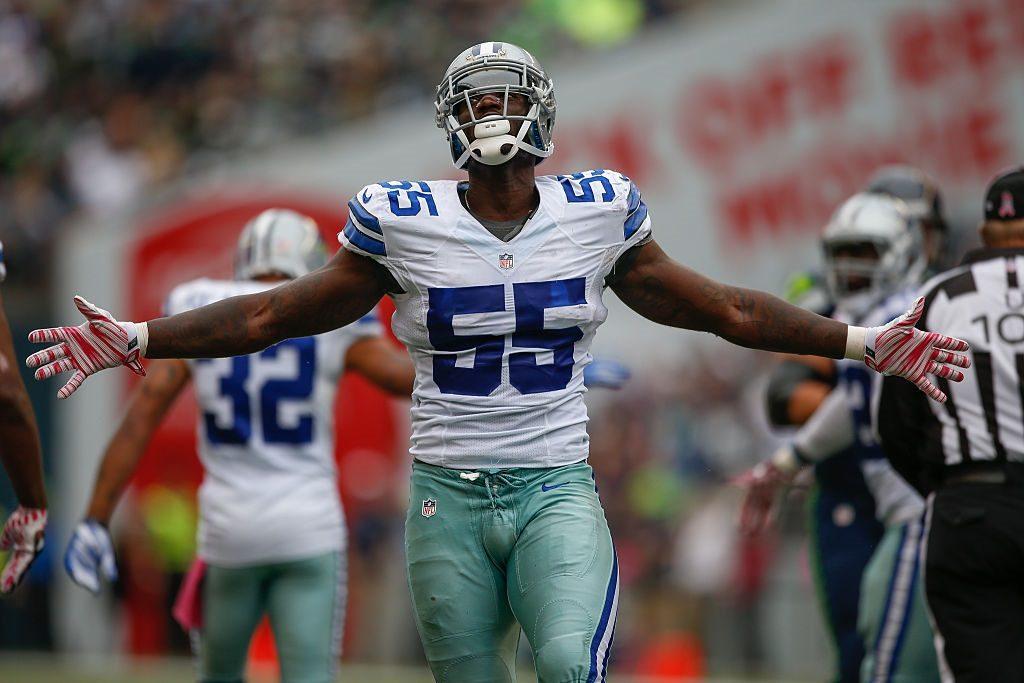 Amount: $1,475,587
McClain's suspension for substance abuse didn't just get him into trouble, it got his team into trouble. The Dallas Cowboys were faced with fines back in 2016 when they had multiple players suspended — including McClain, who had been suspended indefinitely and hasn't been in the league since.
Next:
9. Antonio Gates – San Diego Chargers
Amount: $1,567,646
It's no secret professional sports have cracked down on athletes using performance-enhancing drugs in recent years. And punishment doesn't just mean being suspended but also paying hefty fines. Like in the case of Antiono Gates, where a 4-game suspension cost him a whopping $1,567,646.
Next: Some players just never learn …
8. Haloti Ngata – Baltimore Ravens/Detroit Lions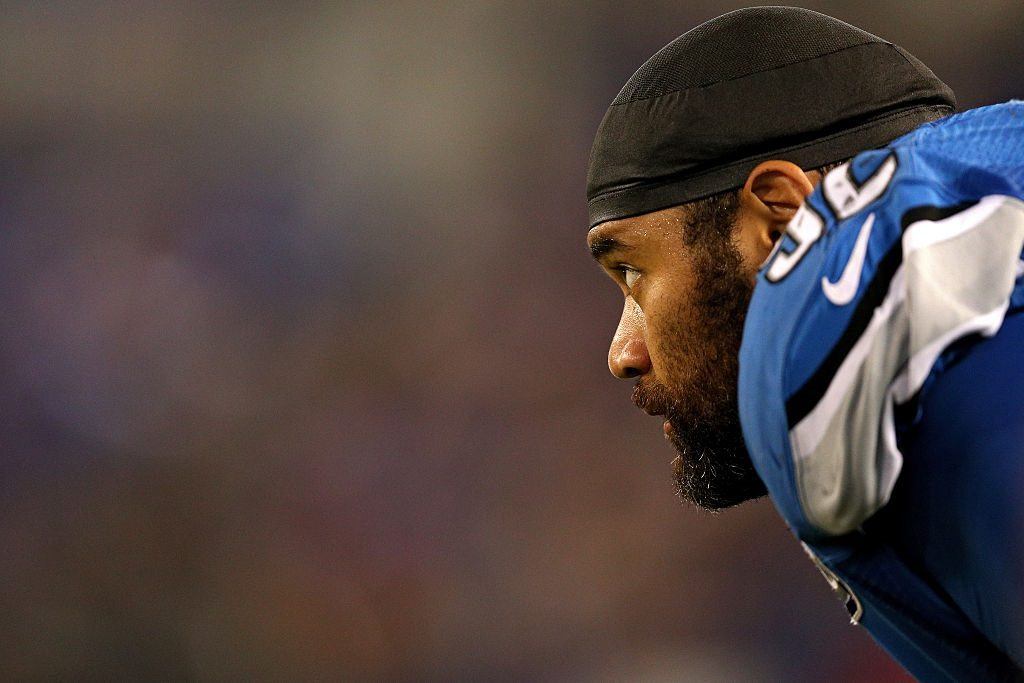 Amount: $2,043,268
Ngata hasn't gotten into any trouble with his current squad, the Philadelphia Eagles, just yet. But his resume is peppered with instances of fines, primarily for hard hits on opposing players. In just one instance in 2014, the defensive tackle was fined $8,268 for kicking Redskins left guard Shawn Lauvao in the side during a preseason game.
Next: The details around his fines are a bit unclear …
7. Robert Mathis – Indianapolis Colts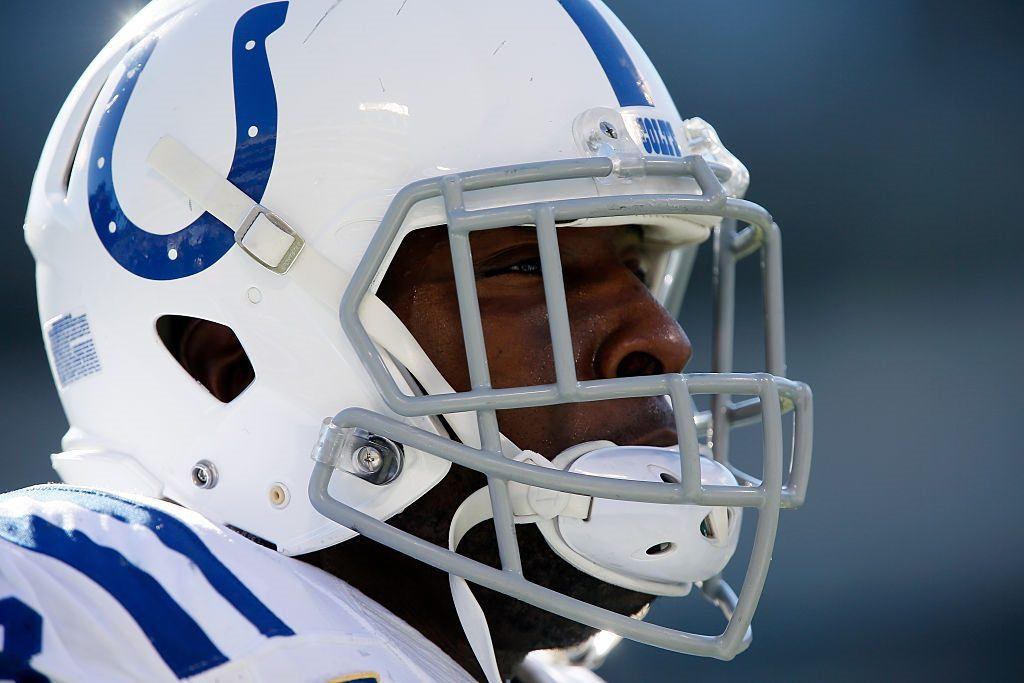 Amount: $2,068,822
It's actually a bit amazing there's a record of how much Mathis has been fined by the NFL. There was a lot of hoopla in 2014 when the linebacker's agent claimed the NFL was misleading the public regarding Mathis's suspension for allegedly taking performance-enhancing drugs. Nevertheless, he was suspended for four games and had to forfeit $2,058,822.
Next: His offenses will follow him for the rest of his career …
6. Adrian Peterson – Minnesota Vikings
Amount: $2,073,529
The highly-touted running back was suspended and fined by the league in 2014 in connection to child abuse charges brought against him. Peterson took the matter to court, but the NFL won the appeal after a two-year battle, and Peterson had to cough up the hefty fine for the six games he missed during the suspension.
Next: He wasn't just fined, his career was cut short …
5. Josh Gordon – Cleveland Browns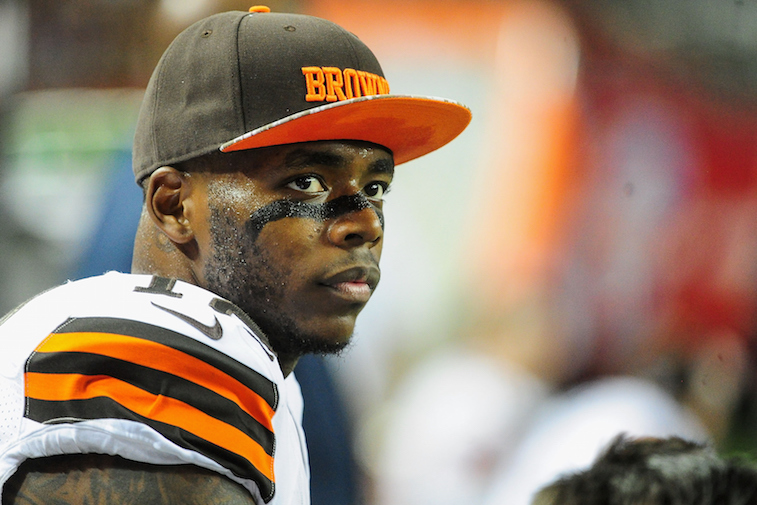 Amount: $2,982,033
Gordon was once a promising athlete. But his troubles with substance abuse have cost him dearly, leading to multiple fines and suspensions. His troubles reached an all-time high in 2015 when he failed a league-issued drug test and was suspended without pay for at least a year. The Browns tried giving Gordon another chance, but officially cut ties with him in September 2018.
Next: A variety of offenses emptied his wallet and ended his career …
4. Daryl Washington – Arizona Cardinals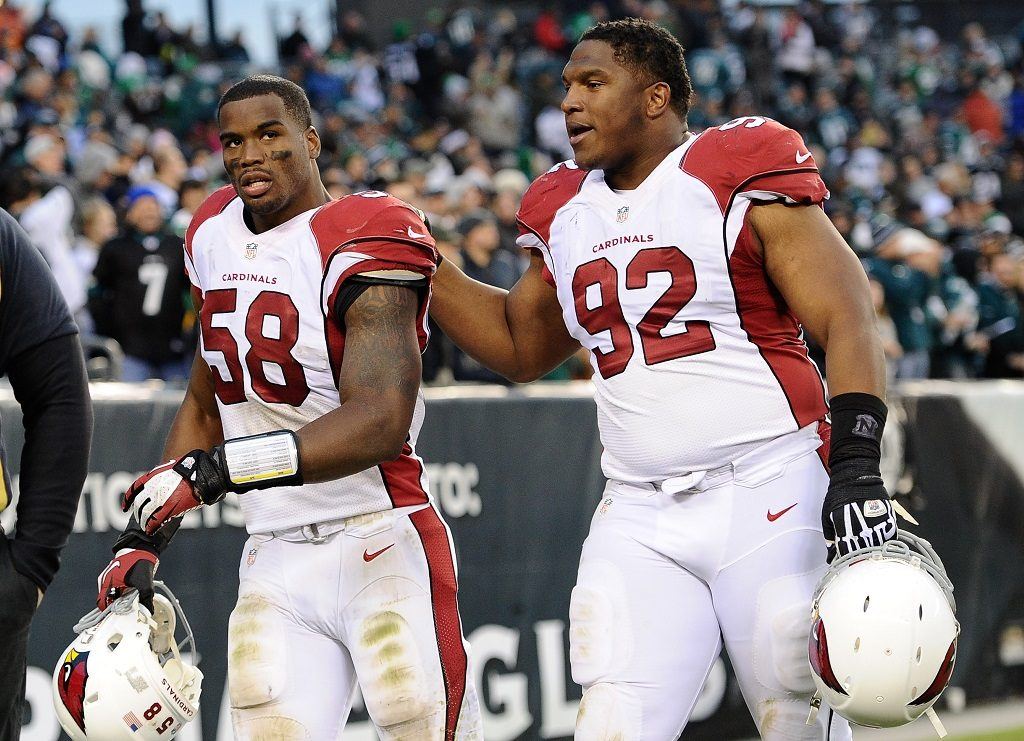 Amount: $3,585,706
Heck, what did the former linebacker do that didn't get him fined? From $21,000 for a hit on Cam Newton to arrests off the field, Washington made his fair share of trouble. But he really paid the price after being arrested for a drug violation and domestic violence in separate instances and was suspended indefinitely.
Next: Has this player finally learned his lesson?
3. Lane Johnson – Philadelphia Eagles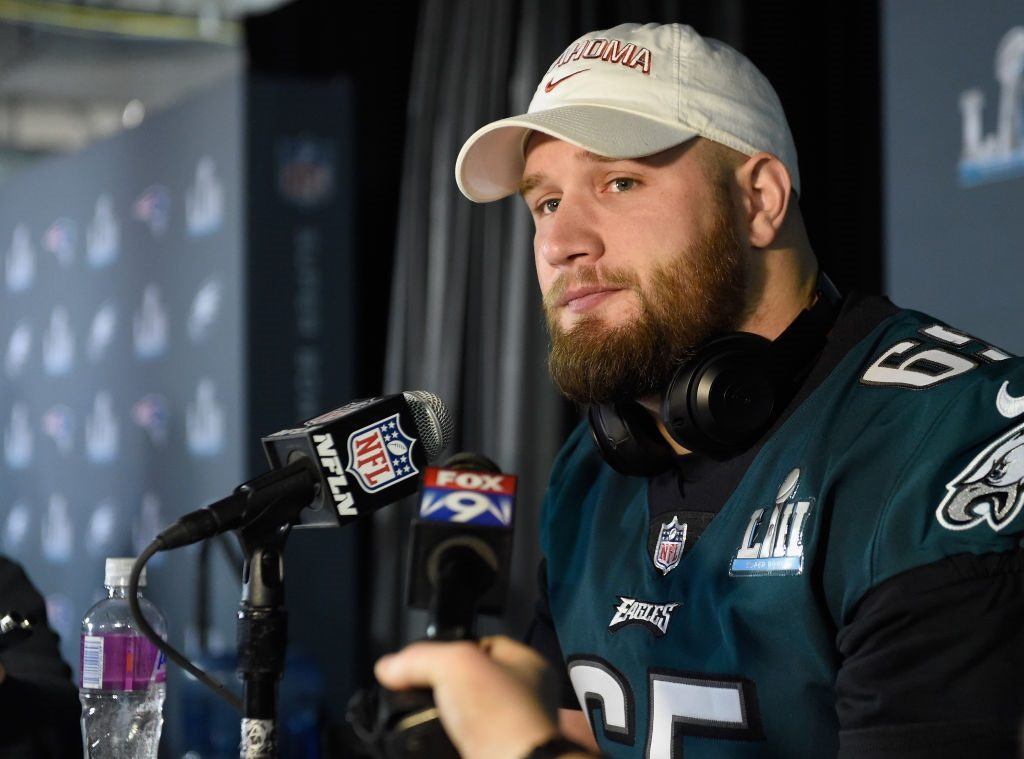 Amount: $4,068,864
The Eagles left tackle has been suspended on more than one occasion for testing positive for performance-enhancing drugs, with each suspension getting longer and more serious. NBC Sports reported after his 10-game suspension in 2016 that his next offense could get him banned from the NFL for up to two years.
Next: No amount of help has saved this troubled player's career …
2. Aldon Smith – Oakland Raiders/San Francisco 49ers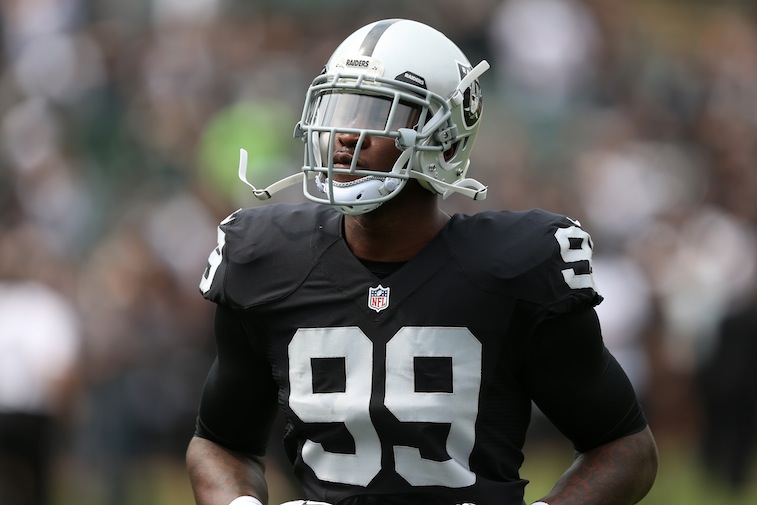 Amount: $4,702,675
Smith's multiple run-ins with the law because of his substance abuse problems put him in the headlines for all the wrong reasons — and cost him a pretty penny in the process. While the teams he played for tried giving the gifted outside linebacker ample opportunities to clean himself up, he's currently suspended indefinitely and unlikely to return to the league.
Next: Last but not least …
1. Dion Jordan – Miami Dolphins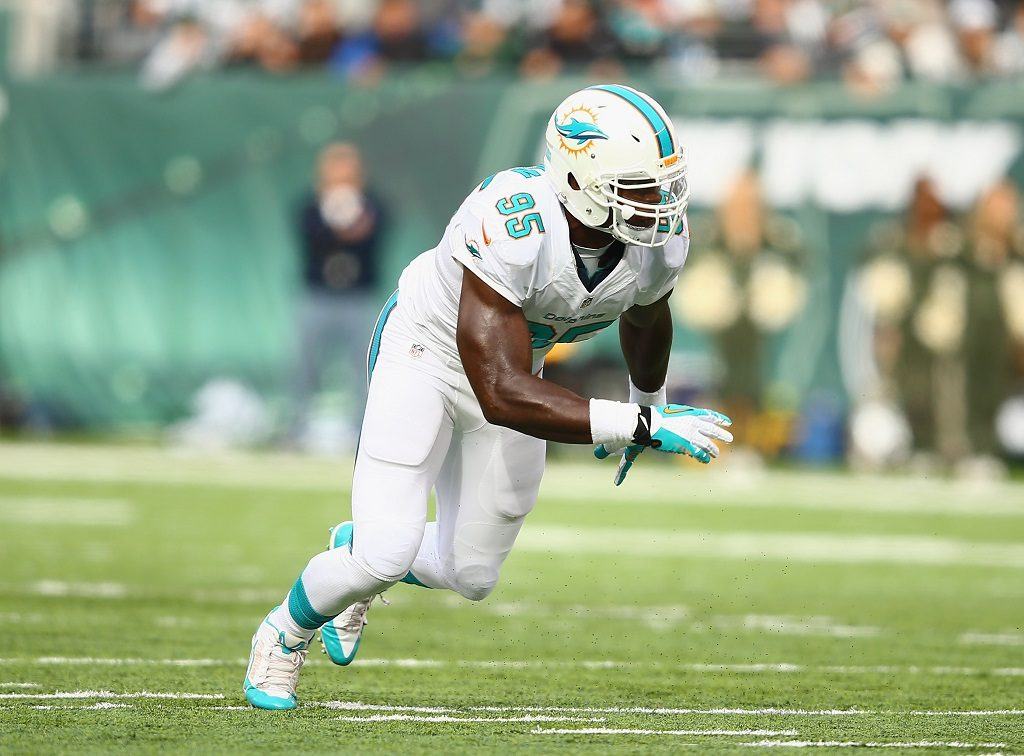 Amount: $6,926,509
If Lane Johnson isn't taking the threat of a two-year ban from the league seriously, he should take a look at Dolphins defensive end Dion Jordan. Jordan's problems with substance abuse earned him a 22-game suspension complete with a $6,920,634 fine. After three years out of the league, he's now trying to resurrect his career with the Seattle Seahawks — and likely trying to keep himself from having to pay the NFL any more money.