The Most Frustrating Part of Terry Bradshaw's NFL Career: 'This Isn't Nuclear Physics, It's a Game'
Terry Bradshaw is known best as the Pittsburgh Steelers' "dumb" quarterback. While he may have had a rough beginning in the NFL, he still helped the Steelers win four Super Bowls. His prowess on the field wasn't always recognized. But people still took notice of him, especially after the infamous spelling comment.
Terry Bradshaw's NFL beginnings
Bradshaw was the No. 1 pick, selected by the Pittsburgh Steelers during the 1970 NFL draft. In his second season, he became a starter. However, during his first few seasons, Bradshaw recognized his young age. He noted that his own playing was erratic, and he threw many interceptions.
The media ridiculed him for his rural roots and called him dumb. After several seasons, Bradshaw adjusted to the NFL. The QB eventually led the Steelers to four Super Bowl titles and eight AFC Central championships.
History in the making for Bradshaw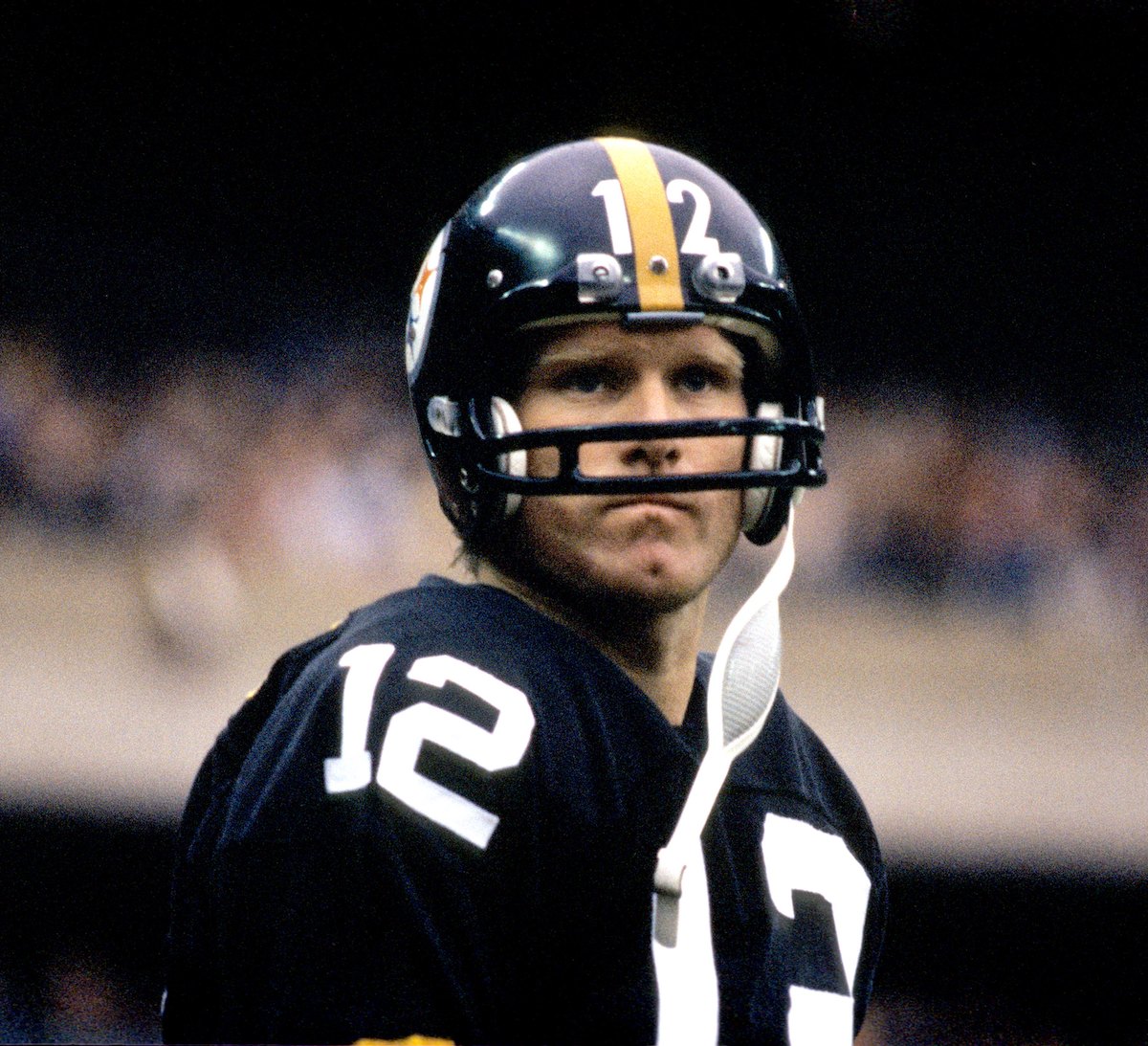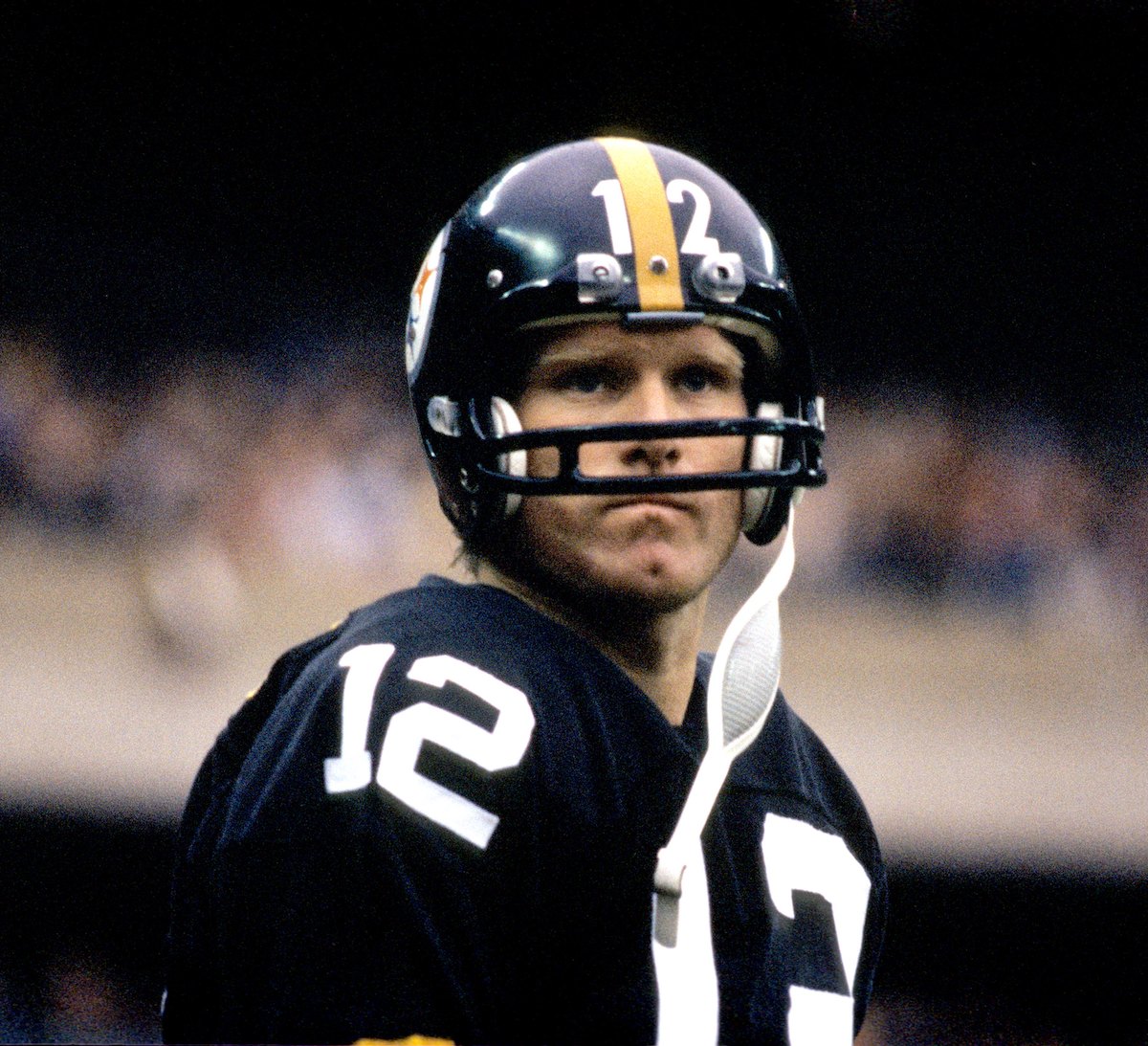 He was part of one of the most famous plays in NFL history in 1972, details Bleacher Report. His first Super Bowl victory was in Super Bowl IX, followed by Super Bowl X, Super Bowl XIII, and Super Bowl XIV. During that game, he had a 64-yard touchdown pass, hailed as the "greatest throw of all time" by the NFL.
His finest season was in 1978, and he was named "Most Valuable Player," All-Pro, and All-AFC by the NFL. Following elbow injuries, he retired. His jersey number, No. 12, has not been officially retired, but it's never been reissued.
Name-calling and spelling comment
One of the most common comments about Bradshaw involves his intelligence. The most famous remark came from the Cowboys' Thomas "Hollywood" Henderson prior to Super Bowl XIII. According to Henderson, "[Bradshaw] couldn't spell 'Cat' if you spotted him the 'c' and the 'a,'" reports the Pittsburgh Post-Gazette. 
Bradshaw responded with: "This isn't nuclear physics, it's a game. How smart do you have to be?" The joke was on Henderson as Bradshaw led the Steelers to a Super Bowl win. Mike Tomlin, the head coach for the Steelers, however, resurrected the old joke in response to Bradshaw's comments that Tomlin wasn't a great head coach but a great cheerleader, details Vice.
Yet, Tomlin did agree that only a handful of coaches, such as Bill Belichick and Gregg Popovich, are great. Part of Tomlin's reaction to the "cheerleader" comment by Bradshaw is due to the perceived disrespect and unprofessional words. Tomlin's comment specifically referenced being a Dallas Cowboys, and particularly, a Henderson fan.
There you have it. Bradshaw has been labeled dumb throughout his career. But consider this: Even he recognizes that it doesn't take genius abilities — or spelling — to play football. You need strong physical skills, a love of the game, and an instinct for the best actions to be taken at any given time.
With Bradshaw's retirement, the Steelers lost a valuable player. It's a safe bet that people like Tomlin will think carefully before they call him dumb or comment on his spelling abilities again. By the way, Bradshaw does recognize his learning disabilities but notes that these do not define him now and never defined his game.