The Most Hated NFL Players of All Time
There's a plethora of NFL players who have permanently made their mark in the league's history. But not all of them are remembered for being good players — or good teammates for that matter. There's an exclusive club for players who have gone out of their way to hurt others, put their own interests above the team's, or committed heinous acts off the gridiron that are just downright unforgivable.
Creating a list like this can be tricky since there will always be those players who everyone outside of their own fan base doesn't like. (Honorable mention: Eagles fans cheering when Michael Irvin was carted off the field.) And then there are those players who are polarizing and argued over for non-football-related reasons. (Honorable mention: Colin Kaepernick.) So we chose to focus on the players who most regularly top such a list.
Let's take a quick look at the most hated NFL players ever. You probably won't be too surprised to see No. 13 on the list, considering the serious situation the Hall of Famer was involved with.
1. Conrad Dobler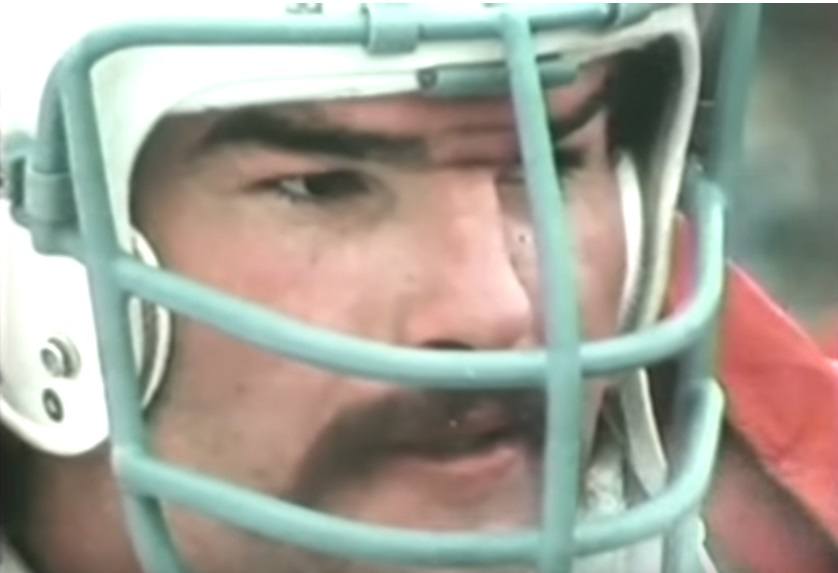 Many players earned their stripes as one of the most disliked players in the league for dirty hits on their opponents. And boy, was Conrad Dobler one of those guys. The former offensive lineman didn't just blatantly try to hurt his opponents — he would gloat about it, too. It's no wonder Sports Illustrated labeled him the league's dirtiest player back in 1977.
Next: When it came to antics, this player was a pro …
2. Adam "Pacman" Jones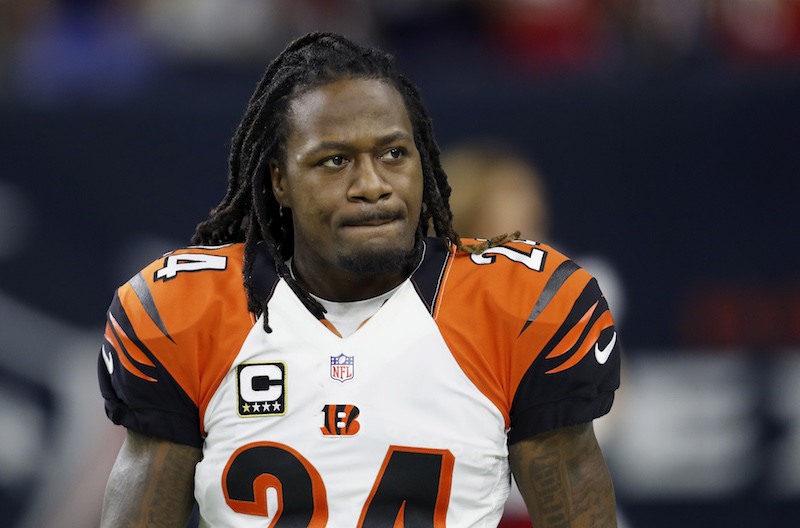 If you could only list one thing Jones was better at than playing football, it would no doubt be his ability to get into trouble. The laundry list of offenses includes arrests for assault, involvement in more than one nightclub shooting, and allegedly breaking bread with an accused murderer. Jones was "in the wrong place at the wrong time" so often his NFL career doesn't make headlines anymore.
Next: More money more problems …
3. Albert Haynesworth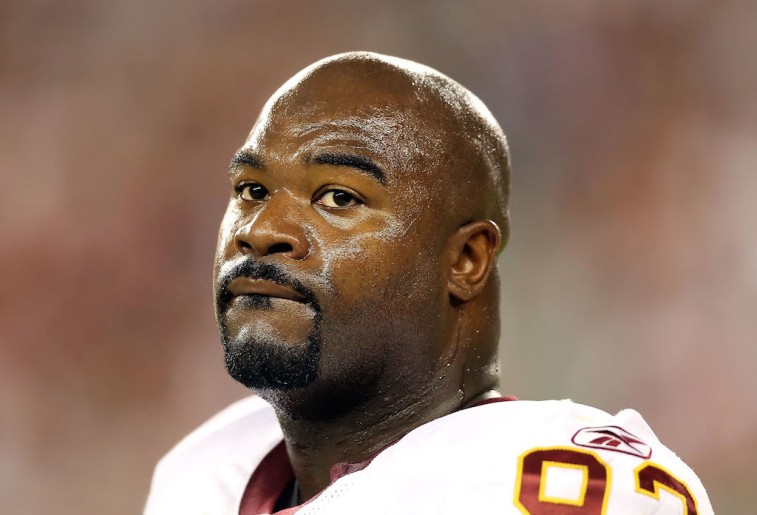 The deal Haynesworth signed with the Washington Redskins is considered one of the biggest NFL free agency busts of all time. After inking a hefty seven-year deal in 2009, the defensive tackle boycotted off-season workouts and then underproduced during his 2010 campaign. (He also fought with coach Mike Shanahan, which made him look worse.) It's no wonder he was disliked.
Next: Even the home fans didn't like him …
4. Jay Cutler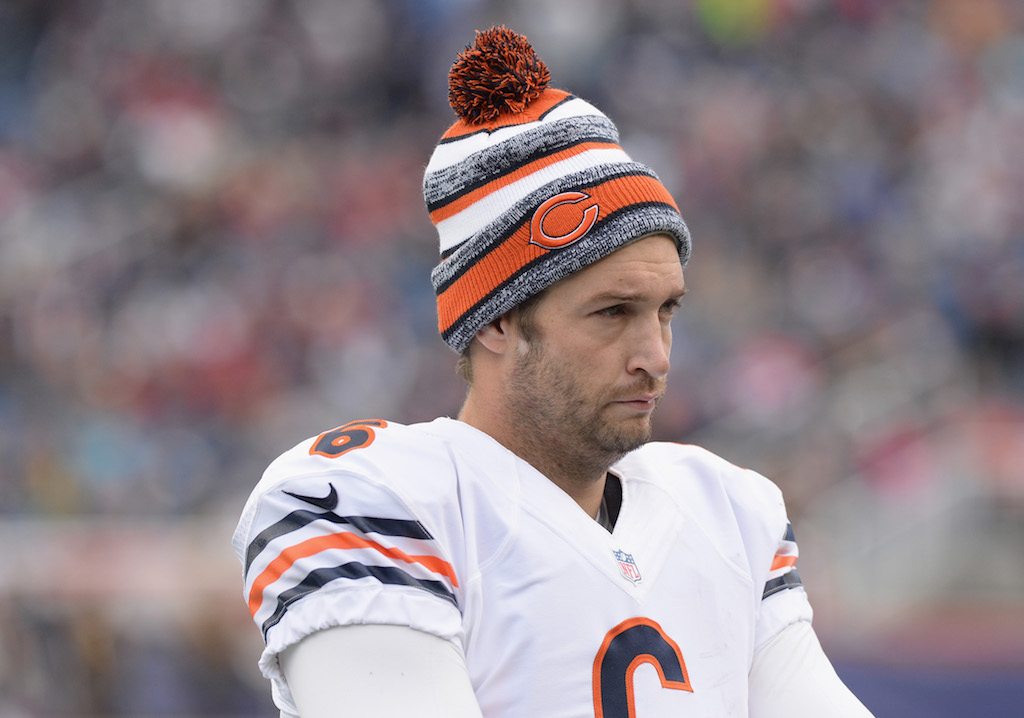 Calling Jay Cutler's tenure in the NFL "tumultuous" is an understatement. He was widely disliked by fans — yes, even those of the teams he was playing for — because of his pouty attitude and lack of killer instinct when it came to closing out games in the fourth quarter. His own teammates weren't crazy about him either. The only thing that could make him more disliked is if he pulls a Brett Favre and comes out of retirement again.
Next: His career was short-lived, but the dislike towards him lives on …
5. Johnny Manziel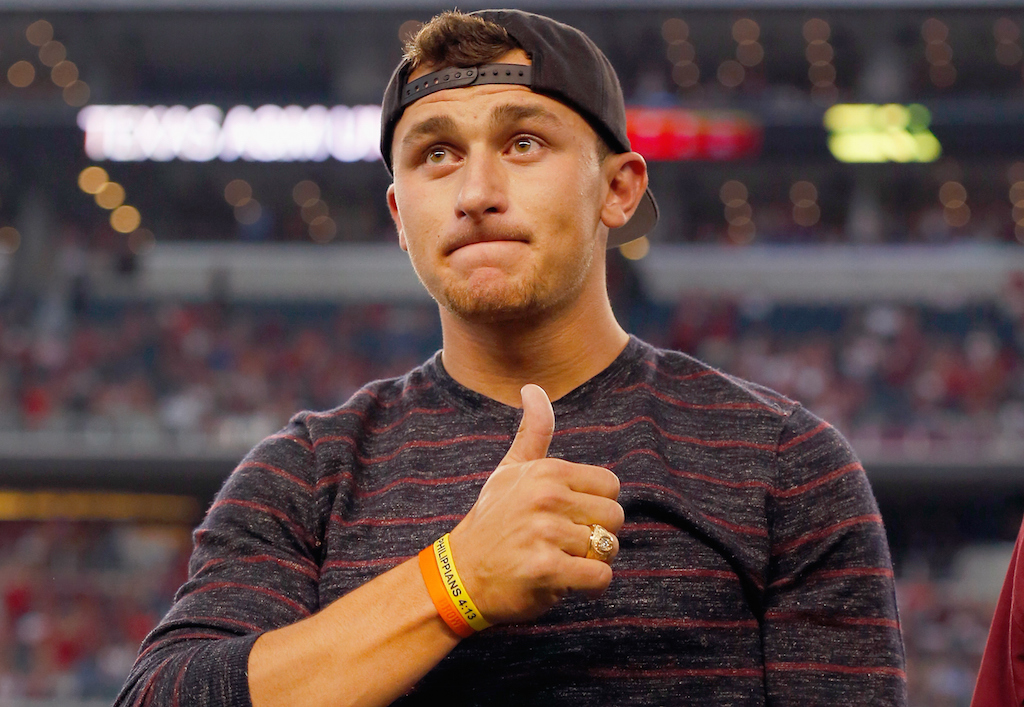 The Heisman Trophy winner's NFL career was brief, but he made plenty of enemies along the way. He floundered miserably during two shortened seasons with the Cleveland Browns, which was compacted by constantly battling off-field debauchery and allegations of assault. Although he's currently playing in the CFL as a way of making it back into the NFL, very few seem to trust he won't sabotage himself again.
Next: Being a bully is never a good thing …
6. Richie Incognito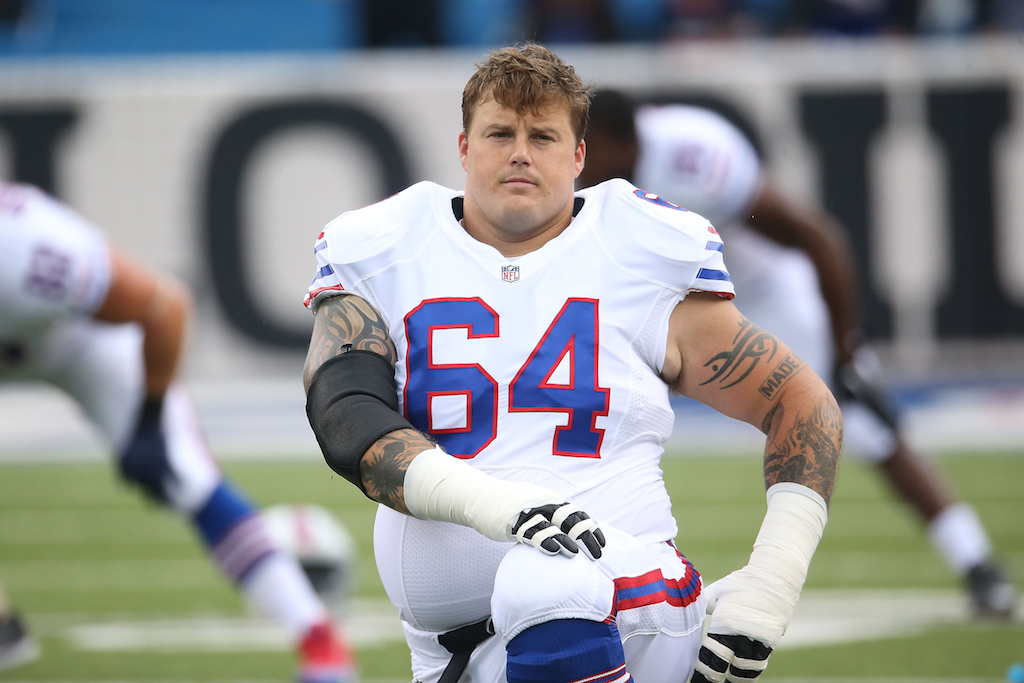 The former offensive guard became public enemy No. 1 in 2013 when it was revealed he viciously harassed teammate Jonathan Martin to the point Martin left the Miami Dolphins. Incognito was suspended for the entire next season following an investigation of the harassment claims and was in and out of trouble in the following seasons. In 2018, Incognito was named anti-bullying ambassador for a non-profit organization in Los Angeles.
Next: One of the most public player-coach feuds in recent memory …
7. Tiki Barber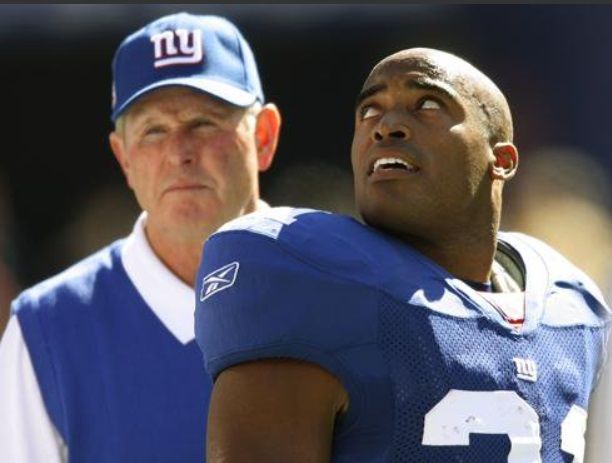 The retired running back had no problem throwing his New York Giants' teammates under the bus when they didn't play well. But he was especially salty when it came to his on-going feud with coach Tom Coughlin. Upon retiring, Barber claimed he would've kept playing if it hadn't been for Coughlin. Although given his bad attitude, it's a wonder if any team would want him in their locker room.
Next: One of the more controversial players on our list …
8. Tom Brady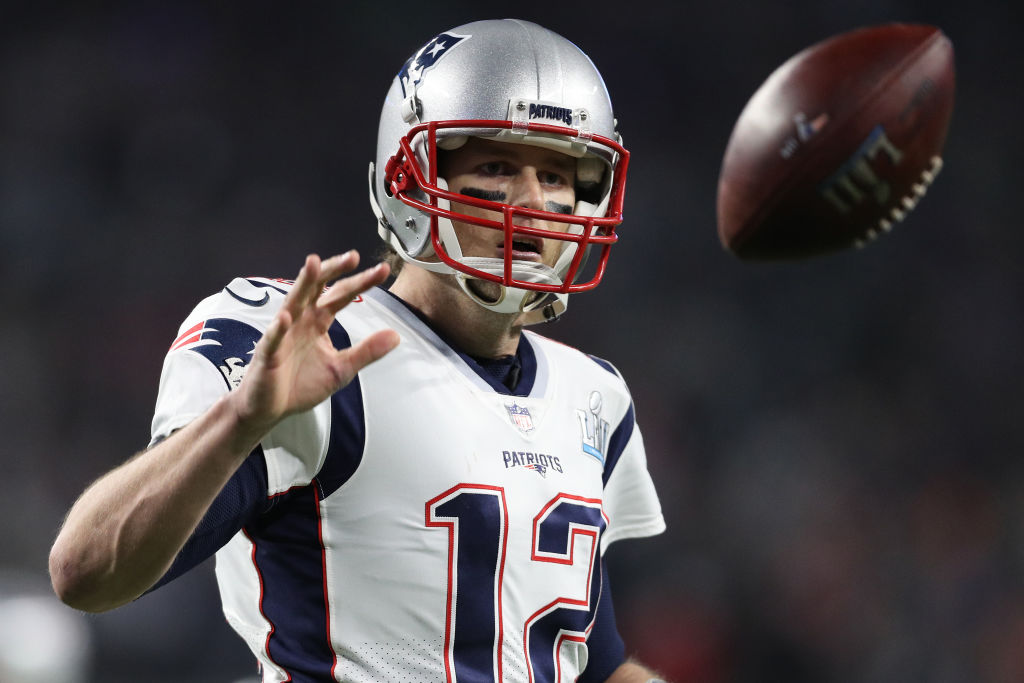 Yes, we know — every Patriots fan loves Tom Brady. But being he is such a polarizing sports figure, he has found himself on many a list of the most unliked players in the league. While his fan base will praise him for his glowing NFL achievements and structured lifestyle, other will always sneer in his direction due to the scandals that have taken place during his career.
Next: Being too flashy can be a bad thing …
9. Deion Sanders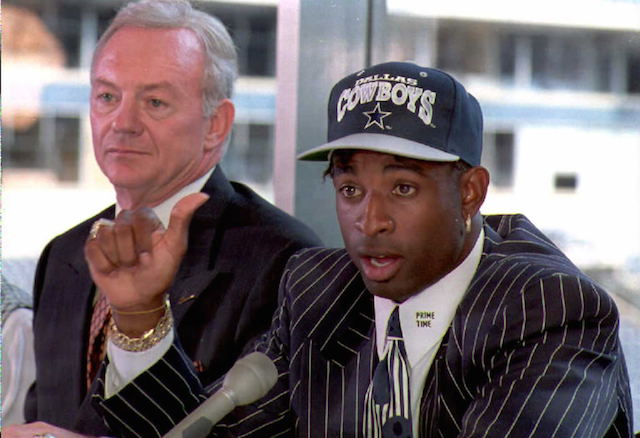 He may have endeared himself to some football fans since retiring from the game and becoming an analyst. But back in his heyday, "Prime Time" was the player even his own fans couldn't stand. He bounced around from team to team, taking his flashy style and penchant for trash-talking along with him. He also made a rap album — and if you didn't dislike him then, you're earbuds certainly did.
Next: It's never good when someone enjoys playing the villain …
10. Rodney Taylor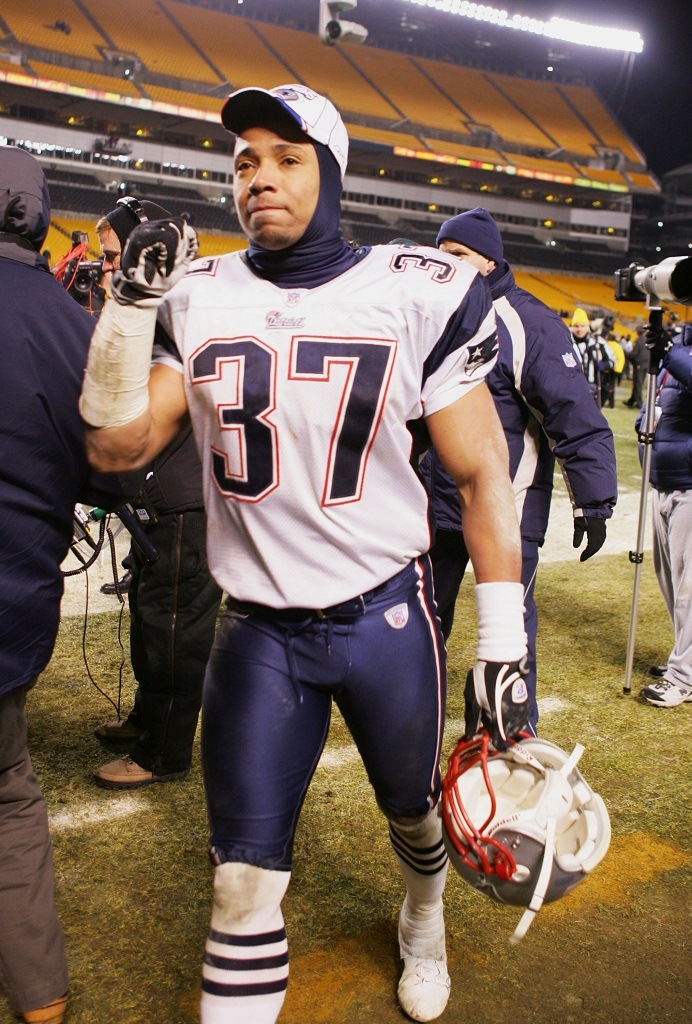 Players and coaches alike labeled Harrison as one of the dirtiest players in the NFL during a 15-year career peppered with suspensions and more than $200,000 in fines. To top it all off, the safety relished his bad reputation. His villainous side comes out every so often as he serves as an analyst for NBC — although former coach Tony Dungy is pretty good at keeping him in check.
Next: Another former player who happily played the bad guy …
11. Bill Romanowski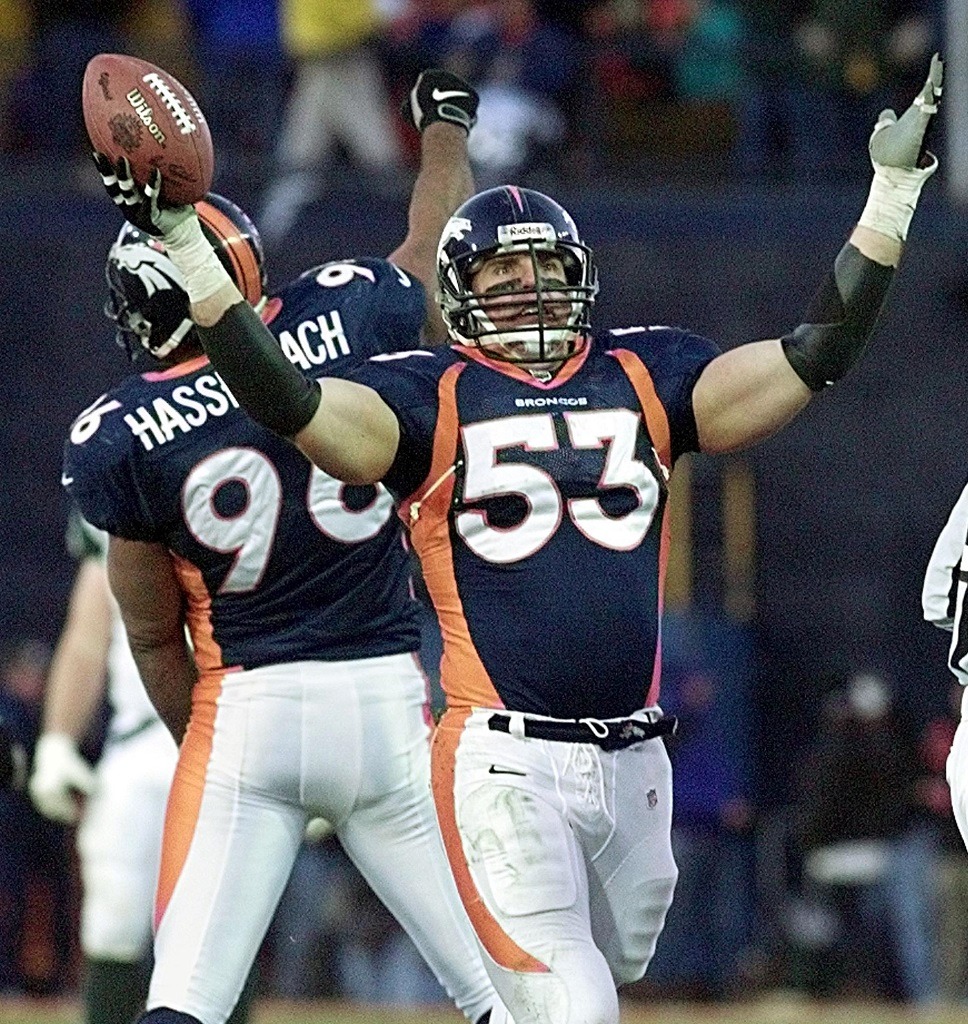 On his way to registering four Super Bowl wins in his career, Bill Romanowski spit in J.J. Stoke's face, punched teammate Marcus Williams during a practice, and regularly made questionable hits after the whistle was blown. After joining the Oakland Raiders he told the Washington Post: "Not only am I one of the most hated players in the league, I'm now on one of the most hated teams. So it seems to be a great fit."
Next: The allegations against him caused major controversy …
12. Greg Hardy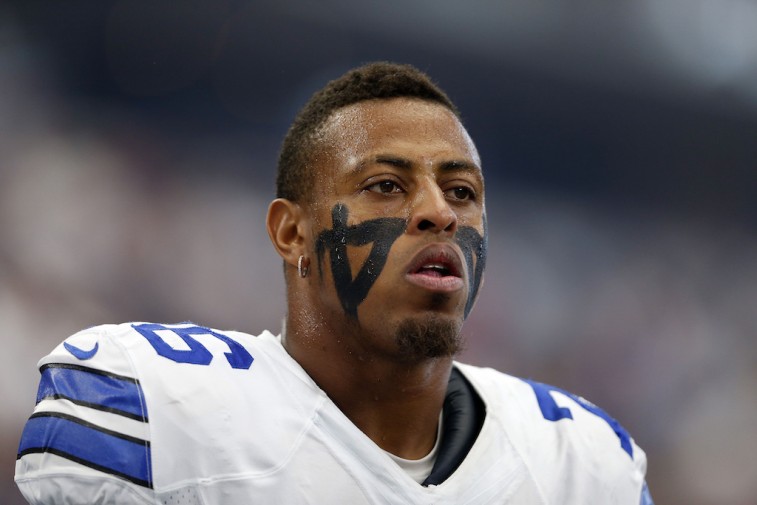 Hardy's career — and his character — were heavily called into question when accusations of domestic abuse came to light in 2014. The charges were dropped a year later because his accuser didn't show up in court, but his apathy towards the situation mixed forever tarnished his image. The Dallas Cowboys came under major fire for adding Hardy to their roster, and he only lasted one lackluster season. Hardy has tried to reinvent himself as an MMA fighter, which has female fighters and fans of the UFC up in arms.
Next: Some fans still don't buy his reinvention …
13. Ray Lewis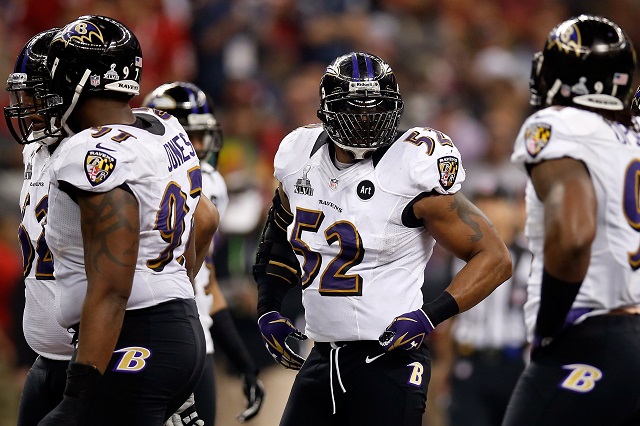 Nowadays, Ray Lewis is a Hall of Fame linebacker with keys to the city of Baltimore, preaching love and unity to his fans and followers. But there are plenty of football faithful who haven't forgotten Lewis was charged with the stabbing deaths of two men after a Super Bowl party in 2000. The charges were eventually dropped, but the full story of what happens still remains somewhat a mystery — and some fans won't ever forgive Lewis for it.
Next: Did this players arrogance hurt his HoF bid?
14. Terrell Owens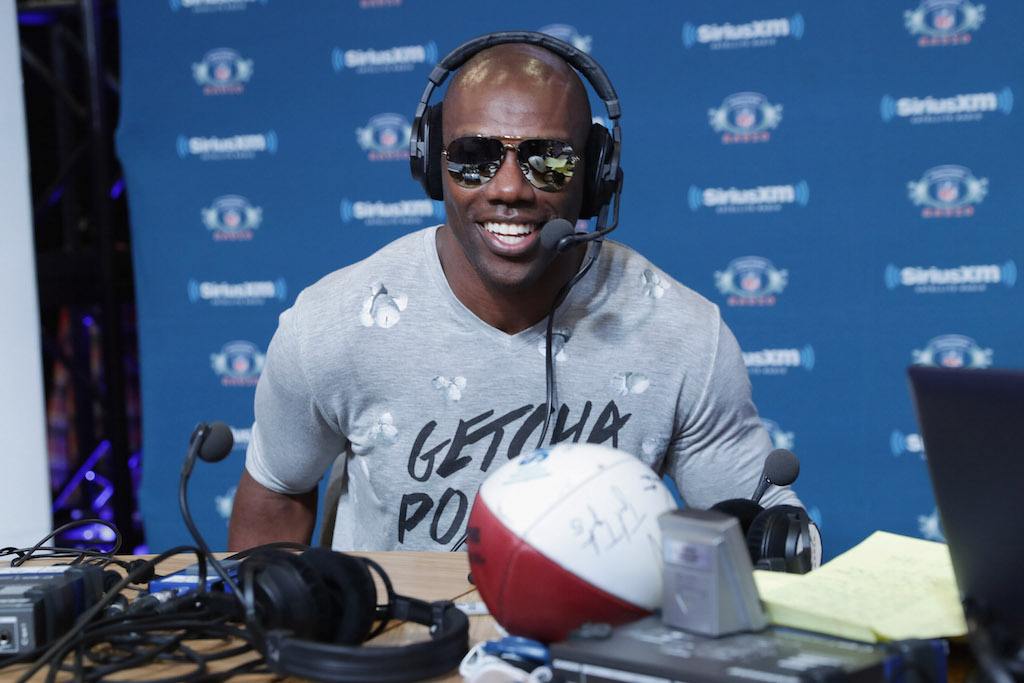 T.O.'s never-ending narcissism was most evident when he talked trash about his own quarterbacks, whether it was throwing shade at Jeff Garcia after leaving the 49ers or publicly calling out Donovan McNabb while he was on the Eagles. And that tearful presser involving "his quarterback" Tony Romo? It didn't take long before Owens trashed him as well. There's even speculation he might've been inducted into the Hall of Fame sooner if he wasn't so heavily disliked.
Next: Last but not least …
15. Michael Vick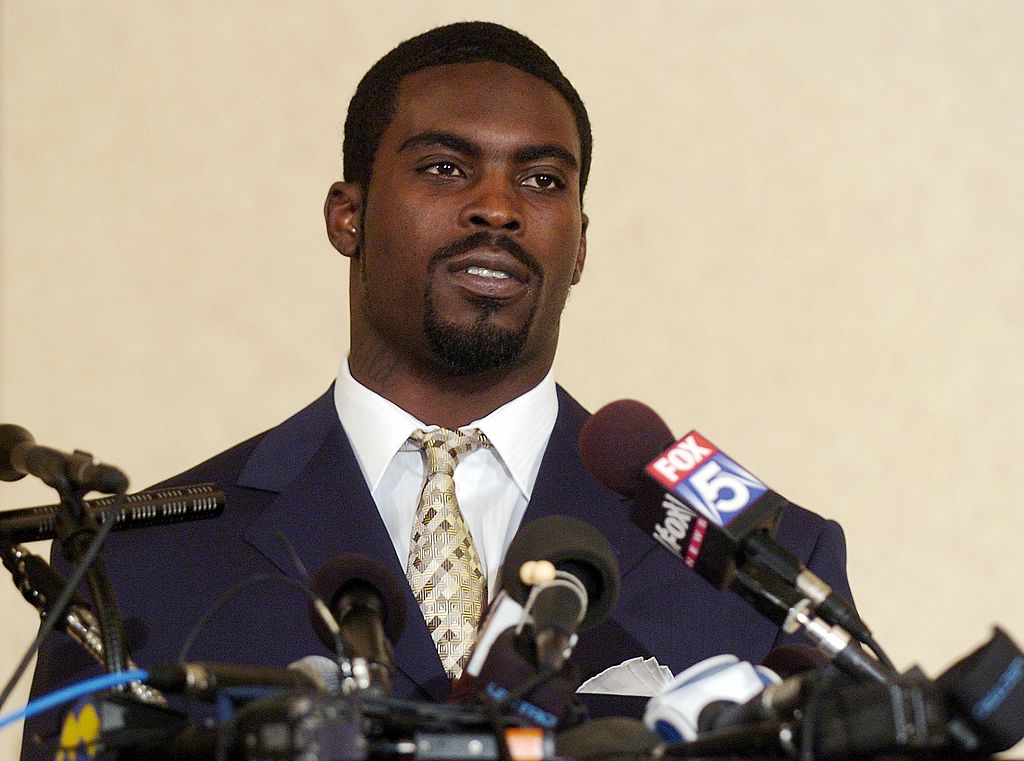 The entire sports world was upended when it was revealed quarterback Michael Vick was involved in a brutal dogfighting ring. He served 18 months in federal prison and was given another shot at the NFL after he claimed to be sorry for his past behavior. But many football fans didn't find his apology sincere, and animal rights activists continued to go after him when he returned to the league. Needless to say, his image as one of the most hated men in the sport remains.