The Most Important NFL Employee You've Never Heard Of
The NFL is a multi-million dollar global empire with 32 teams operating in some of the largest markets in the world. It's a difficult sport to manage and officiate. Of course, NFL commissioner Roger Goodell has a lot of people underneath him to help the organization and games run smoothly.
One of those people is Troy Vincent. You've likely never heard of him, but he may just be the most important employee in the league. Let's examine this person and his fascinating job.
What does the most important NFL employee do? 
Vincent was originally a player. Playing defensive back, the Miami Dolphins drafted him with the seventh overall pick in the first round of the 1992 NFL Draft. Vincent played 15 seasons with the Dolphins, Philadelphia Eagles, Buffalo Bills, and Washington Redskins. A five-time Pro Bowl selection, Vincent had 47 career interceptions.
After retiring, Vincent remained involved with the game by joining the NFL's front office. He is currently the NFL's Executive Vice President of Football Operations. A summary of his role is available via his personal website: 
"In his current position with the NFL, he employs the highest standards to enhance and preserve football and its value to society. His transformational and visionary leadership approach promotes using the game of football to positively impact people's lives through excellence and service by applying clarity, consistency and credibility to all aspects of football operations."
According to The Undefeated, Vincent is responsible for monitoring "everything on the field." According to Vincent himself, his personal team "covers any and everything that has to do with on-field actions."
He focuses on how to ensure all on-field actions are aligned with the NFL's policies and procedures, ideally to make the league stronger and more effective. "It doesn't matter if it's a player, coach, referee, or just game-day personnel," Vincent explains. "All of that is under our umbrella."
Some tough decisions Troy Vincent has had to make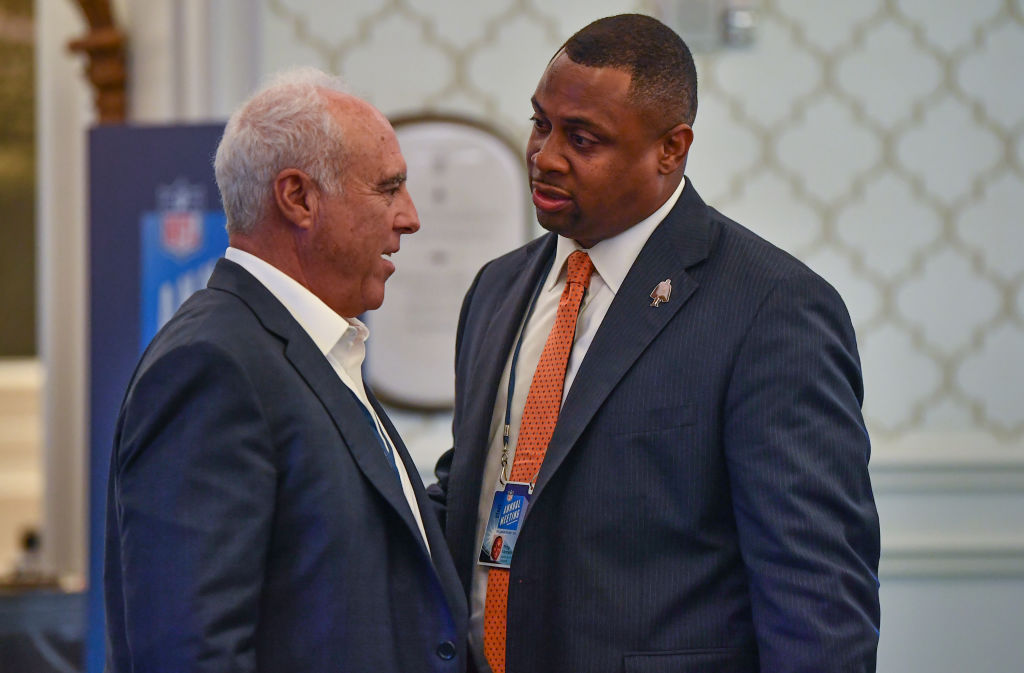 Vincent oversees decisions involving fines and suspensions. He's had to make some hard calls during his time as an NFL executive:
Suspending Vontaze Burfict for 12 games due to repeated illegal hits
Owning up to the referees' error in a Detroit Lions/Green Bay Packers game earlier this season, which may have cost Detroit the game 
Fining Saints linebacker Demario Davis for wearing a headband with a religious message on it (Davis appealed the fine and won.)
Vincent often has to play the "bad cop," but he's in a tough position. He represents the NFL and is very much acting with its best interests. But he's also a former player, who understands the player's views on many issues. Few people are better qualified to act in this role than Vincent. 
How Troy Vincent has changed the NFL?
One of the major ways Vincent has changed the NFL for the better is by empowering women by including them on his team. Two women of color oversee his officiating and business strategy squads. Another woman runs Vincent's Game Day Operations Center. This unit watches for developments in equipment and rule enforcement. 
Vincent also monitors the game to suggest rules that enhance player safety in order to limit the number of head injuries. There's no way to completely eliminate the threat, but it's part of Vincent's job to help the players stay as safe as possible.