NBA
The 10 Most Surprising Players of the 2017 NBA Playoffs
We've seen a handful of surprises thus far during the 2017 NBA Playoffs. The Bulls were the first eighth-seed since 1992–93 to take the first two games of a series on the road. The Cleveland Cavaliers and the Golden State Warriors — both favorites in their respective conferences — had no problems sweeping their way to the conference semifinals.
But some individual performances have shocked us, too. Sometimes this is a good thing, like when a player is thrust into a prominent role due when a key guy gets injured. Here, we look at 10 players who have surprised us so far during the 2017 NBA Playoffs.
10. Joe Johnson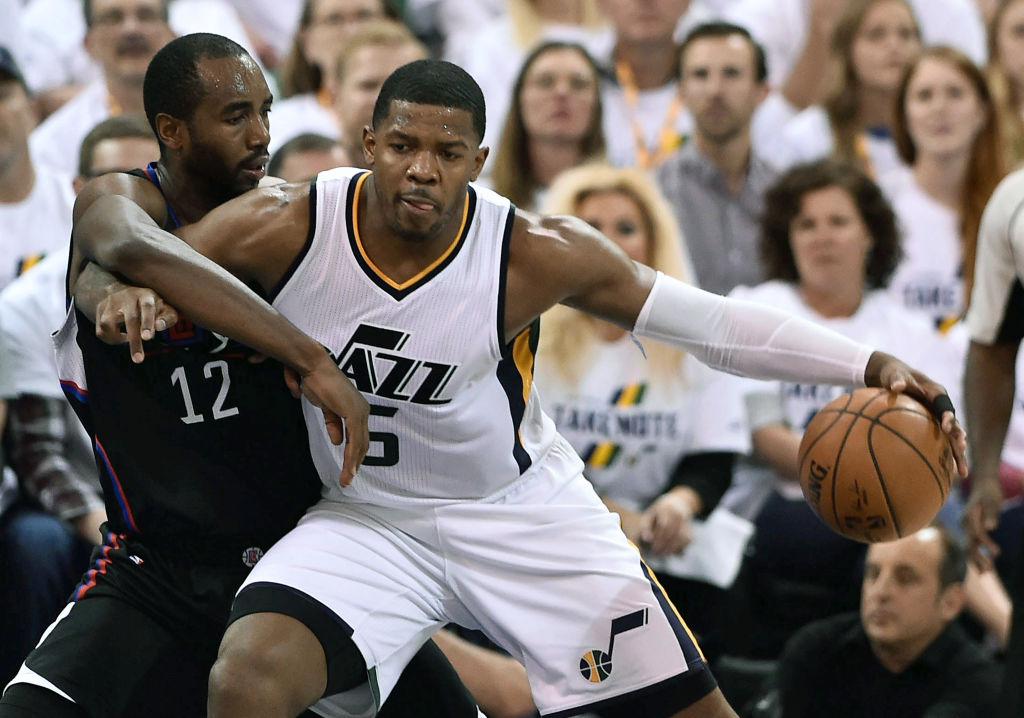 Remember Joe Johnson? He's the former seven-time All-Star shooting guard from the Atlanta Hawks and Brooklyn Nets; the one who holds career averages of 16.4 points and four assists per game. Now, he plays in relative obscurity with the Utah Jazz.
During his best years, Johnson was a force in the NBA. He averaged 25 points per game in 2006–07 at the age of 25, making his first All-Star team that year. But this is his 16th NBA season, and with age comes decline. Johnson played a role primarily off the bench for Utah this season, playing 23.6 minutes and averaging 9.2 points.
But in the 2017 NBA Playoffs, things have been different. Johnson is partying like it's 2009, with averages of 32 minutes and 18.2 points per game off the bench. He helped the Jazz take a 3-2 series lead over the Clippers. He even drilled a game-winner at the buzzer in Game 1 of the series. Of all the surprising performances, a throwback from Joe Johnson might be the best.
9. Deron Williams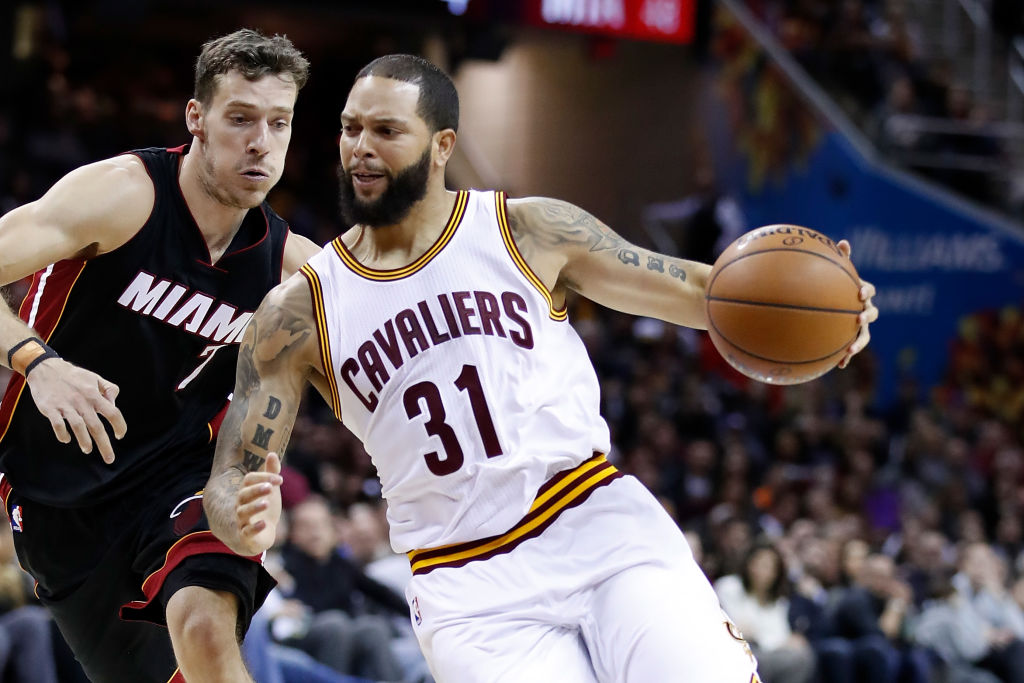 Point guard Deron Williams is another former Brooklyn Nets star, who also happened to play for the Utah Jazz. He started the season with the Dallas Mavericks as the starting point guard. But the team released Williams in late February so he could chase a ring elsewhere. The Cleveland Cavaliers, who publicly needed a point guard, took a flier on Williams and have utilized him in a role backing up star Kyrie Irving.
While Williams is no longer the star he once was, he had a decent stretch this year for Cleveland. He averaged 7.5 points in 20.3 minutes per game over 24 games. In the 2017 NBA Playoffs, he's only upped that scoring average to 8.5 points over four games… so not a major change. But Williams shot absurdly well off the bench for the Cavs in their sweep of the Indiana Pacers, going 10-for-13 from the field and 7-for-9 from beyond the three-point line.
8. Isaiah Canaan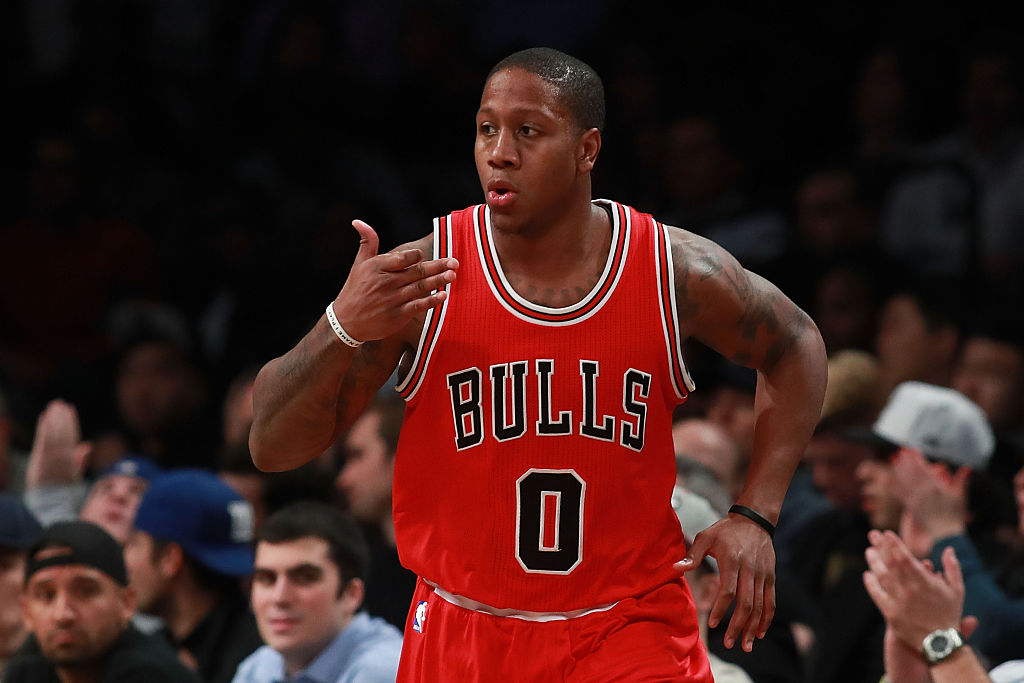 Chicago Bulls point guard Isaiah Canaan played in only 39 games this season, but don't be fooled by how low that number is. He's actually been healthy all year, but just hasn't played. Since the calendar turned to 2017, Canaan played in only 13 games with an average of 7.1 minutes per game. He shot 29.2% from the field and 33.3% from three-point range during that period, averaging two points per game.
All in all, Canaan basically played no meaningful minutes beyond the first two months of the season. So that's why it was pretty surprising that, with Rajon Rondo out with a broken thumb and the Bulls trying to turn their 2-1 series lead into a 3-1 lead, head coach Fred Hoiberg went to Canaan in the second quarter of Game 4 against the Boston Celtics.
Canaan turned in 34 minutes, shooting 4-for-10 and 3-for-7 on three-pointers, dropping 14 points and generally doing a good job. So much so, that Hoiberg committed to starting him in Game 5 with the series tied at 2-2. For a quick reminder: Canaan's 34 minutes in Game 4 are more than one-third the cumulative minutes he'd played since January 1.
7. Nene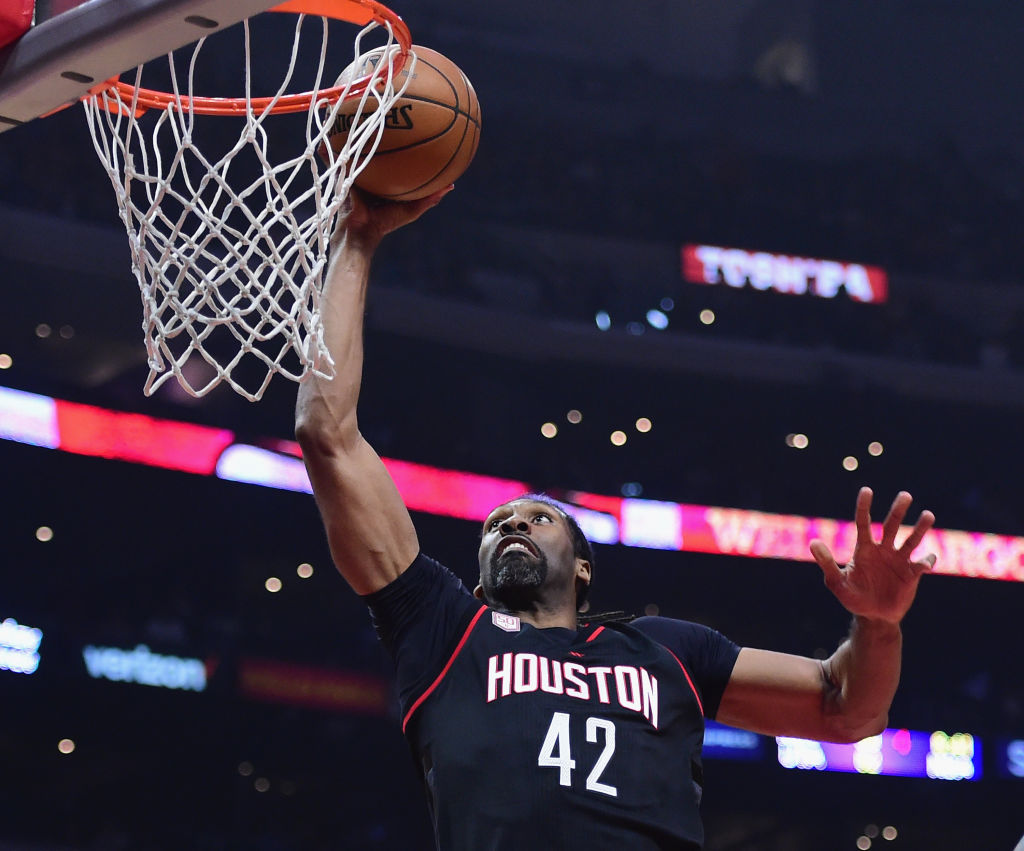 Houston Rockets center Nene has always been a high-percentage shooter, taking most of his shots around the basket. At 34 years old and in the NBA for 15 years, he's shot 54.8% from the field in his career. As for this year in Houston — his first with the Rockets after spending the last five years with the Washington Wizards — Nene averaged 9.1 points and 4.2 rebounds on 61.7% shooting from the field in 17.9 minutes per game.
In the postseason, Nene has really shown off for the Houston Rockets. In five games against the Oklahoma City Thunder, he averaged 13.6 points and 6.6 rebounds — both better than his regular-season averages, and impressive enough on the surface. But where Nene really has stood out in the 2017 NBA Playoffs is his shooting percentage. He made 28 of 33 shot attempts from the field against the Thunder, shooting an absurd 84.8% from the floor.
6. Gerald Green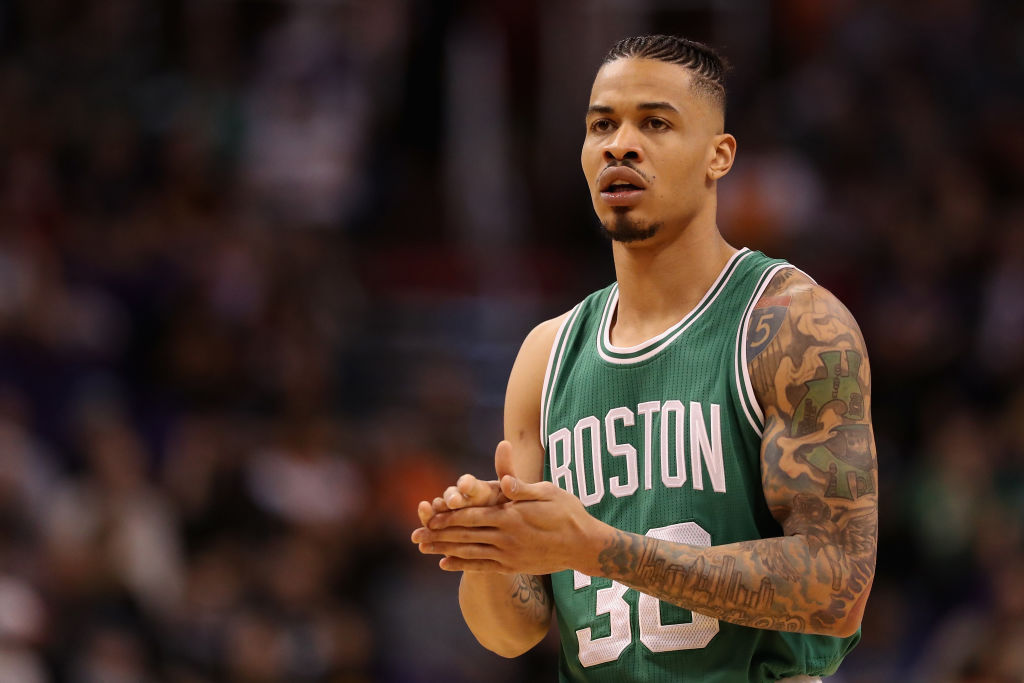 Much like the Bulls' Isaiah Canaan, the Boston Celtics managed to find a spot for their benchwarmer in their opening playoff series. Forward Gerald Green played in just 47 games this year (zero starts) and in just 19 of the final 33 regular-season contests. He averaged 11.4 minutes per game, with 5.6 points on 40.9% shooting from the field and 35.1% from three-point range. In Green's 10th NBA season with his eighth different team, the former Slam Dunk Champion was nothing more than "break glass in case of emergency."
When the Bulls jumped the Celtics in Boston, taking a 2-0 series lead, that emergency arrived. Head coach Brad Stevens moved Green to the starting lineup for Games 3 and 4, and he responded in a big way. In Game 3, he played 20 minutes and scored eight points, which is nothing too impressive. But Green logged 23 minutes in the Celtics' 104-95 win in Game 4, shooting 4-for-9 from beyond the arch and dropping 18 points.
5. Tony Snell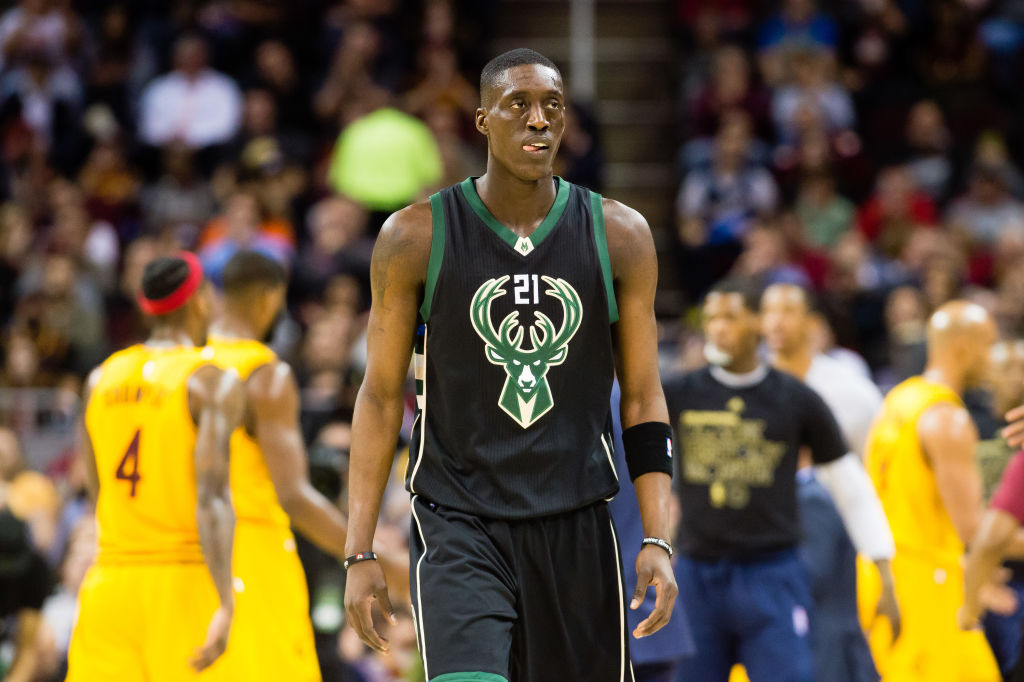 After three mostly disappointing seasons where he flashed skills but never put it together, the Chicago Bulls traded guard Tony Snell to the Milwaukee Bucks in exchange for fellow disappointment, Michael Carter-Williams. While it was clear that the Bulls lost the trade from the start, there were still a lot of questions about how good Snell could be. He earned a starting job with the Bucks right away, and ended up starting in 80 games this season.
Snell set career-highs in minutes played (29.2), points (8.5), three-pointers made (144), and three-point percentage (40.6) this season. But nothing prepared us for how he'd step up his game in the 2017 NBA Playoffs. Through five games in Milwaukee's first-round series against the Toronto Raptors, Snelly Cat has averaged 11.6 points on 53.3% shooting from three-point territory, including dropping 19 points in Game 4 and hitting five three-pointers.
4. Norman Powell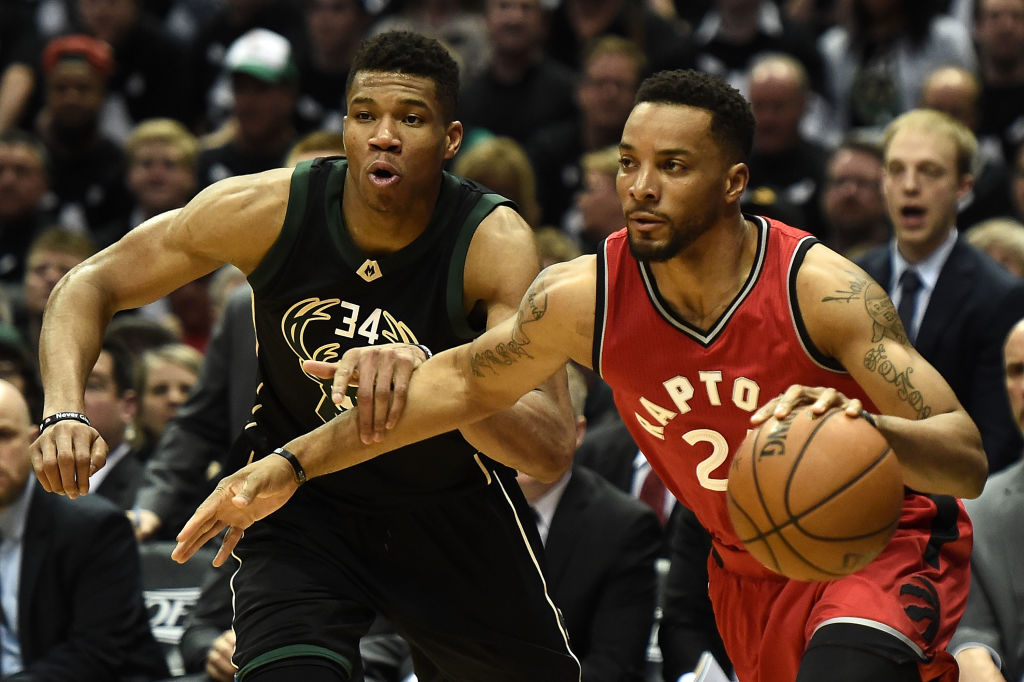 Second-year Toronto Raptors guard Norman Powell has a lot of talent. He could be on his way to being an impact player. Drafted by the Milwaukee Bucks in the second round of the 2015 draft, Powell was flipped on draft day with a future first-round pick to the Raptors for point guard Greivis Vasquez. Although Powell played sparingly as a rookie and in the first part of his second season, Powell started to receive more minutes as the 2016–17 regular season concluded.
After averaging 8.4 points in 18 minutes per game this year, Powell has really stepped up in the playoffs. He's averaging 13.5 points on sensational shooting from the field (8-for-9 on three-pointers) in four games. This is even more impressive when you look at his last two games. After playing five minutes in Game 1 and sitting out Game 2, Powell returned with 14 quality minutes of play in Game 3 and then 34 minutes in each of the last two games, including dropping 25 in a blowout win in Game 5.
3. JaVale McGee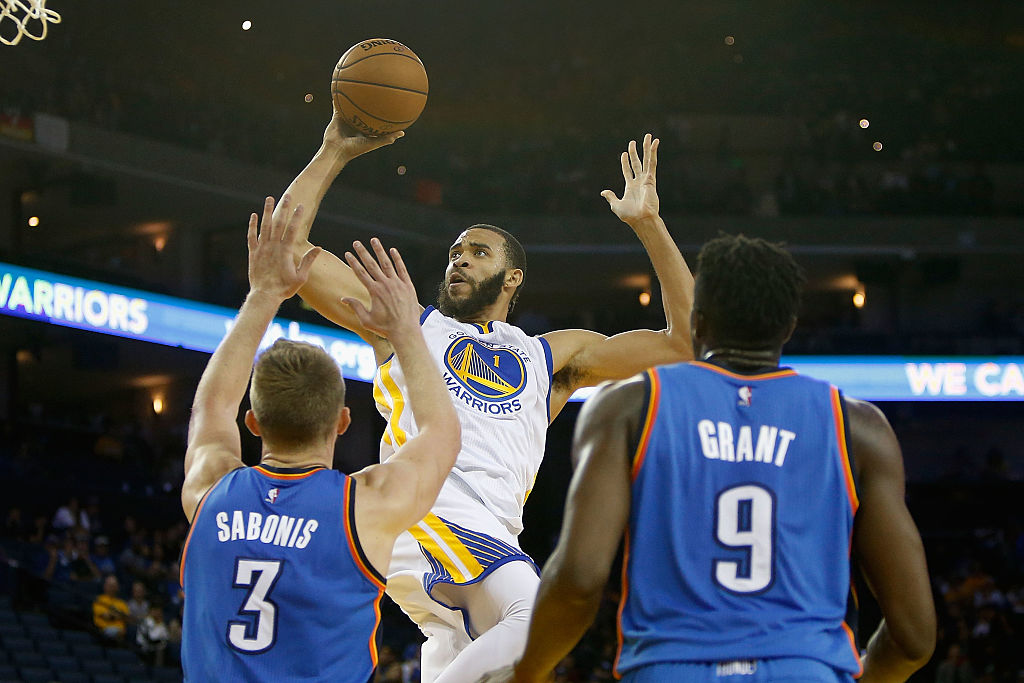 After early success in his NBA career, athletic center JaVale McGee found himself trying desperately to not only stay in a regular rotation, but trying to stay on a roster. After playing an average of 11.4 minutes per game in just 62 total contests the last three seasons, McGee signed with the Golden State Warriors and played an integral role off the bench this season. He got into 77 games (10 starts), averaging 9.6 minutes, 6.1 points, 3.2 rebounds, and 0.9 blocks per game.
But with injuries hurting the Warriors in their first-round series against the Portland Trail Blazers, McGee surprised everyone by coming up big. Despite only playing 12.3 minutes on average in the four games, McGee shot 78.3% from the field and averaged 9.8 points, 4.3 rebounds, and 2.3 blocks per game. His big effort came in just 13 minutes of action in Game 2, when McGee shot 7-for-7 from the field with 15 points, five rebounds, and four blocks.
2. Andre Roberson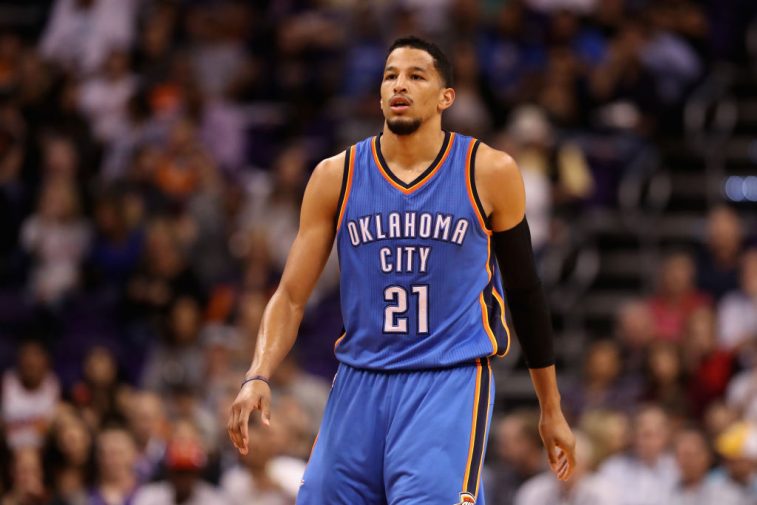 Of all the people who know who Oklahoma City Thunder forward Andre Roberson is, we're willing to bet that a large percentage of them are Thunder fans. Even though he's spent the majority of his four-year career as a starter, the defense-minded Roberson is often overlooked on the court and the stat sheet. He has averages of 4.5 points per game in 21.9 minutes for his career. This year he bumped that to 6.6 points. He also holds an absurdly awful 49.3% free-throw rate for his career.
But this postseason, Roberson came alive for the Thunder — even if the team only managed five games before the Houston Rockets knocked them off. Roberson put up 11.6 points per game and a surprising 7-for-17 from three-point range. That point average could've been even higher if he had actually been able to knock down free throws, too. Roberson was a shocking 3-for-21 from the free-throw line in those five games — too stunning for words.
1. Lance Stephenson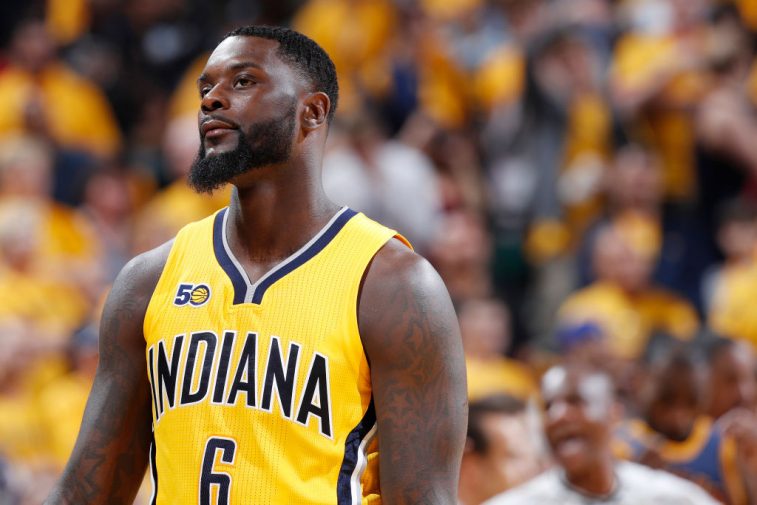 In total, guard Lance Stephenson played in 18 games and averaged 20.1 minutes per game this season. That isn't with one team, mind you, that's playing six games for three separate teams. This includes the Indiana Pacers, who he finished the season with. In 22 minutes in those games with Indiana, Stephenson averaged 7.2 points and shot 40.9% from the field. He helped give the Pacers a decent boost, with the team finishing 42-40 and becoming the No. 7 seed in the Eastern Conference.
But it's in the 2017 NBA Playoffs where Stephenson shined, facing off against his arch-nemesis, LeBron James. The superior Cleveland Cavaliers swept the Pacers in the series, but Stephenson's effort should be commended. He averaged 16 points in 26.8 minutes off the bench for Indiana, shooting 50.9% from the field and 38.9% from three-point range. Who would've guessed even a month ago that the Pacers' third-leading scorer in the playoffs would be Stephenson?
Statistics courtesy of ESPN and Basketball-Reference.