The Most Toxic MLB Players in a Major League Clubhouse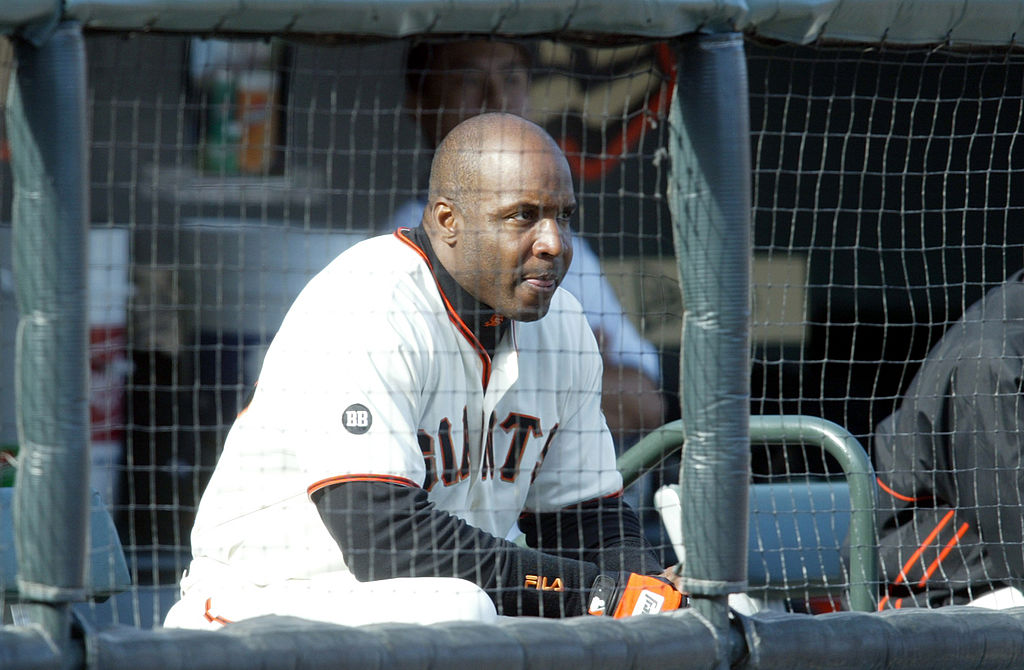 In Major League Baseball, few things are more fun than a team of good guys who play well and enjoy the game. Fans love to root for these guys; Kris Bryant, Matt Carpenter, Clayton Kershaw, Noah Syndergaard, Mike Trout… the list goes on. Some of the most fun guys to watch are the most underrated, too. However, on occasion, teams experience bad guys. Here are the 10 worst clubhouse situations in modern baseball, based on one or more toxic MLB players in the clubhouse.
10. Manny Ramirez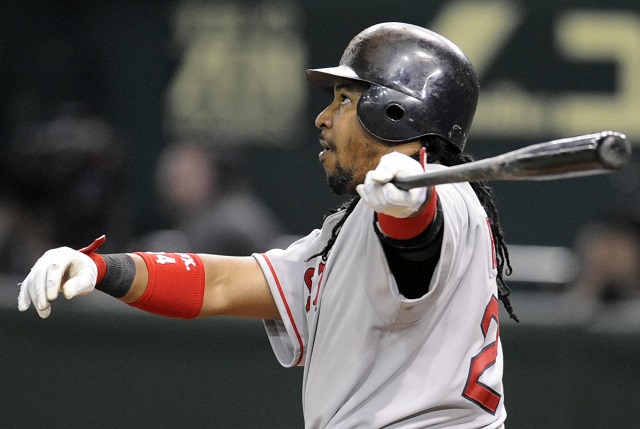 Manny Ramirez was a lot of things to the Boston Red Sox. They signed him away from the Cleveland Indians in 2001, when Manny was just 29 years old. He repaid the team by helping lead them to two World Series championships. In his eight seasons in Boston, Ramirez posted a .999 OPS with 274 home runs.
Fans knew Ramirez for his oddities, often calling his actions just "Manny being Manny." And the end of his tenure in Boston was quite revealing. Ramirez was angry with the team over what he perceived as being non-committal; the Red Sox front office not deciding on whether or not to pick up his option for 2009. Later, he got into a physical incident with the team's traveling secretary. Eventually, Ramirez quit on the team. They had to trade him to the Los Angeles Dodgers at midseason.
9. Sammy Sosa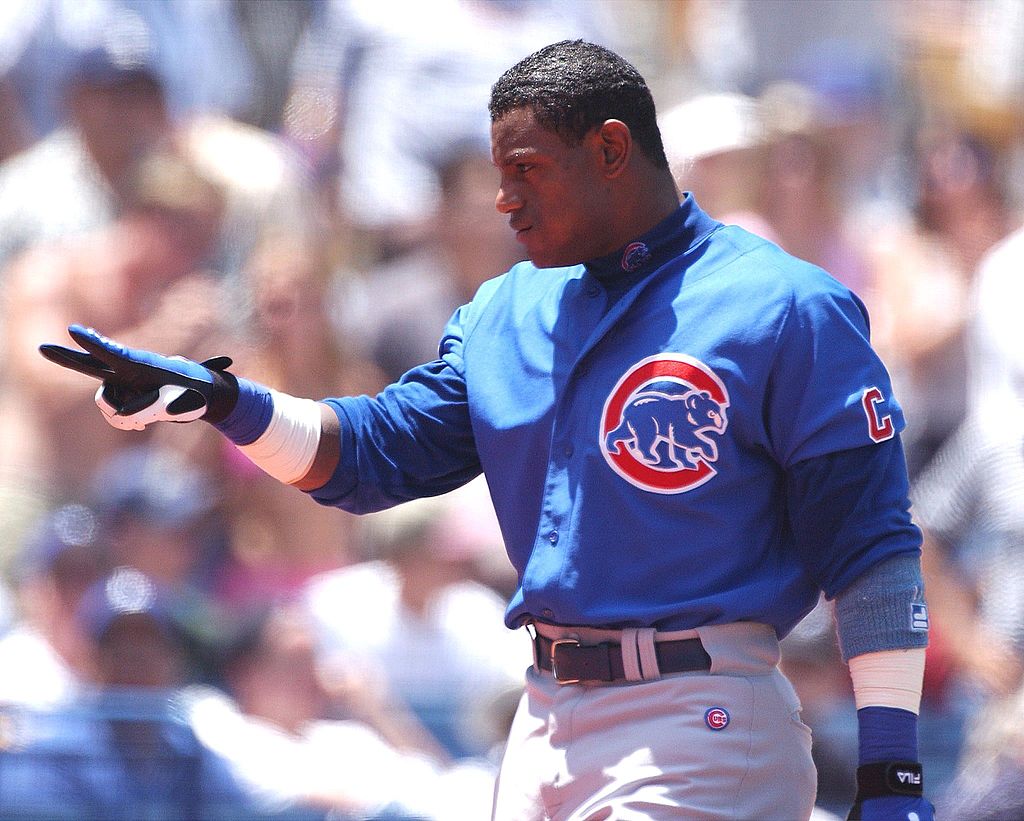 Fans know slugging outfielder Sammy Sosa for his long home runs during the height of the steroid era. He played for the Chicago Cubs during the heart of his career. Sosa set a major-league record for hitting 60 or more home runs in a season three times (1998, 1999, and 2001); although he didn't lead the league in homers in any of those seasons.
But the problem with Sosa wasn't the performance on the field. Known as a big-time diva and me-first play, he struggled with his relationships in the clubhouse. Sosa walked out on the Chicago Cubs on the last day of the 2004 season, immediately following the clubs elimination from postseason contention. An anonymous teammate took out the team's frustrations with Sosa on his boombox, which he annoyingly used to blast salsa music all season.
8. Luis Castillo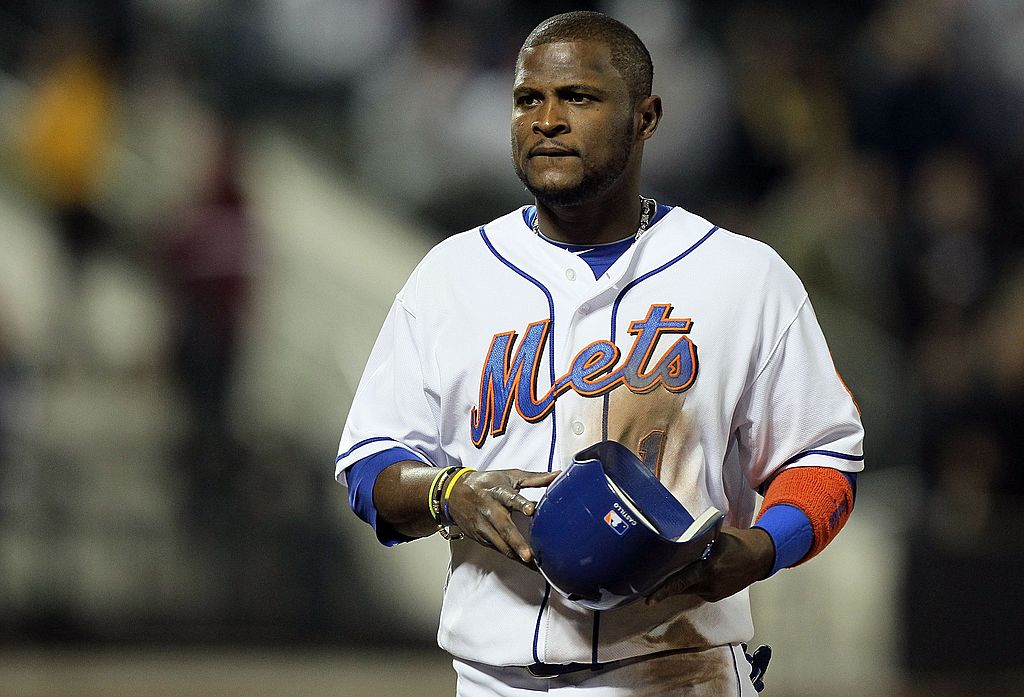 Former Florida Marlins and New York Mets second baseman Luis Castillo never had that one, big blow-up moment like so many others. But there were a lot of little things throughout his career. Despite the rumblings about him being a bad teammate, he was a good enough player who you wanted to have him on your team. From 1999–2005, Castillo got on base at a .379 rate while stealing 245 bases and averaging 3.1 WAR per year.
But the rumblings never did go away. He showed up late to camp later in his career with the Philadelphia Phillies, bringing back chatter of poor work ethic and bad relationships with teammates and coaches from his time with the Mets. When practically the entire Mets team went to a hospital to visit injured war veterans, Castillo declined to attend because he didn't want to be traumatized by what he might see. The Phillies ended up releasing Castillo just nine days after signing him in the spring of 2011.
7. Albert Belle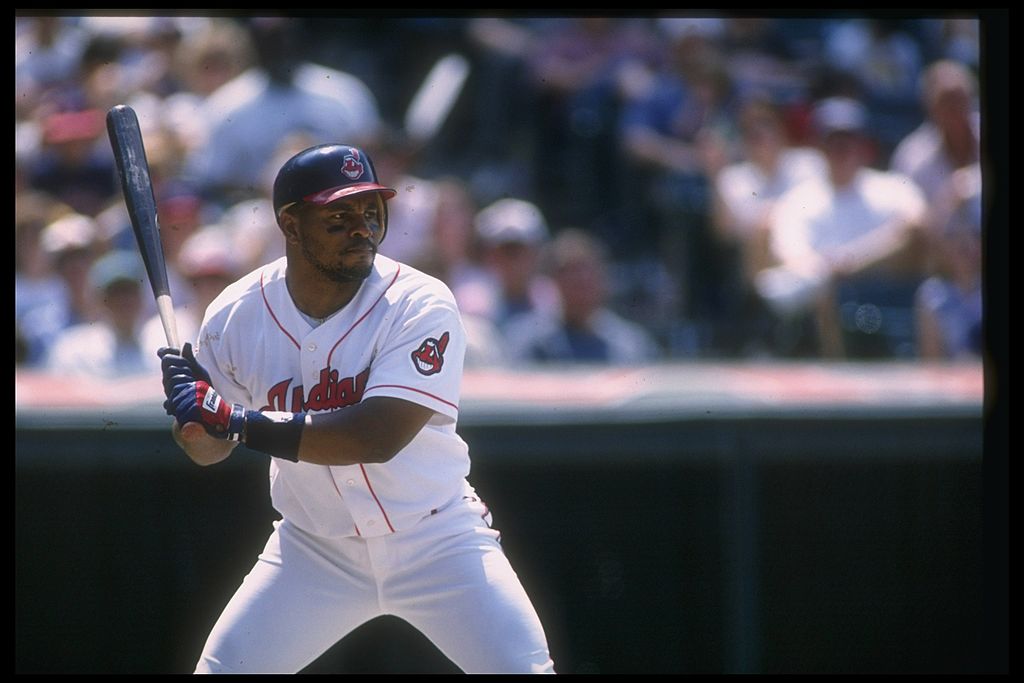 Outfielder Albert Belle was a superstar with the Cleveland Indians in the mid-'90s, helping lead the team to the 1995 World Series (although they weren't able to beat the Atlanta Braves). From 1991–96, Belle averaged 39 home runs per season with a .971 OPS. It's a small sample, but over a long career those would be Hall of Fame-type numbers.
But there will always be the other side of Belle. He was prone to violent outbursts. Former Indians teammate Bud Black nicknamed him "Snapper" because of it. The league fined Belle $50,000 for screaming profanities at NBC reporter Hannah Storm prior to Game 3 of the 1995 World Series. Later he was charged with domestic battery for allegedly hitting his girlfriend (the charges were ultimately dropped). If there was ever a guy who was toxic to a clubhouse, it was Belle.
6. Carlos Zambrano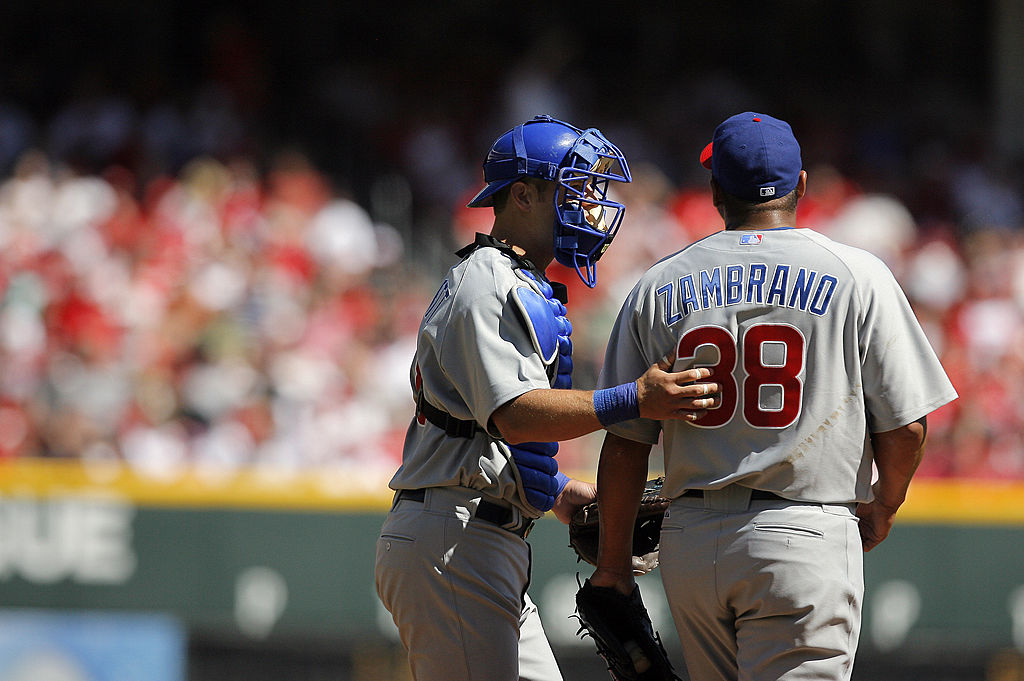 MLB fans know former Chicago Cubs starting pitcher Carlos Zambrano for two things during his playing days: his extreme talent and short temper. Zambrano's numbers in his early career were outstanding; from 2003–06 he posted a 3.14 ERA in 861 innings for the Cubs. In his career he had three top-five finishes in the National League Cy Young voting.
But Zambrano experienced plenty of incidents, both on the field and off. He once intentionally drilled St. Louis Cardinals outfielder Jim Edmonds for hitting a home run in his previous at-bat, fanning the flames of a tense rivalry. From the mound, Zambrano often publicly berated his fielders for making errors in the field. After a particularly rough outing against the Atlanta Braves in 2007, he went after his catcher, Michael Barrett.
After allowing 13 hits and six earned runs in five innings in the loss, Barrett and Zambrano got into a heated exchange in the dugout. Tempers flared, and thrown punches left Barrett with a black eye for his efforts. The team traded away the catcher less than three weeks later, but the problems with Zambrano didn't end. Eventually, Chicago dumped him on the Miami Marlins for essentially nothing in 2012. His career ended just a year later, when he was 31 years old.
5. Jonathan Papelbon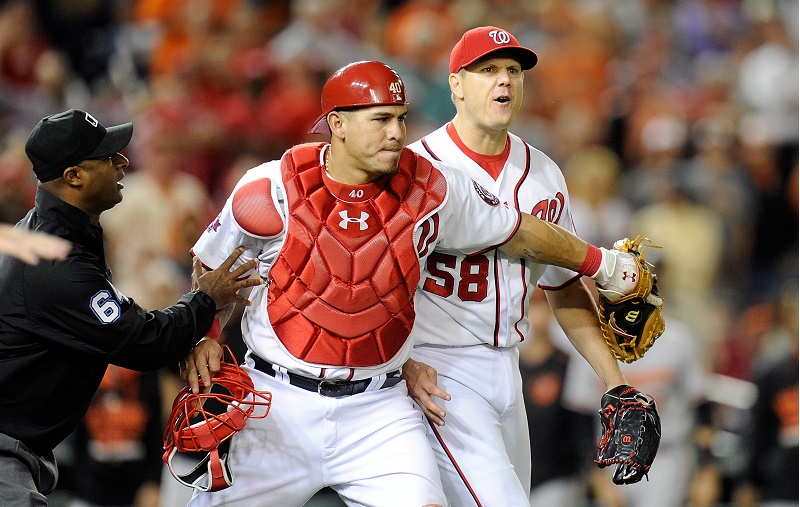 Jonathan Papelbon is a cranky guy; it's pretty well-known. But the Washington Nationals probably didn't consider this when they made a midseason deal for a closer. They needed to solidify their bullpen and help them make a run at the postseason. And Papelbon had a history of success on good teams. The 34-year-old reliever wasn't exactly stellar in his partial season in Washington. He experienced decent 3.04 ERA but four home runs allowed and a 4.87 FIP in 23 2/3 innings.
It all came to a head, though, when Papelbon physically attacked one of his teammates. Star outfielder Bryce Harper didn't run to first base at a speed that was to Papelbon's liking. When Harper ran back to the dugout the reliever grabbed him by the throat. They were separated, and later Papelbon allowed five runs in his final appearance of the season. On the positive side, Papelbon repented for his actions and they've gotten along in 2016 without incident — so far.
4. Carl Everett
MLB fans knew Carl Everett for two things when he arrived in Boston: being a great hitter and being a huge jerk. Everett rubbed teammates the wrong way, got suspended for bumping umpires, and hurt his hand by punching a bat rack. Everett's tenure with the Red Sox lasted just two seasons. The first one saw him hit .300/.373/.587 with 34 home runs in 2000. But he declined significantly in 2001, hitting just 14 home runs and posting an OPS of .761.
All of the sudden, his other headaches in the clubhouse were no longer worth keeping him around. Boston traded Everett to the Texas Rangers that offseason. He went on to play a few more seasons in the big leagues — and won a World Series ring with the 2005 White Sox. But he never buried the hatchet over all the ugliness in Boston, even going as far as to call the Red Sox front office racist.
3. Barry Bonds and Jeff Kent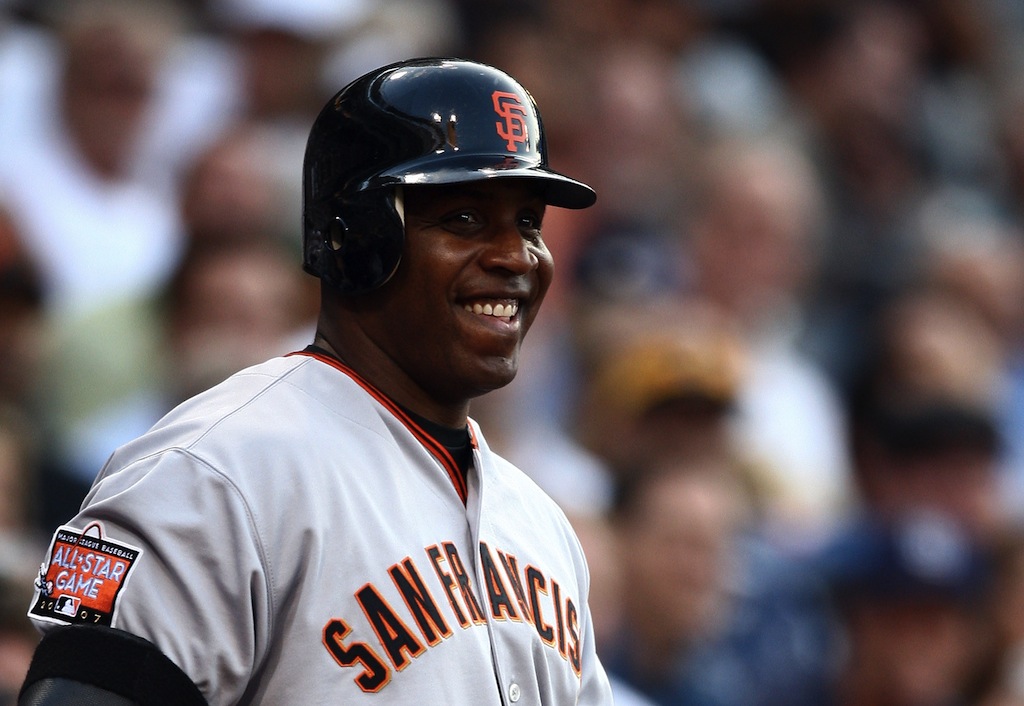 Both toxic MLB players are likely in the wrong in this situation. Back in the early 2000s, the San Francisco Giants were good and had two of the best hitters in the game on their roster, Barry Bonds and Jeff Kent. They won back-to-back MVPs, with Kent winning in 2000 — and likely stealing the MVP from Bonds, who had superior stats — and Bonds taking the award in 2001, when he knocked a record 73 home runs out of the park.
But Kent and Bonds were notoriously unfriendly with each other. The fact that they were hard to deal with in general made things extra uncomfortable in the Giants' clubhouse. The two even had a confrontation in the dugout during a game, which put their rift on display for the whole world.
Kent and Bonds made a run at the World Series together with also-unlikable manager, Dusty Baker, in 2002, losing to the Anaheim Angels in seven games. Kent took his first chance to get out of San Francisco and away from Bonds that winter, signing a deal with the Houston Astros.
2. Milton Bradley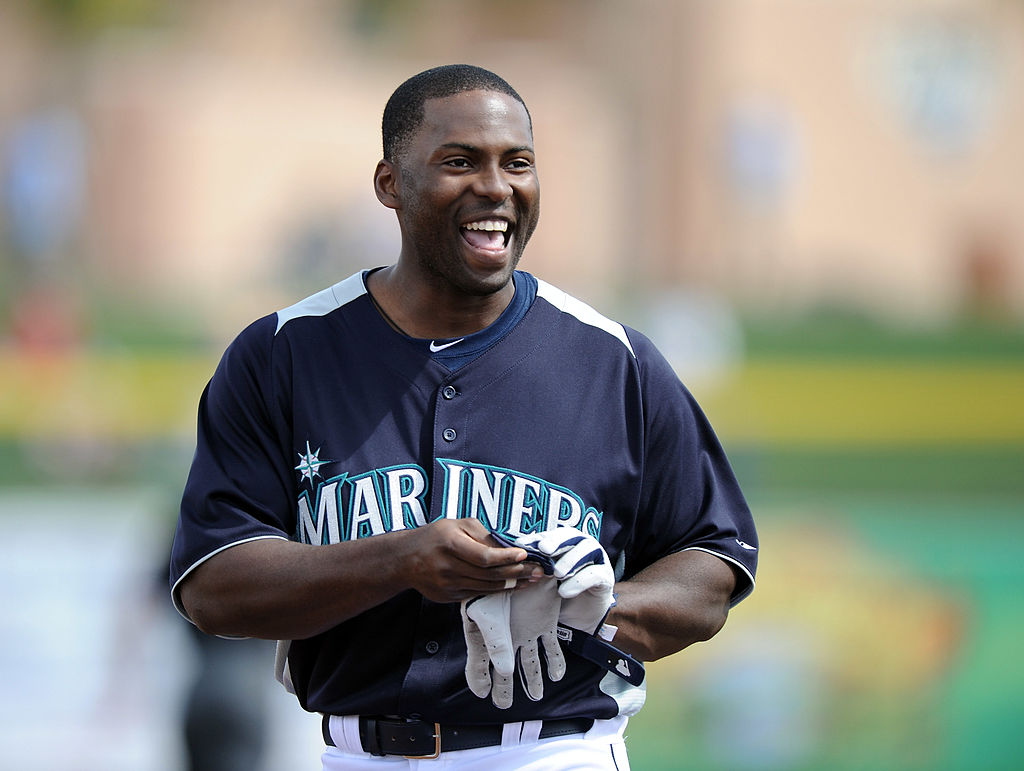 The story of Milton Bradley is quite sad. Always known for having anger issues — on the field, in the clubhouse, and at home — Bradley's problems were never more public than during his short time with the Chicago Cubs in 2009.
After being swept out of the playoffs the two seasons prior, the Cubs were convinced that they needed a left-handed power bat in their lineup. They gave Bradley a three-year, $31 million contract to be their missing piece. He struggled at the plate, and things started to get weird with the media. Bradley cut off everyone but one beat writer from the team's website, blamed fans for his poor performance, and told unsubstantiated stories of race-fueled hatred.
He was traded to the Seattle Mariners in the offseason, played out the rest of his deal, and never played another game in the big leagues. Bradley also faced serious domestic violence accusations from his now ex-wife during their divorce, which shed some light on the tormented, extremely toxic issues involving Bradley.
1. John Rocker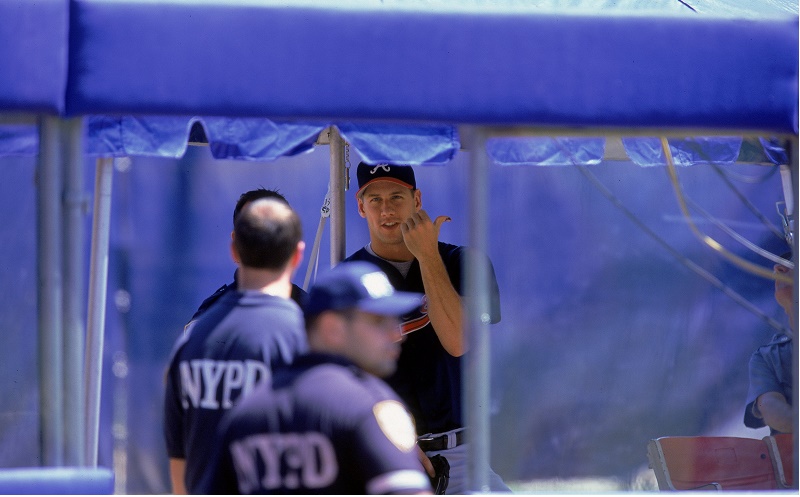 Former Braves closer John Rocker is the ultimate story of a bad teammate who created a problem in the clubhouse. Known for his bad opinions involving minorities and people who live in New York, Rocker not only crossed the line but leapt past it when he referred to teammate Randall Simon as a "fat monkey" in an article in Sports Illustrated.
Simon understandably took issue with the comments, as did several others in the Braves locker room and around baseball. The Braves, somewhat amazingly, hung on to Rocker for another year and a half before sending him away in a trade with the Cleveland Indians. Fans booed Rocker everywhere he went, though. He only lasted in the big leagues until 2003, when he was just 28 years old.
Nowadays, he serves as a cautionary tale for toxic players to keep ignorant and racist opinions of others in the clubhouse to themselves — or at least out of Sports Illustrated. Rocker is now more known for his public fallout and support for Donald Trump than he is for any sort of success on the baseball diamond.
Statistics courtesy of ESPN and Baseball-Reference.