The Most Valuable Baseball Card in the World Sold for $3.12 Million
The hobby of collecting baseball cards is almost as old as the sport itself. They're one of the most in-demand pieces of sports memorabilia on the market. With more than a century of history behind the sport, baseball has inspired some of the most valuable cards of all time.
One baseball card, of a player named Honus Wagner, sold for $3.12 million. So who was Wagner and why is his face on the most valuable baseball card in the world?
Who was Honus Wagner?
Wagner played from 1897 to 1917, primarily for the Pittsburgh Pirates. He is regarded by many as the finest shortstop to ever play the game. Here are his career accomplishments: 
3,420 hits
101 home runs
.328 batting average
1,732 RBI
.391 on-base percentage
.467 slugging percentage
.858 OPS
Wins Above Replacement of 130.8
Eight-time batting champion
1909 World Series winner
The Baseball Hall of Fame inducted Wagner in 1936. He led the league in RBIs four times and stole bases five times. Baseball-Reference creates similarity scores for each player in order to put their career into context. Here are the players who Wagner's career compares favorably to: 
Nap Lajoie
Eddie Collins
Tris Speaker
Cap Anson
Charlie Gehringer
Paul Waner
Frankie Frisch
George Davis
Sam Crawford
Paul Molitor
The story of Honus Wagner's baseball card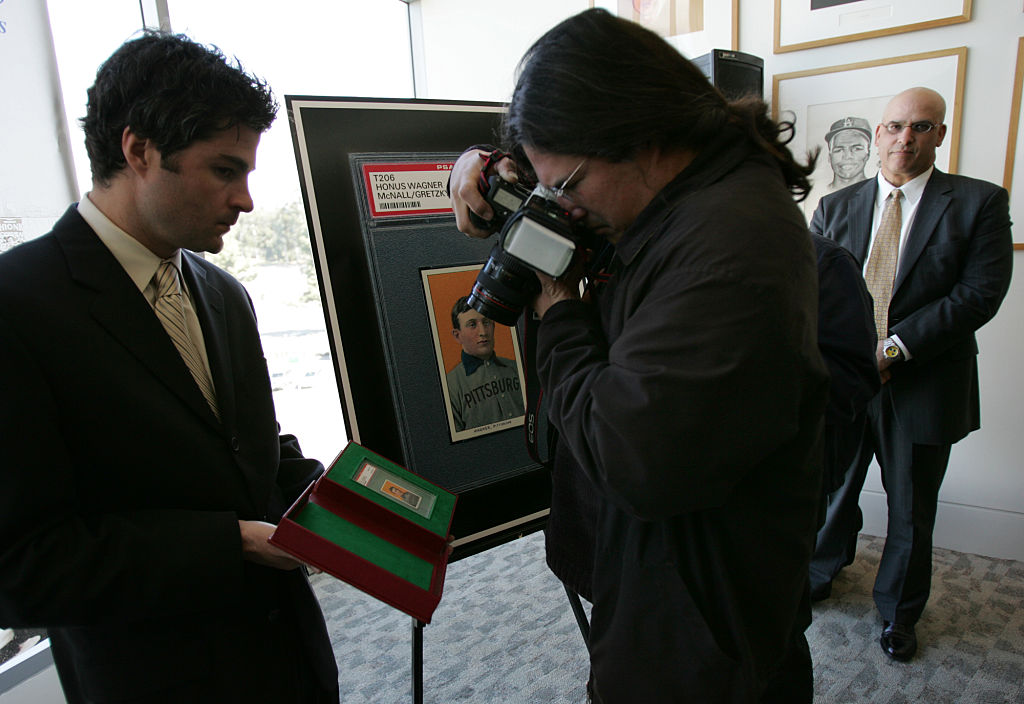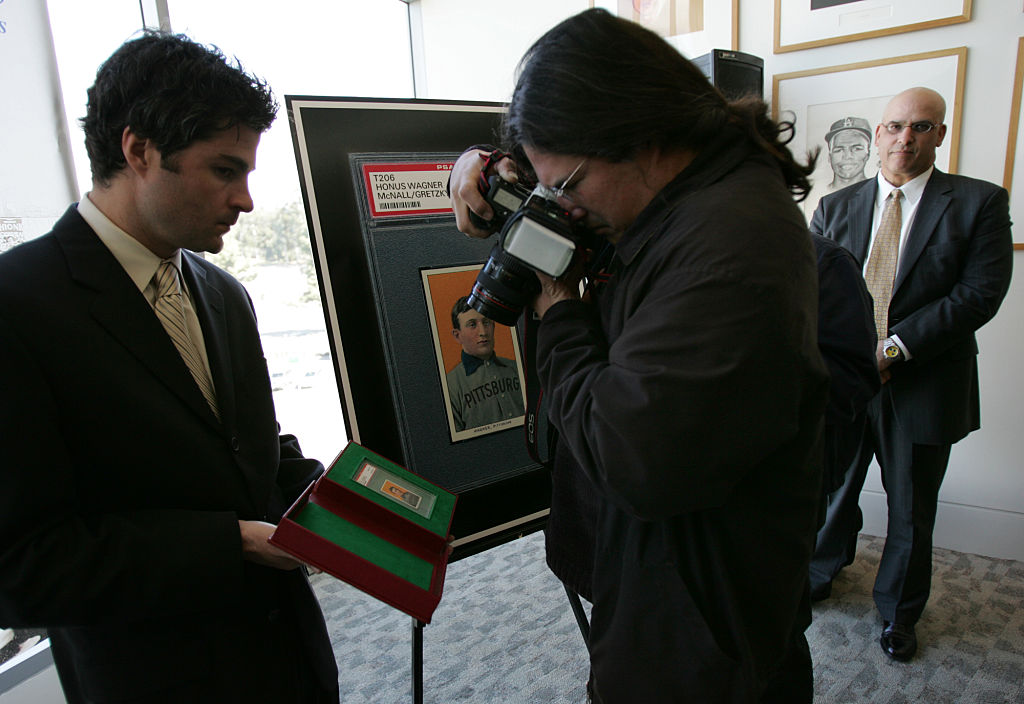 Wagner's face is on the most valuable baseball card ever sold, which dates back to 1909. According to Beckett, the card's excellent condition contributes to its worth: "The 1909-11 T206 Honus Wagner set a new world record price for a baseball card, selling for $3.12 million through Goldin Auctions."
When the card sold, it broke the older record of most valuable baseball card ever, which sold for $2.8 million in 2007. (The previous record-holding card was also a 1909-11 T206 Honus Wagner.)
"Known as the 'Jumbo Wagner,'" Beckett explains, "the card is graded a PSA 5, making it one of the top-condition copies of the card." Once the Gretzky Wagner was confirmed as "being trimmed," many collectors recognized it as the highest-quality version ever. "The record price certainly reflects that," explains Beckett.
The card is known as the "Gretzky Wagner" because hockey legend Wayne Gretzky once owned it. Now, Arizona Diamondbacks owner Ken Kendrick owns it.
Some of the other most valuable baseball cards in the world
Wagner's card continues to dominate the list of priciest baseball cards. But there are some other very expensive cards as well, including: 
1952 Topps Mickey Mantle: Early in Mantle's career, this card fetched a price of $1.13 million. Now it's believed to be worth $2.5 million. 
1915 Sporting News Babe Ruth: The Sultan of Swat's rookie card sold for $717,000 and is believed to be worth $1.35 million now. 
1909 American Caramel Joe Jackson: This card of the disgraced Shoeless Joe once sold for over $667,000; now it's worth $600,000. 
1951 Bowman Mickey Mantle: Mantle's rookie card sold for $588,000 and is now purported to be worth over $600,000. 
1914 Baltimore News Babe Ruth: This card sold for $575,000. Now, it's speculated to be worth almost $1 million.
Follow more updates from Sportscasting on our Facebook page.