The NBA's 4-Team Mega-Deal May Be the Biggest Trade in History
Although there weren't a lot of trades at the deadline this year, a lot of players moved. The Houston Rockets, Atlanta Hawks, Minnesota Timberwolves, and Denver Nuggets participated in a deal involving 12 players moving to new teams.
Each franchise had their reasons for getting involved. And the results of the trade are already visible on the court. So which team got the best out of this deal?
The NBA's biggest moves at the 2020 trade deadline
Speculation about what could happen before the trade deadline dominated NBA news. In the end, few major deals occurred. Many of the biggest trades involved the likes of Marcus Morris, Alec Burks, and a 36-year-old Andre Iguodala. None of these players will likely start in the playoffs. 
The biggest deal at the deadline moved 12 players between four teams. Here are the basics of the trade:
Atlanta Hawks receive Clint Capela and Nene
Denver Nuggets receive Shabazz Napier, Keita Bates-Diop, Gerald Green, Noah Vonleh, and a 2020 Rockets first-round pick
Houston Rockets receive Jordan Bell, Robert Covington, and a 2024 second-round pick (from the Hawks via Golden State)
Minnesota Timberwolves receive Malik Beasley, Evan Turner, Juancho Hernangomez, Jarred Vanderbilt, and a 2020 first-round pick (from the Hawks via the Nets)
Here's why each team made the deal and how they've played since then.
Denver Nuggets (42-20)
For Denver, this trade was a matter of addition by subtraction. The Nuggets are one of the deeper teams in the league. While having a lot of players who can contribute is a good thing, there simply isn't enough playing time to make everyone happy, especially when rotations shorten in the postseason. 
Two of the players they got from the deal were off the roster by the next day. Denver waived Green as he recovers from a broken foot, and the team traded Napier to the Wizards for Jordan McRae, who was also waived soon after. 
Beasley and Hernangomez showed flashes during their stints with the Nuggets. But the progression of the team's young core made both expendable. Nikola Jokic started the season sluggishly, but he's since been the star that Denver's needs him to be. The hub for the Nuggets offense, he continues to thrive in the role. His passing remains astounding to watch.
Jamal Murray hasn't taken the leap some expected of him, but he's still putting up decent numbers (19 points, four rebounds, and five assists per game). The biggest addition to this year's team is Michael Porter Jr., finally healthy and looking like a potential star. The Nuggets may not be real title contenders this year, but the future is bright. 
Houston Rockets (39-22)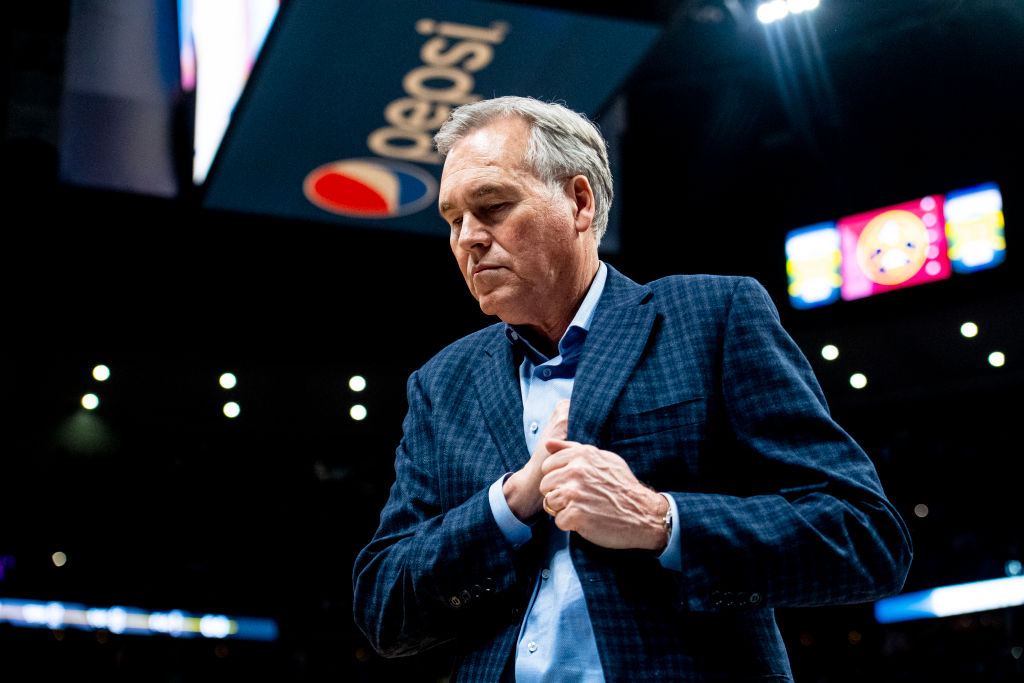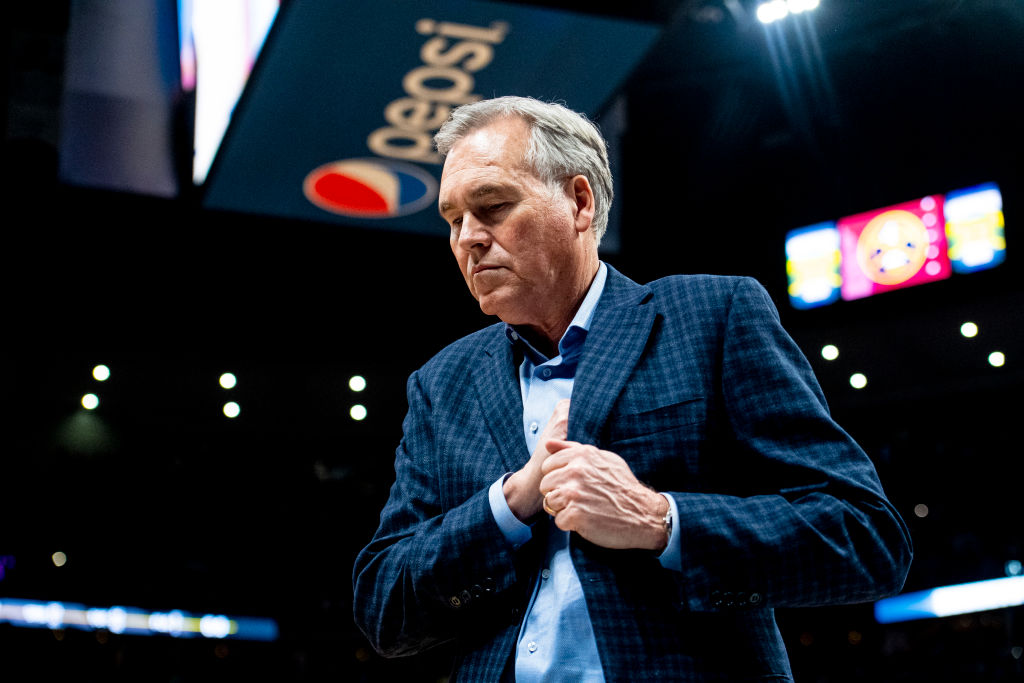 The Rockets have long been at the forefront of NBA innovation, but their latest gambit is shocking even for them. Swapping Capela for Covington means Houston is the smallest NBA team by far.
They are betting that their three-point shooting and defensive versatility will make up for the lack of size. This strategy goes against every traditional way of thinking about championship teams. Even the Warriors had centers like Andrew Bogut to take up substantial minutes. The tallest player in the Rockets' rotation is 6-foot-8 Jeff Green. 
So far, the move toward "micro-ball" is successful. The biggest impact of going small has been that Russell Westbrook has the freedom to attack the rim on nearly every possession. Only Zion Williamson is averaging more points in the paint than Westbrook. He's essentially Houston's center on offense, and it's thrilling to watch. 
Defensively, the Rockets have held up well in most matchups. There are still questions about how this lineup will be in the playoffs when teams have time to plan against their unique style. But the early signs are that this trade was good for Houston.
Minnesota Timberwolves (19-43)
Minnesota was in the same situation they find themselves in far too often: desperately in need of a culture change. Not that long ago, this was one of the most exciting NBA teams. When Jimmy Butler moved there in 2017, it seemed like a new big three of Butler, Andrew Wiggins, and Karl-Anthony Towns was formed.
But there's a reason this franchise has only made the playoffs once since 2004! Things never work the way they should. Butler forced his way out after a year and implied in interviews that Wiggins and Towns were not mature enough to be franchise cornerstones. He's not everybody's cup of tea, but results prove Butler right. Minnesota stunk yet again.
Towns is a confusing player. He puts up amazing numbers, but the team never seems to benefit from his stats. His physicality suggests he can be a good defender, but he's been poor in that area for his entire career. Wiggins is similar, only he's a much less efficient scorer. After going a combined 5-24 in January and February, something had to change.
Losing Covington was a sacrifice, but he's only a role player, and he's near the end of his prime. Beasley and Hernangomez are both younger, and better offensive fits next to Towns. Beasley, in particular, has averaged 22 points a game. The 43% three-point percentage won't last forever, but he's playing like a man ready to lock down a starting job.
This trade also set the table for the next blockbuster deal that brought them D'Angelo Russell in exchange for Wiggins. Russell fits a need both as a player and due to his friendship with Towns, whose happiness is the main priority for the franchise. This season is already lost, but fans can hope this foundation is sturdier than previous iterations.
Atlanta Hawks (19-45)
The angst surrounding the Hawks' season shows the dangers of expectations. After an impressive end to last season, some analysts gave Atlanta an outside of chance of making the playoffs this year. Those hopes were always a little hyperbolic.
The team had only won 53 games in the preceding two years. Even in the Eastern Conference, the chances of a team with this much unproven talent winning 10-15 more games than they did last year were slim. But Atlanta went off the rails as soon as the season started.
The NBA suspended John Collins for violating the anti-drug policy. The Hawks went 4-21 during his suspension, and the team hasn't recovered since. The weight of all the losses clearly affected Trae Young, who went to management to voice his frustrations. He was told help was on the way. 
Young is having a great individual season, averaging 30 points and 10 assists a game. He's also one of the reasons the Hawks rank 28th in defensive rating, but his output on the other end is so high you can forgive his disinterest in guarding anybody.
Unfortunately, Young's numbers haven't translated into wins. His anger regarding this season is an example of how easily plans centered around tanking can come undone. Losing a lot is not fun. If Young is reacting this way midway into his second season, how does he feel about the prospect of doing all of this for a couple more seasons?
Capela's stock is low right now. He's a clear upgrade over Atlanta's other centers and should help them when he recovers from plantar fasciitis, but he's not a game-changer. If Atlanta is serious about winning games next year, they'll have to make serious changes to the roster. An uncertain offseason awaits.
Follow more updates from Sportscasting on our Facebook page.