The NBA's Greatest One-Season Wonder Serves as a Cautionary Tale
Nothing is certain in the NBA. Players may show promise, but it doesn't mean they'll reach their potential. Whether injuries or expectations hurt them, these athletes learn that initial success does not guarantee a long, prosperous career. One player, in particular, serves as a cautionary tale of what can happen if they take on too much too early.
What makes a one-season wonder?
No definitive rules make an NBA player a one-season wonder. Some call Derrick Rose a one-season wonder, as he won an MVP award at an early age and then fell victim to a slew of injuries. However, Rose experienced other good seasons, as ESPN explains. While he never reached the heights of his MVP award, he didn't fall off for a few years.
A good example of a one-season wonder is Jeremy Lin. The New York Knick was the talk of the NBA world for weeks in his breakout season. He had a respectable career afterward, but he never superseded the hype that came with Linsanity in 2012. Still, he proved to be a valuable member of several teams, and his career was not a failure. 
From Larry Sanders' brief bout with NBA stardom to Mike James' coming-out party, several players have shown their true potential only to become has-beens. No one-season wonder, however, looms as large as Tyreke Evans.
Tyreke Evans' unmet potential
The Sacramento Kinds drafted Evans with the fourth overall pick in 2009 — the same year Blake Griffin was drafted. After Griffin missed his rookie season with an injury, Evans propelled himself to the top of the rookie class, which included a young, hobbled Steph Curry. Evans, alongside Brandon Jennings, was the NBA's frontrunner for Rookie of the Year.
Although the Kings struggled, Evans had the type of season usually reserved for stars. He averaged 20 points, five rebounds, and five assists a game. This type of statistical output had only been achieved by LeBron James, Michael Jordan, and Oscar Robertson as rookies. To many, Evans was a star in the making. 
However, Evans never had that kind of season again. His 20 points-per-game is still his career-high. While he had success in smaller roles, his former star potential was just not there. Many wondered whether he and the Kings cared too much about the award and stats and not enough about development. 
Evans forged a path as an adequate role player, but not much more. He averaged 16 points, four rebounds, and almost five assists in his career.
Is Tyreke Evans done?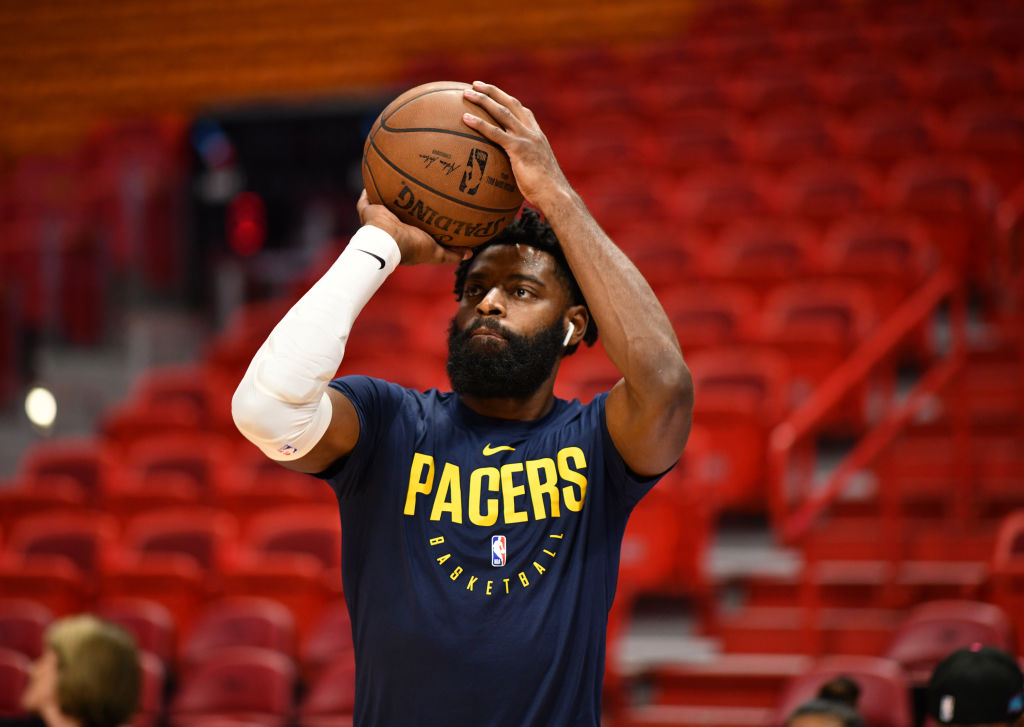 Evans has had a respectable 10-year career, even if he didn't meet the potential from his rookie year. While Curry and even Jennings grew as NBA players, Evans regressed from his rookie form.
This past offseason, however, his career took a tragic turn. Fresh off a disappointing season in Indiana, Evans was suspended indefinitely by the NBA for undisclosed violations of its drug policy. He will be eligible to return to the league if he avoids drugs. But the fact that his once-promising career led here makes many consider what could've been. 
Now, with Evans' career in limbo and off-court matters keeping him from playing, he has to think about what he can do to salvage his NBA hopes while there's still time.
Follow more updates from Sportscasting on our Facebook page.